Boating information:
Fish in this lagoon include:
(Note: While there are fish, we've been told no more fishing).
Other Park District Lagoons:
Other Information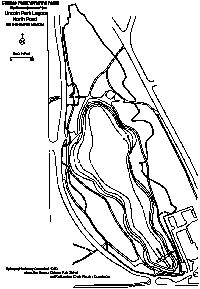 Get detailed map, (43k) (including depths).
Lincoln Park Lagoon is located just off Lake Shore Drive on Chicago's lakefront. There is ample free parking (although you may have to drive around for a few hours to find it). The area is a pleasant place to spend an afternoon (even if you can't fish there anymore).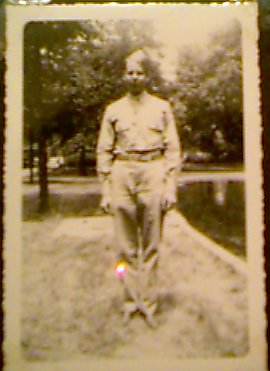 My Dad in uniform at the zoo pond around 1942, shortly before leaving for the war.