1033. Montara Mountain from Gray Whale Cove (05/01/16)

Hikers (40): Arlene, Brad, Carol, Chris P, Clive, Dan, David, Diego, Dinah, George, Hima, Jane, Janice, Jeff, Jenny W, Jim, Jim B, Jiri, Karl, Kathryn, Kevin, Mihail, Pat T, Peter, Peter E, Peter M, Rainer, Ramesh, Robert, Russ, Russell, Sabine, Sandy, Sarah, Sarbinder, Shuli, Tiffany, Tim R, Vicki, Yipeng
Distance: 8 miles
Rating: 3 difficulty, 9 beauty
Park info: McNee Ranch State Park in Montara

Peter owes a writeup! -- Pictures by Jiri, Karl, and Ramesh
Kudos to UG for leading us up to the peak via a new trail. According to Tom Stienstra, it's the steepest trail in the Bay Area, and it sure felt like it. On top of that, everyone unanimously agreed we had the best after-party spot ever. All in all, a good way to spend a beautiful Sunday.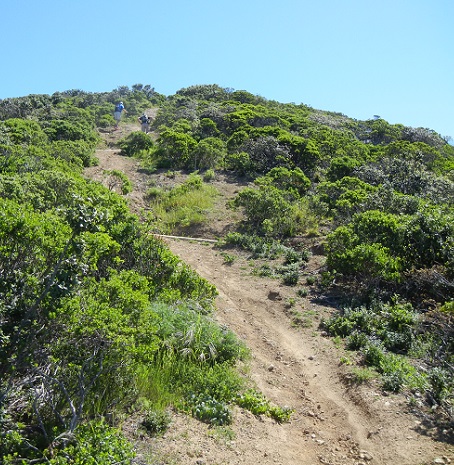 UG -- thanks for taking us up the steepest trail in the Bay Area, you bastard!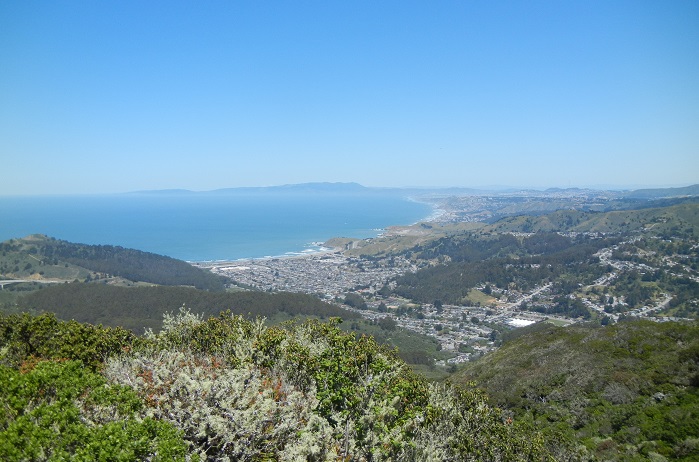 The views from the top were worth it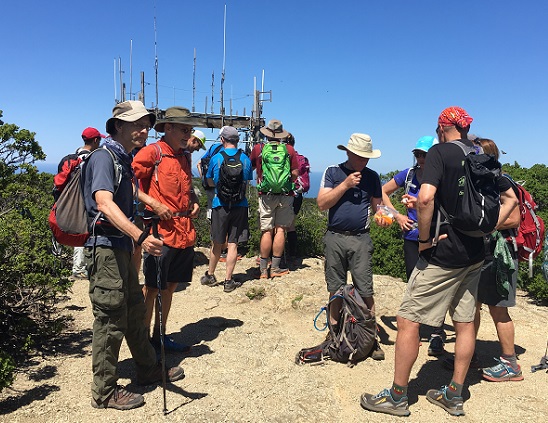 Assembling at North Peak (we also hit a couple of others along the way)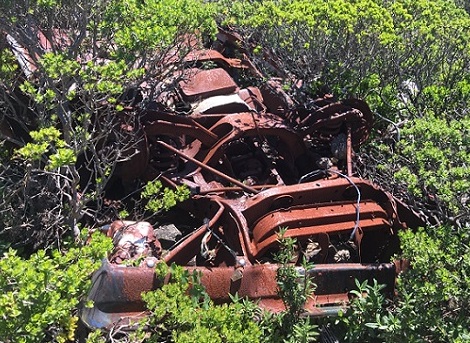 This old truck made it to the peak before running out of gas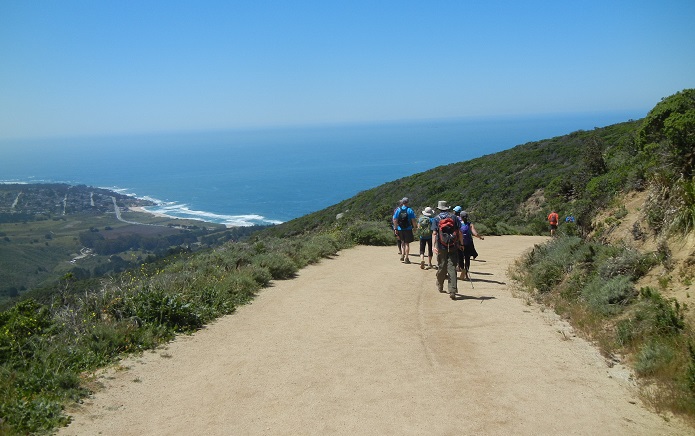 Time to head down to the party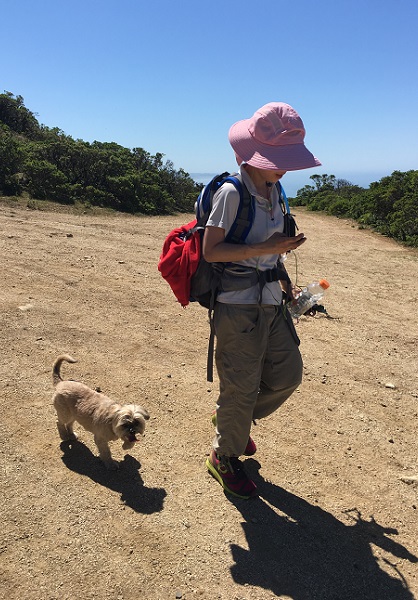 Dinah did great to keep up with Jane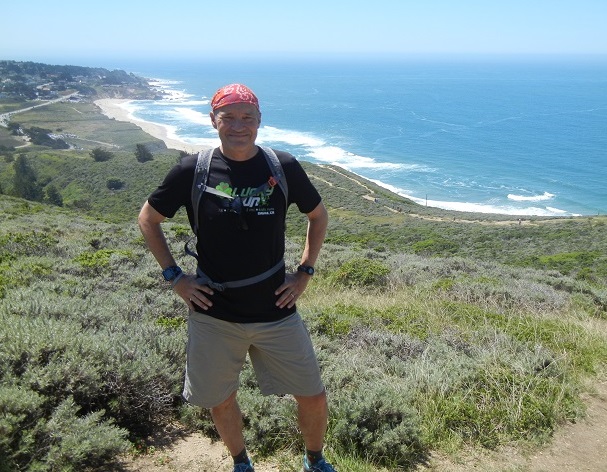 Karl thinking about his O'Douls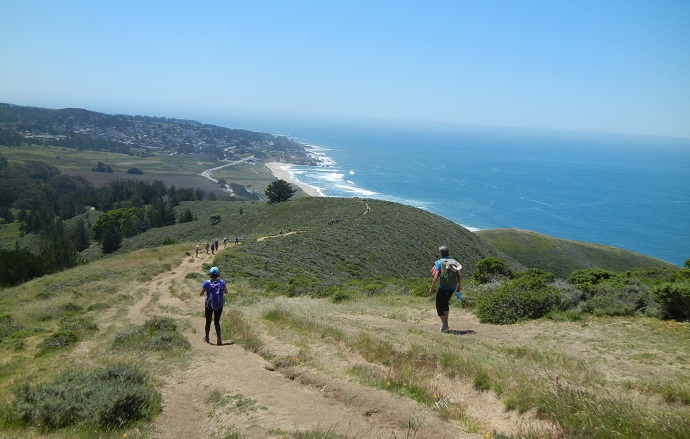 They can taste the beer!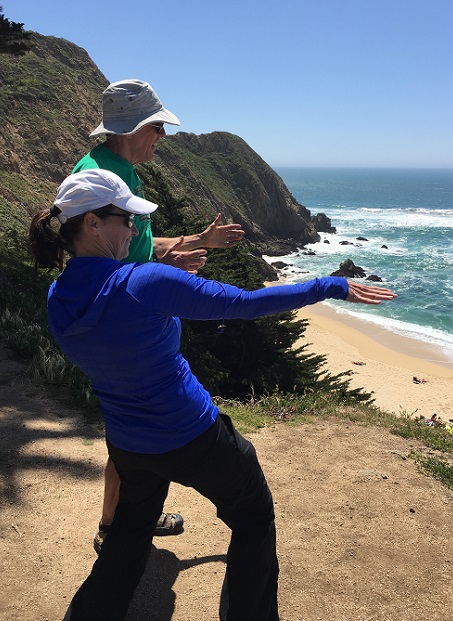 Viola -- it's the Pacific Ocean!!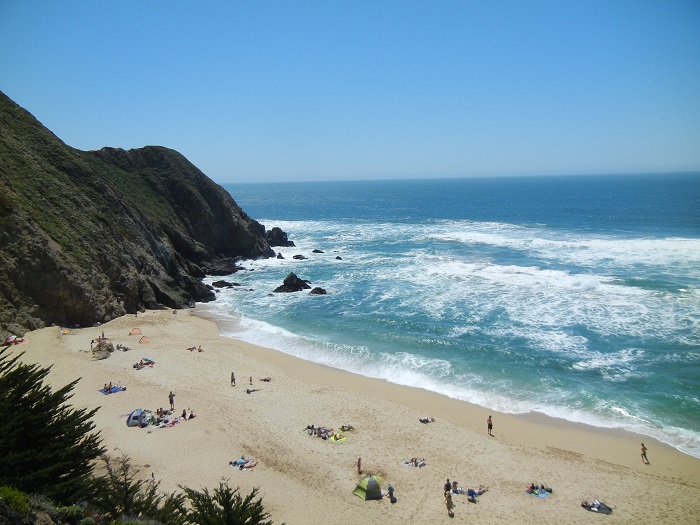 Beautiful day to be at the beach ...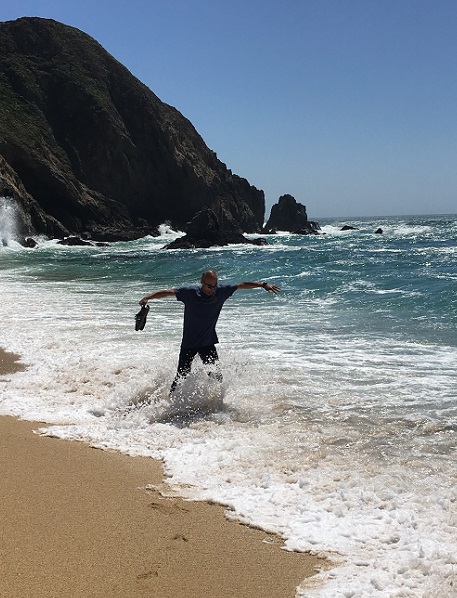 ... or in the water!
Milestones:
George's 410th leaf
Jenny W's 1st leaf
Karl's 210th leaf
Pat T's 1st leaf







Pages maintained by Steve Walstra, Peter Saviz, and Russell Gee.
©2022 Intrepid Northern California Hikers