1035. Cone Peak Sea-to-Sky (05/14/16)

Hikers (22): Adam, Alan, Brad, Chinyet, Christina, Christophe, Dong, George, Giulia, Iris F, Jane, Jeff, Jim, Karl, Kirk, Peter, Rob C, Sarbinder, Shuli, Steve, Tony, Xun L
Distance: 16 miles
Rating: 5 difficulty, 10 beauty
Park info: Limekiln State Park south of Big Sur

Write-up by Peter -- Pictures by Adam, Brad, Chinyet, Dong, George, Giulia, Karl and Tony
Adam had sent me a note about this hike last year, and Cap'n Kirk went off and did it a few weeks ago and came back reporting that "you gotta do this hike!". George did some online research on it and confirmed it was going to be a major butt-kicker (6100 feet elevation gain over the first 6.5 miles, including bushwacking and scrambling over boulders!), so off we went ...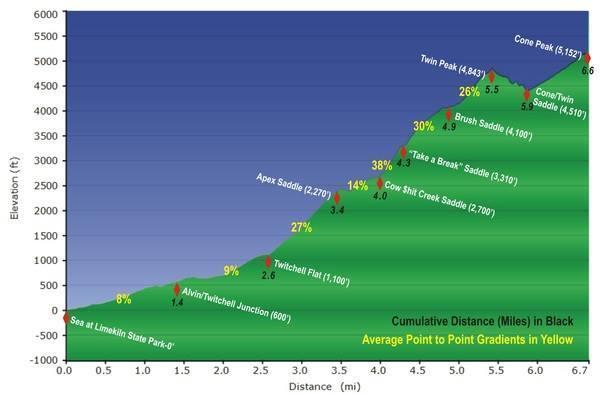 This ain't the Alviso Slough
1, 2, 3 ... INCH!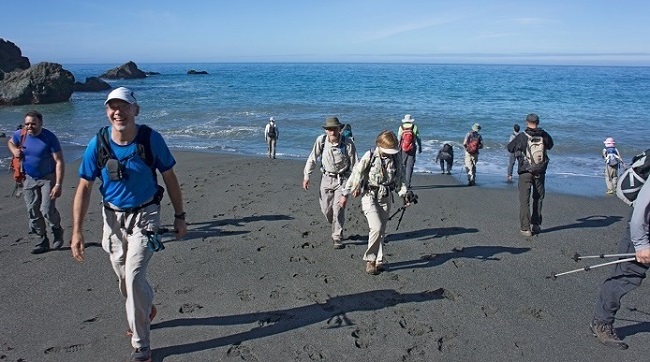 Sea-To-Sky starts by touching the sea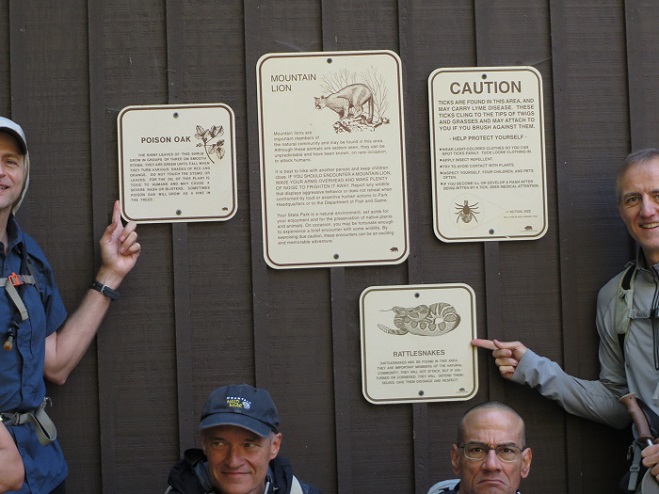 Lots of warnings at the start, but Cap'n Kirk is not amused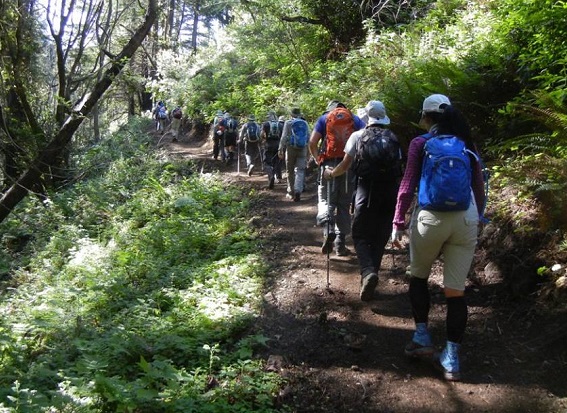 Time to get the show on the road ... hard to believe 22 people showed up for this punishment!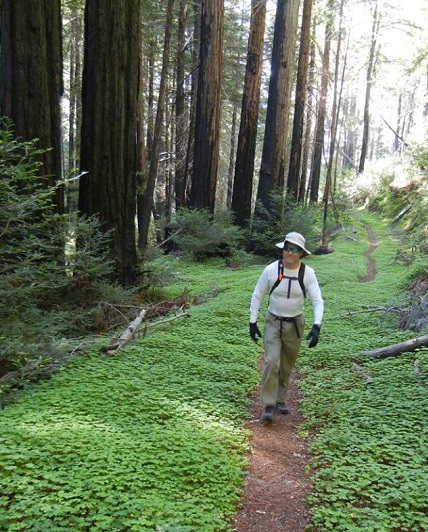 It ain't gonna be all clover!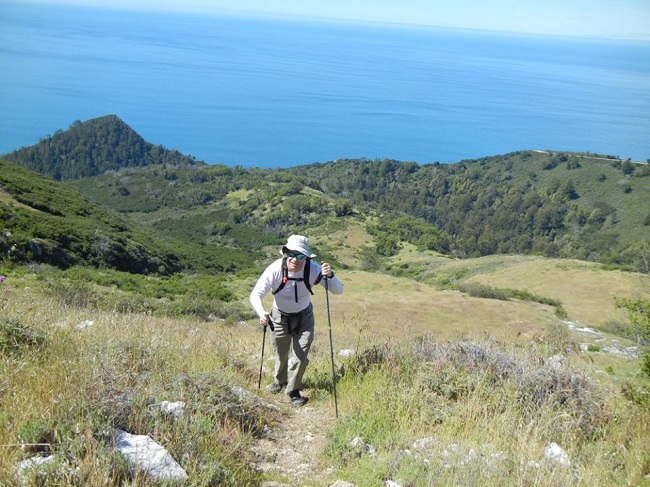 The endless climb begins ...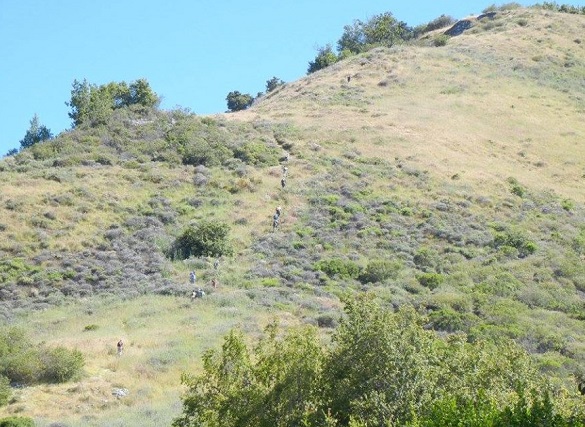 The Twitchell Elevator -- as painful going up as it is coming down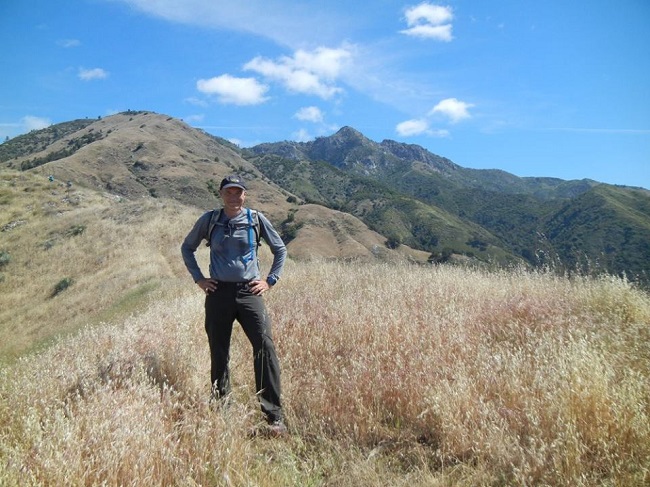 Karl knows he's got this -- Twin Peak coming up and Cone Peak in the background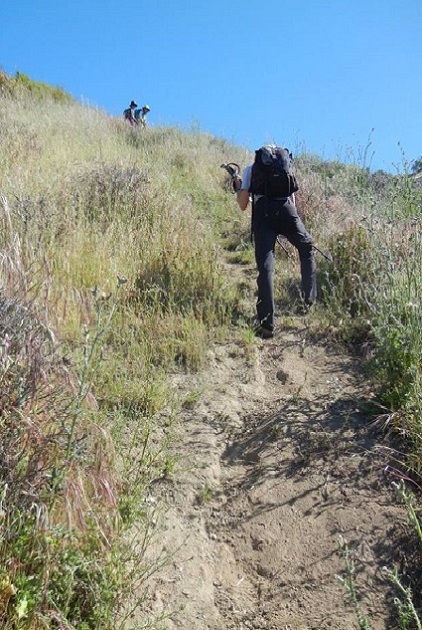 But there's a lot more suffering to come first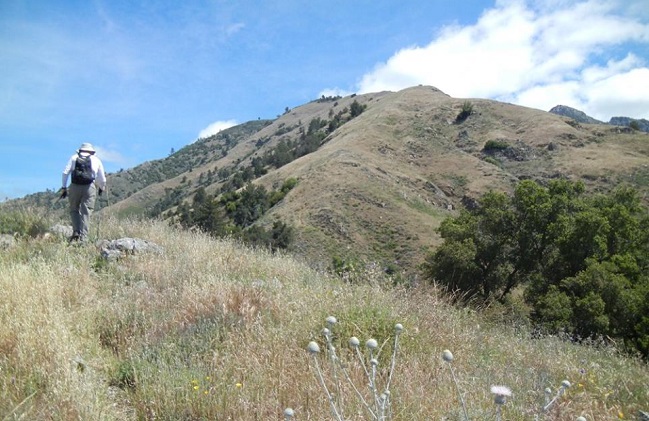 There's 10 more hills after this one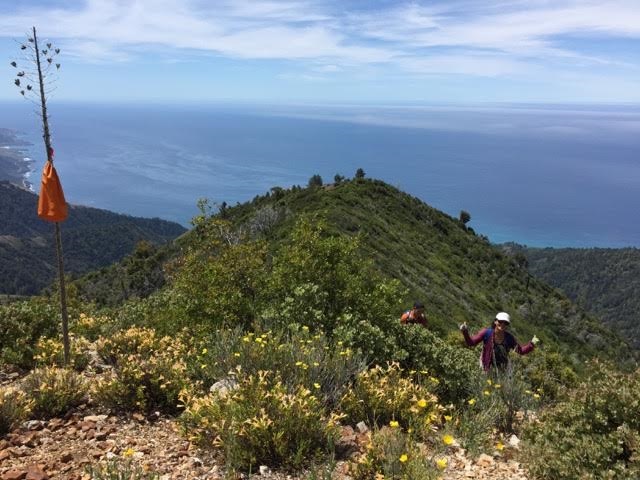 Fighting through the brush, but getting closer to the top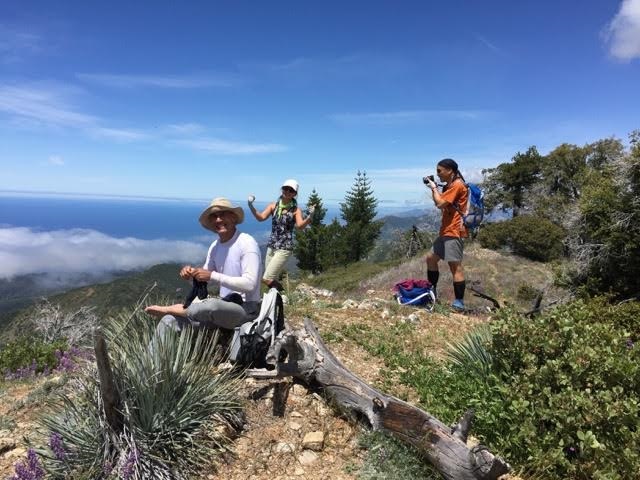 Yay! Made it to Twin Peak under the watchful eye of Cap'n Kirk.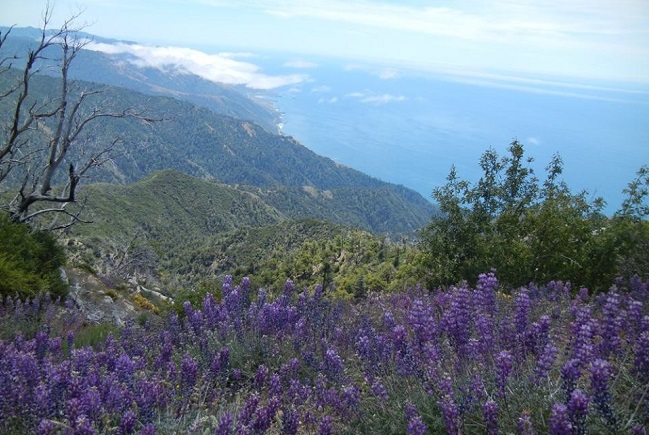 Gorgeous views looking back at the Pacific (if you like that sort of thing)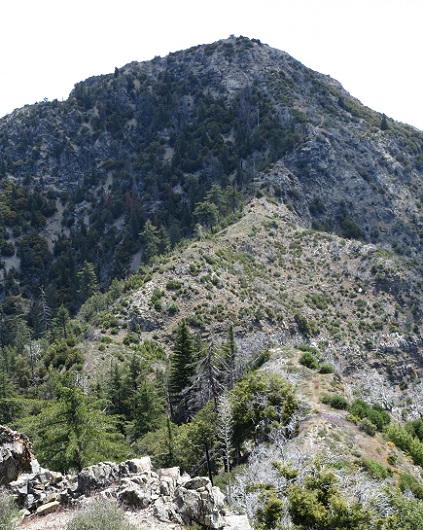 But it's not over yet -- Cone Peak awaits!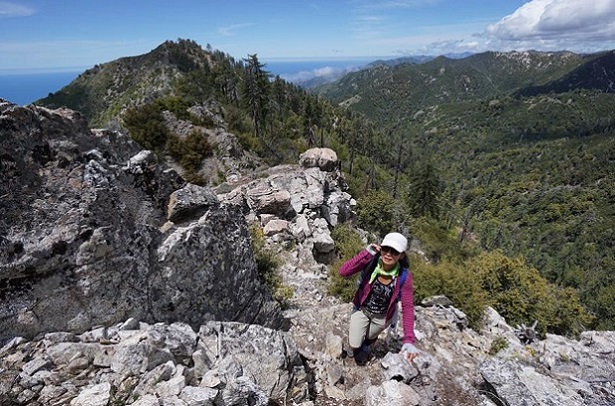 Scrambling across the saddle from Twin Peak to Cone Peak is an adventure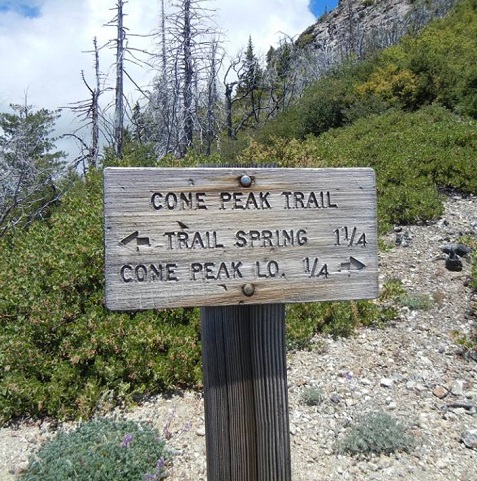 The longest quarter-mile ever!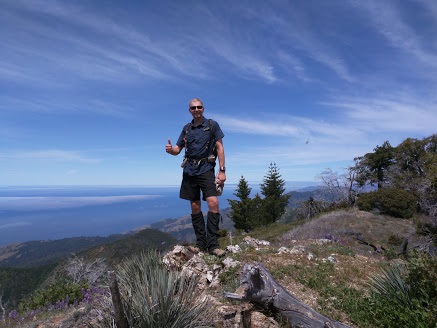 Steve is a fashion faux pas, but he made great time to the summit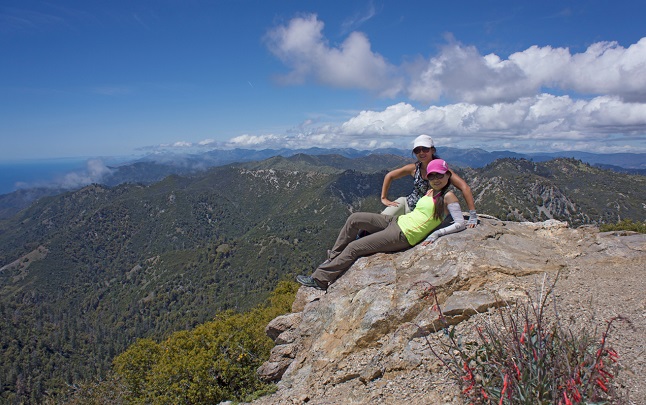 The ladies made it look easy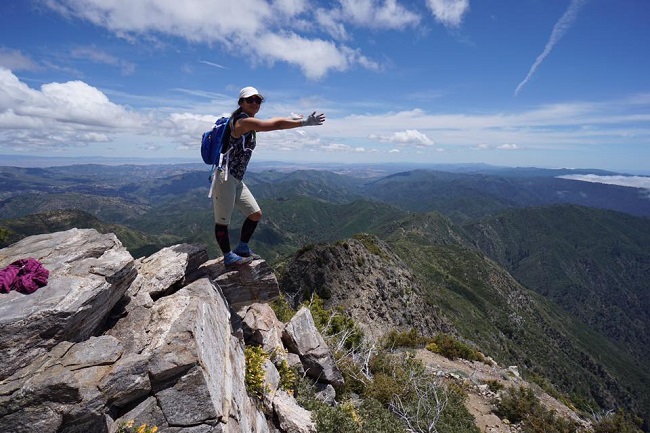 Don't take another step!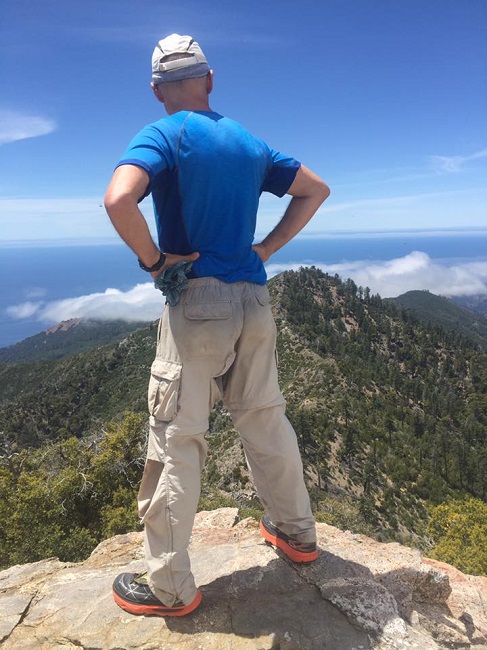 UG surveys the scene -- check out the torn pants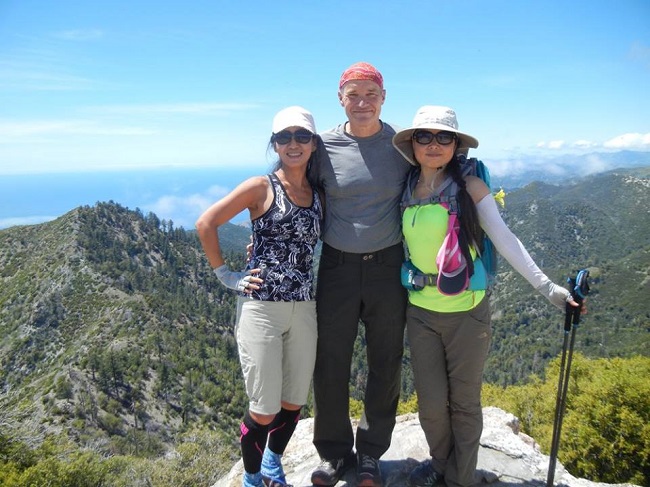 Karl says the brutal climb was worth it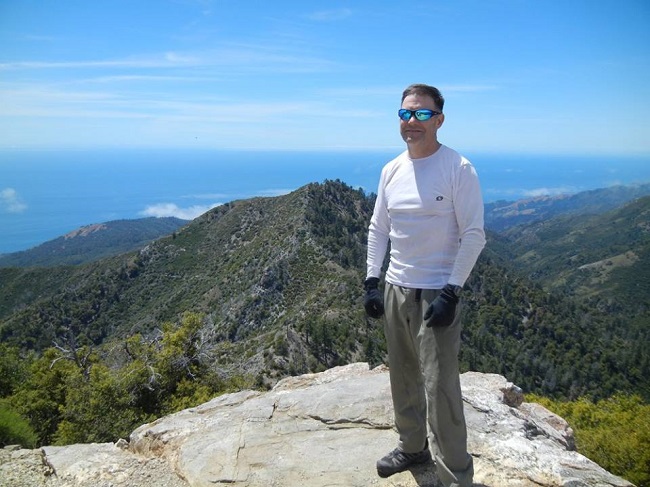 It felt great to get the top and finally stop walking!
(It took me just under 5 hours, but I thought it was going to be harder so I was going at a super-slow pace even by my own sluggish standards -- gotta do better next time)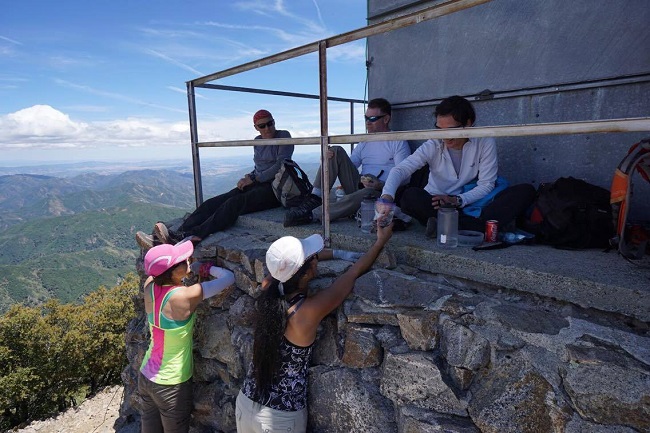 The INCH nurses helped us to recover by feeding us banana bread, dried pineapples, homemade jerky, and wine!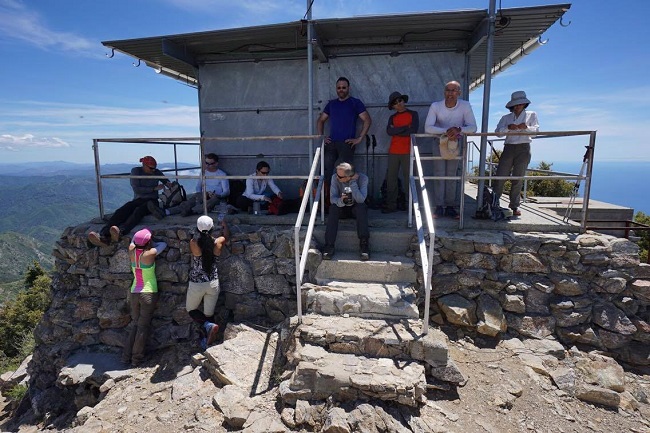 It seemed like a good place to hang out all day ...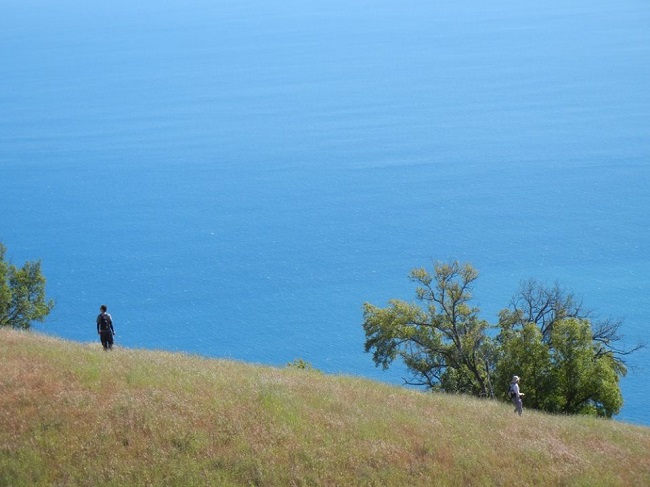 ... but we had to take the long, long, looooong (10 mile) downhill back to the sea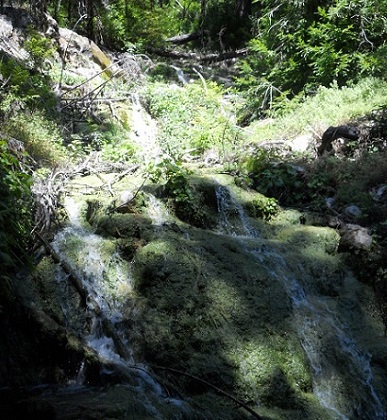 Nice waterfall on the way back came in very handy as I was out of water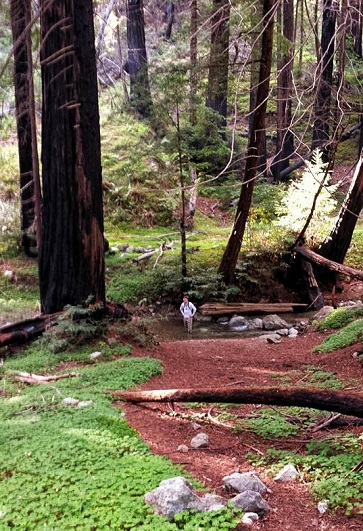 Cooling my aching feet in the stream near the end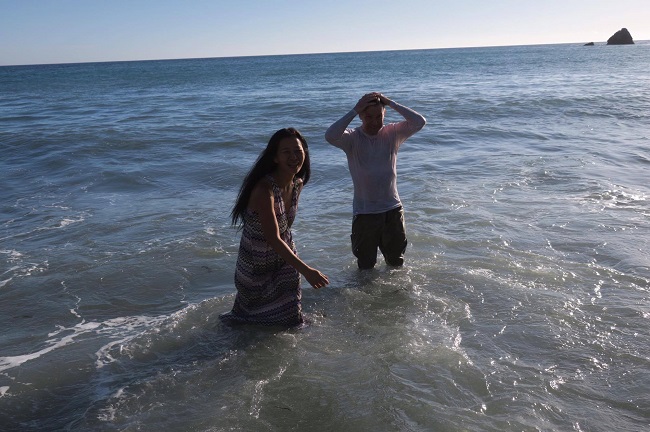 And then taking the plunge into the sea! Aaaahhhhhh!!!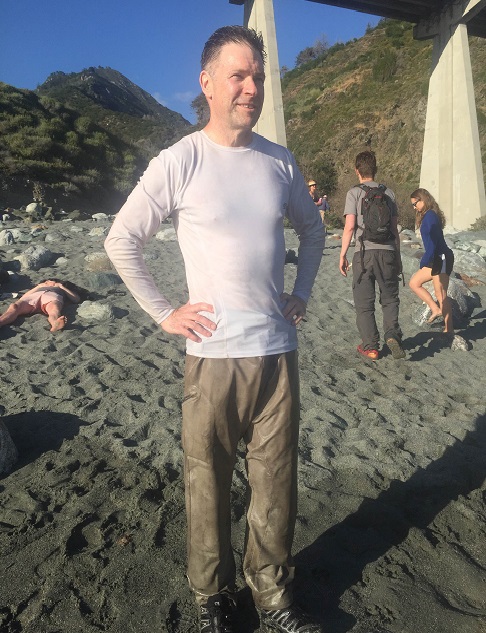 George says I sweat a lot on the hike :)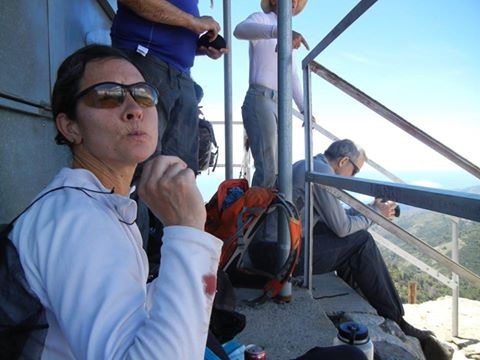 There were many injuries on the day, from Shuli's sprained ankle to Christina's stab wound ...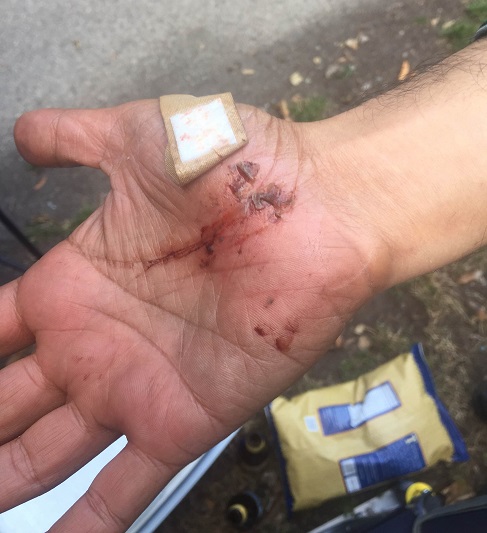 ... to Sarbi's chewed-up hand ...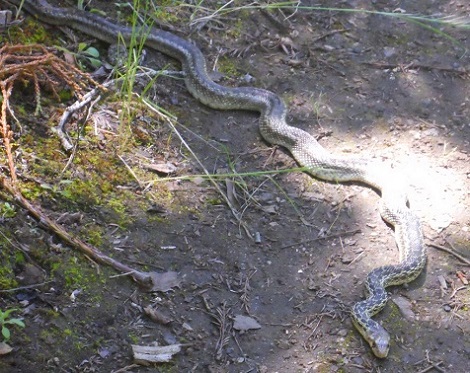 ... thanks to this guy!
(no, it wasn't a snake bite -- Sarbi tried to jump over him and landed badly, ending up face to face with the snake and thinking, "How YOU doin'?!")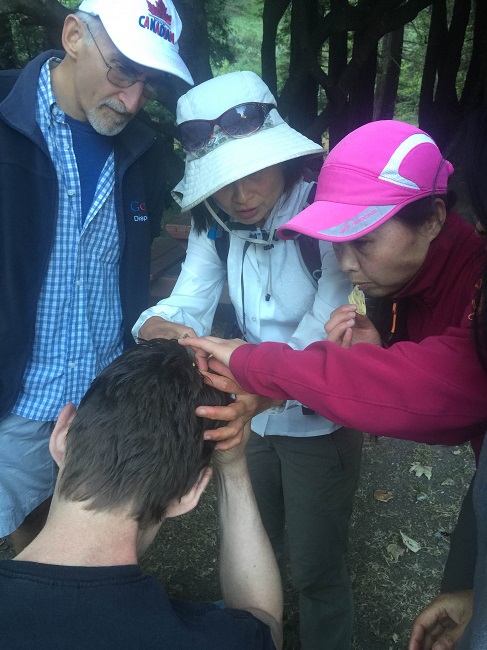 INCH nurses checking newbie Rob for ticks (while eating chips)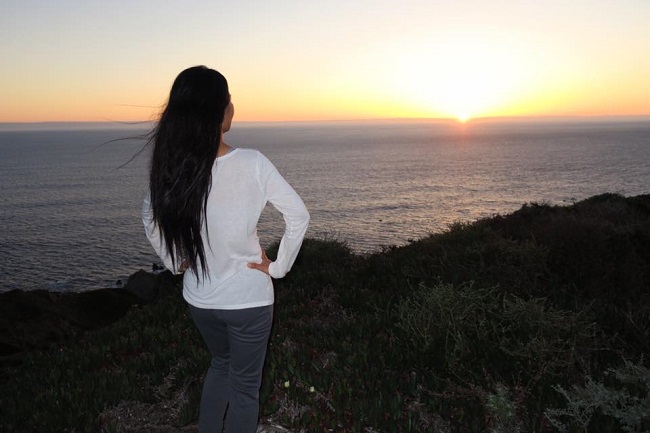 Gorgeous Pacific sunset to end the day
Big thanks to all who sent me photos of this great hike. Unfortunately there are far too many to post them all, so I had to choose just a few. You can see most of them on Facebook or Google+.
Milestones:
Christina's 50th leaf
Christophe's 30th leaf
Rob C's 1st leaf
Shuli's 180th leaf







Pages maintained by Steve Walstra, Peter Saviz, and Russell Gee.
©2022 Intrepid Northern California Hikers