1049. Hunting Hollow to Dowdy Ranch (08/27/16)

Hikers (10): Brad, Chinyet, George, Jane, Karl, Mihail, Peter, Praveen, Sarbinder, Yipeng
Distance: 23 miles
Rating: 5 difficulty, 8 beauty
Park info: Henry Coe State Park near Morgan Hill

Write-up by Peter -- Pictures by Brad and Karl
I purposely made the hike shorter but added more elevation. I was hoping to break 7000' -- we ended up at 6800 on the day, so I need to plan better next time.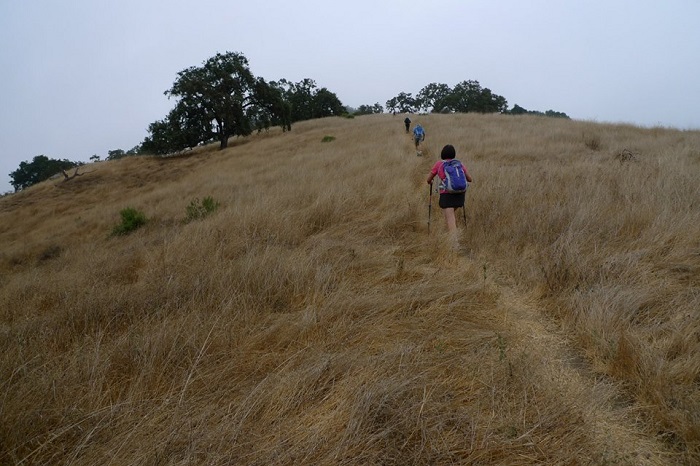 Heading up the mighty Steer Ridge is a rough way to start your day
Relative to previous tortuous hikes, it was pretty easy going at the beginning thanks to the cool weather at the early start. We zipped up the Steer Ridge in good time.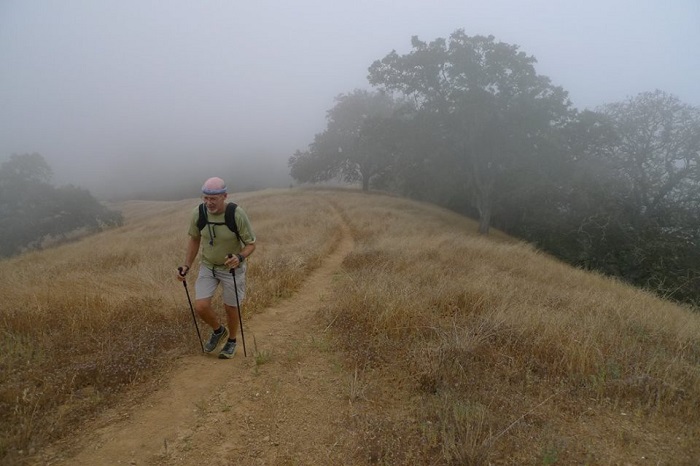 No sweat for UG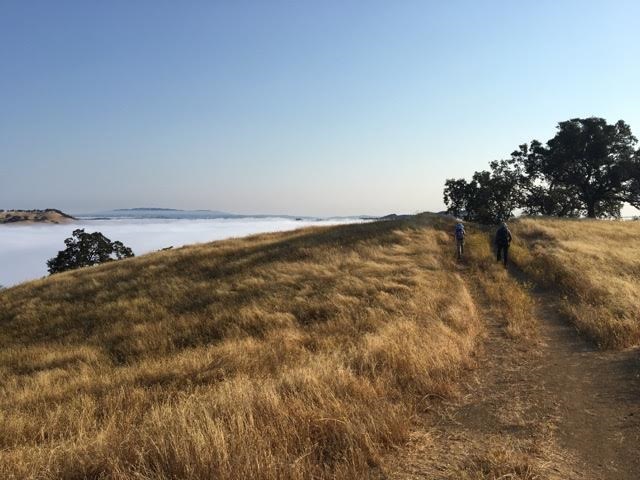 Jane and Sarbi high above the clouds
This was the first hike I can recall starting below the clouds, going above them, and then dropping under them again. It was overcast and cool all the way to Vasquez Peak, which made it a lot easier. I was even thinking of downgrading the hike level until the Dormida Trail and the return trip beat some sense into me.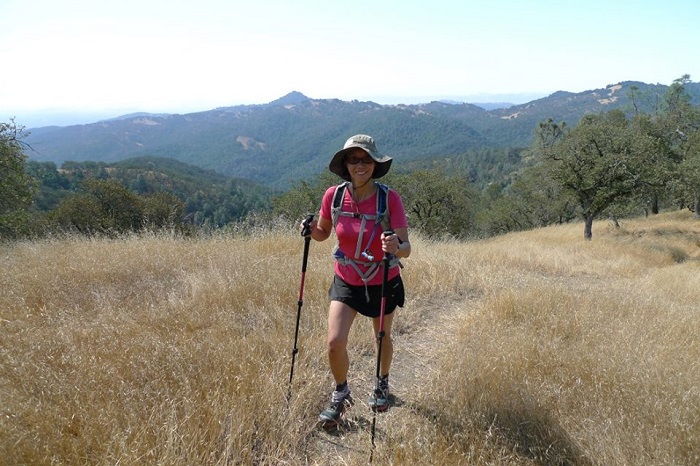 This hike was too easy for Yipeng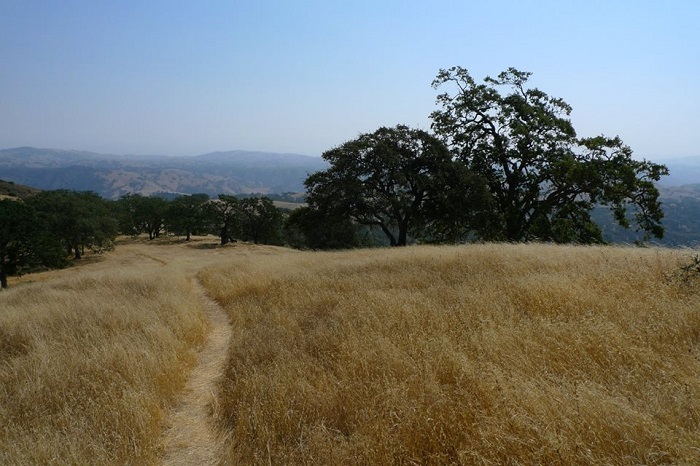 Final downhill to Dowdy -- we made good time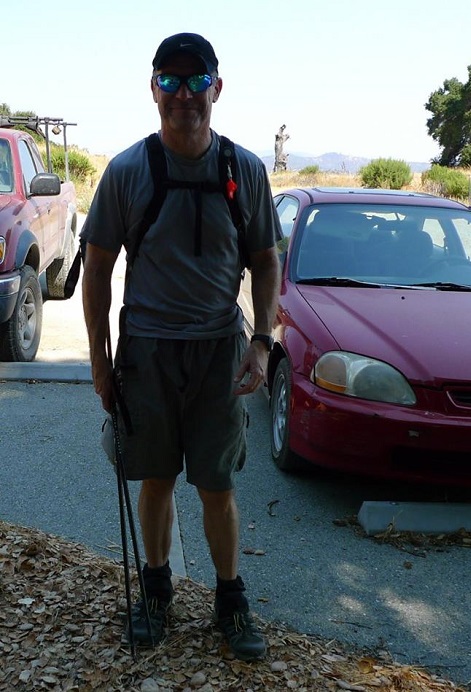 Still standing and smiling at Dowdy -- first time ever!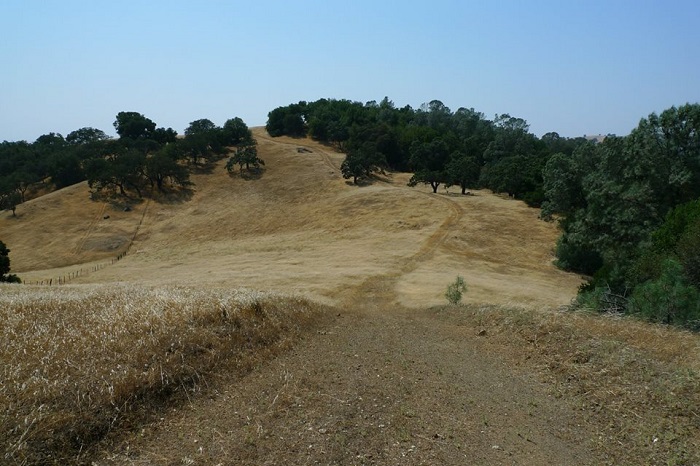 When you get back to Vasquez Peak it's (almost) all downhill from here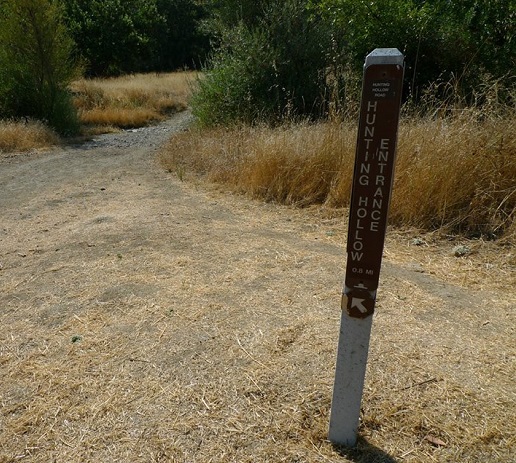 Even though the torture was not too bad, I was still very happy to see this signpost
Milestones:
Jane's 120th leaf
Sarbinder's 110th leaf







Pages maintained by Steve Walstra, Peter Saviz, and Russell Gee.
©2022 Intrepid Northern California Hikers