1048. Shell Ridge Loop (08/13/16)

Hikers (14): Arlene, Brad, Grady, J Michael, Jim Be, Karl, Kendra, Kevin, Michal, Ramesh, Sarah, Sophie, Stacy, Steve
Distance: 9 miles
Rating: 2 difficulty, 7 beauty
Park info: Shell Ridge Open Space near Walnut Creek

Steve owes a writeup! -- Pictures by Ramesh, Karl and Steve
We squeaked out 1.8k ft of elevation over 9 miles of rolling ridges, and finished before noon took the temperatures to the mid 90s. The quick hike left us time to visit a really new brewery.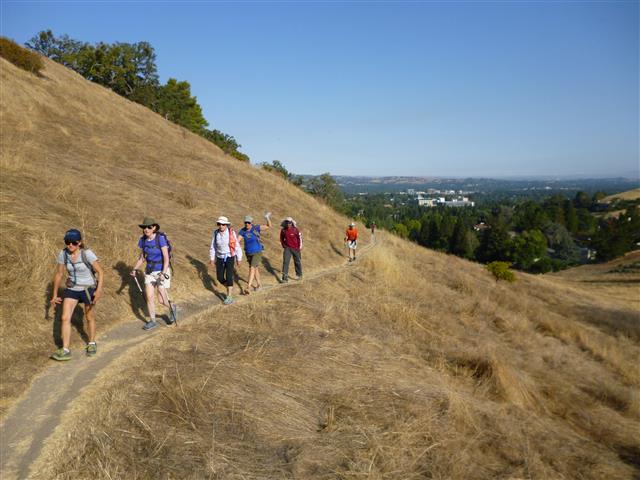 Everyone is happy near the beginning of the hike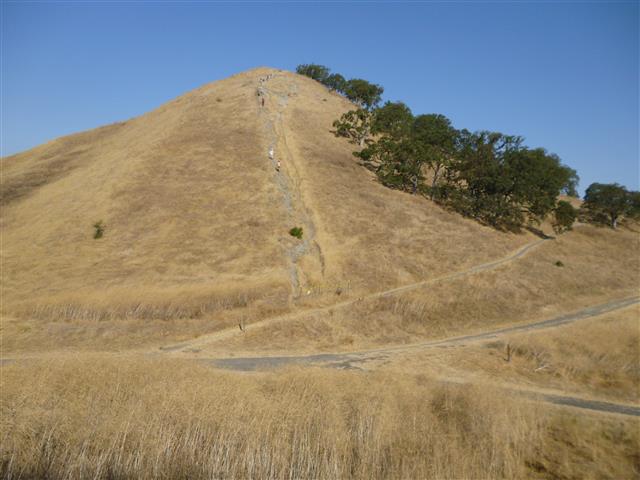 Coming down one of the steeper ridges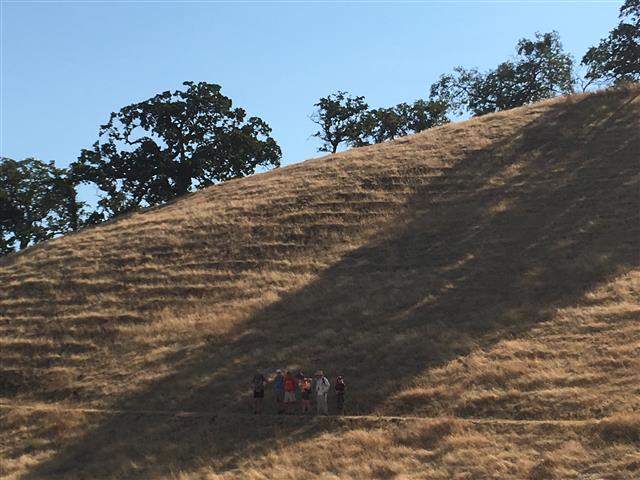 The front runners wait for the laggards. . .in the shade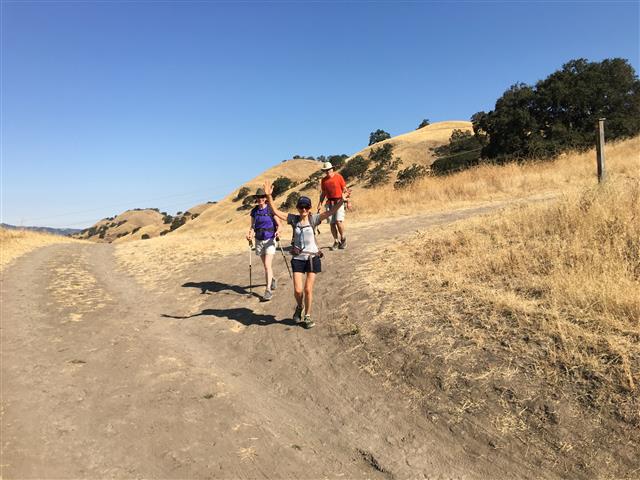 Sophie loves hot hikes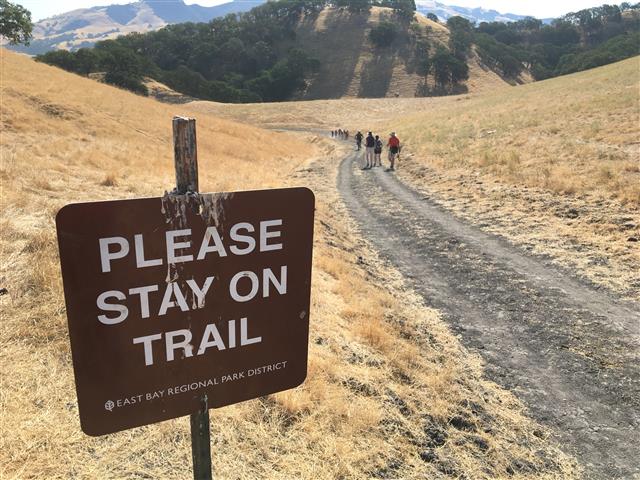 Heading down toward the east end of Shell Ridge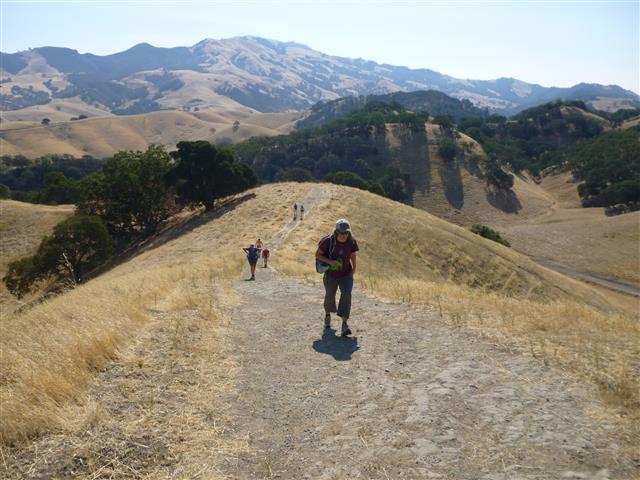 Heading back up Shell Ridge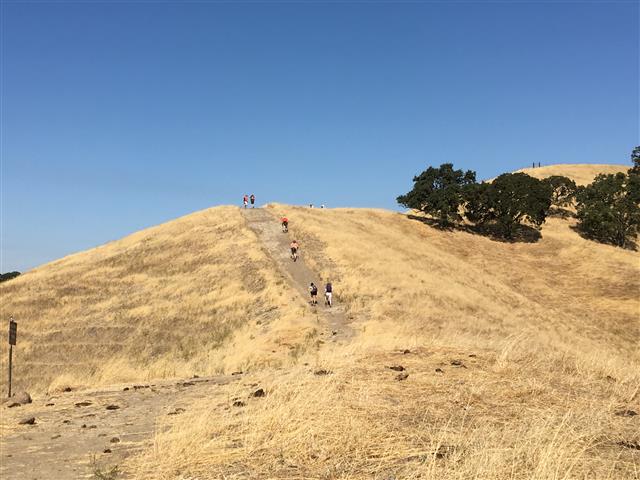 Getting close to the highest point on the hike. . .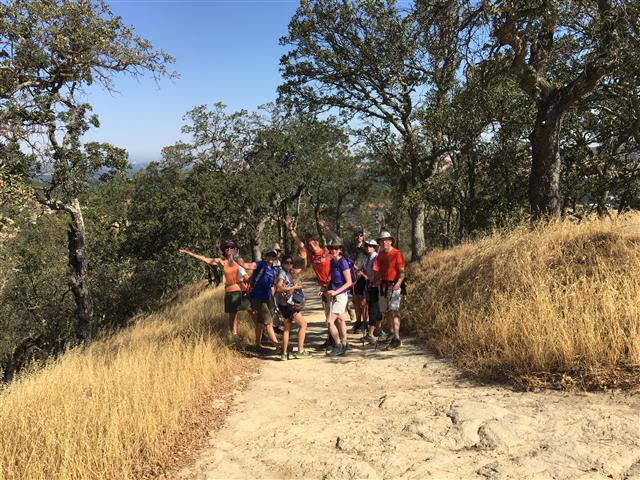 Front runners again waiting in the shade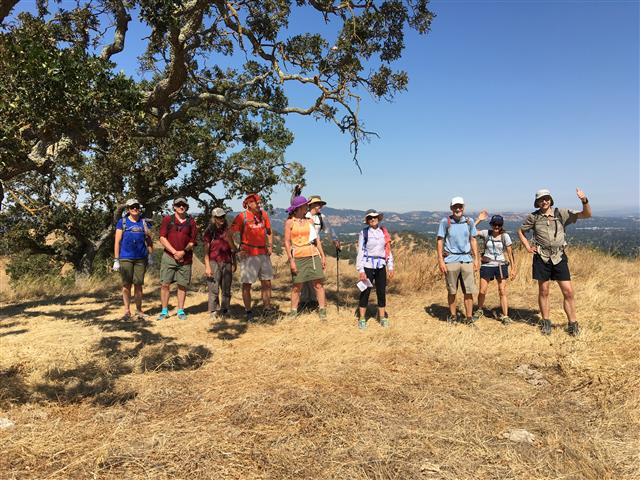 Gratuitous peak (Haystack Peak)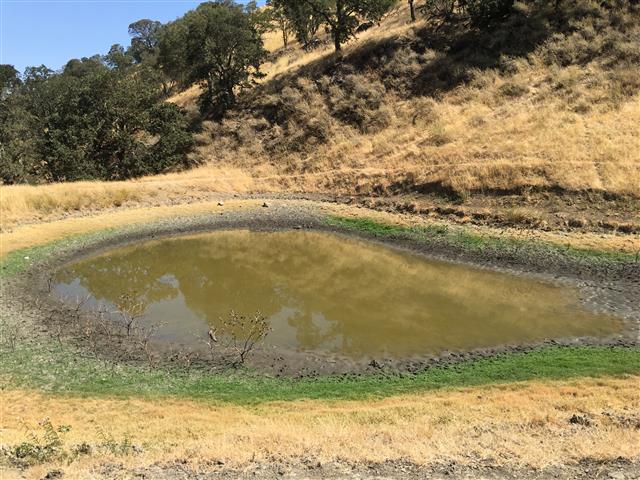 Romantic Sulfur Creek Pond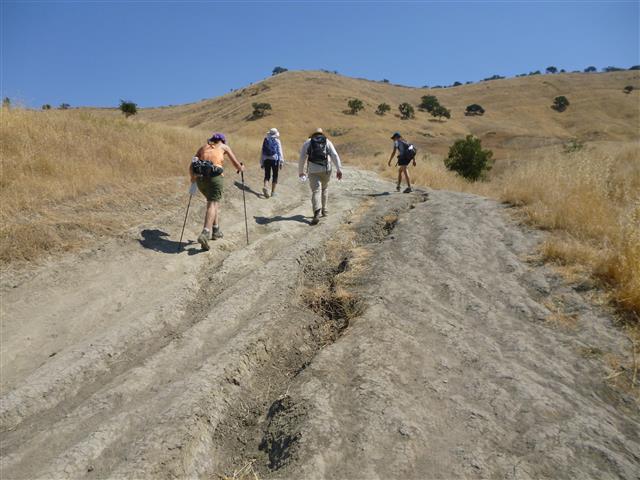 Did I say there was no more uphill?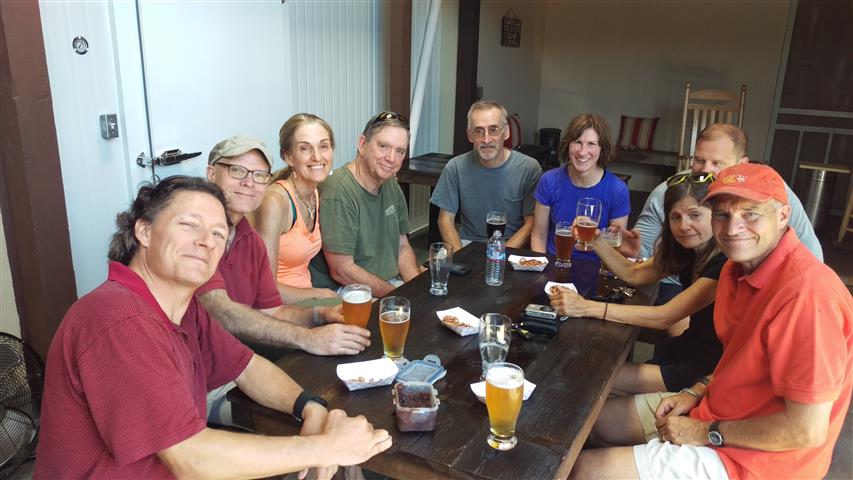 Rehydrating at the new Farm Creek Brewery
Milestones:
Michal's 10th leaf







Pages maintained by Steve Walstra, Peter Saviz, and Russell Gee.
©2022 Intrepid Northern California Hikers