1054. Rock House Ridge (10/08/16)

Hikers (17): Alan, Brad, Chinyet, David, George, Heyning, Karl, Kathryn, Mihail, Peter, Peter E, Russell, Sarbinder, Sophie, Steve, Susan P, Yipeng
Distance: 20 miles
Rating: 5 difficulty, 8 beauty
Park info: Henry Coe State Park east of Morgan Hill

Write-up by Peter -- Pictures by Karl, George, and Sophie
For many of us this was a warmup hike for Grand Canyon, and Big Henry delivered the "warm". Many hikers struggled on the hike, with many of us running out of water and thankful for the fillup stations at Manzanita Camp and at the top of the Poverty Flat Trail.
1, 2, 3 ... INCH!
It was a beautiful day early on. Mihail set out like a rocket, looking to set a record up to The Bench. But Big Henry didn't approve, so Mihail was "only" able to make it there in 25 minutes and change. Ross' record is still safe.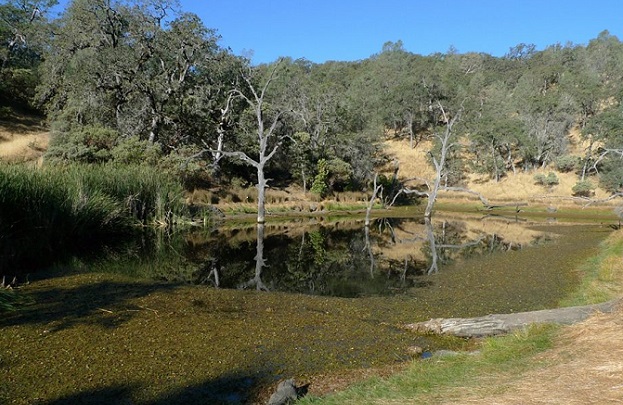 Frog Lake looking a little sad because of the drought
I caught up with newbie Susan P. at The Bench. I made it in 34:10, which is pretty good for me, but I was huffing and puffing like crazy and she wasn't even breaking a sweat so I knew she was the real deal. As it turned out later, she took a wrong turn off the Rock House Ridge and ended up scrambling over boulders in the canyon, but emerged at the end of the hike in great spirits -- welcome to INCH!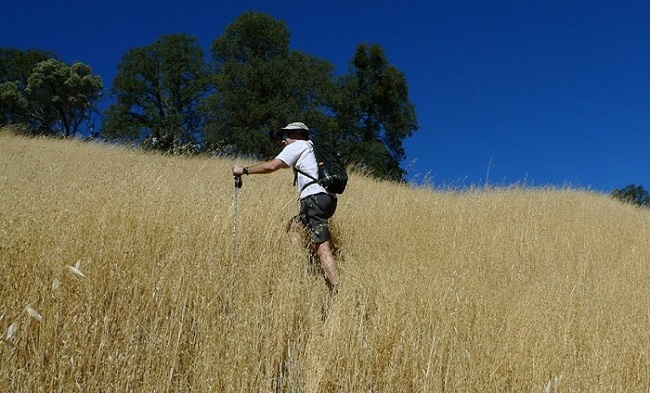 Finding yet another route to Hat Rock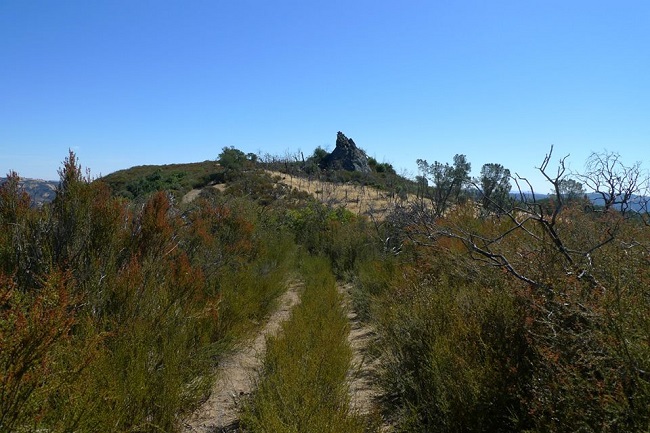 Almost there ...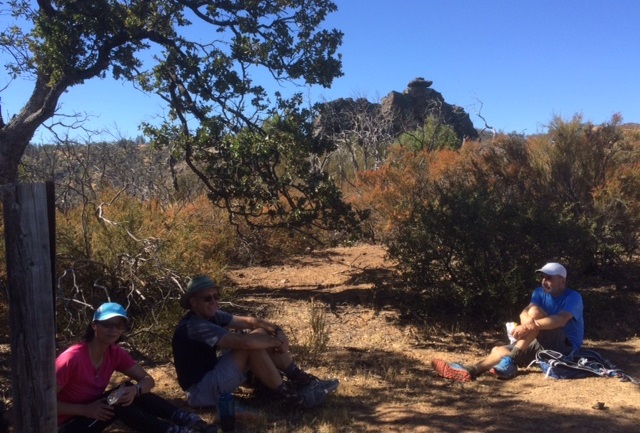 Resting in the shade with the namesake "hat" in the background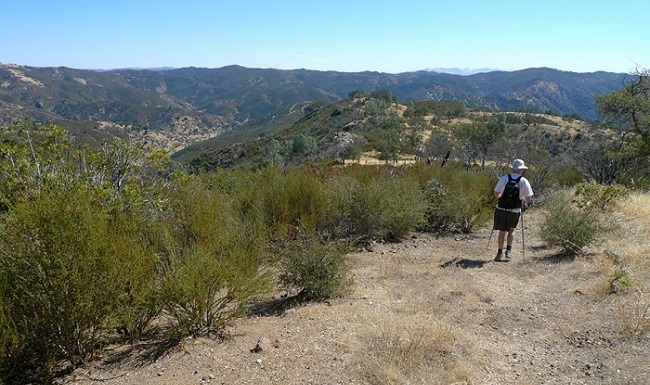 Keeping an eye out for lost hikers on the way to Karri Junction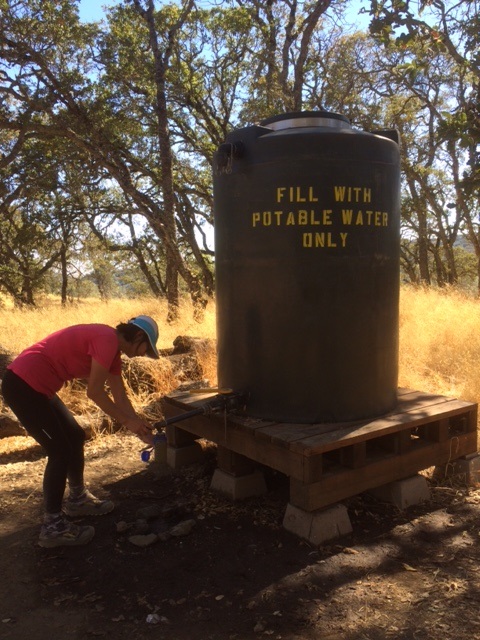 Life-saving water -- most of us ran out of it during the hike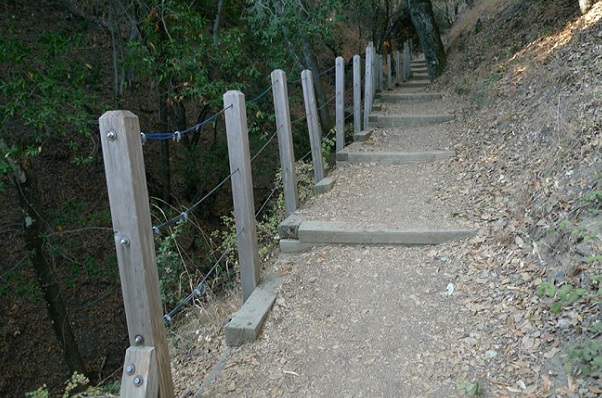 It's not a Coe hike without a shot of the blue ropes near the end
After the hike, I was disappointed to hear many of the front-runners -- led by Steve -- had taken the shorter route back via Poverty Flat. WTF? How unintrepid! How weak! I know it was allowed per my instructions at the beginning of the hike, but that was not the spirit in which it was intended. Where's the pride? I expressed my disdain for them by sitting separately with UG at the after-party, but I think they neither realized nor cared -- in fact, they were probably happier :)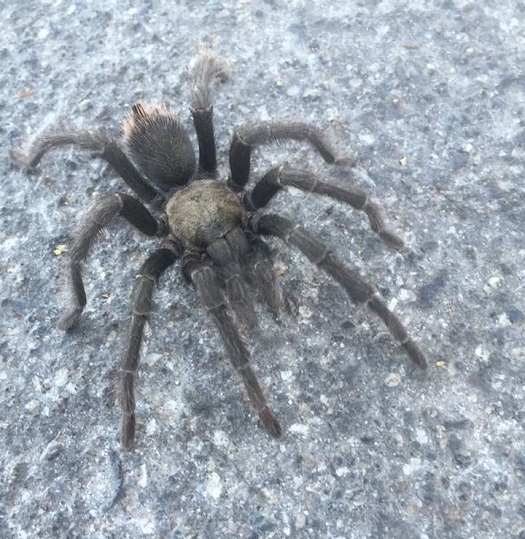 Some of the critters were still partying after Tarantulafest
Milestones:
Heyning's 10th leaf
Susan P's 1st leaf







Pages maintained by Steve Walstra, Peter Saviz, and Russell Gee.
©2022 Intrepid Northern California Hikers