1058. Kelly Lake (11/05/16)

Hikers (24): Brad, Chinyet, Chris P, Christina, Craig A, David, George, Giulia, Jason F, Jennifer A, Jim, Kathryn, Mihail, Milon, Peter, Peter E, Praveen, Sarbinder, Shuli, Sophie, Steve, Susan P, Vicki, Yipeng
Distance: 22 miles
Rating: 5 difficulty, 8 beauty
Park info: Henry Coe State Park near Gilroy

Write-up by Peter -- Pictures by George and Yipeng
It was chilly at the start, but things warmed up quickly as we headed up Steer Ridge. It turned out to be a beautiful day at Henry Coe, and made for a not-too-brutal hike. It was easy for the front-runners who came in around the 6-hour mark. Most of the pack came in between 7-8 hours, and the last couple of stragglers came in at 9.5 hours -- but there was still beer left for them. INCHers were in a jovial mood, as can be seen from the pix below.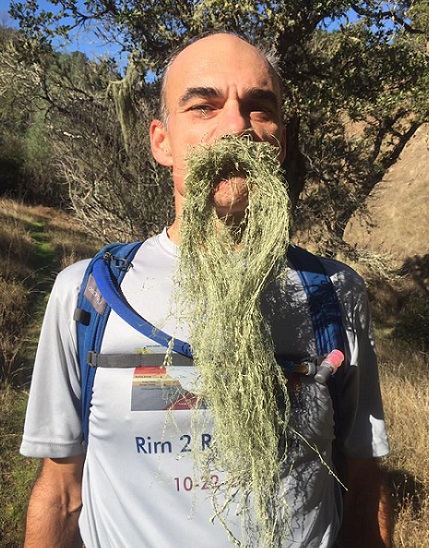 Newest member of ZZ Top joined us on the hike -- sharp dressed man!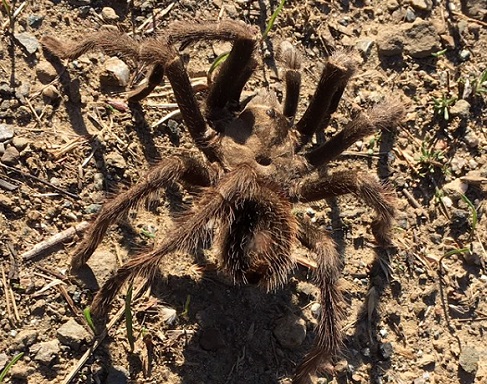 Other fuzzy friends came along too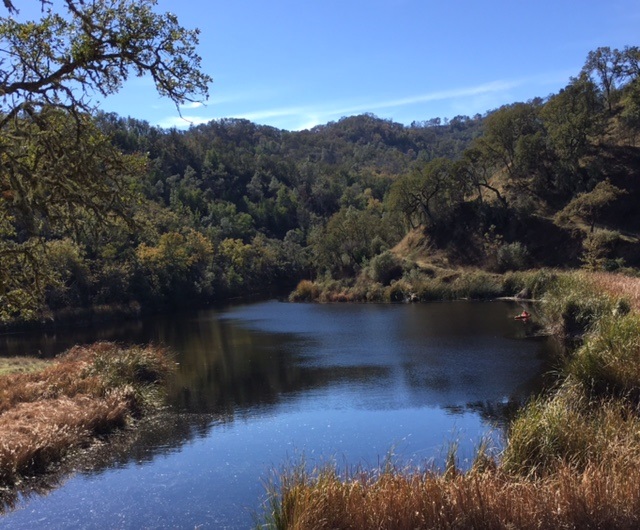 Kelly Lake was pretty as a postcard on a beautiful fall afternoon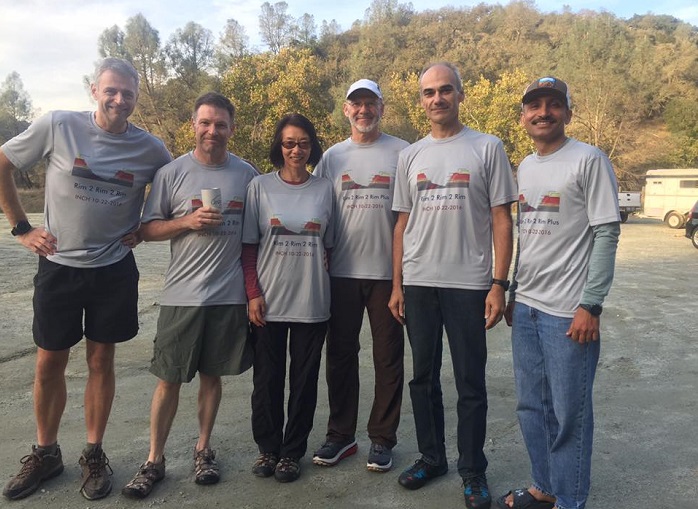 Rim2Rim2Rimmers celebrate their new T-shirts, thanks to Mihail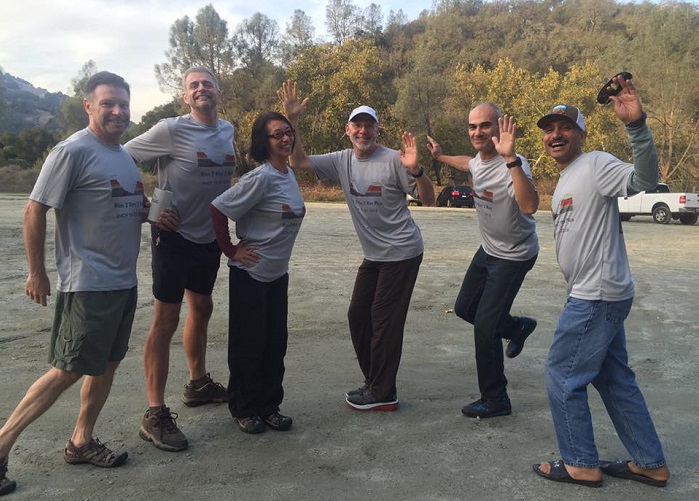 Strike a pose!
Milestones:
David's 440th leaf
Giulia's 90th leaf
Jennifer A's 1st leaf
Kathryn's 150th leaf
Peter E's 150th leaf







Pages maintained by Steve Walstra, Peter Saviz, and Russell Gee.
©2022 Intrepid Northern California Hikers