1059. Long Bunny (11/12/16)

Hikers (35): Arlene, Brad, Chinyet, Christina, Clive, Dan, David, Ellen, George, Heyning, Iris, Jackie, Jarda, Jeff V, Karl, Kathryn, Kendra, Kevin, Madeleine, Mihail, Nagendra, Peter E, Ramesh, Rob C, Russell, Sabine, Sandy, Sarah, Sarbinder, Sophie, Steve, Tiffany, Tim R, Vicki, Yipeng
Distance: 12 miles
Rating: 3 difficulty, 7 beauty
Park info: Hidden Villa in Los Altos Hills

Write-up by Steve -- Pictures by Jarda, Iris, Sarbinder and Chinyet
The Long Bunny Trail, despite the innocent name, provided some real elevation gain. The entire hike had 3.5k ft, preserving the Level 3 status. As a bonus, the park was new to a lot of people, and we were able to commandeer a large family picnic area at the end sans reservation. So kudos to Hidden Villa staff for not running us out of the place--we did make the effort to not take up the choice parking spaces at the start of the day. Our favorite Power Couple of Kathryn and Peter E got their 151th leaf (and shots) together as well.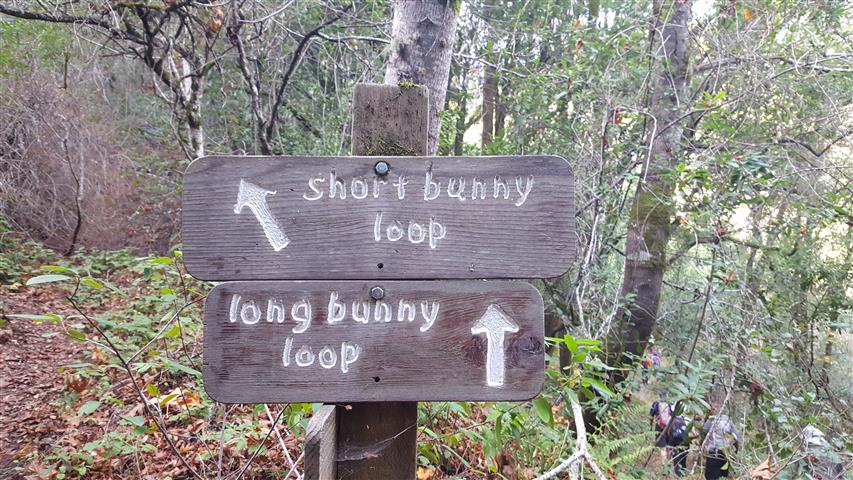 INCH goes long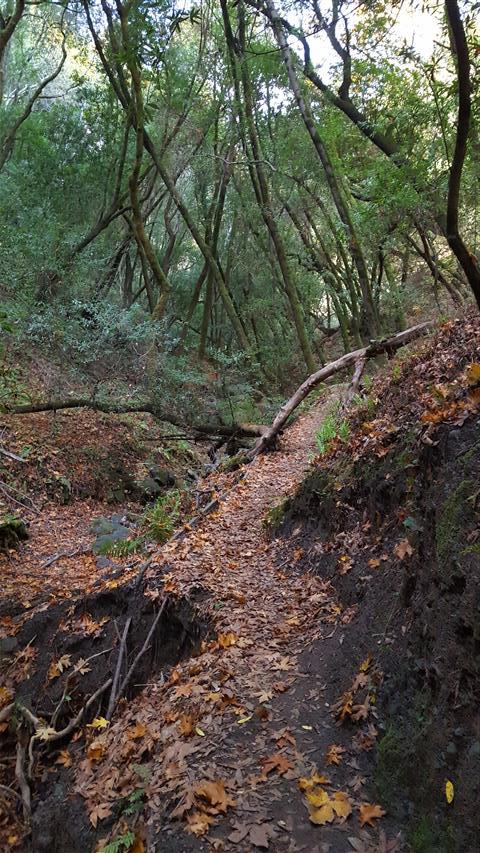 Plenty of shade along the way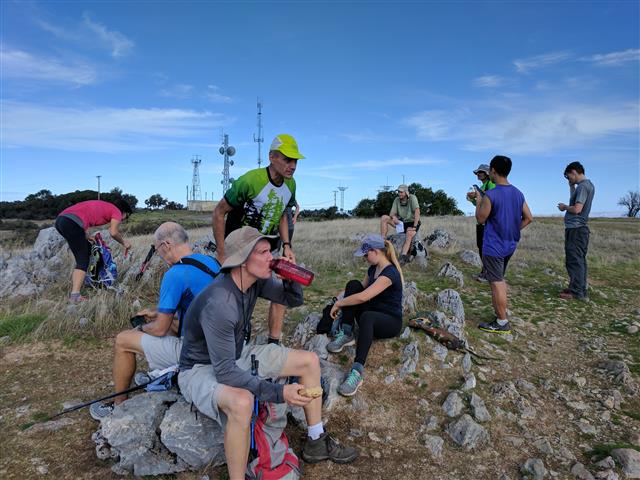 First group takes all the good sitting locations on Black Mountain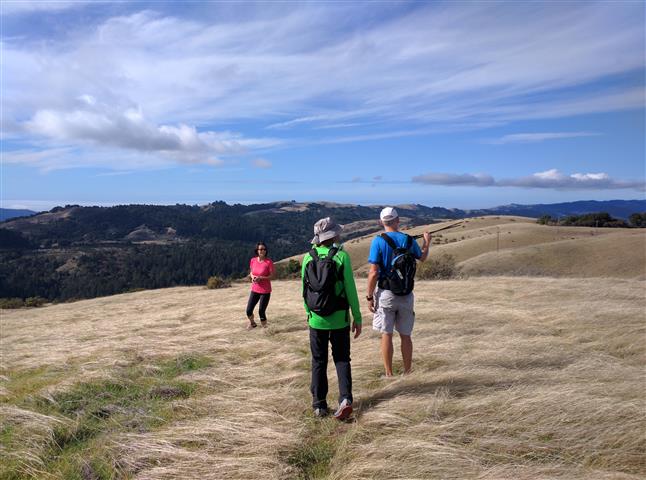 Sarah, George, and Yipeng explore the Black Mountain sub-peak. . .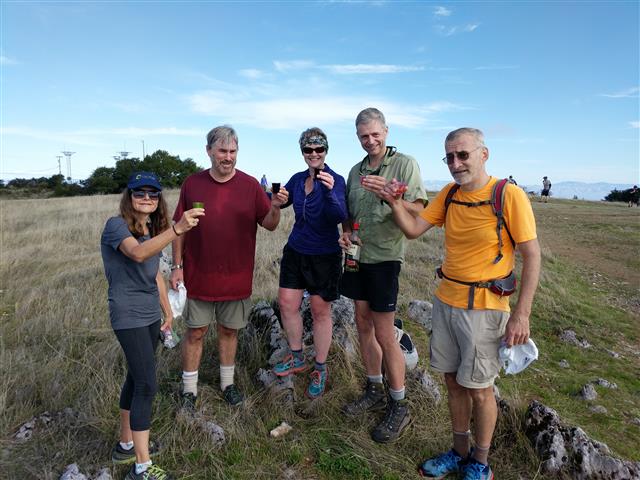 . . .while the "151 eligibles" celebrate Kathryn and Peter E's 151th hike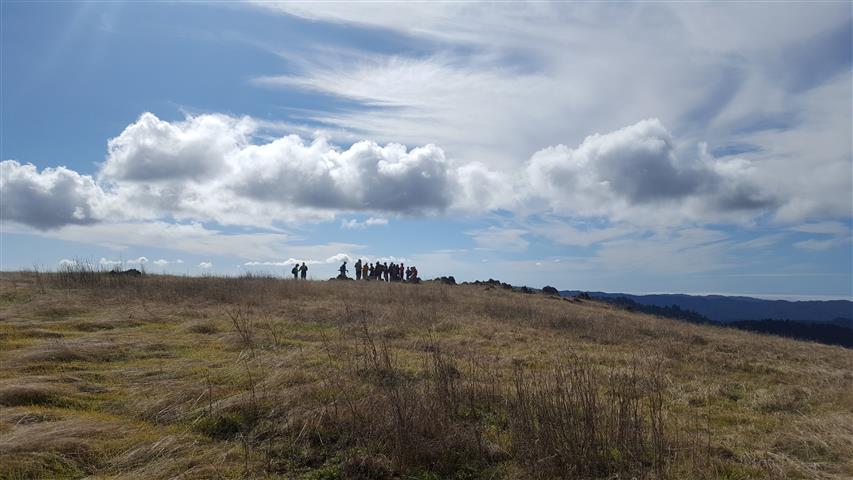 INCH takes the broad Black Mountain summit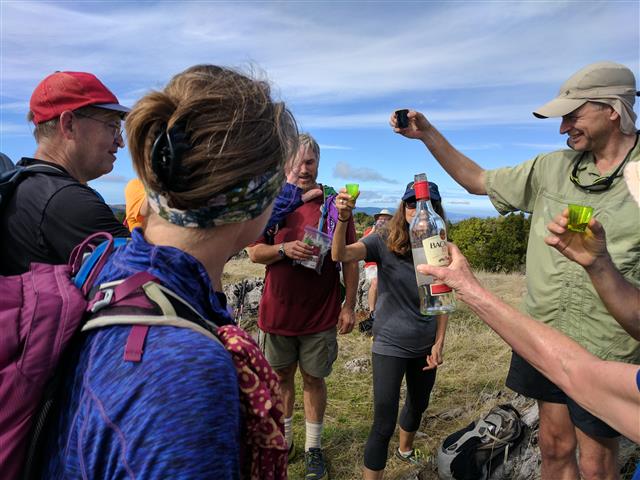 Second round of celebration when more "eligibles" arrive.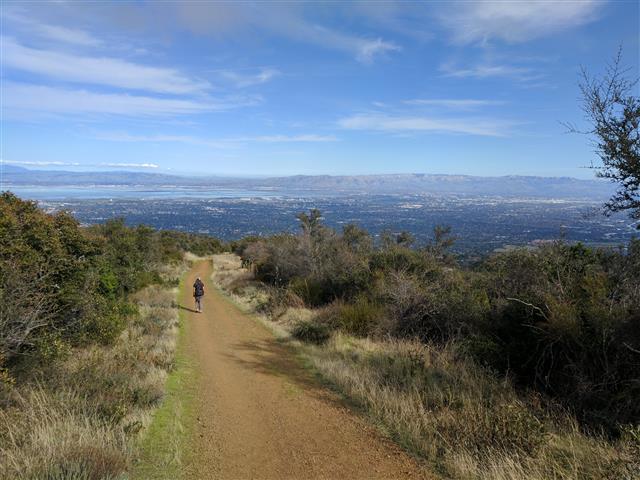 Heading back to Hidden Villa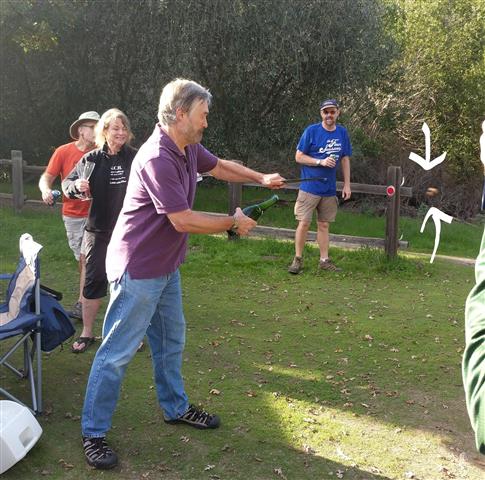 Peter E sabrages!
Milestones:
Kathryn's 151st leaf (and shot)
Peter E's 151st leaf (and shot)







Pages maintained by Steve Walstra, Peter Saviz, and Russell Gee.
©2022 Intrepid Northern California Hikers