1061. Mt. Diablo (11/25/16)

Hikers (40): Adam, Alan B, Brad, Chinyet, Chris Ru, Christina, Christophe, Dan, David, Giulia, Iris, Jane, Janice, Jeff, Jim, John, Karl, Kathryn, Kirk, Milon, Peter, Peter E, Peter M, Pov, Ralph, Rudi, Russell, Ruth, Sabine, Sarah, Sarbinder, Shuli, Stacy, Steve, Susan S, Theresa, Tiffany, Tim R, Tony, Yannick
Distance: 13 miles
Rating: 3 difficulty, 8 beauty
Park info: Mt. Diablo State Park near Clayton

Peter owes a writeup! -- Pictures by Karl, Janice, Chinyet, and Peter
The INCH Black Green Friday tradition of visiting Mt. Diablo lives on! We've been doing #OptOutside for years; happy to see others catching on.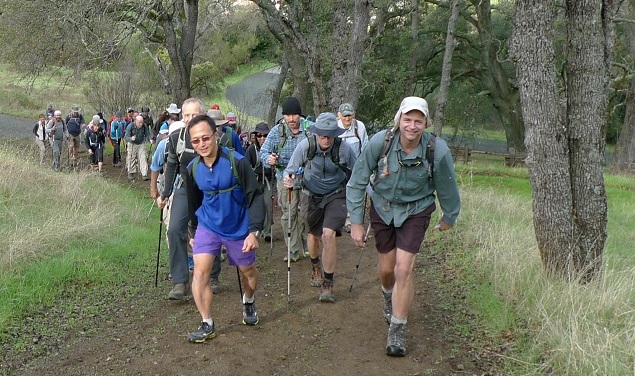 Chinyet was pumped up to get his Forest!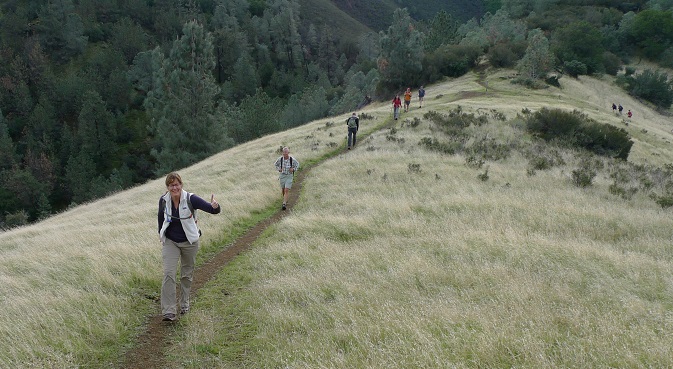 Stacy gives the hike the thumbs-up! Usually I'm getting the middle finger.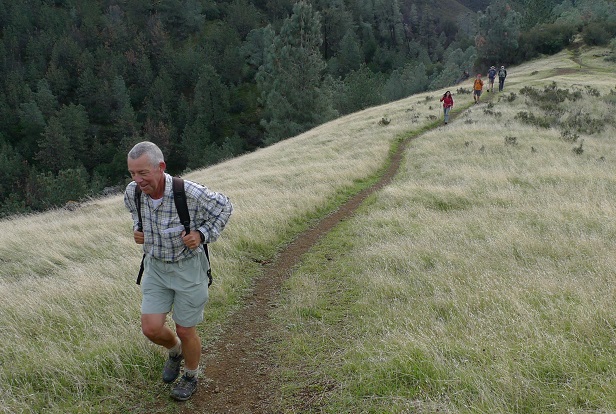 You know it's a special day when Rudi shows up!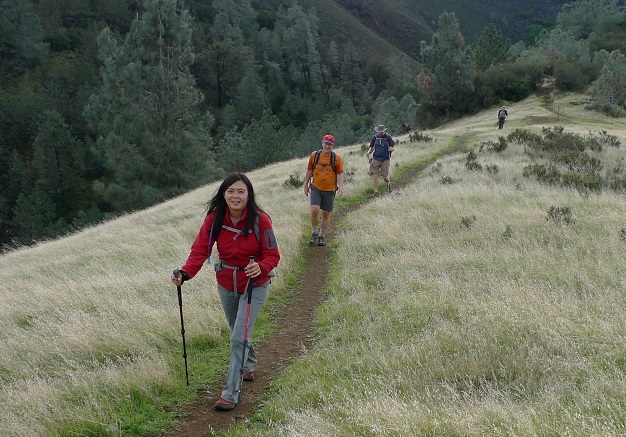 Good to see Tiffany back in the Bay Area again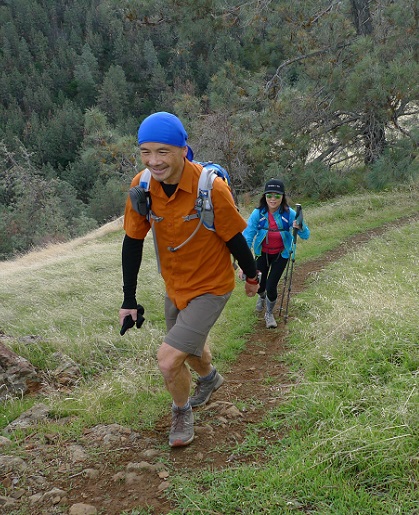 Tony dressed colorfully and brought a friend (welcome Ruth)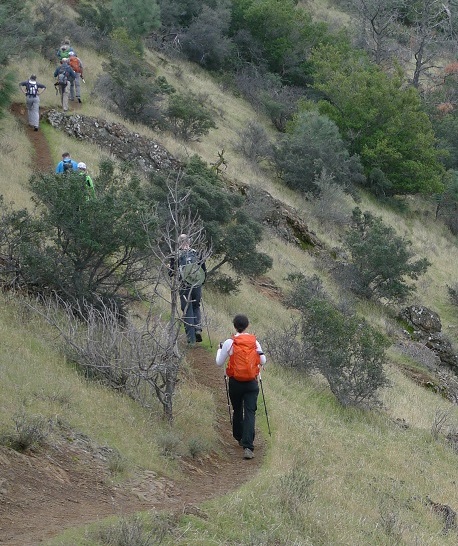 Time to start some climbing ...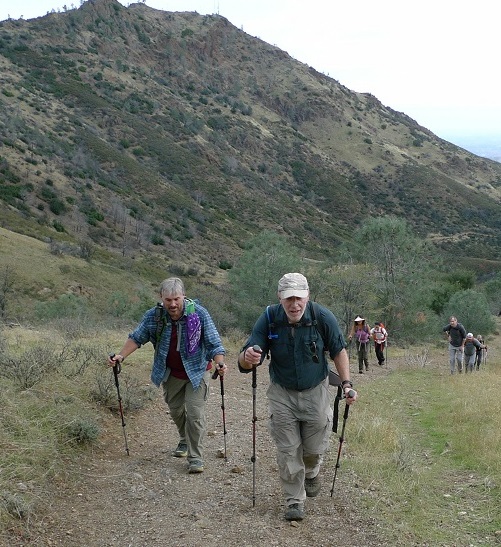 Keep going!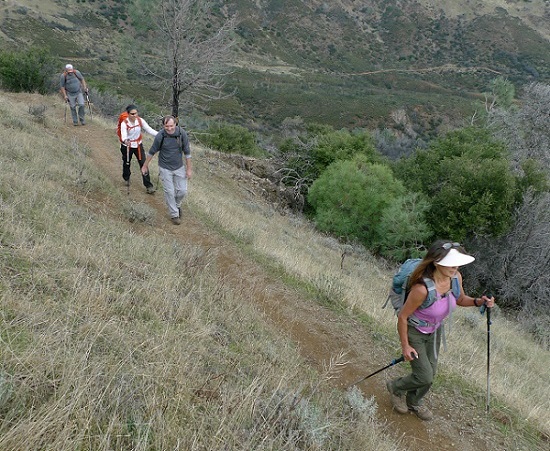 Getting closer ...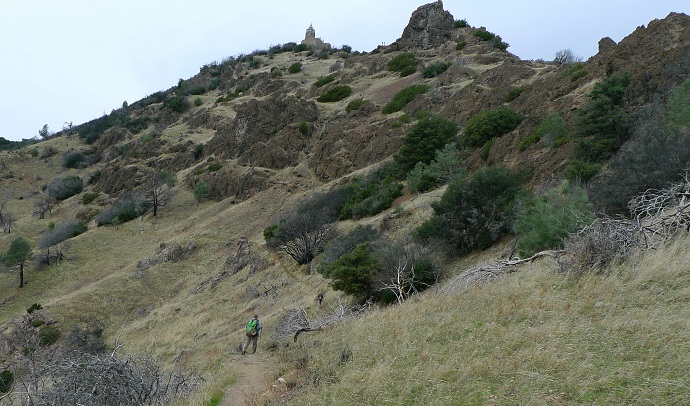 The Summit is in sight!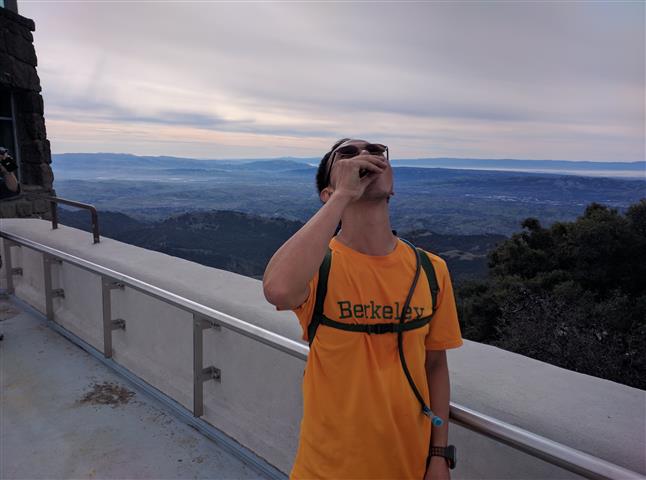 Earlier at the summit, Chinyet celebrates his first forest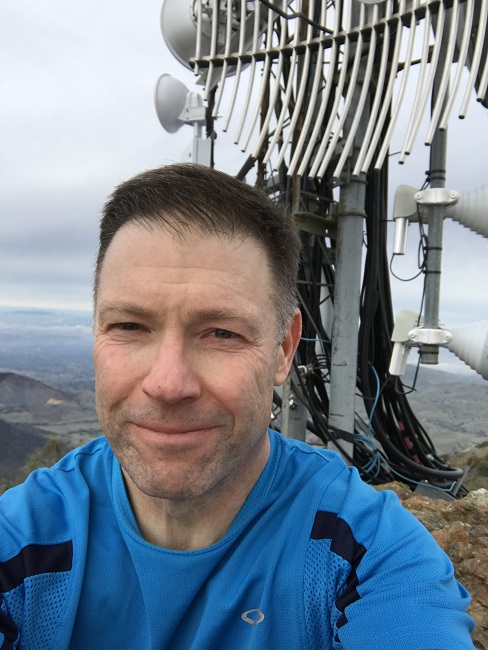 Jeff and I were the only ones to do the optional side trip to North Peak, but he didn't stick around for the photo, so here I am, all by myselfie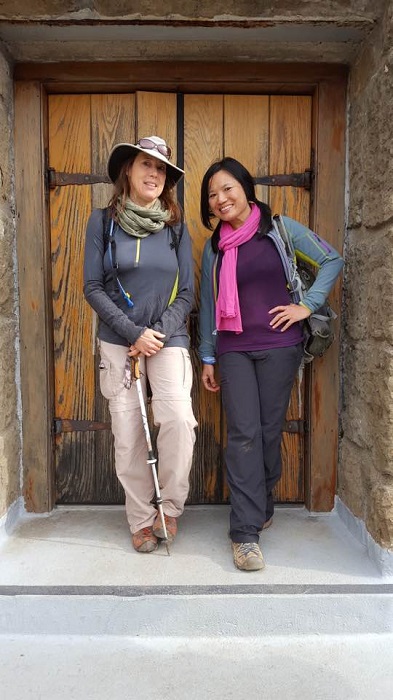 Meanwhile, back at the Summit, the ladies were striking a pose!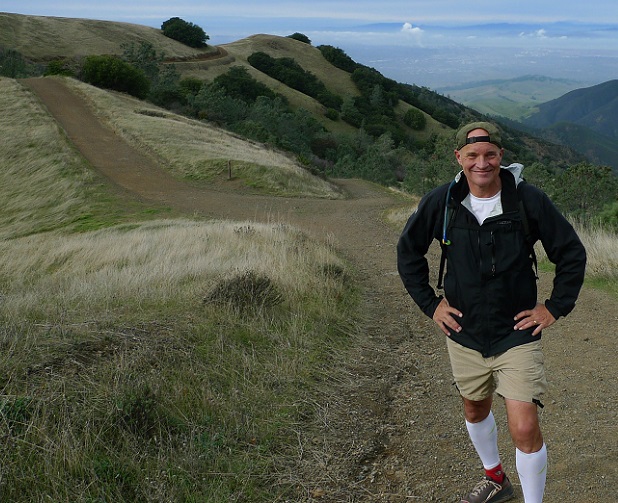 Karl looking happy 'cause he thinks it's all downhill from here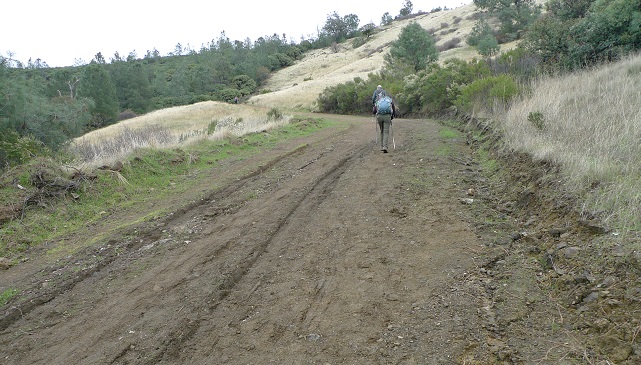 Not so fast! Got to negotiate one more uphill back to Murchio Gap.
(You know there's always one more uphill on my hikes)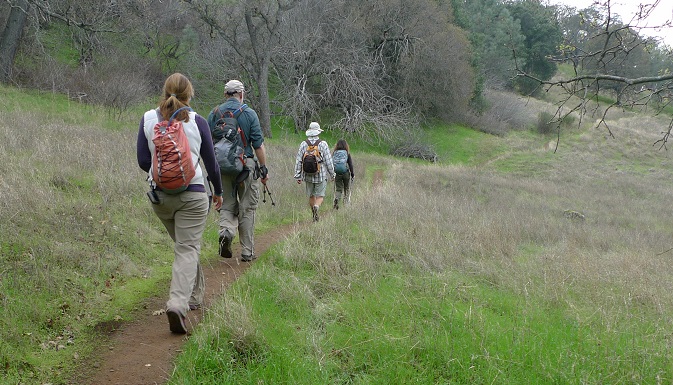 And then it's straight to the after-party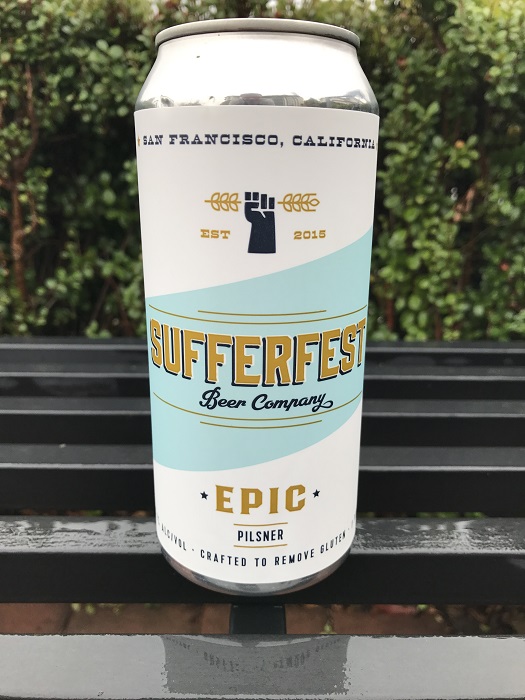 The official INCH beer, courtesy of Jim. Cheers!
Milestones:
Highest point in Contra Costa county
Chinyet's 1st forest
Chris Ru's 1st leaf
Dan's 50th leaf
Karl's 230th leaf
Pov's 1st leaf
Ruth's 1st leaf
Yannick's 10th leaf







Pages maintained by Steve Walstra, Peter Saviz, and Russell Gee.
©2022 Intrepid Northern California Hikers