1066. Priest Rock Trail (01/07/17)

Hikers (20): Arlene, Brad, Chris P, Craig A, Ellen, George, Karl, Kathryn, Kendra, Kevin, Mihail, Mike He, Peter, Russell, Sabine, Sarbinder, Sophie, Steve, Tiffany, Vicki
Distance: 8 miles
Rating: 3 difficulty, 9 beauty
Park info: Sierra Azul Open Space Preserve near Los Gatos

Write-up by Peter -- Pictures by Karl
Twenty intrepid hikers showed up on a soggy, cold, windy day for the first hike of the new year. The good news was that it would be a short one, thanks to the NFL playoffs.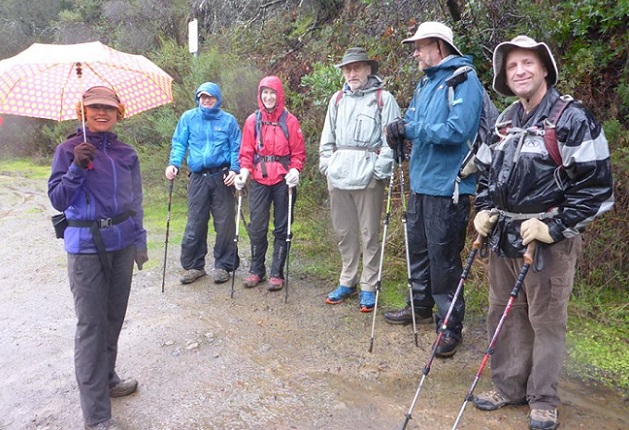 Crazy hikers won't be deterred by a little bad weather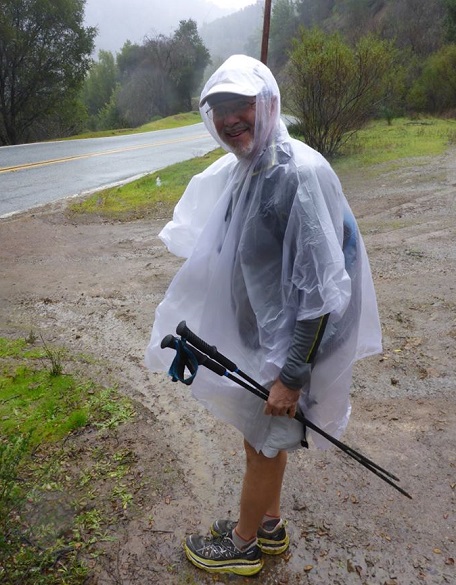 UG shows off his see-through poncho. I'm just glad he was wearing something under it.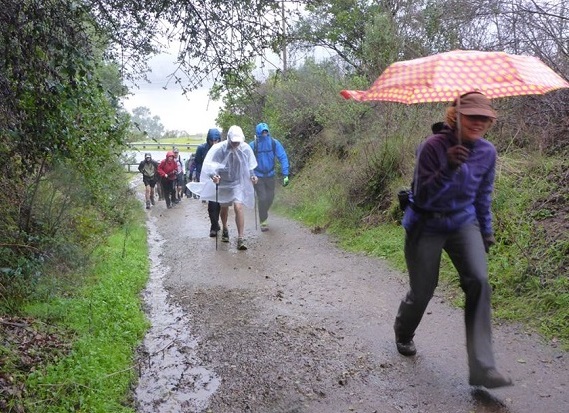 Sabine uses umbrella power to charge up the hill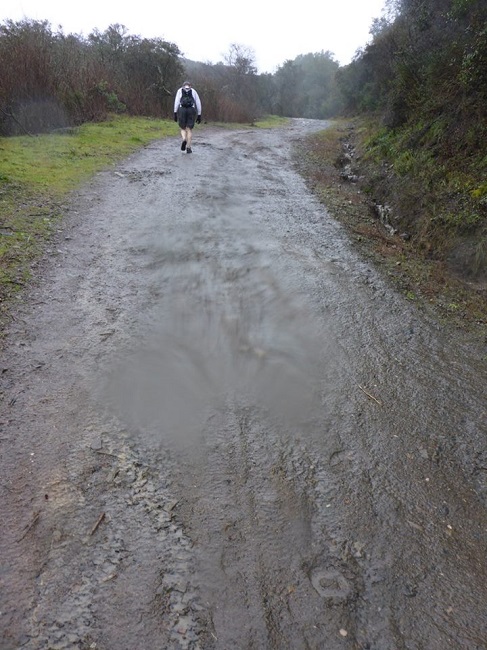 It was a slog up the hill in the wind and rain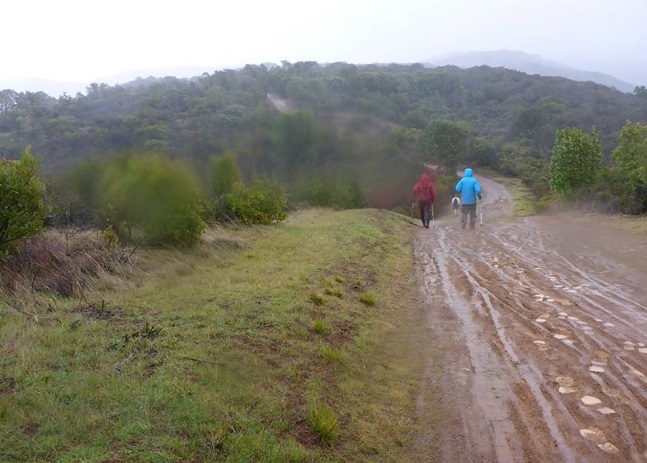 More shiggy en route to the top
The Priest took a page out of Big Henry's playbook as we neared the top. Howling winds and driving rains descended on us. As Karl said, there was no choice but to touch the sign at the top because the wind pushed us straight into it! Some crazies even continued on and did the longer route, but for most of us it was a quick U-turn and then back down to the warmth of our cars.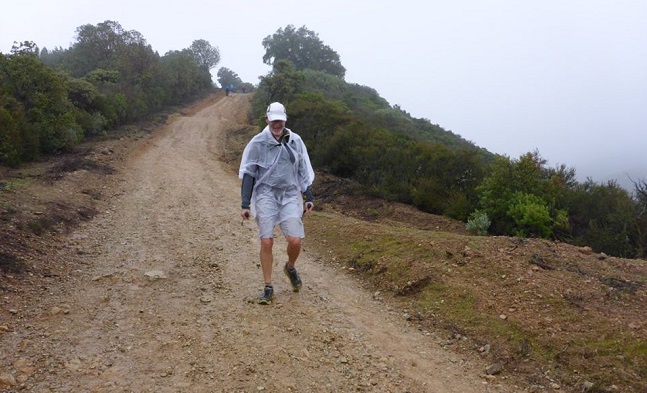 UG heading for cover
Milestones:
Arlene's 150th leaf
George's 430th leaf
Kendra's 40th leaf
Peter's 530th leaf
Sophie's 220th leaf







Pages maintained by Steve Walstra, Peter Saviz, and Russell Gee.
©2022 Intrepid Northern California Hikers