1065. Heritage Grove (12/31/16)

Hikers (26): Alan B, Arlene, Brad, Cecilia, Chris P, Christina, David, David A, Ellen, George Re, Jeff, Jim, John, Kathryn, Kendra, Kevin, Mihail, Peter E, Russell, Sarah, Sarbinder, Shuli, Sophie, Steve, Tim R, Vicki
Distance: 15 miles
Rating: 2 difficulty, 9 beauty
Park info: Pescadero Creek County Park near La Honda

Write-up by Steve -- Pictures by Sarbinder and Steve
It was New Year's Eve, so I figured no one would want to hike before the an evening of late-night partying. That turned out to be wrong. INCH took almost all of the spaces in the medium-sized parking lot.
1-2-3 INCH!
Hard to believe there are still trails in this park complex INCH hasn't done. The goal this time was "Heritage Grove Trail" in Sam McDonald. Many also visited the short spur near the entrance of Sam McDonald, as well as the (newly created) Parke Gulch Grove Loop in the vicinity of the Shaw Flat campground. A smaller hardcore group came back via Coyote Ridge Trail, the last of the optional extensions.
Most interesting on this visit was the new signage in the park. It's awesome. The East Bay Regional Park District has long numbered their trail junctions, which has the distinct advantage of immediately knowing where you are on their maps. San Mateo County Parks learned that lesson. Not sure why the rest of the parks have not. . .such as neighboring Portola State Park.
Figured everyone would immediately rush home after the hike (to clean up for those NYE parties), but that was wrong too. After finding a warm spot in the sun, the post-hike party rivaled most NYE parties! See ya, 2016.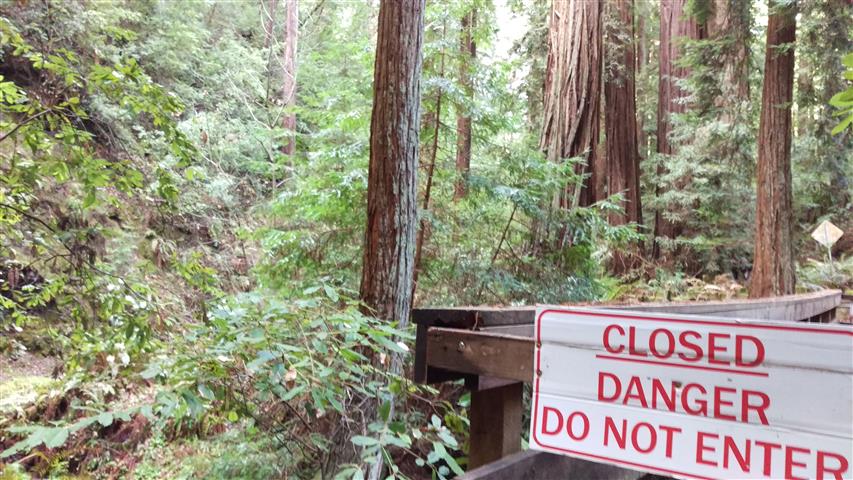 End of the bonus spur in Sam McDonald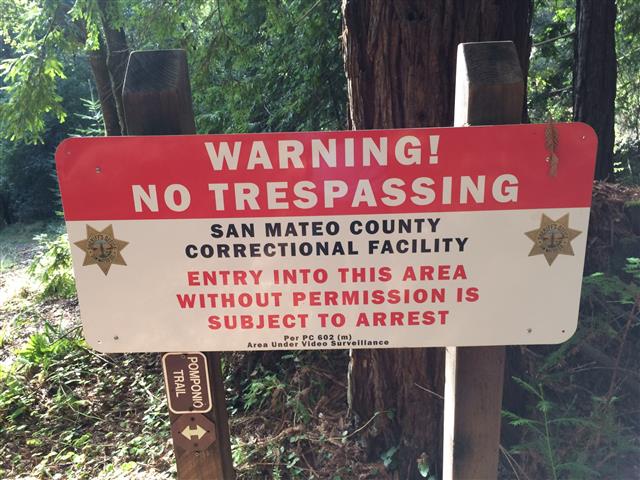 Supposedly this facility hasn't been open in quite a while. . .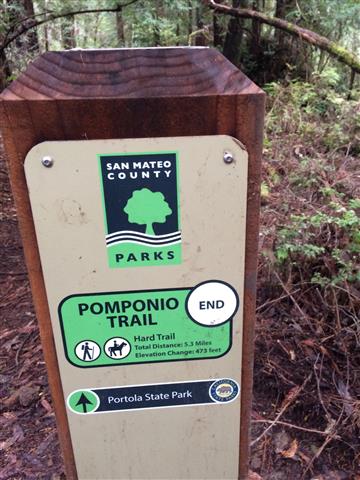 The awesome new signage at Pescadero (except this one doesn't have a number)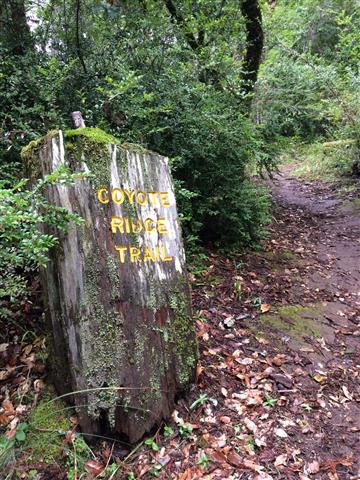 Start of the bonus route back to the cars (this is an example of the inferior Portola State Park signage)
Milestones:
Christina's 60th leaf
Ellen's 10th leaf
Jim's 80th leaf
Sarbinder's 120th leaf
Vicki's 50th leaf







Pages maintained by Steve Walstra, Peter Saviz, and Russell Gee.
©2022 Intrepid Northern California Hikers