1229. Mt. El Sombroso (09/05/20)

Hikers (26): Arlene, Baltazar, Brad, Chinyet, Christina, David, Edita, Ellen, George, Giulia, Hong, Karl, Kathryn, Kendra, Kevin, Le D, Mikael, Milon, Nagendra, Peter, Peter E, Qi, Rudi, Sandy F, Sophie, Yenya
Distance: 12 miles
Rating: 3 difficulty, 8 beauty
Park info: Sierra Azul Open Space Preserve near Los Gatos

Write-up by Peter -- Pictures by Milon and Qi
Fires to the left of us, fires to the right ... there were not too many places to hike in the Bay Area the last couple of weeks. Sierra Azul had been spared, and the air was relatively good, so we did an extended loop, going up the usual Priest Rock Trail, then along the top of the ridge to Mt. El Sombroso (Mt. Um was so close, we could almost touch it), and then back down via Limekiln.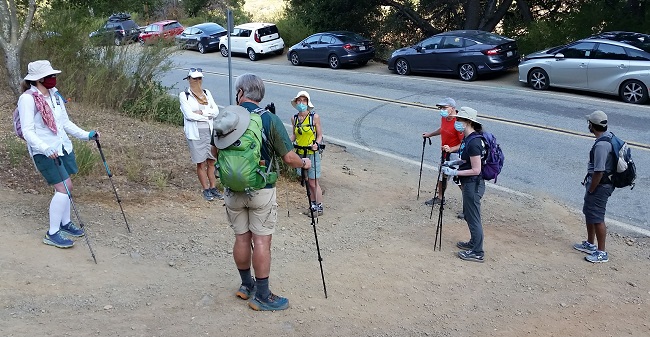 COVID, fires ... it's like they don't want us to hike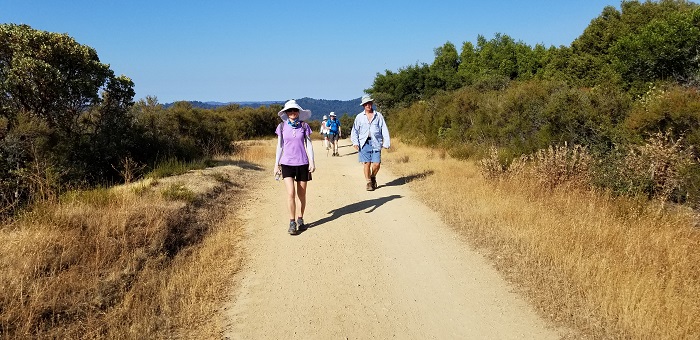 Starting to feel the heat as we're getting closer to the top
Temps were forecast to be in the high 90s, so the goal was to get back down before the afternoon heat wave and then hit the Happy Hound. Mission accomplished!
Milestones:
George's 480th leaf
Yenya's 30th leaf







Pages maintained by Steve Walstra, Peter Saviz, and Russell Gee.
©2022 Intrepid Northern California Hikers