780. Mt. Ellen (06/04/11)

Hikers (12): David, Diane, George, Iris, John, Linda L, Paul, Robert, Ross, Shuli, Sophie, Steve
Distance: 24 miles
Rating: 4 difficulty, 9 beauty
Park info: Memorial Park near La Honda

Steve owes a writeup! -- Pictures by George
People have a tendency to get lost in Pescadero Creek, and this time was no different. We had people overshoot Butano Ridge for a couple bonus miles, another group obliviously cut 1.9 miles off the Pomponio Trail Loop, and just about everyone doing something extra in the vicinity of Jones Gulch Trail. My lucky group went the farthest off track, racking up 28.4 miles/6k elevation by summiting an unnamed (but marked on map) peak before entering a YMCA camp followed by 3 paved miles to reach the far end of Sam McDonald. Still love these parks!
Many less-than-intrepid hikers dropped when seeing the forecast of 100% rain. As it turned out, we got a bit of rain for the first two hours, followed by a nice cloudy hike with occasional sun. The creek was running strong. I liked it so much, I crossed it once more than necessary. . .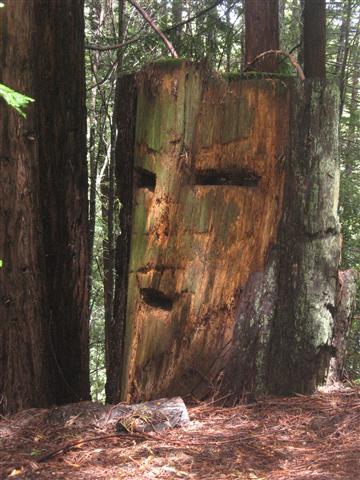 Mr. Stump says "Oh, I have a splitting headache."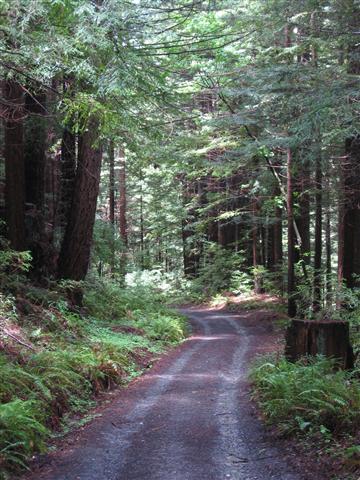 Shady Old Haul Road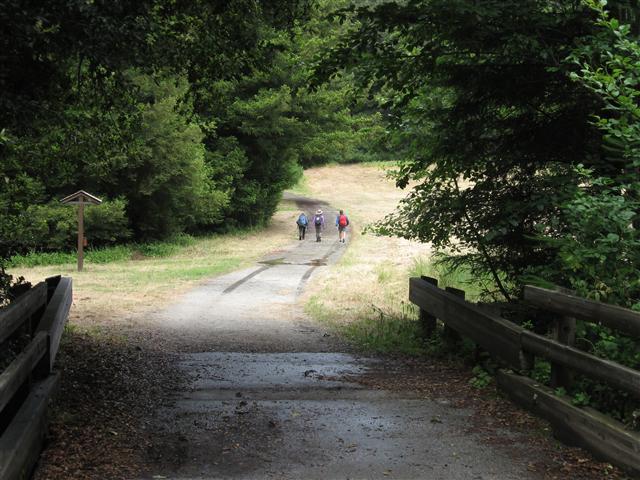 Crossing back into Pecadero from Memorial Park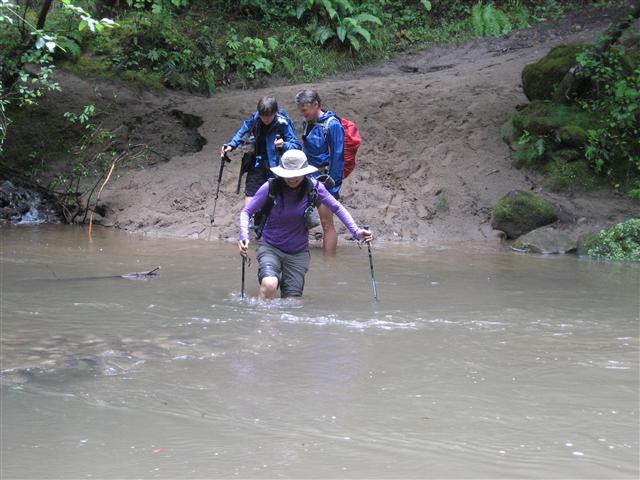 Crossing the mighty Pescadero Creek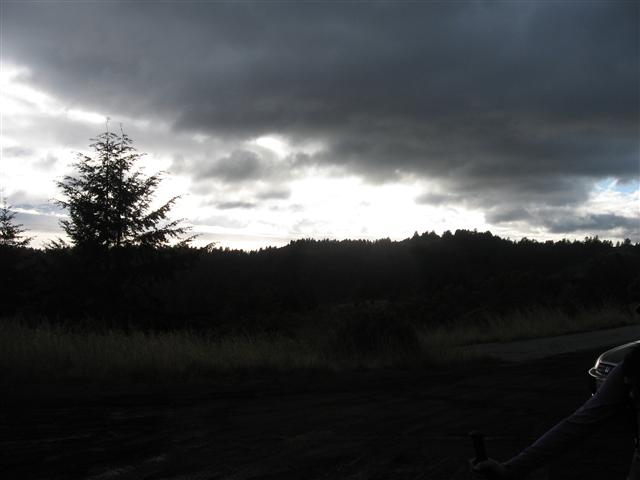 Getting dark, but not everyone is back. . .
The hike had some drama at the end, as the sun set before John and David returned. Since there was nothing we could really do from the parking area (where we didn't have cell service), we headed up the hill. . .where we didn't get any messages. So we headed home and waited for "word", which we got--everyone survived. INCHers are rugged!
Milestones:
David's 270th leaf
Robert's 60th leaf
Shuli's 40th leaf







Pages maintained by Steve Walstra, Peter Saviz, and Russell Gee.
©2022 Intrepid Northern California Hikers