825. Mt. Sizer Loop (04/07/12)

Hikers (38): Alan, Arlene, Bill R, Chen, Chinyet, Chris P, Colby, David, David A, George, Giulia, Holly P, Jeff, Karl, Kathryn, Keung, Kevin, Kirk, Le D, Linda L, Majda, Mike, Milon, Moe, Paul, Peter, Peter E, Ralph, Ross, Russell, Sarah, Shuli, Sophie, Steve, Susan, Trish, Wendy, Yipeng
Distance: 16 miles
Rating: 4 difficulty, 8 beauty
Park info: Henry Coe State Park east of Morgan Hill

Write-up by Peter and Alan W -- Pictures by Karl (Curly), Keung (Larry), Moe, and George
OK, I cheated. I didn't really do a write-up, but Alan sent me a link to a write-up of an almost identical trail so he gets credit for it (check out the comment at the end -- I'm guessing Rage has read some of our write-ups, so turnabout is fair play). The main difference was that our route came up Middle Ridge on the way back from Poverty Flat, giving us a couple of extra miles and 500-600 feet more elevation gain, just to make it interesting. Enjoy!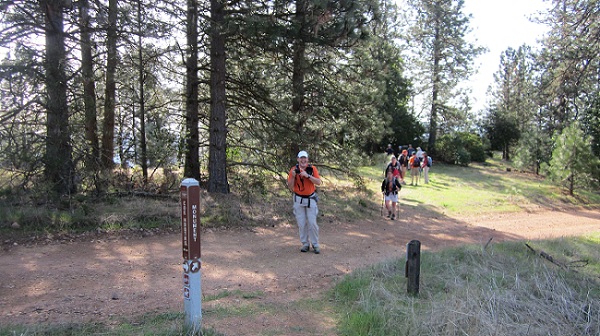 Big Henry told George that he was gonna our kick ass today!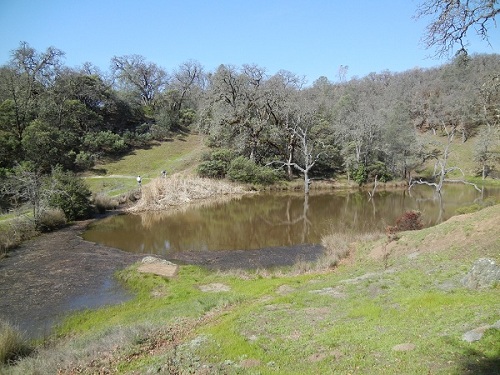 Frog Lake -- my old nemesis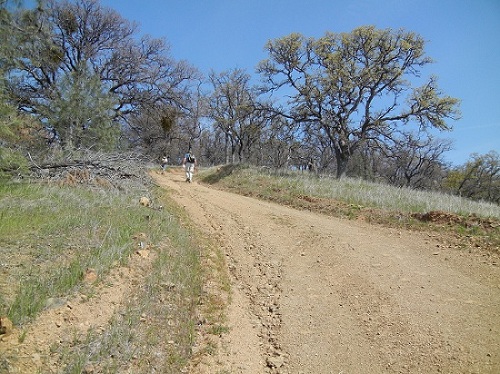 The annual torture test up the Shortcut Trail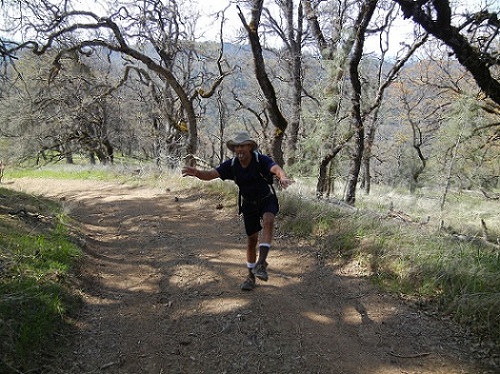 It was so easy for Kirk, he did it twice (really!) -- 31:52 the first time and 31:10 the second!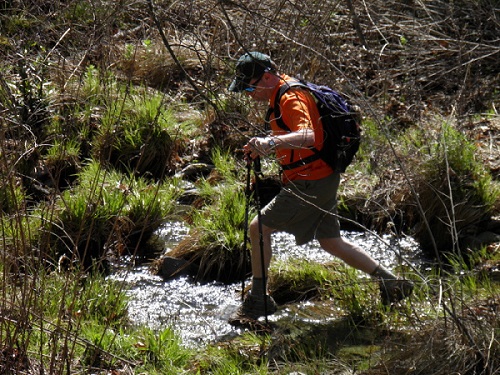 Meanwhile, I was still trying to cross the creek ...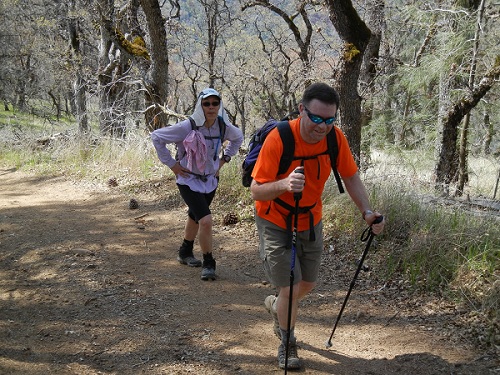 ... but I finally made it up to The Bench with a little help from Linda (I beat my age by 10 minutes)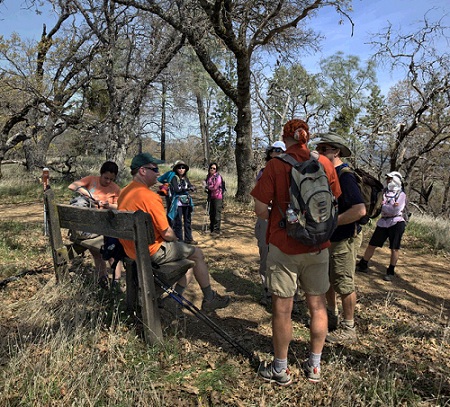 Milling about at The Bench (panorama shot from the 2007 Coe Fire web site)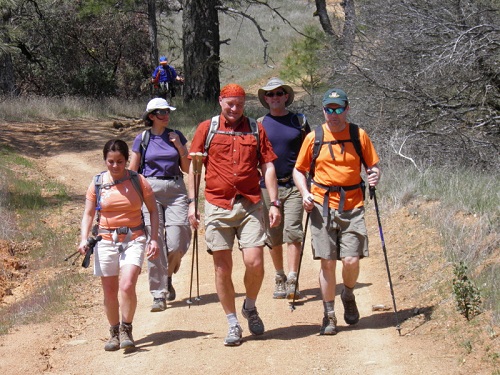 All smiles walking along the top of the ridge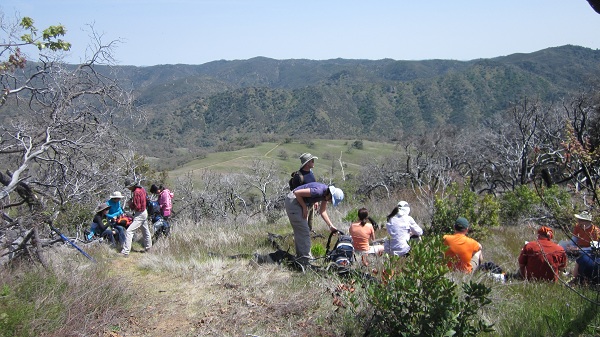 News Flash: INCH actually stops to eat lunch and enjoy the view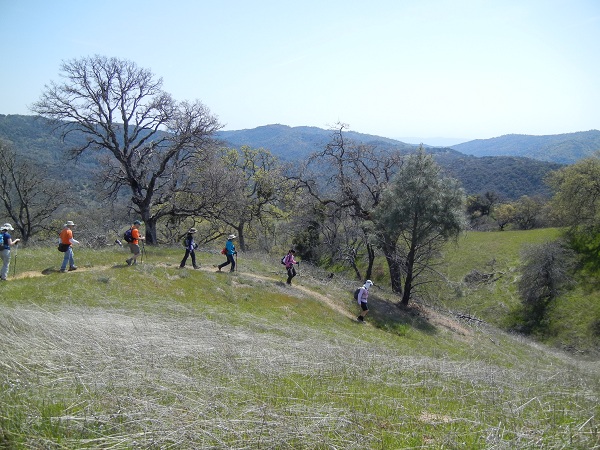 Linda led the charge down the Jackass Trail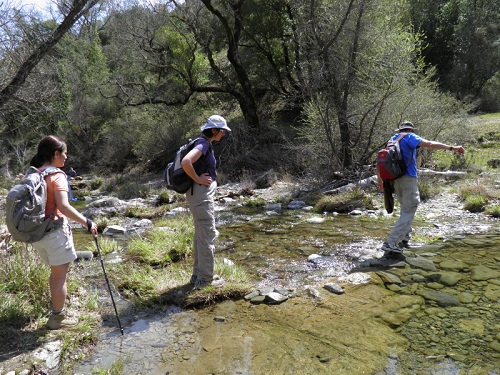 The right way to cross the creek at Poverty Flat (there's also a wrong way)
Scouting out future lunch spots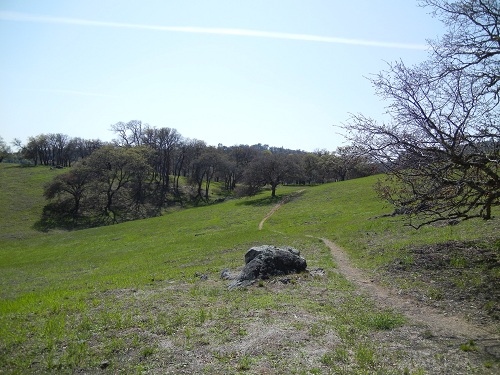 The top of the Middle Ridge never looked so beautiful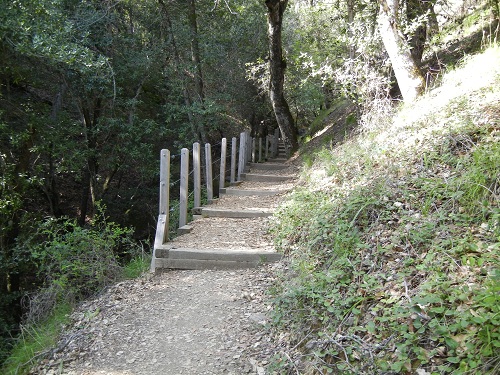 When you see the blue ropes ...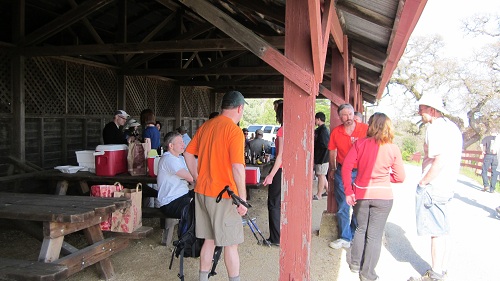 ... you know party time is coming soon!!!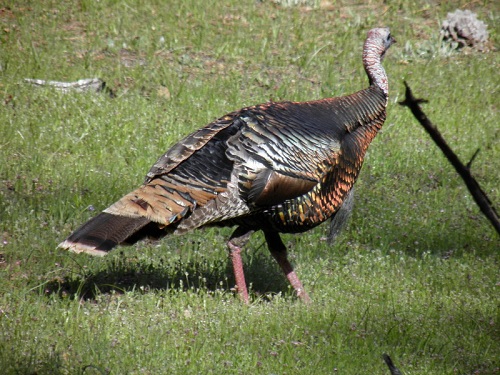 INCH leaders are a bunch of turkeys? ...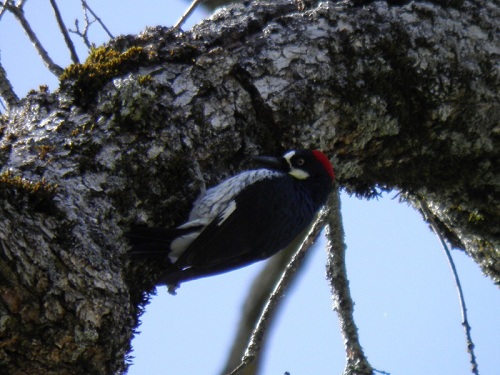 Peckerheads? ...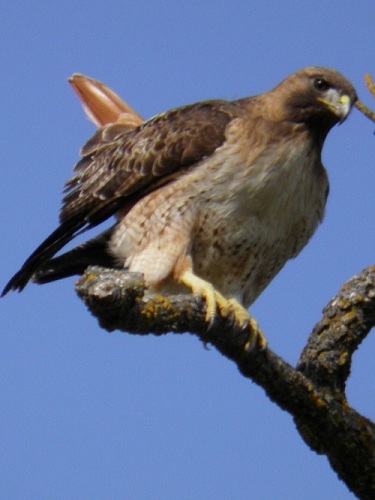 Noble birds!
Milestones:
Alan's 40th leaf
Chris P's 1st leaf
Colby's 1st leaf
Majda's 1st leaf
Steve's 660th leaf
Yipeng's 40th leaf







Pages maintained by Steve Walstra, Peter Saviz, and Russell Gee.
©2022 Intrepid Northern California Hikers