837. Rose Peak (06/30/12)

Hikers (20): Angelika, Chen, David, Gloria, Hailong, Harvey, Helen, Keung, Kirk, Le D, Mike, Peter, Robert, Russell, Sabine, Sarah, Shuli, Steve, Vi, Yipeng
Distance: 19 miles
Rating: 4 difficulty, 8 beauty
Park info: Ohlone Regional Wilderness near Sunol

Write-up by Peter and Robert -- Pictures by Keung
Last week we went to Rose Peak from Del Valle, this week we went there from Sunol. Vigorous post-hike debate ensued about which hike was tougher. Elevation-wise, last week was harder, but the weather was warmer this week and there much less shade, so I'll call it a tie. Two good level 4+ hikes in a row. I'm running out of ways to get to Rose Peak, so I'll have to come up with something different next time.
Robert asked who was going to do the write-up, so he gets tagged to do the honors ... also Honorable Mention to Thomas for guarding my beer at Sunol.
1, 2, 3, ...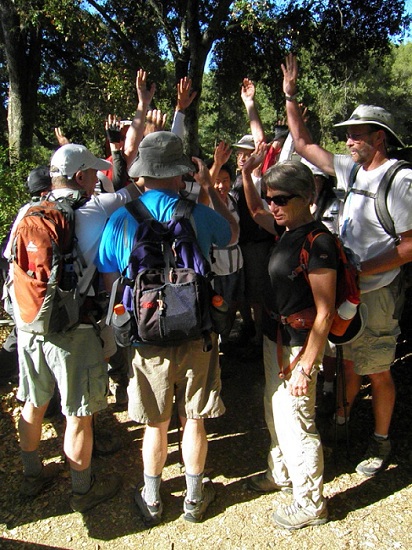 ... INCH!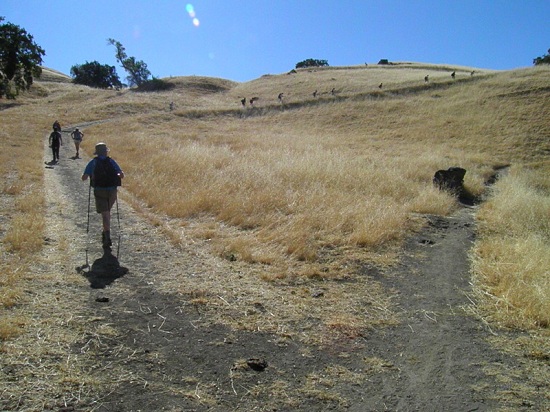 First hill of the day, and it was already feeling warm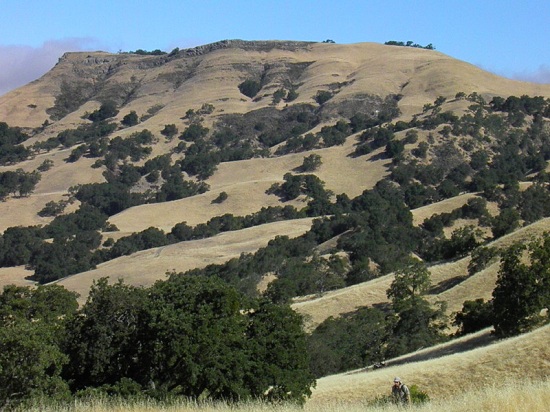 Looking across at Flag Hill as we headed up Cerro Este
(named after Steve, who's in the bottom of the photo)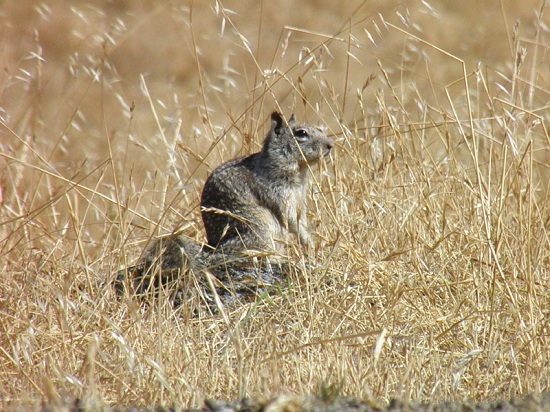 George's Fuzzy Mosquito friend was there to greet us ...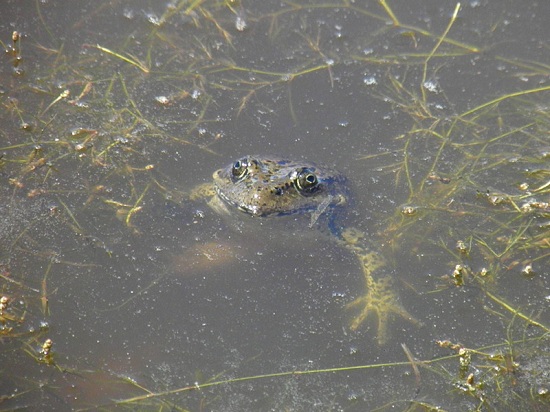 ... as was George himself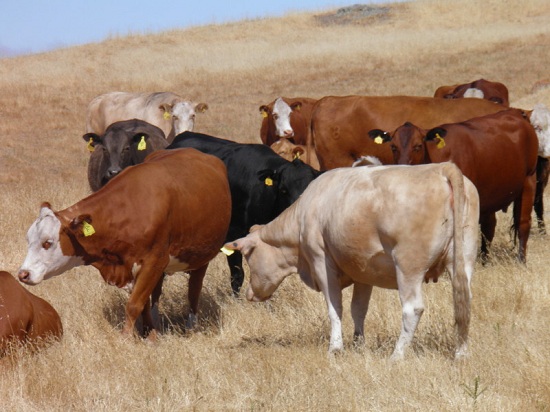 Tag, you're it!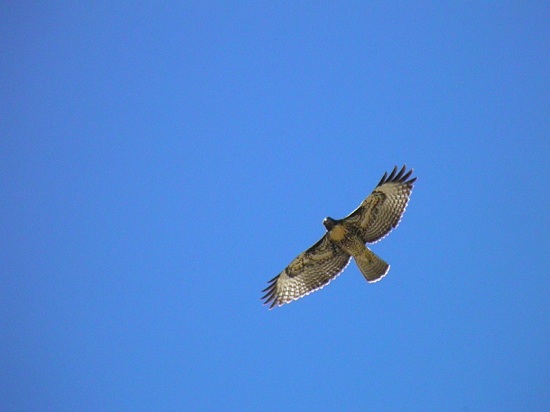 Looking for tasty INCHers to eat
(we had beautiful bright blue skies all day)

Nice panorama shot from Rose Peak, from where you can see ...
... Mount Diablo ...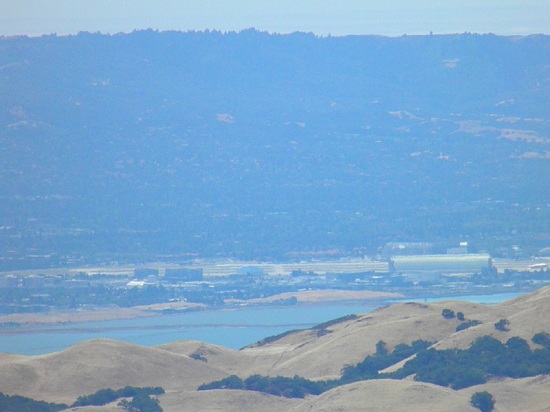 ... Moffet Field ...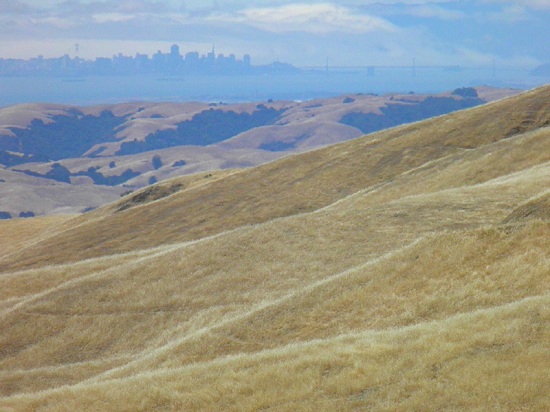 ... San Francisco ...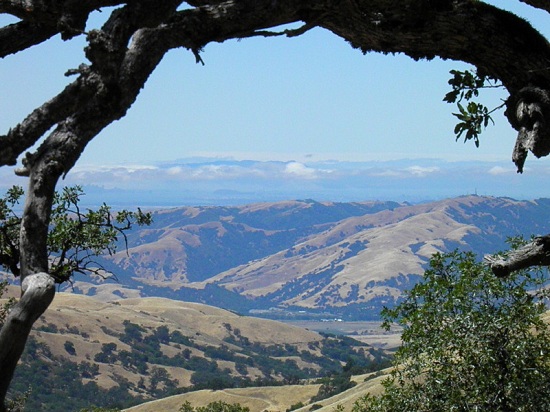 ... The Sierras ...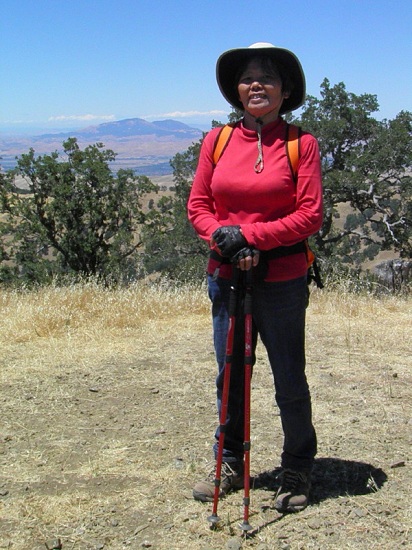 ... and Chen!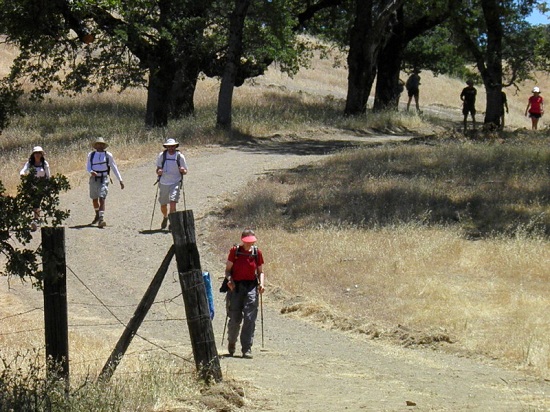 Heading back for beer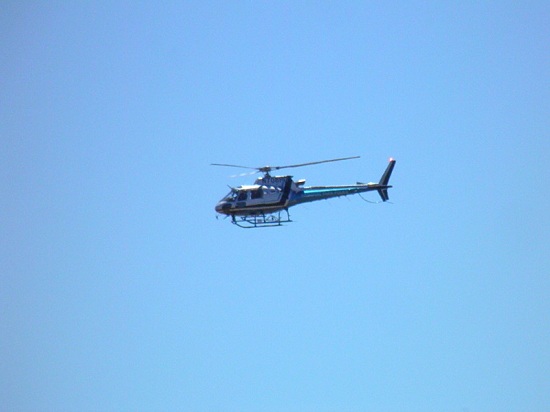 The Authorities heard INCH was on the trail today
Milestones:
Steve's 670th leaf
Vi's 1st leaf







Pages maintained by Steve Walstra, Peter Saviz, and Russell Gee.
©2022 Intrepid Northern California Hikers