863. Ridgeline Trail (01/05/13)

Hikers (26): Alan, Brendan D, Christophe, Giulia, Hailong, Hima, Iris, Janice, Jiwei, Karl, Kirk H, Mike, Monika, Nick, Peter, Peter C, Ross, Russ, Sarah, Shuli, Sophie, Stacy, Steve, Suetfei, Theresa, Yoshiko
Distance: 19 miles
Rating: 4 difficulty, 8 beauty
Park info: Pleasanton Ridge Regional Park west of Pleasanton

Russ owes a writeup! -- Pictures by Karl
Congrats to Stacy on getting her first forest!
Congratulations Stacy, lookin' great on your 100th INCH hike!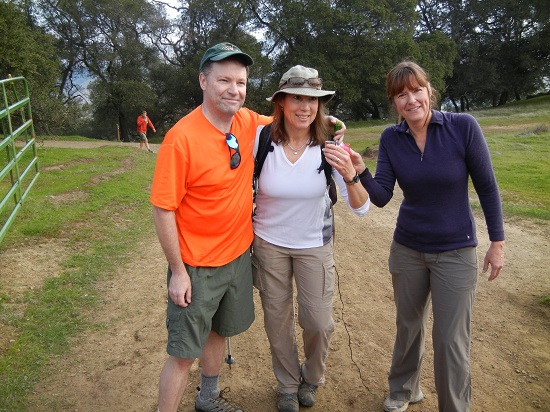 Thanks Chief, for bringing a most excellent tequila to celebrate!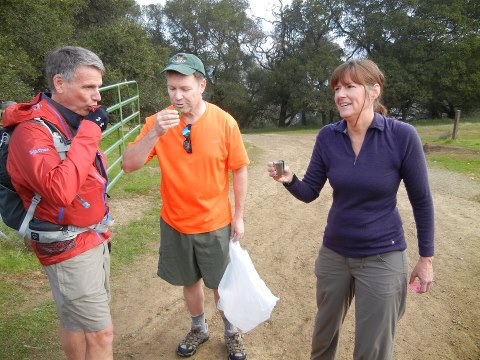 Stacy needed a double shot of tequila (one in each hand)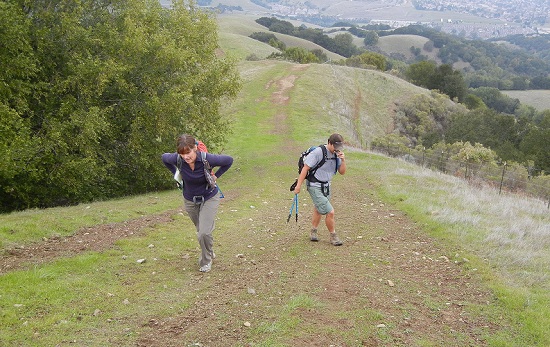 Is The Man taking a shot while he walks? That would explain why he's going sideways.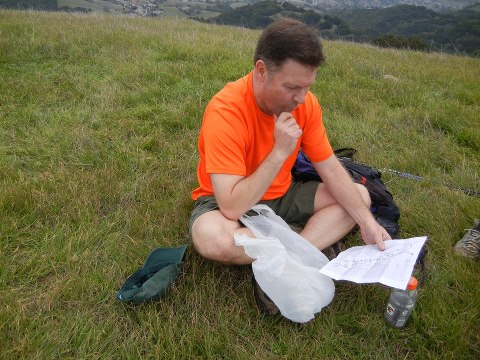 Reading a trail map after a half dozen shots of tequila is a major challenge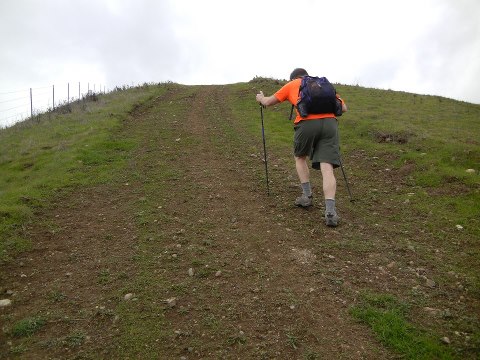 "Come on Karl, this hill isn't THAT bad. Your problem is you didn't have any tequila!"
Milestones:
Hima's 230th leaf
Iris's 70th leaf
Jiwei's 1st leaf
Karl's 130th leaf
Stacy's 1st forest







Pages maintained by Steve Walstra, Peter Saviz, and Russell Gee.
©2022 Intrepid Northern California Hikers