864. Coit Lake (01/12/13)

Hikers (20): Chinyet, David, George, Giulia, Hailong, Helen, Hima, Jeff, Kathryn, Laura M, Peter, Peter E, Robin, Ross, Russ, Sabine, Sarah, Sophie, Steve, Suzie
Distance: 19 miles
Rating: 4 difficulty, 8 beauty
Park info: Henry Coe State Park east of Morgan Hill

Peter owes a writeup!
26 degrees at the outset, but it didn't feel too bad.
Uncle George -- congratulations on your 300th leaf, you crazy old bastard!
And that's all I have to say about that.
---
From Steve:
In celebration of my 69 x 10 hike, I visited Pacheco Falls.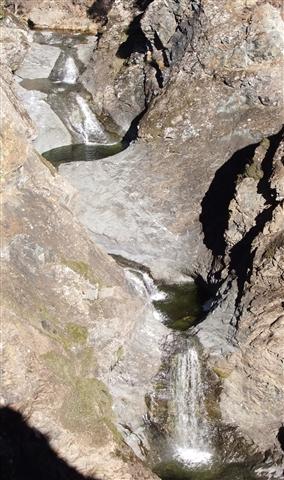 Upper Pacheco Falls
Bobcat
Milestones:
George's 3rd forest
Helen's 140th leaf
Sabine's 180th leaf
Steve's 690th leaf







Pages maintained by Steve Walstra, Peter Saviz, and Russell Gee.
©2022 Intrepid Northern California Hikers