882. Big Basin Loop (05/25/13)

Hikers (31): Alan, Arlene, Brad, Carissa, Chester, Christina, Clive, Dan, David, George, Hima, Iris, Jackie, Jane, Jeff, Kathryn, Kevin, Monika, Nick, Peter, Peter E, Ramesh, Rufina, Russ, Sabine, Sarah, Selena, Shuli, Sophie, Steve, Vicki
Distance: 15 miles
Rating: 3 difficulty, 9 beauty
Park info: Big Basin State Park in the Santa Cruz Mountains

Write-up by Peter -- Pictures by Clive, Julia H, and Ramesh
The goal was to do a 17 mile hike around Big Basin in honor of INCH's 17th anniversary.
The hiking bible listed the distance from HQ to Berry Creek Falls as 5.5 miles, so based on that, I guesstimated a 17-mile clockwise loop that would take us up to the northern part of the Basin, which I had never visited before.
Well, just as we were heading out from HQ, I saw a sign listing the distance to Berry Creek Falls as 3.9 miles, not 5.5, so I knew that there was no way the loop would be 17 miles. But not to worry, as we added some distance by taking a few wrong turns along the way (thanks Sophie).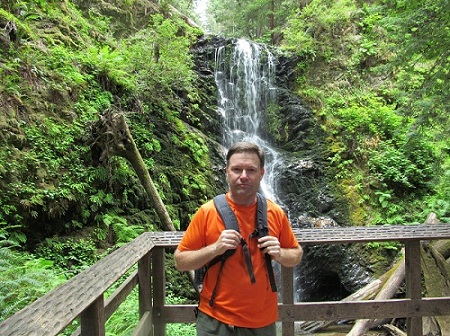 Looks like I'm taking a shower at the falls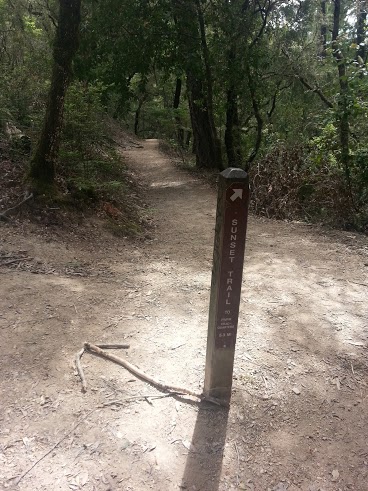 Which way to go?
Those who did the planned trail did somewhere between 12-13 miles, the majority of us did about 15 miles, and some people (Alan, Nick, Sabine, Shuli) tacked on some extra miles just for fun. I think Sabine topped the charts at 19.4 miles on the day.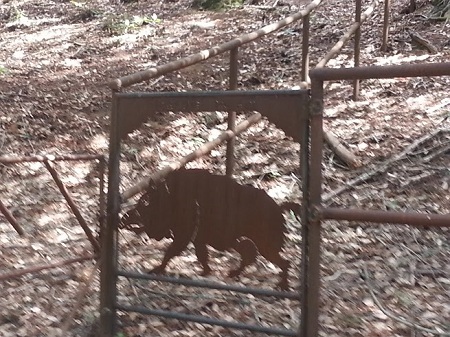 In the woods, you can find some nice artwork ...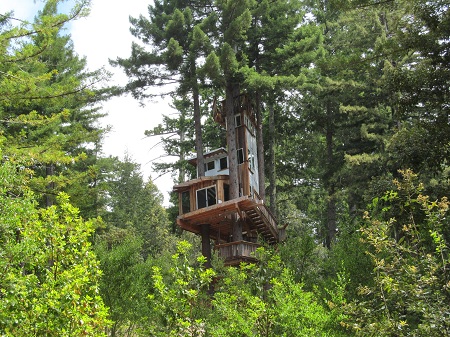 ... and a treehouse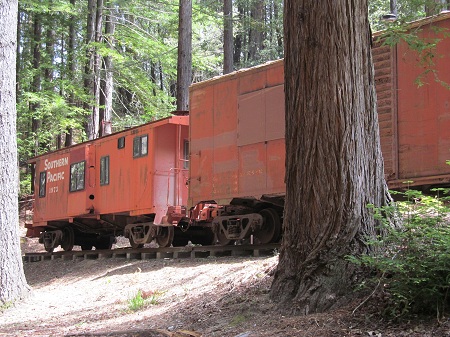 ... and a train!
But the most impressive performance of the day was turned in by The Man, who ate nonstop for 4 hours at the post-hike party. Honorable mention to Mary O (newbie), who missed the start of the hike but did some sort of loop involving a stop at Berry Creek Falls, and to Janice, Paddy, Wennie, Scott, and the twins who showed up for the party.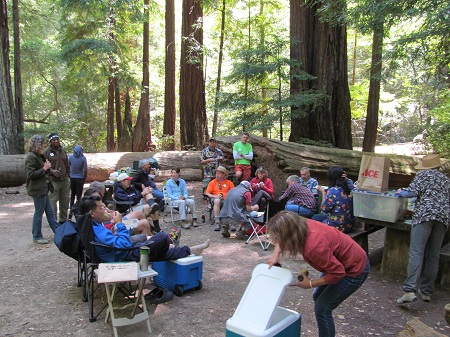 Party time!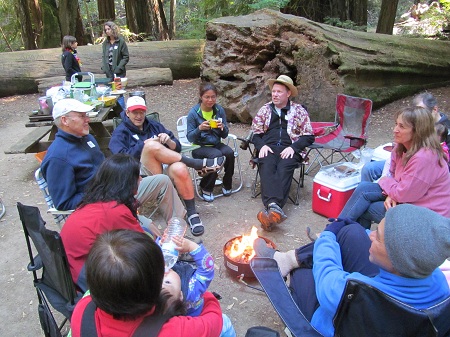 Thanks to Paddy for setting up the fire. We just needed some marshmallows.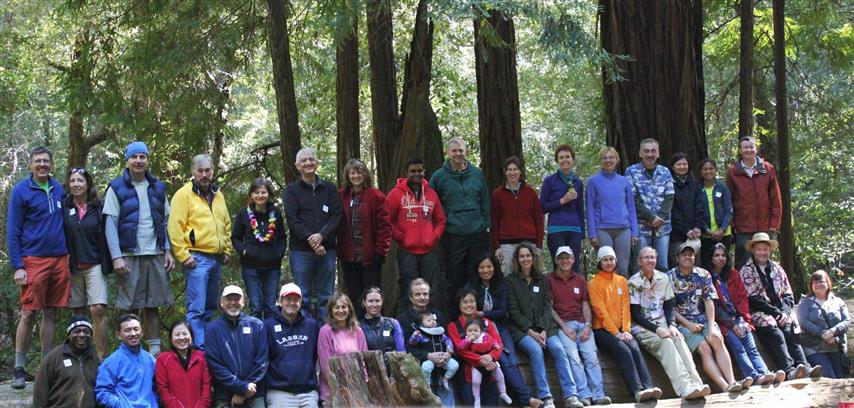 The annual photo on the big log. Say "Happy 17th!".
Milestones:
David's 350th leaf
Jackie's 20th leaf
Peter E's 50th leaf
Vicki's 1st leaf







Pages maintained by Steve Walstra, Peter Saviz, and Russell Gee.
©2022 Intrepid Northern California Hikers