917. Kelly Lake Loop (02/22/14)

Hikers (22): Angelika, Brad, Chinyet, Chris P, Clive, David, George, Giulia, Hailong, Jane, Karl, Kathryn, Kirk, Nick, Peter, Peter E, Robert, Sarah, Sarah Z, Sophie, Vicki, Yvon
Distance: 22 miles
Rating: 5 difficulty, 9 beauty
Park info: Henry Coe State Park east of Morgan Hill

Write-up by Peter -- Pictures by Karl and Giulia
A beautiful day at Henry Coe! For once, almost everyone took all the right trails, including the infamous turnoff from the Cross Canyon Trail to the Kelly Cabin Trail. Big Henry took it on easy on me -- my legs felt good for a change and I was able to keep up with the likes of Sophie, Yvon, and the two Sarahs, finishing in just over 7 hours. But Big Henry did take out his punishment on someone -- after the hike, Robert's only words to me before he drove off were, "I feel like crap!"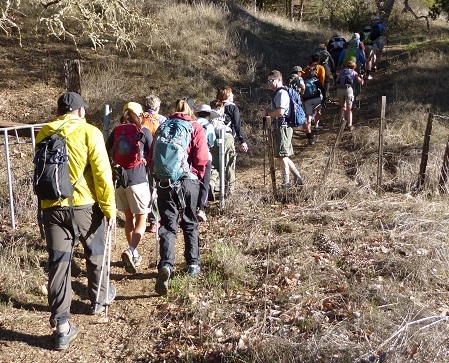 Making sure nobody bails out at the last minute ...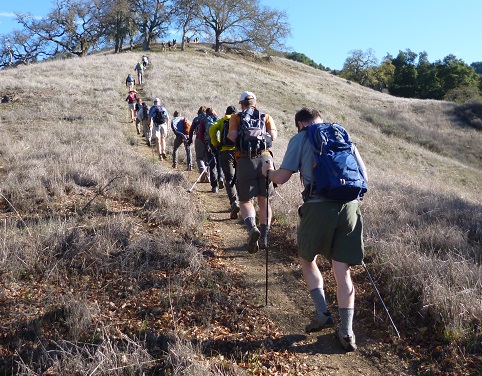 The punishment begins ...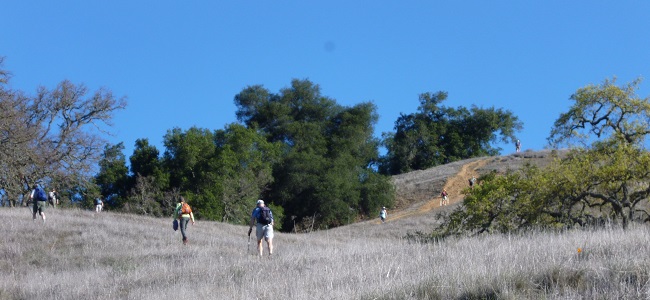 Starting to spread out as we go up the hill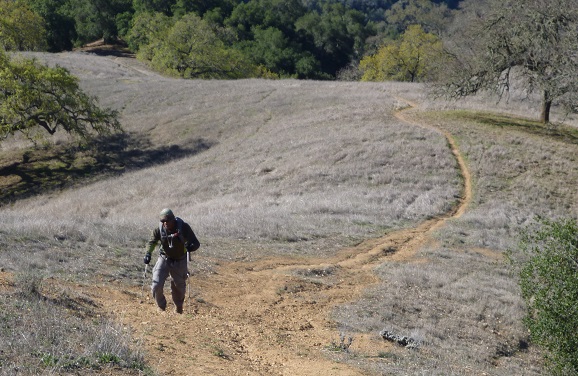 Clive's too cool to break a sweat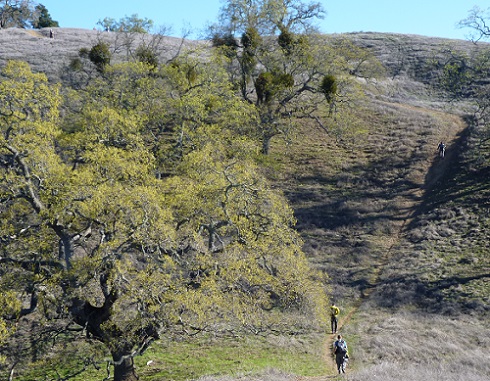 More uphill before Big Henry gives us a break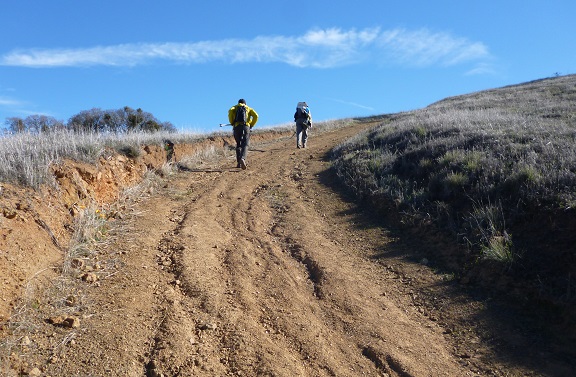 Almost at the top -- we can touch the sky!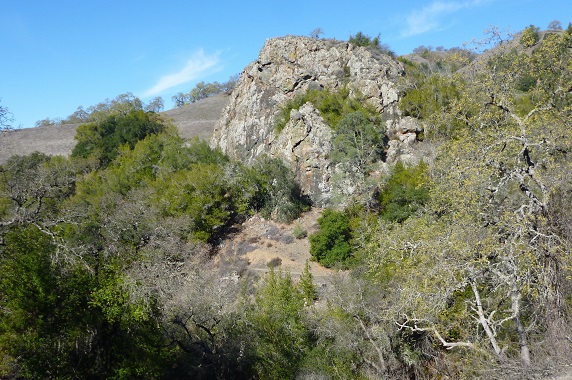 Lots of cool scenery around Grizzly Gulch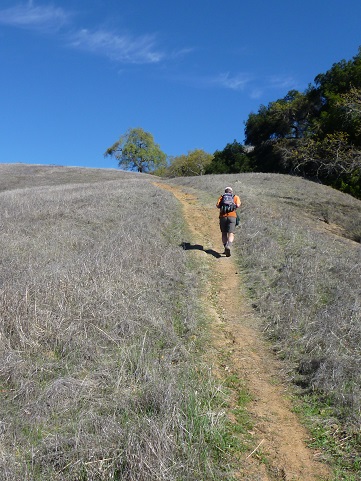 But you soon forget about that as soon as you hit Rock Tower Trail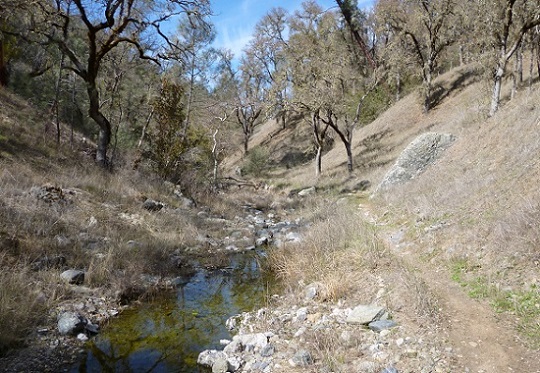 Small trickle of water in the creek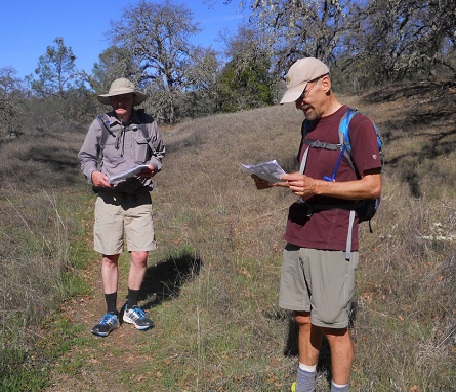 Are we lost yet?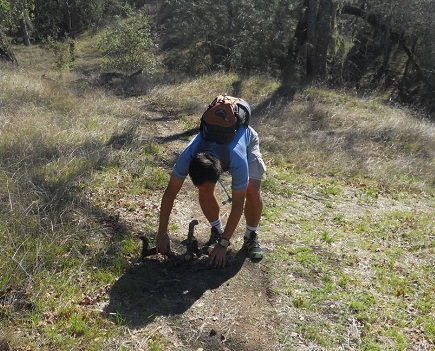 Good front-runners leave arrows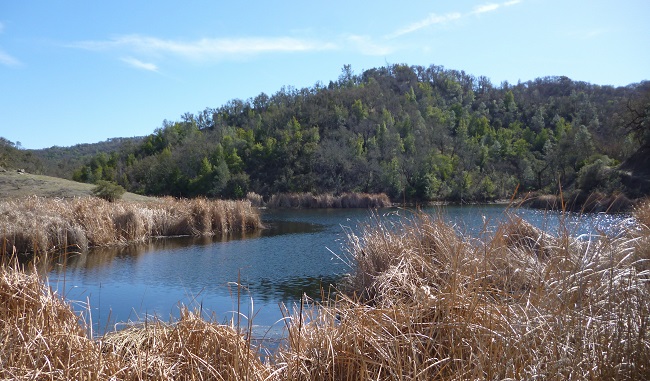 Beautiful Kelly Lake is worth the trip!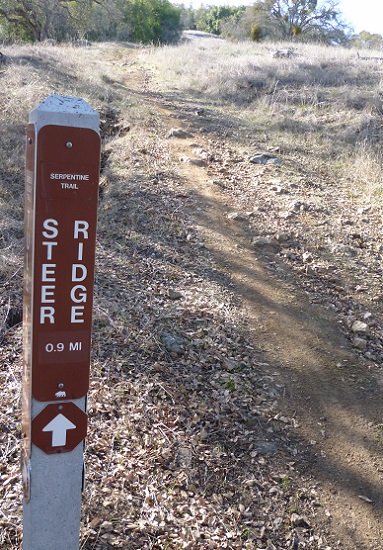 One last big uphill before Big Henry calls off the dogs ...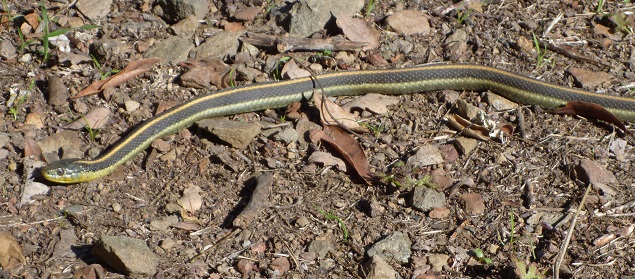 ... and other friends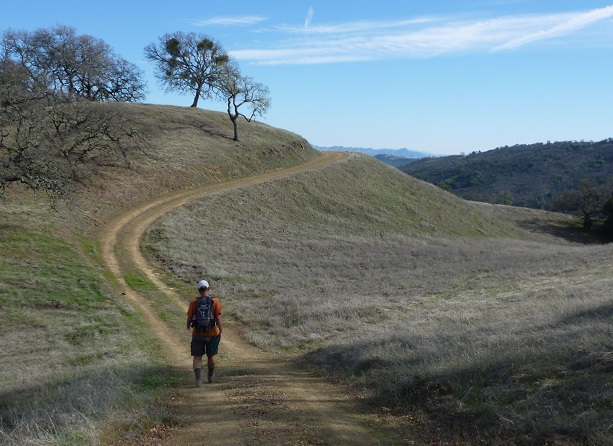 Back on top of Steer Ridge and getting ready to finally head down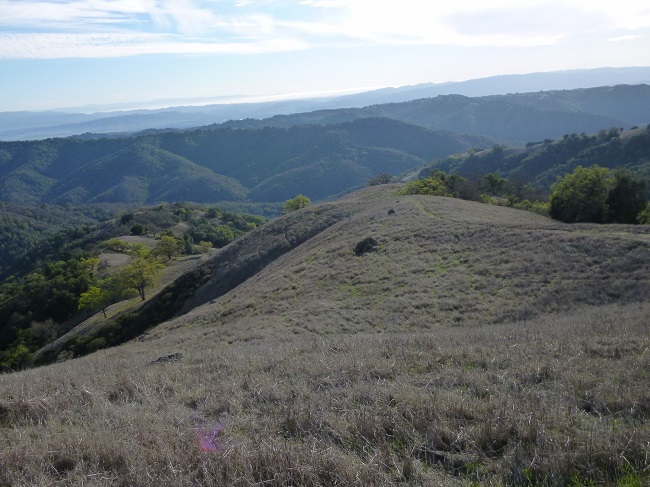 Nice end to a great hike!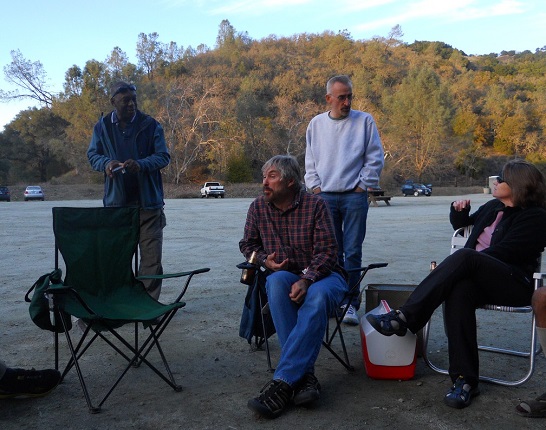 And now comes the reward!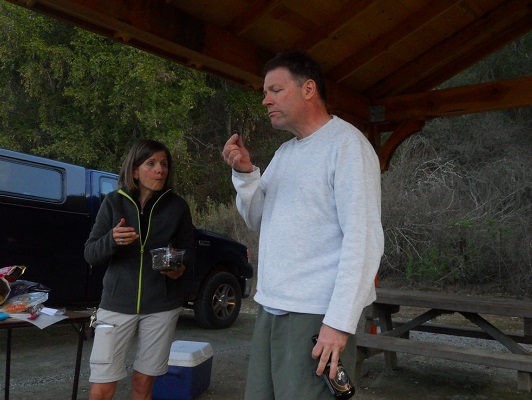 Everything tastes good after the hike!
Milestones:
Sarah Z's 1st leaf
Sophie's 130th leaf







Pages maintained by Steve Walstra, Peter Saviz, and Russell Gee.
©2022 Intrepid Northern California Hikers