918. Las Trampas Loop (03/01/14)

Hikers (21): Biz, Brad, Bruce, Carol, David, George, Gerry M, Giulia, Helen, Jackie, Janice, Karl, Kristine, Nick, Pat, Peter, Robert, Ross, Sophie, Steve, Wendy
Distance: 13 miles
Rating: 4 difficulty, 8 beauty
Park info: Las Trampas Regional Wilderness near San Ramon

Peter owes a writeup! -- Pictures by Karl, Giulia, and George
4600 feet of elevation over 13 miles, going up and down and up and down all day. I don't think there was more than 100 yards of flat trail in the entire park, so I had to bump it up to a Level 4.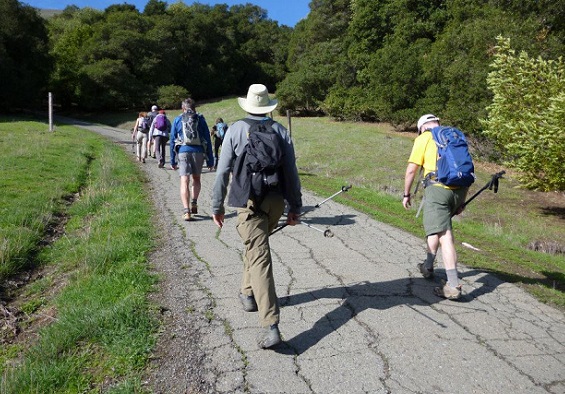 The punishment begins ...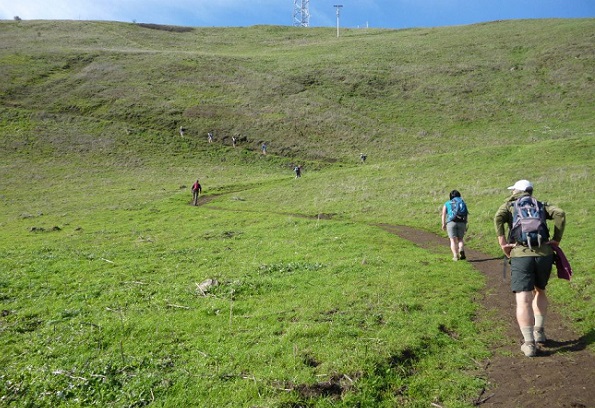 Group spreading out as we head up the Rocky Ridge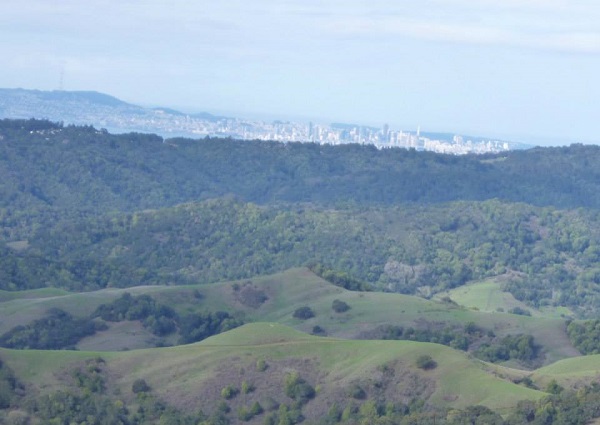 Nice view of San Francisco from the top of the ridge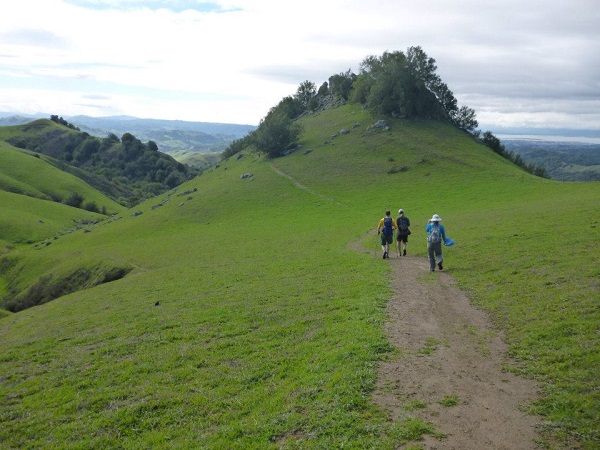 Enjoying nice green hills as we head down the Sycamore Trail to Devil's Hole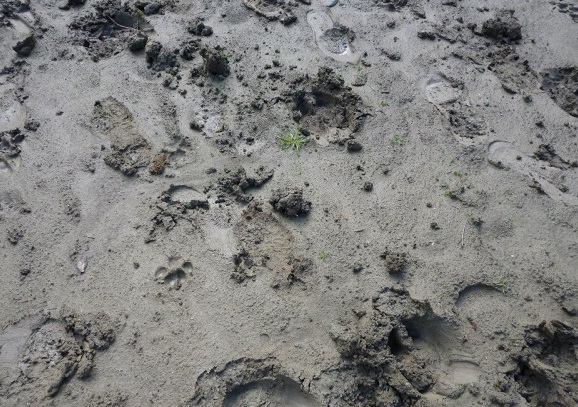 Shiggy!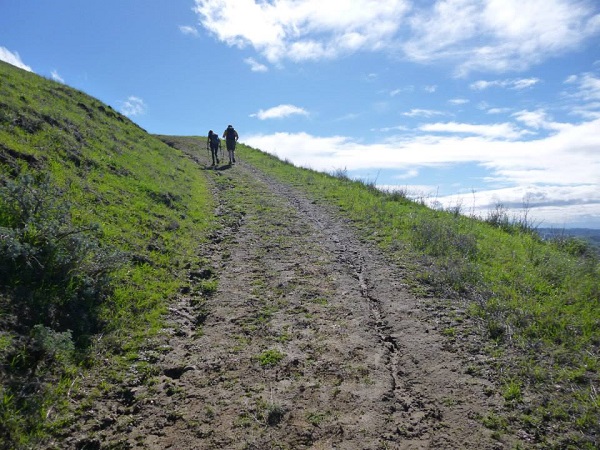 It's always nice and muddy coming up from The Hole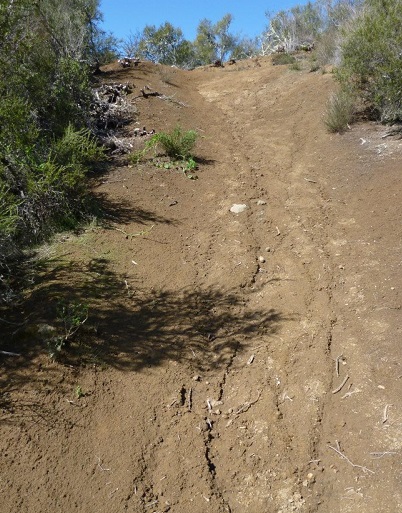 More mud, and more steep hills
Pretty views all around
Front-runners resting on the bench at Eagle Peak (whew!)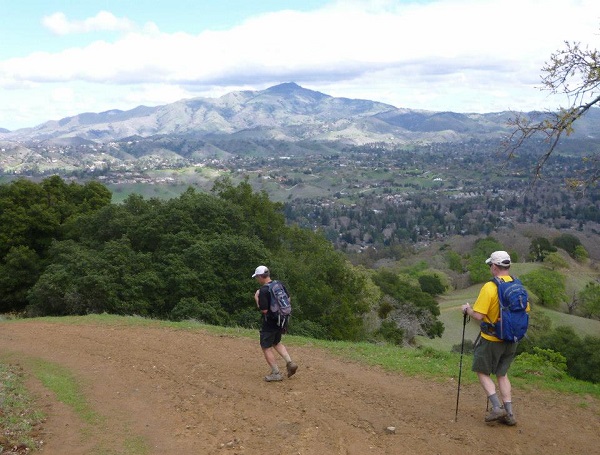 Heading back down the other side, with nice views of Diablo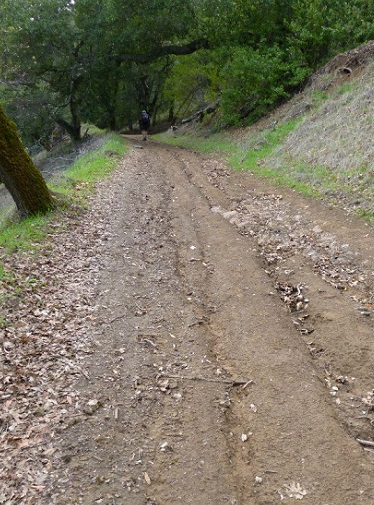 Dave feels the joy of the Amigo Trail
Injury Report: Honorable mention to Mike, Arlene, Kevin W, and Nagendra for doing parts of the hike. I got back to my car and found various injury reports (or as Karl calls them, "Surrender Notes") on my car. They get an "A", but no leaf, for a good effort!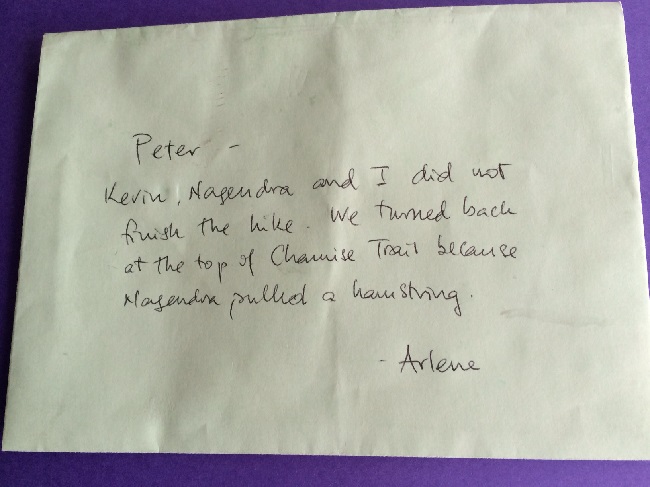 Las Trampas claims another victim ...
... and another! (I could use some of that "pain medication" myself)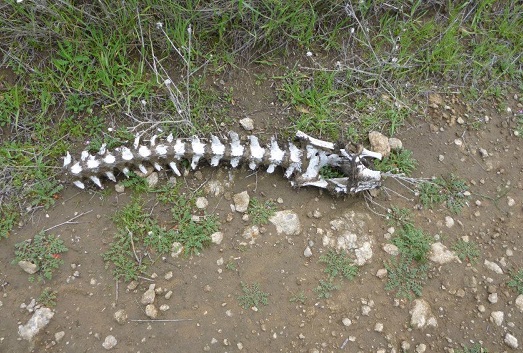 ... and another!!
Post-Hike Party: Luckily the rain held off, so we could sit down and discuss the important issues of the day while waiting for the late-comers to drag themselves in.
Resolving the national debt and peace in the Middle East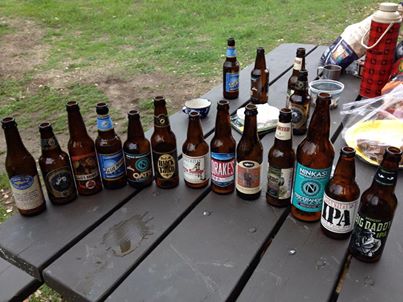 A good day's work!
Milestones:
Kristine's 1st leaf
Pat's 1st leaf







Pages maintained by Steve Walstra, Peter Saviz, and Russell Gee.
©2022 Intrepid Northern California Hikers