919. Bills Hill and Willson Peak (03/08/14)

Hikers (34): Aaron, Adam, Alan B, Angelika, Arlene, Biz, Brad, Chen, Chinyet, Chris P, Christina, Despina, Giulia, Helen, Hima, Jane, Jeff, Kathryn, Keung, Kristy, Le D, Nagendra, Nick, Paul, Peter E, Ross, Russ, Sarah, Shuli, Sophie, Stephanie W, Steve, Tiffany, Vicki
Distance: 15 miles
Rating: 3 difficulty, 8 beauty
Park info: Henry Coe State Park near Gilroy

Write-up by Steve -- Pictures by Keung and Eric L
Last year I picked this hike for my birthday thinking it would be rough, but was surprised to find the route to the summit was cleared (relative to our first visit). On the previous trip, we successfully navigated a route that made the route a loop instead of an out-and-back. This time we tried an alternate route which turned out even better. Henry Coe SP should mark the loop on the maps and it would get "maintained" by virtue of people hiking it. That's not to say the trail up to Bill's Hill is easy--it is quite steep. But the views and remoteness are enough to get people up to the summit.
A few people suggested we should have done Vasquez Peak along the way. . .maybe next time. There is something to be said for getting to the beer sooner. While the poison oak was cut back, I know at least one person pictured below (with an asymmetric pant leg) managed to get a touch of PO. But it was nothing like that first visit!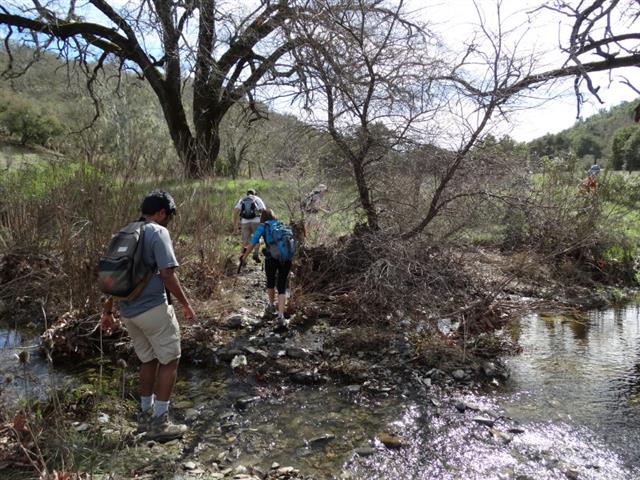 What drought?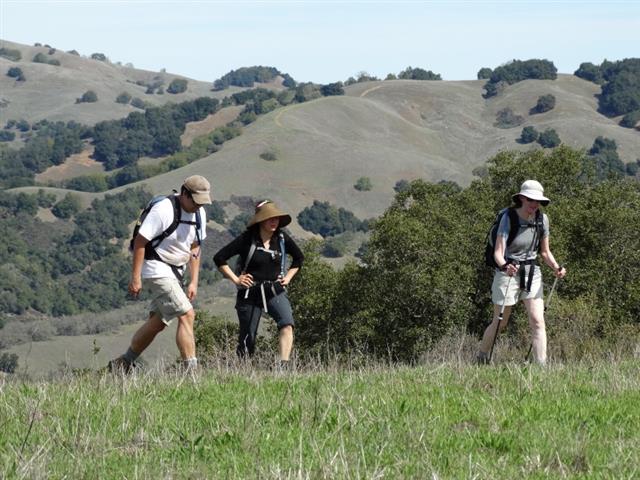 Not the last ones to Bill's Hill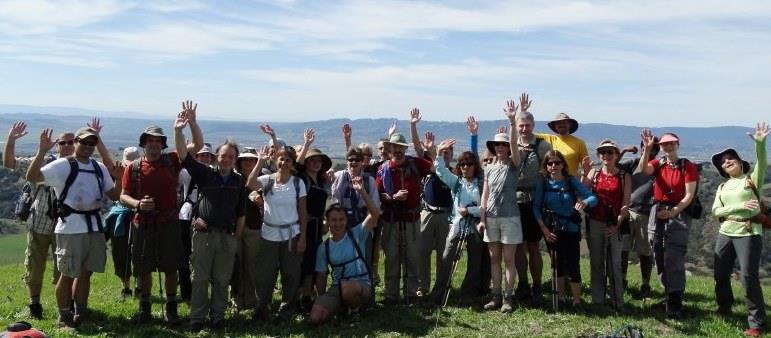 Most of the 34 hikers on the summit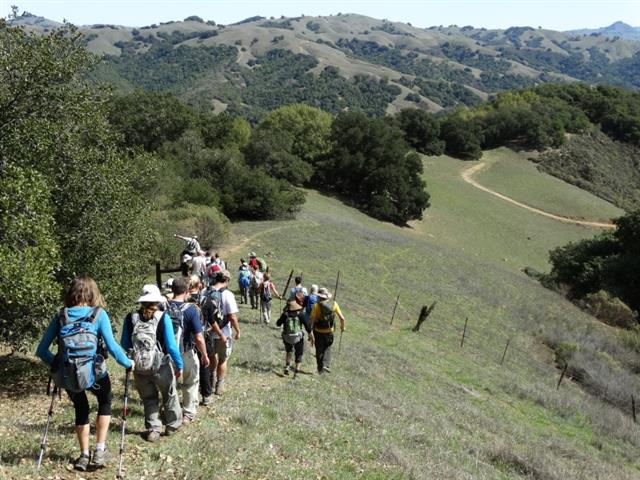 Making a loop out of Bill's Hill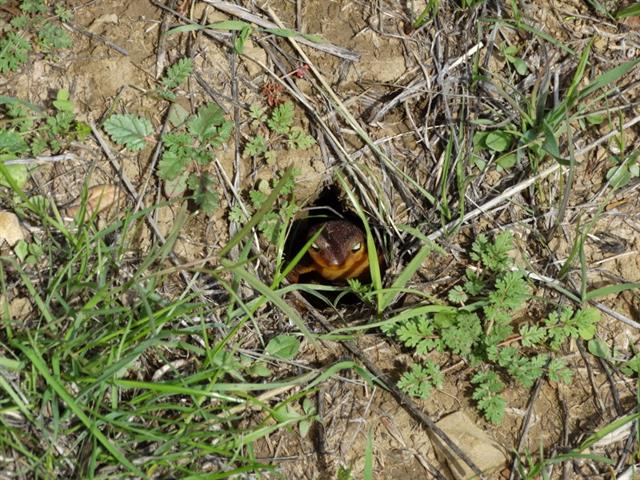 Newt hole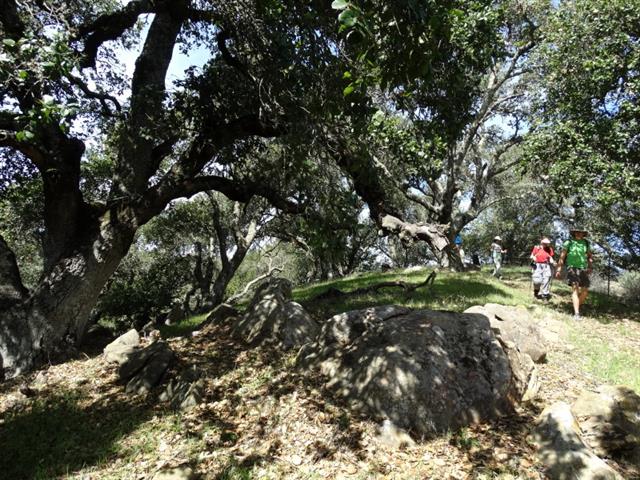 Shady trail along the unmarked ridge trail
Too many people on the hike!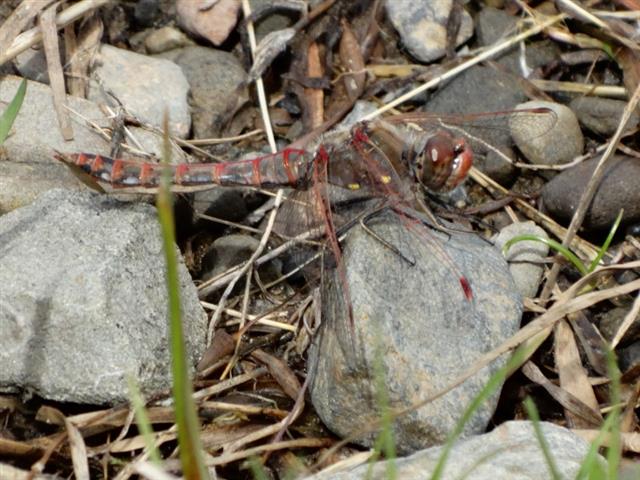 There is much to reward the observant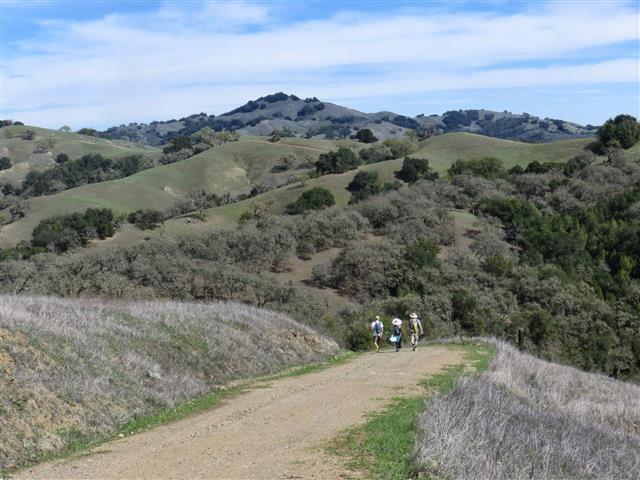 Heading down Wagon Trail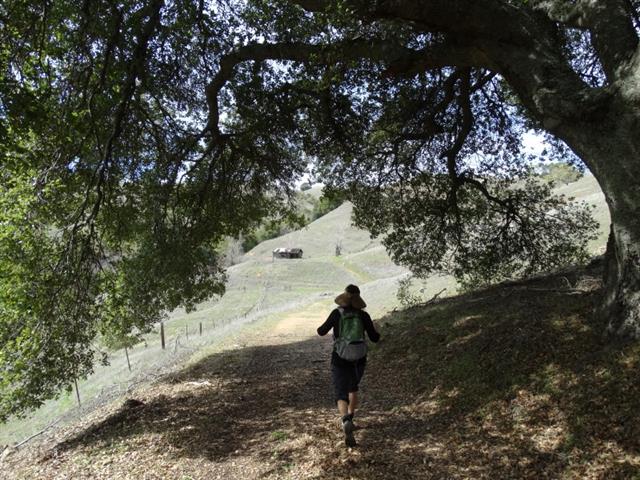 Coming in to Willson Camp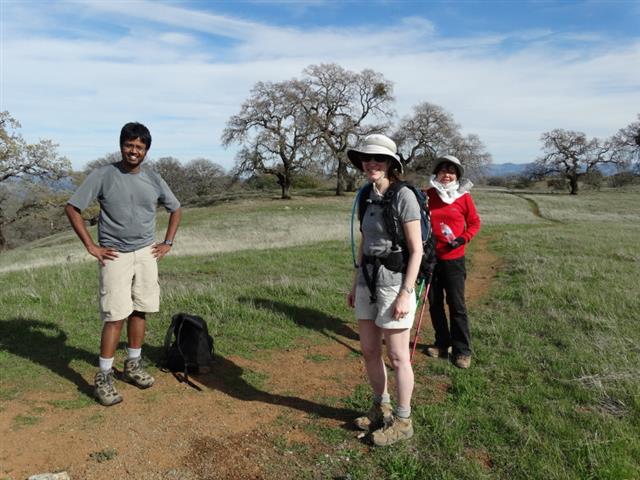 Nagendra, Arlene, and Chen take a break at Willson Peak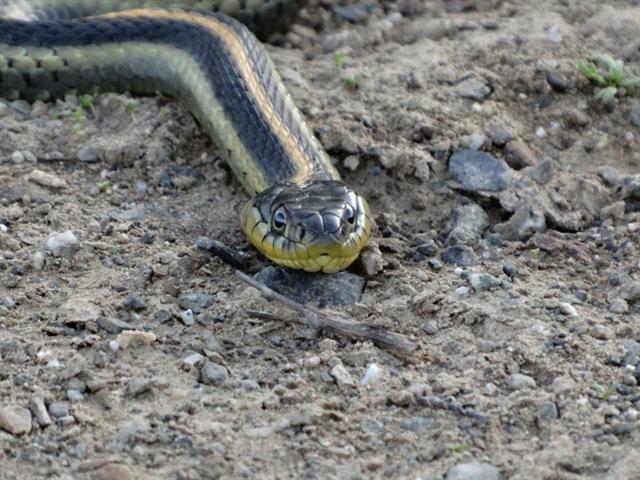 Danger at every corner. . .or not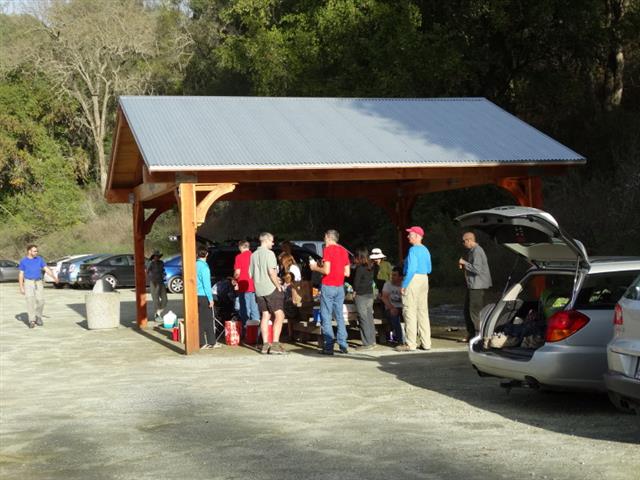 INCH takes over the new shelter at Hunting Hollow
Milestones:
Adam's 10th leaf
Angelika's 60th leaf
Jane's 60th leaf
Paul's 290th leaf
Stephanie W's 1st leaf







Pages maintained by Steve Walstra, Peter Saviz, and Russell Gee.
©2022 Intrepid Northern California Hikers