1046. Achistaca Trail (07/30/16)

Hikers (26): Alan, Arlene, Brad, Carissa, Carol, Chester, David, George, Hong, Jane, Jarda, Jeff, Jim, Kathryn, Kendra, Mihail, Peter E, Praveen, Qi, Ramesh, Robin, Russell, Sarbinder, Shuli, Steve, Yipeng
Distance: 11 miles
Rating: 2 difficulty, 6 beauty
Park info: Long Ridge Open Space Preserve in the Santa Cruz Mountains

Write-up by Steve -- Pictures by Steve
1-2-3 INCH!
What can I say about this hike? We've covered sections of it dozens of times. Plus it was supposed to be Russ's hike, but he couldn't make it at the last minute.
But, there was something new--I did a slight variant at the far end of the loop to visit an area I learned about from a geocache. It's referred to as "Eagle Rock". Despite not being on the Long Ridge OSP map, there are several signs out there and a very clear use trail (and many unclear use trails the farther you go).
Once at "ground zero", you can see it would be an excellent place to do some climbing, with a few fixed bolts visible near prominent overhangs. I found "the eagle" and came across an impressive tafoni area, which had a helpful sign saying "don't climb this".
Back at the Saratoga Gap parking area, we hung out waiting for the last people to roll in. Had my first hotdog from Mr. Mustard, the vendor who has been working that parking lot for many years.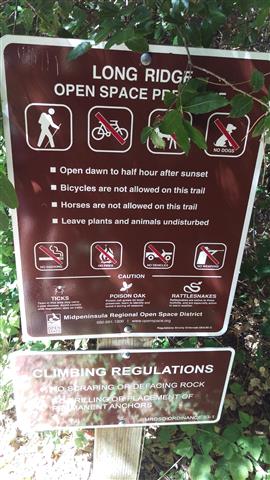 Not on the map, but several signs out there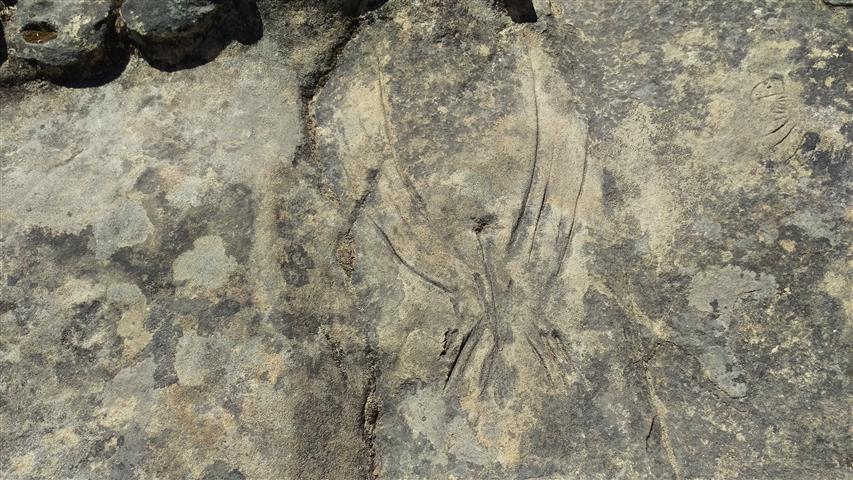 The Eagle of Eagle Rock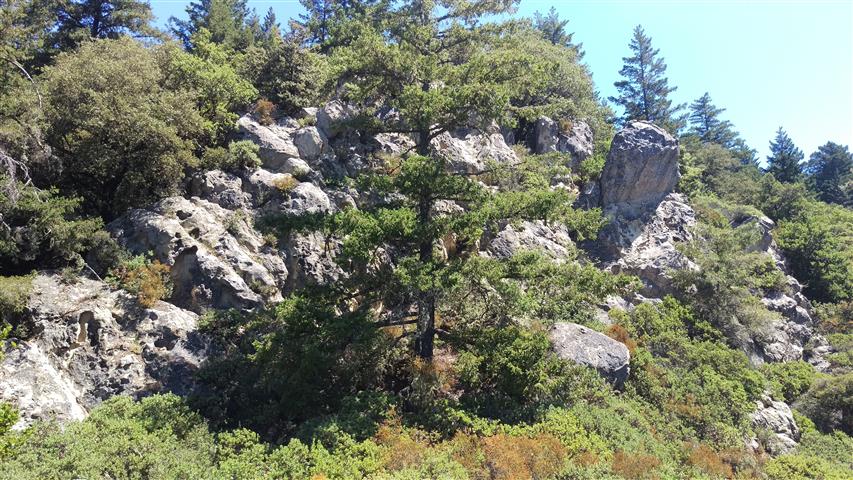 Rock climbing area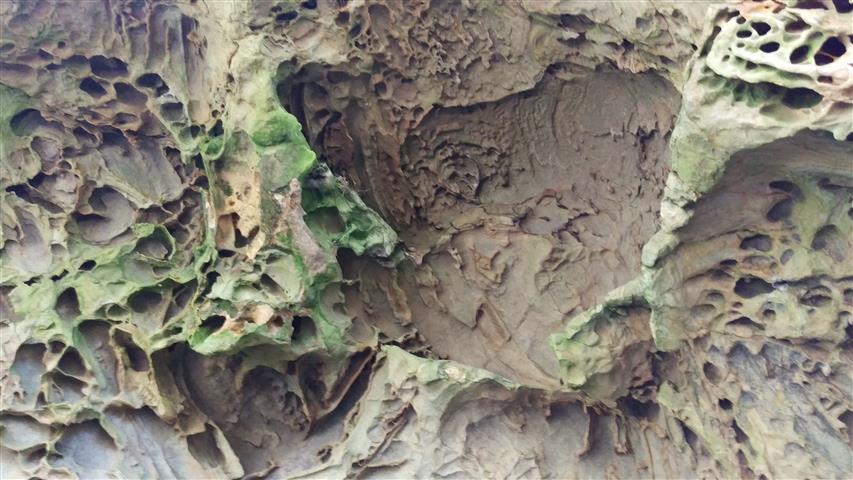 Tafoni






Pages maintained by Steve Walstra, Peter Saviz, and Russell Gee.
©2022 Intrepid Northern California Hikers