1081. Ramage and Las Trampas Peaks (04/29/17)

Hikers (28): Alan, Arlene, Chinyet, Christopher T, Dan, David, David A, Iris, Jane, Jeff, Jim, John, Karl, Kathryn, Megan P, Michele, Mihail, Milon, Nagendra, Peter, Peter E, Russell, Sarah, Sarbinder, Shuli, Sophie, Susan S, Theresa
Distance: 16 miles
Rating: 4 difficulty, 8 beauty
Park info: Las Trampas Regional Wilderness near Danville

Peter owes a writeup! -- Pictures by Iris and Karl
I took the hike too lightly and it kicked my butt! 16 miles, 5000+ feet, on a warm day. Thanks to the many similar trail names, lack of signage, rock/pseudo-rock confusion, and general bad directions, there was the usual fair share of people taking wrong trails, but it's all good.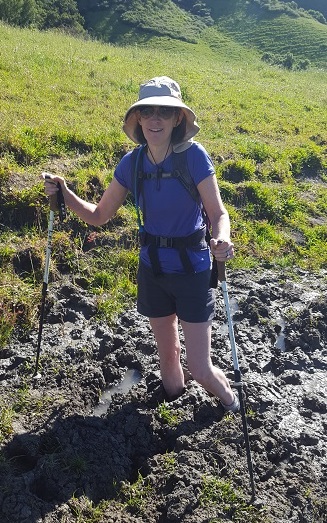 Arlene shows you can always find good shiggy at Las Trampas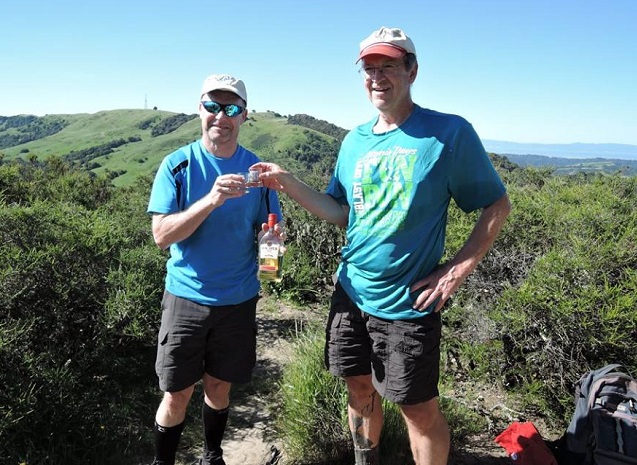 A toast to the Man of the Hour -- congrats to Big Dave on his Triple Shot!
(note the nice shiggy on his leg, or is that gangrene?)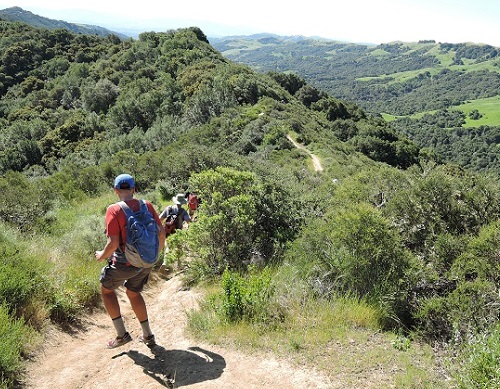 INCHers showing good form heading down from Las Trampas Peak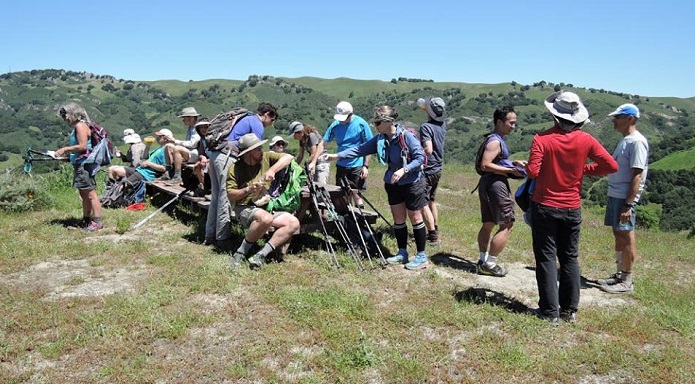 The party continued at Pseudo-Rock 2, then Ramage Peak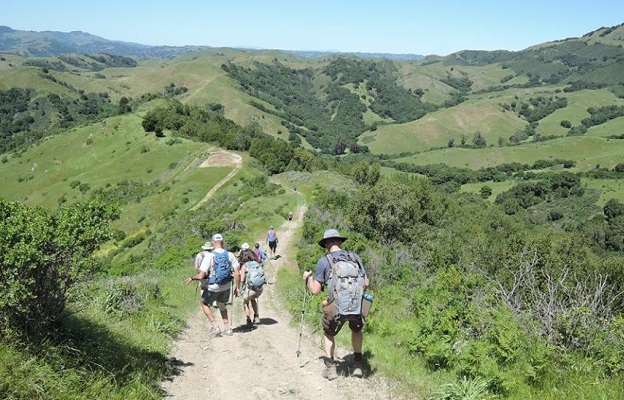 Let's get this over with -- running down from Ramage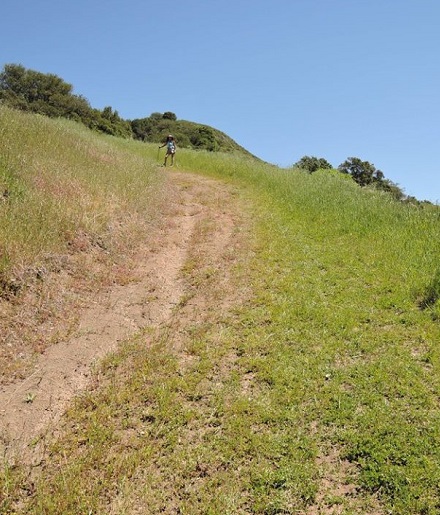 Theresa knows it's a long way up from Devil's Hole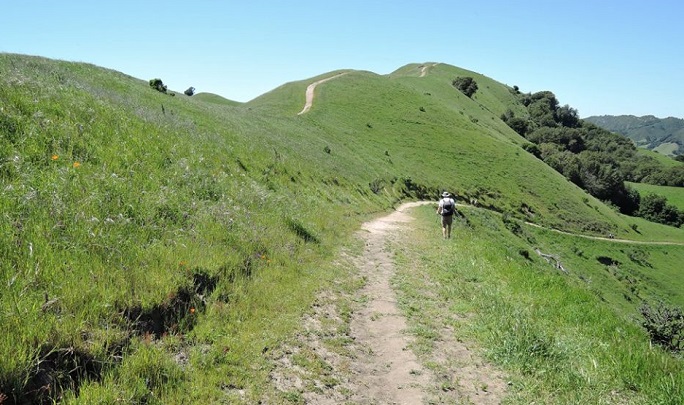 Russell can taste the finish line once he's on Elderberry
Honorable mention to Madeleine for attempting the hike, but no leaf due to missing all 3 peaks.
Milestones:
David's 151st leaf (and shot) × 3







Pages maintained by Steve Walstra, Peter Saviz, and Russell Gee.
©2022 Intrepid Northern California Hikers