1100. Hoover Lake (09/16/17)

Hikers (13): Alan, Brad, Chinyet, David, Jeff, Karl, Mihail, Pal, Peter, Sarbinder, Sophie, Steve, Yipeng
Distance: 24 miles
Rating: 5 difficulty, 8 beauty
Park info: Henry Coe State Park east of Morgan Hill

Write-up by Peter -- Pictures by Karl, Alan, and Sarbi
My original plan was to do something more elaborate for the 1100th -- Hunting Hollow to HQ and back? -- but Big Henry said "Don't get cute!", so I kept it simple. Karl needed to get back early for a Cal game, so he got the green light for an early start. Alan also left early -- I think it was to get out of doing a shot of 151. Congrats anyway on reaching the milestone.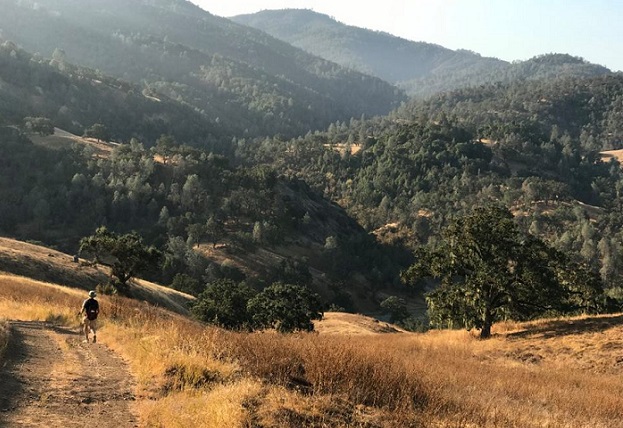 Alan heading down to Los Cruzeros in the early morning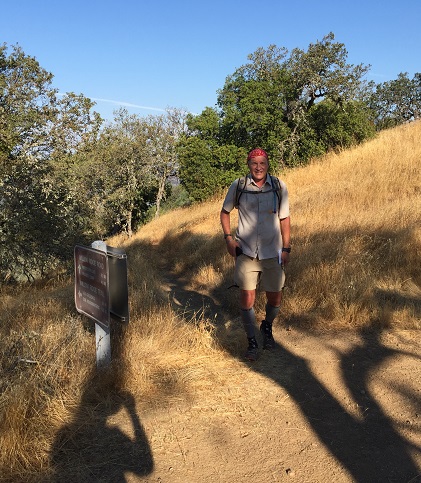 Karl all smiles at the top of the Willow Ridge Trail
It was pretty easy going for the first part of the hike, in large part due to the cool weather. I knew I had no hope of keeping up with the jackrabbits, so Dave and I brought up the rear, as expected.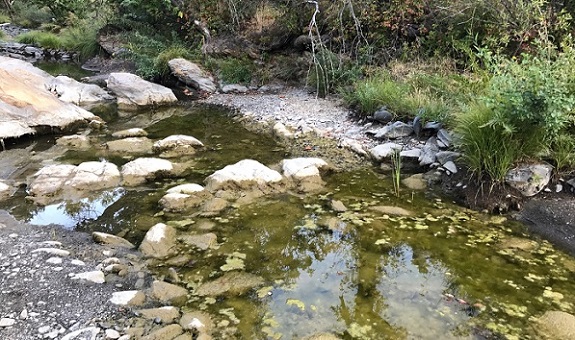 There was still a little water left at Coe
It was a beautiful fall day with nice views all along the top of the Willow and Mahoney Ridges. I noted the signage to Hoover Lake and George Milias trails had greatly improved since the last time we did this hike, so I needed to update my trail notes. The trail crew had also made a lot of improvements to the trail along the creek at the bottom of the Kelly Canyon. Nice job!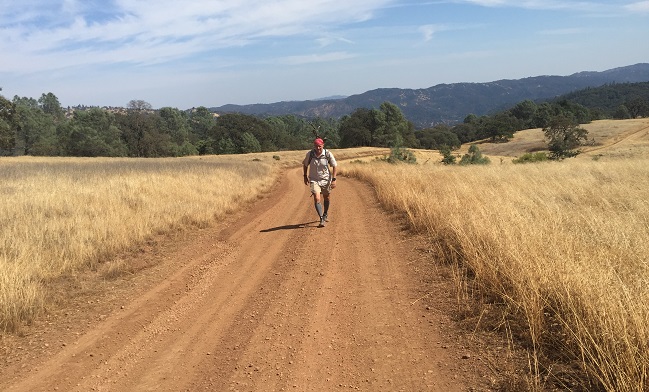 Karl keeps chugging along on top of Mahoney Ridge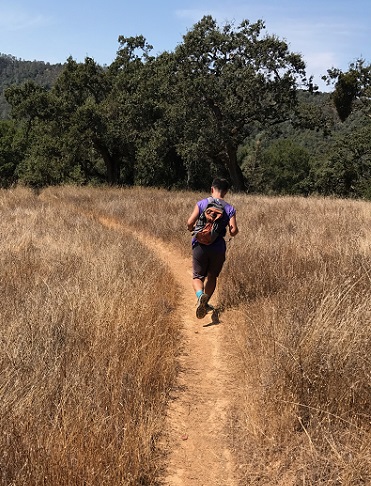 It was just a jog in the park for Chinyet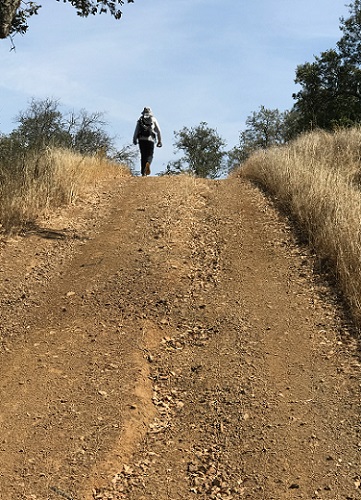 Sarbinator also makes it look easy
It started to warm up a little in the afternoon, but not enough to slow down the INCHers. Karl made it to his game with plenty of time to spare, and the rest of all made it back in good time. I did see some nice wildlife on the day: deer, wild turkey, tarantula, two rattlesnakes (including a beautiful d-back in China Hole), and a big fat black bunny rabbit that would make someone a nice dinner.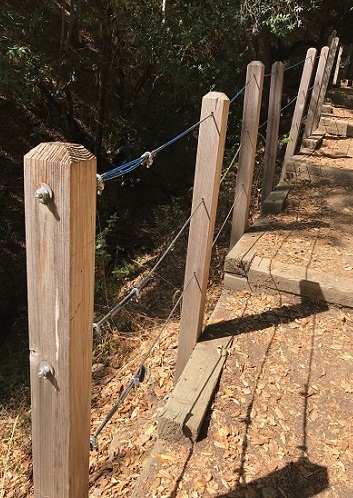 All that matters is getting to the blue ropes
Ranger John came by to check on us after the hike. I told him we all made it back fine, and he looked a little disappointed. I think he had taken the over in the Rescue Pool!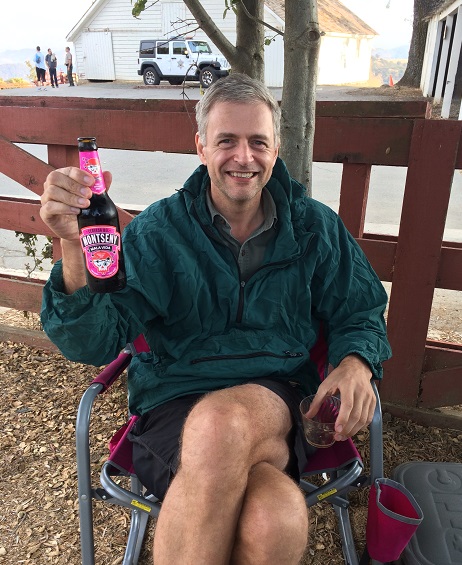 Sitting in a pink chair, drinking a pink beer ... Sarbi asks, "If he stands up will it say PINK on his derriere?"
(note Ranger John photobomb in the background)
Happy 1100th, INCH!!
Milestones:
Alan's 151st leaf (and shot)
Sarbinder's 150th leaf







Pages maintained by Steve Walstra, Peter Saviz, and Russell Gee.
©2022 Intrepid Northern California Hikers