1117. Bald Umunhum (01/21/18)

Hikers (24): Arlene, Baltazar, David A, Ellen, Giulia, HaJo, Helen, Jim, Karl, Kathryn, Ken T, Kendra, Kevin, Mihail, Nagendra, Rick K, Ross, Russell, Sarah, Sarbinder, Shuli, Sophie, Steve, Yipeng
Distance: 15 miles
Rating: 2 difficulty, 8 beauty
Park info: Sierra Azul Open Space Preserve near New Almaden

Steve owes a writeup! -- Pictures by Karl
To make the hike into a loop (with two spurs), we had to be a bit naughty, but it worked out just fine. The trail to The Cube was closed this time, so we were re-routed up a different set of stairs to the summit (which was a win--new trail). The signs on both ends of the closed trail suggest that "asbestos and lead paint" were the issue, which seems odd considering they spent a boatload of money to remove those very things from the summit over the span of several years. Perhaps they were just re-using the old signs. . .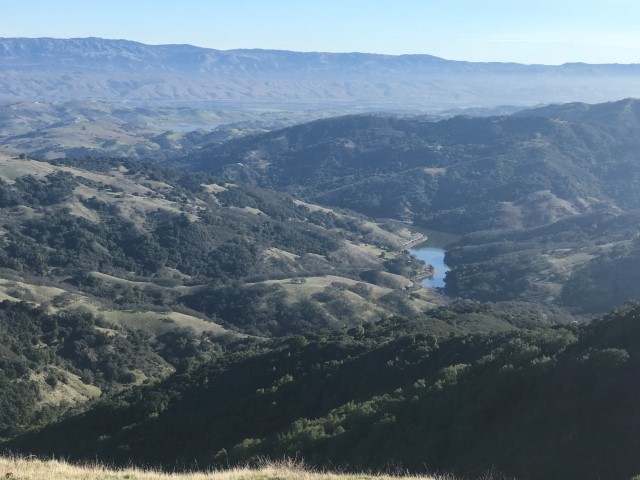 Almaden Reservoir in foreground, Calero Reservoir farther back, from Bald Mountain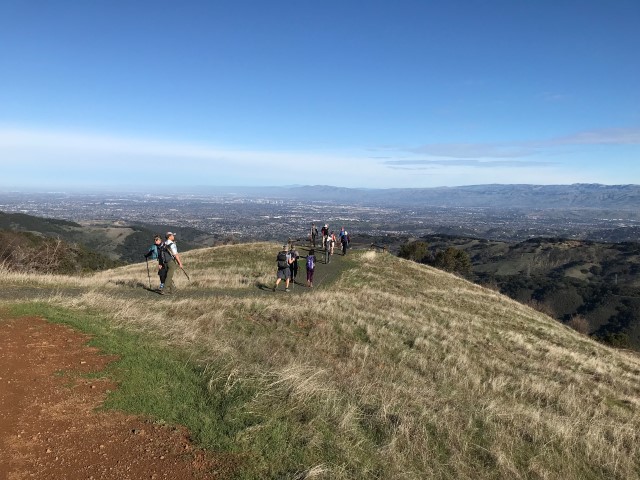 Checking out the viewpoint near Bald Mountain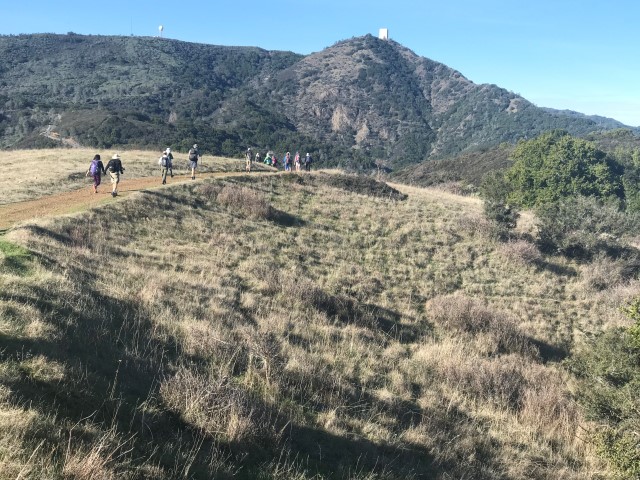 So close, yet so far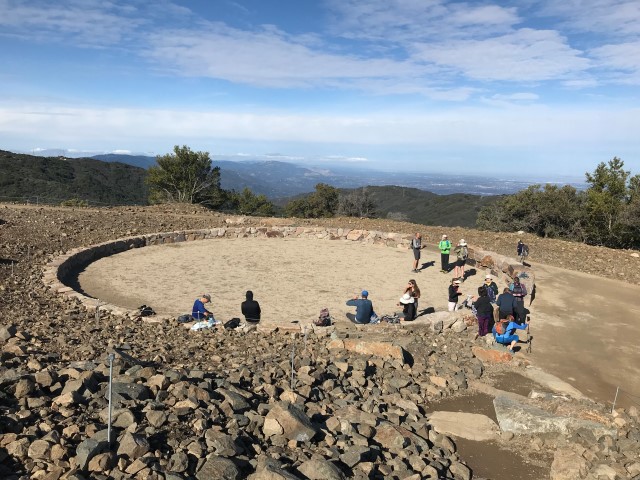 INCH chills in the mystic circle
Milestones:
Nagendra's 80th leaf







Pages maintained by Steve Walstra, Peter Saviz, and Russell Gee.
©2022 Intrepid Northern California Hikers