1145. Pinnacles Middle Loop (08/25/18)

Hikers (11): Alan, Andres, Brad, Giulia, Karl, Mihail, Milon, Peter, Sandy F, Sarbinder, Sophie
Distance: 17 miles
Rating: 5 difficulty, 9 beauty
Park info: Pinnacles National Monument south of Hollister

Peter owes a writeup! -- Pictures by Karl and Milon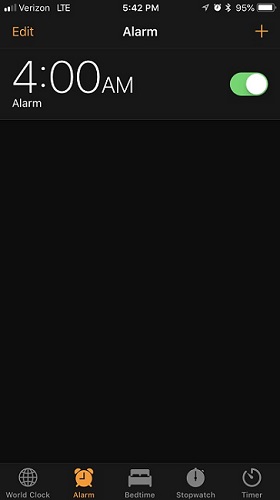 Ugh! A long drive to the hike and early start to beat the heat = painful wakeup.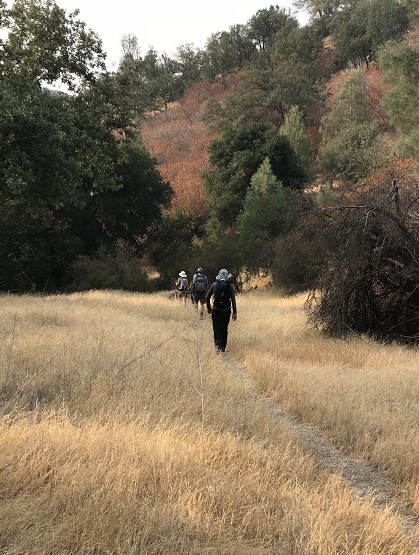 Starting out shortly after sunrise on the South Wilderness Trail.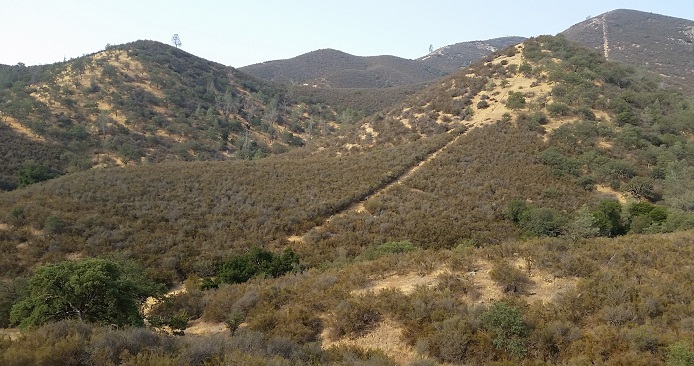 It didn't take long for the mighty Pig Fence to come into view.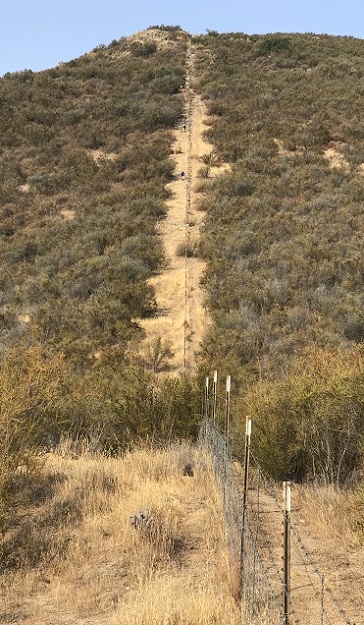 INCHers look like little ants heading up vertical hill.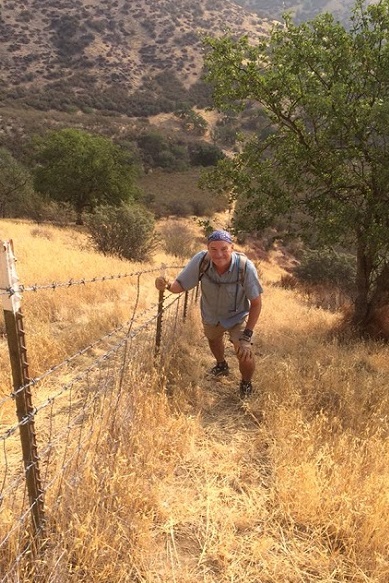 Karl is smiling on the outside, cursing me on the inside
(Every year he says, "This is my last Pig Fence. This time I mean it!")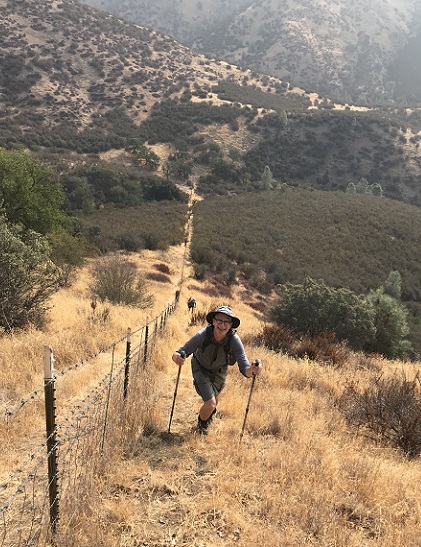 Milon's all smiles heading up the fence.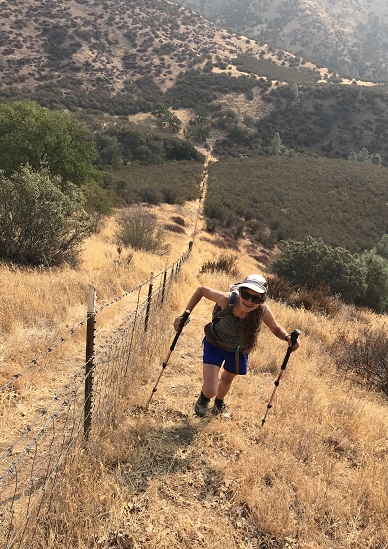 Sophie too. This hike is too easy for these guys.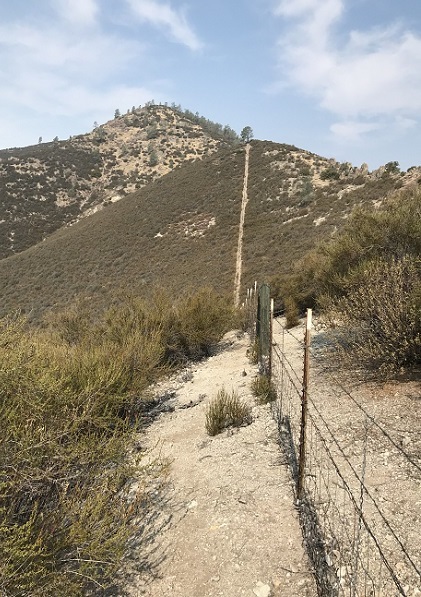 After you negotiate Hills 4 and 5, you're at the top of the fence!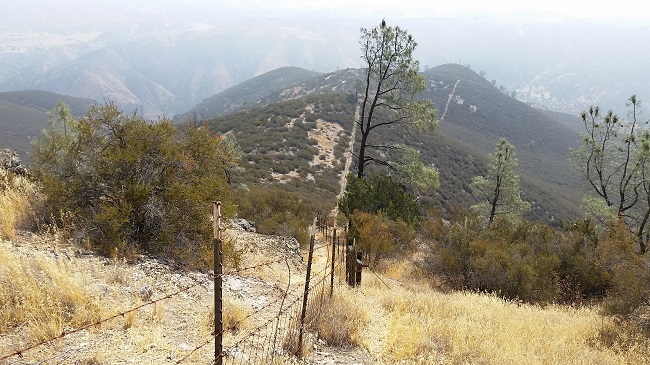 Looking back from the top ... the smoky air wasn't due to the California fires, it was because of the INCHers burning their way up the hill!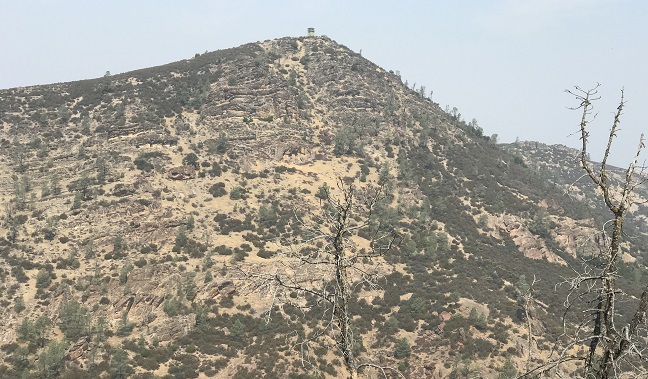 But the climb ain't over yet -- you still have to climb up to North Peak.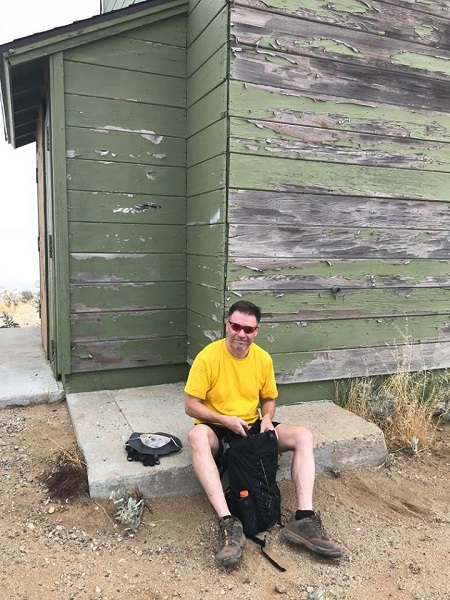 Finally get to sit down. Leg cramp warning!!!!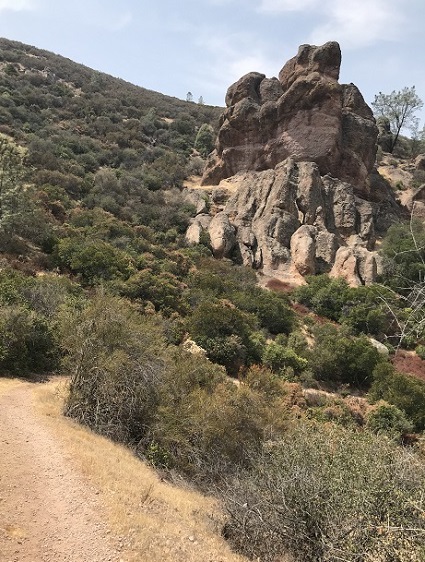 We got to see some interesting rock formations on the way down. The Pinnacles rocks (get it?)!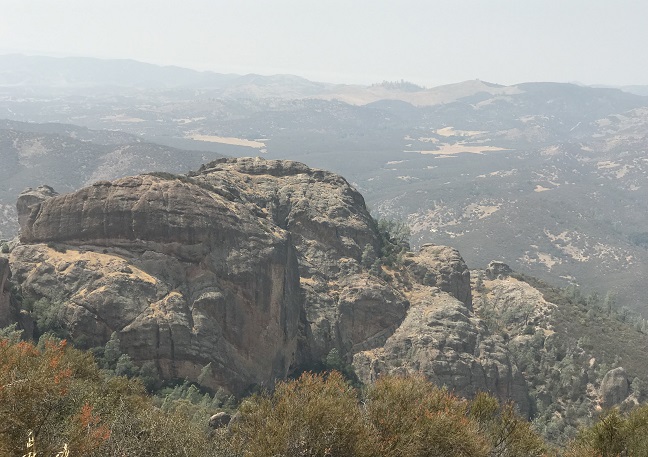 After a quick rest at the reservoir it was up to the High Peaks and more smoky views.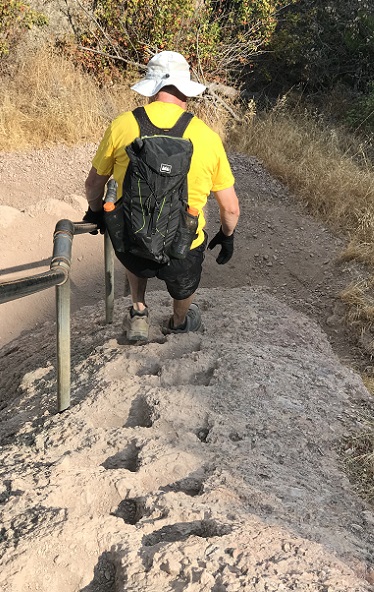 Coming down those steep rock steps is not fun for those afraid of heights.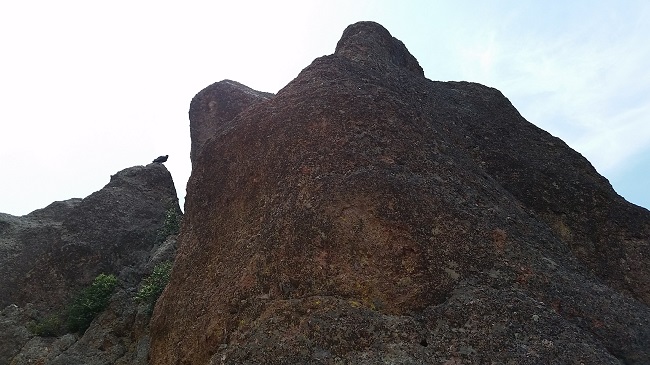 We hiked down under the watchful eye of a California Condor!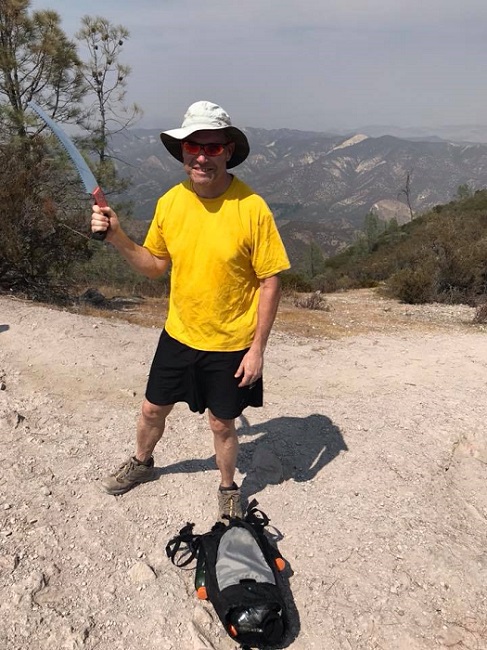 I found a cool saw at the Pig Fence, which I will put to good use.
You shortcut on my hike, you get cut short!
The temperatures did not reach the forecasted mid-90s, so there was no audible to cut the route short on this day. In fact, I even toyed with the idea of downgrading it to a Level 4, but was wisely talked out of it by Brad at the post-hike party. As he correctly stated, "It is the Pig Fence, after all". Indeed.






Pages maintained by Steve Walstra, Peter Saviz, and Russell Gee.
©2022 Intrepid Northern California Hikers