1146. Bills Hill and Willson Peak (09/01/18)

Hikers (23): Arlene, Baltazar, Bjorn, Chris P, Ellen, Hong, Jim, Karl, Kathryn, Kellie, Kevin, Mihail, Nagendra, Pal, Peggy, Qi, Sandy F, Sarah, Sarbinder, Shuli, Sophie, Steve, Vicki
Distance: 16 miles
Rating: 4 difficulty, 8 beauty
Park info: Henry Coe State Park near Gilroy

Steve owes a writeup! -- Pictures by Karl and Jim
Around 4.4k ft of elevation gain and some good-ol Bill's Hill bushwhacking made for a good day. Surprise consensus was that coming down Steer Ridge is actually better than coming down Middle Steer.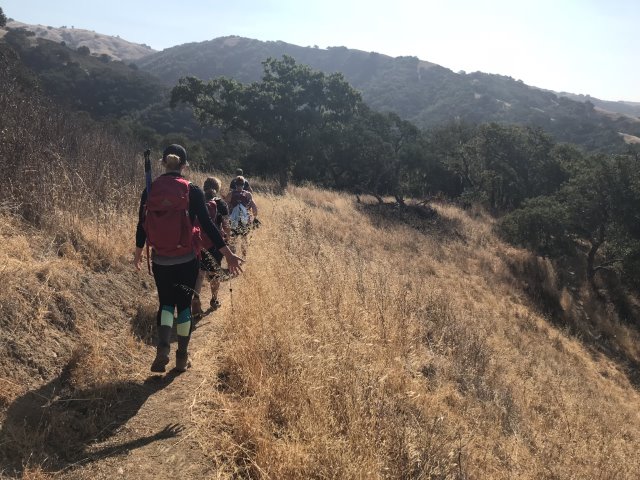 Heading down the newest Jim Donnelly (east) section. . .which is the old Jim Donnelly start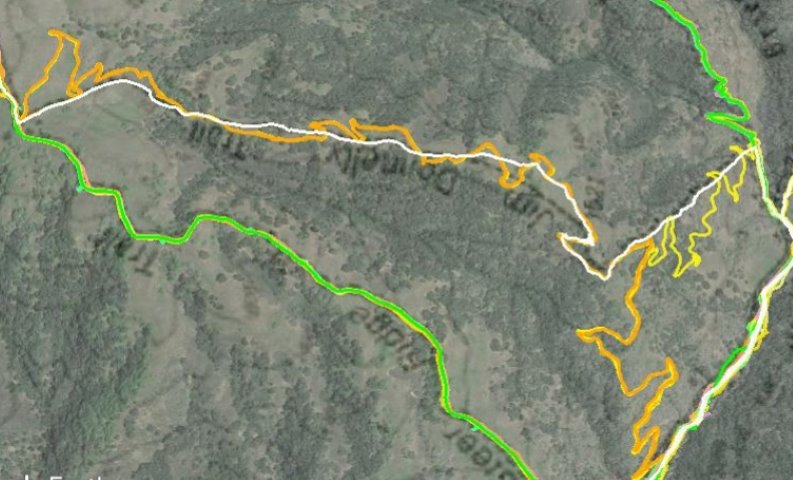 White track: the original Jim Donnelly Trail
Wiggly orange and yellow tracks: the new Jim Donnelly trails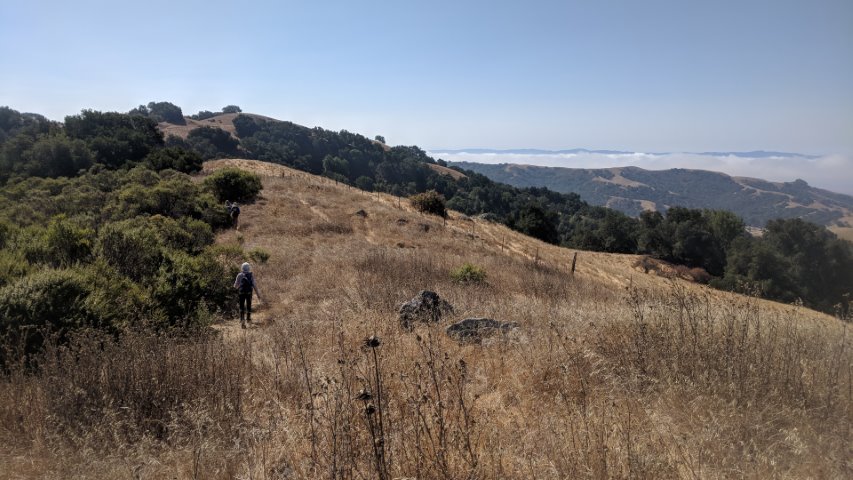 Approaching Bill's Hill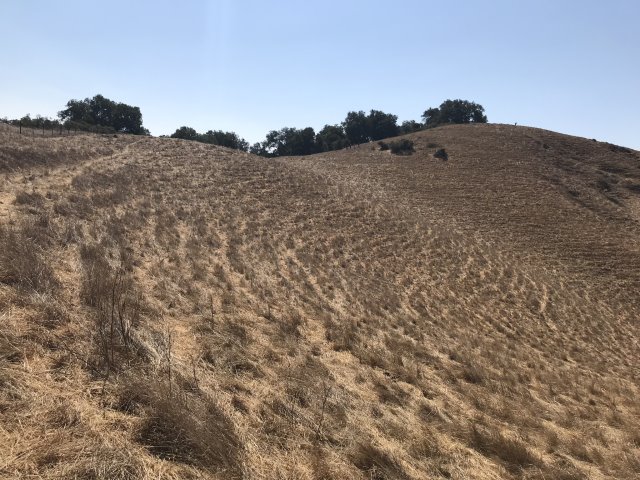 Almost to Bill's Hill (note we are right of the fence line--have to cross the fence at some point)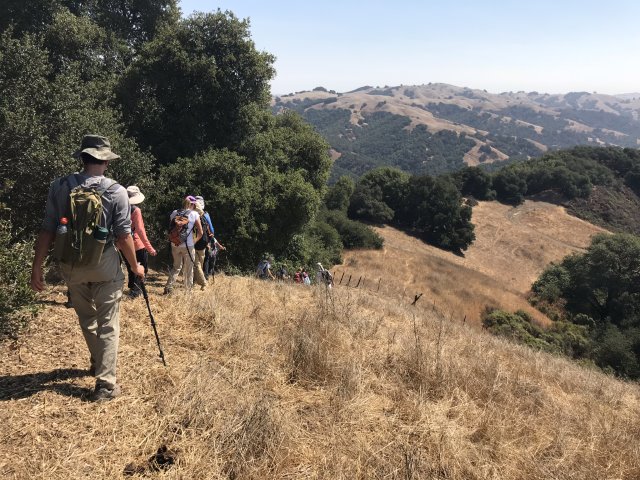 Onward toward Kickham Ranch entrance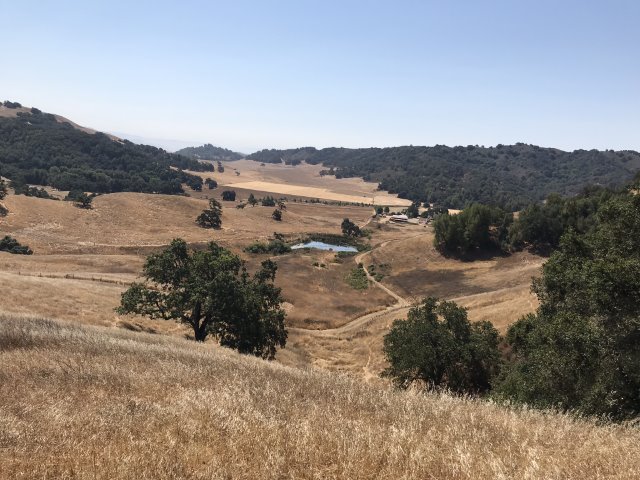 Kickham Ranch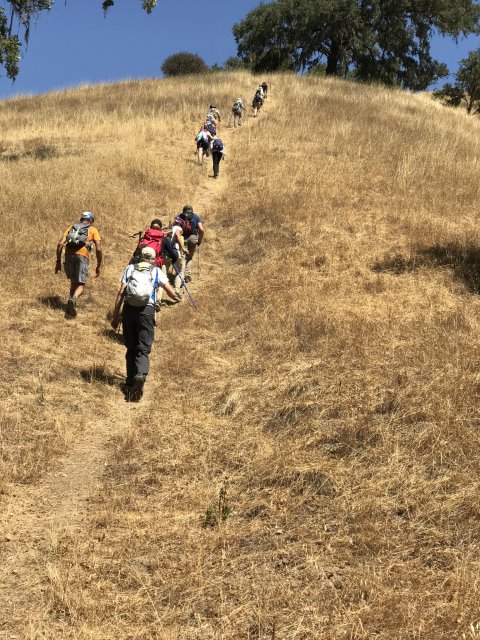 Redfern Trail is no joke. . .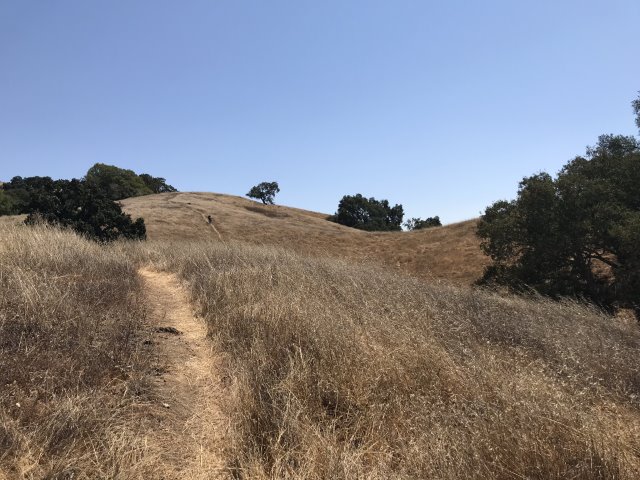 . . .and it keeps on going to a point higher than Bill's Hill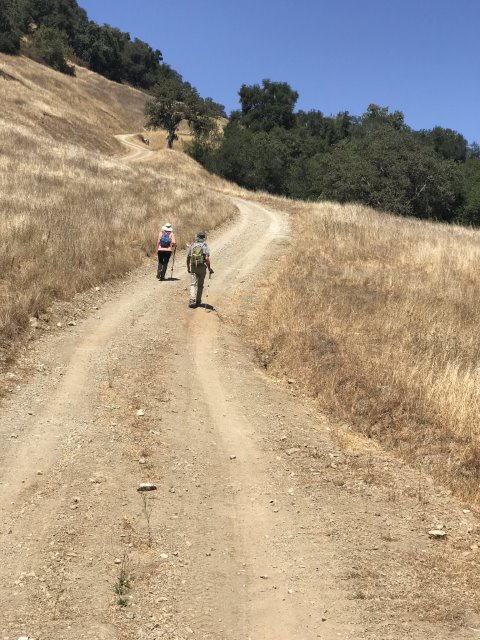 After heading down to Coon Hunter's Gulch, it's all uphill to Willson Peak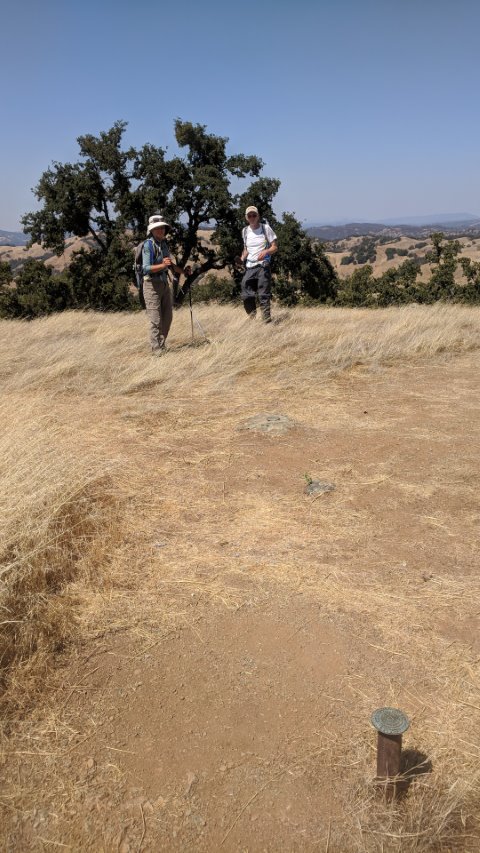 Shuli and Bjorn know you have to tag Willson Peak summit!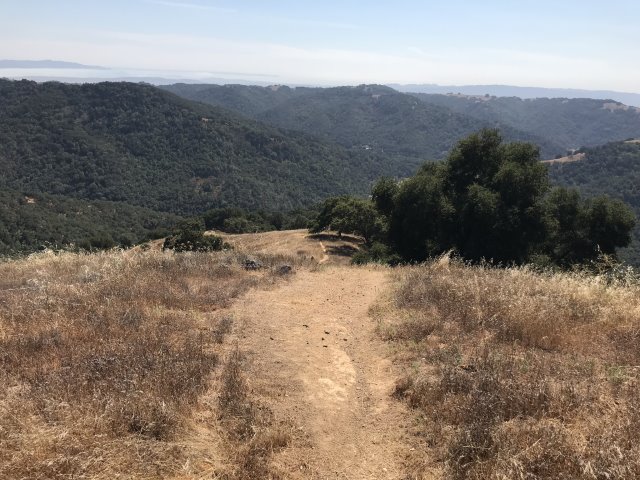 And now for Steer Ridge Trail downhill to the cars. . .
Milestones:
Hong's 50th leaf
Jim's 130th leaf
Kellie's 1st leaf
Pal's 20th leaf
Qi's 50th leaf







Pages maintained by Steve Walstra, Peter Saviz, and Russell Gee.
©2022 Intrepid Northern California Hikers