1160. Sam's Peak (12/29/18)

Hikers (34): Adam, Alan, Arlene, Arush, Baltazar, Bjorn, Chinyet, Christina, Cogsworth, David, Gloria, Hima, Holly H, Hong, Jim, Joni, Kathryn, Kevin, Le D, Mihail, Nagendra, Peter E, Peter M, Ross, Rudi, Russ, Sandy F, Sarah, Shuli, Sophie, Steve, Susan S, Theresa, Yenya
Distance: 12 miles
Rating: 3 difficulty, 9 beauty
Park info: Sunol Regional Wilderness near Sunol

Steve owes a writeup! -- Pictures by Peggy P, Jim, Chinyet, Sophie, Alan, Rudi, Mihail and Steve
Within the first 30 minutes of the hike, we had 39 people. The attrition happened as follows:
First up was Cathy K, who decided to cut out the last bit of steepness up to Sam's Peak. She was happy to be out hiking, so wasn't worried about the leaf at all. She did the rest of the hike. . .so close!
Around the same time--but unseen--Hajo and Manfred skipped Sam's Peak entirely (and may have skipped the loop at the top of Flag Hill). I ran into them coming the wrong way up a road to Eagle View Trail. . .and never saw them at Peak 2201.
Pal and Peggy P missed the turn up to the Sunol HP (despite a fine arrow!), and didn't figure it out until they were too far downhill.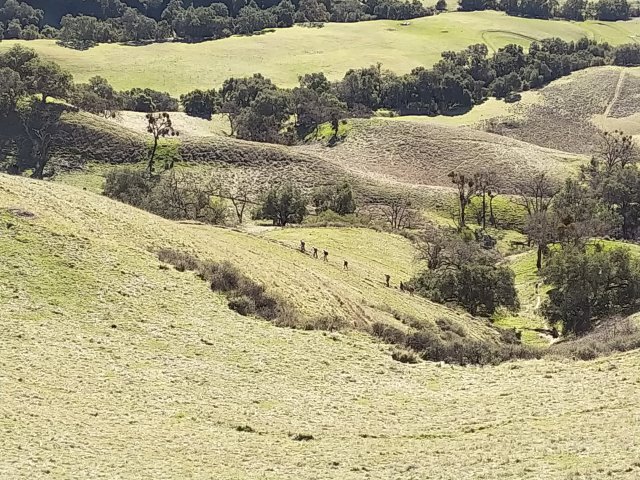 INCHers marching up to Flag Hill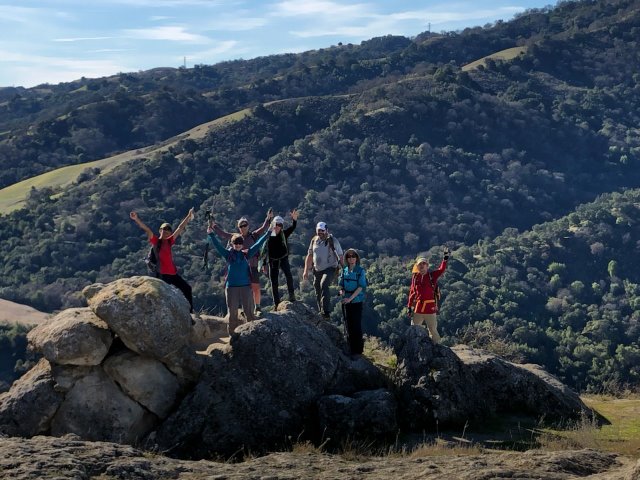 INCHers near Flag Hill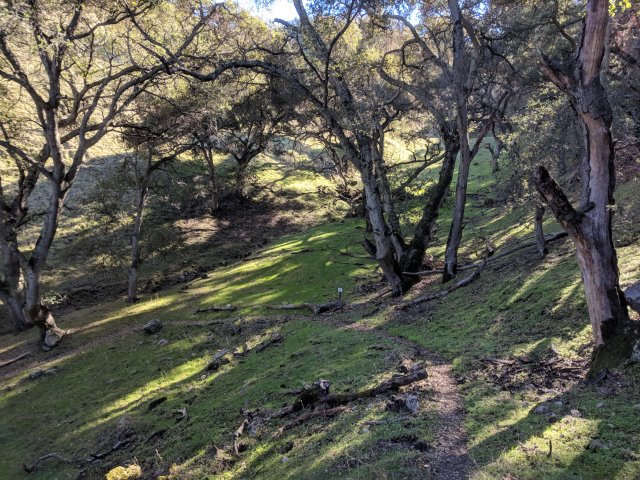 Along the Flag Hill Loop Trail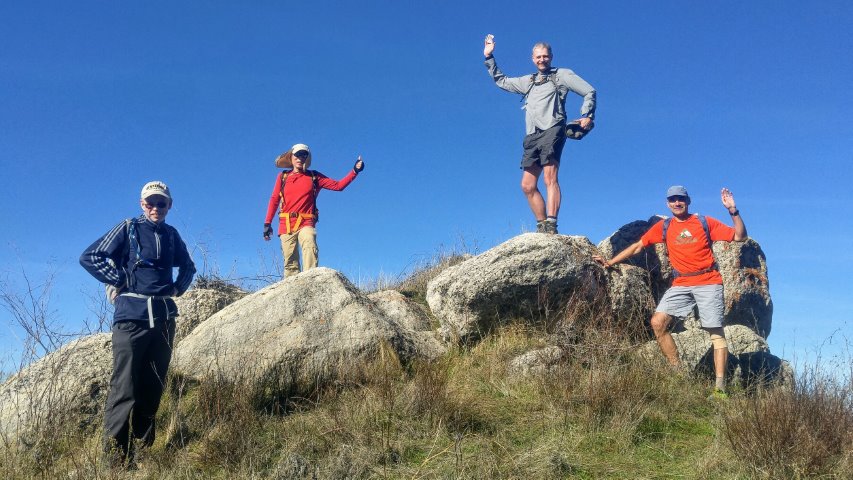 Front runners hanging out (many against their will) at Sam's Peak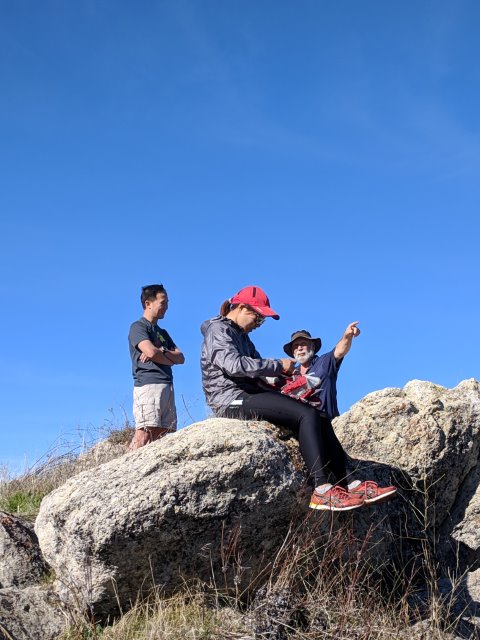 30 minutes later, the last INCHer's conquer Sam's peak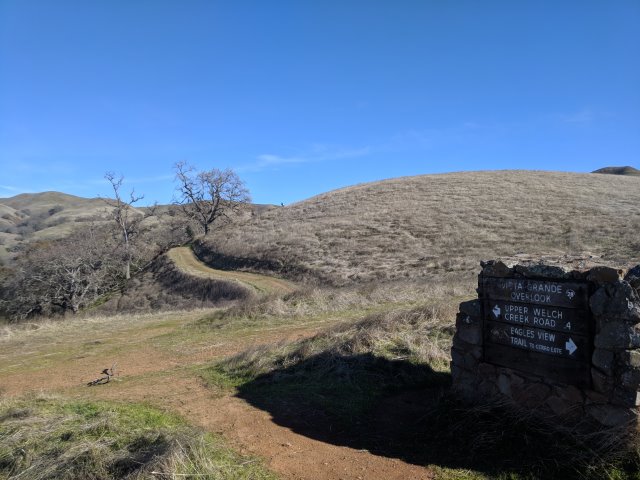 The critical junction to Eagles View Trail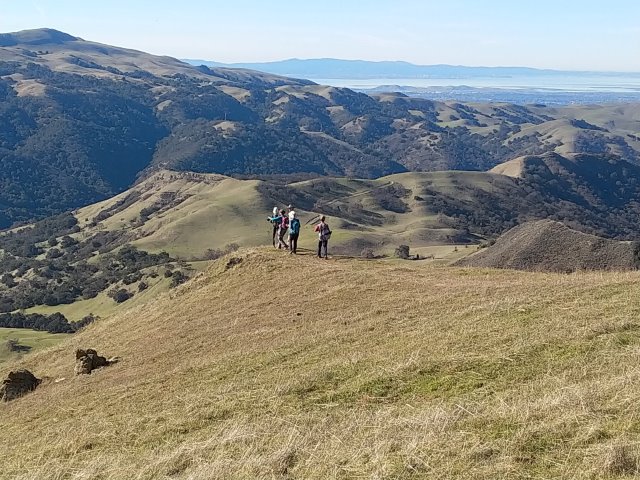 INCHers at the Sunol HP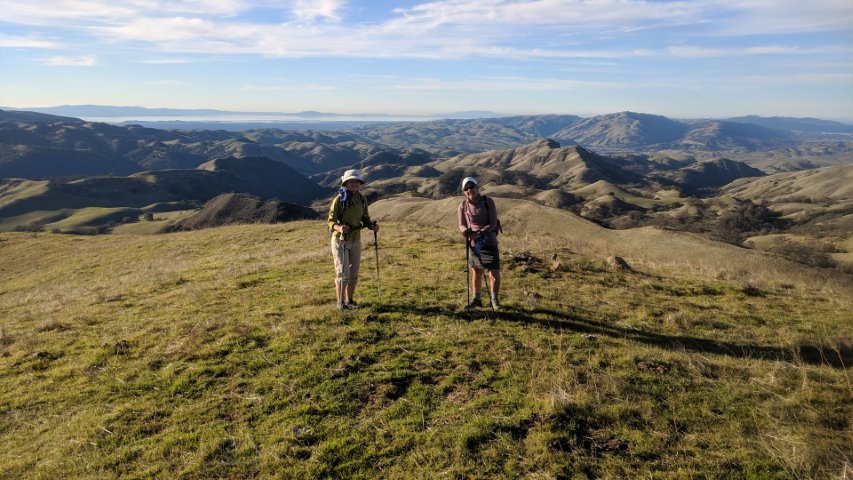 Last wave of INCHers at Sunol HP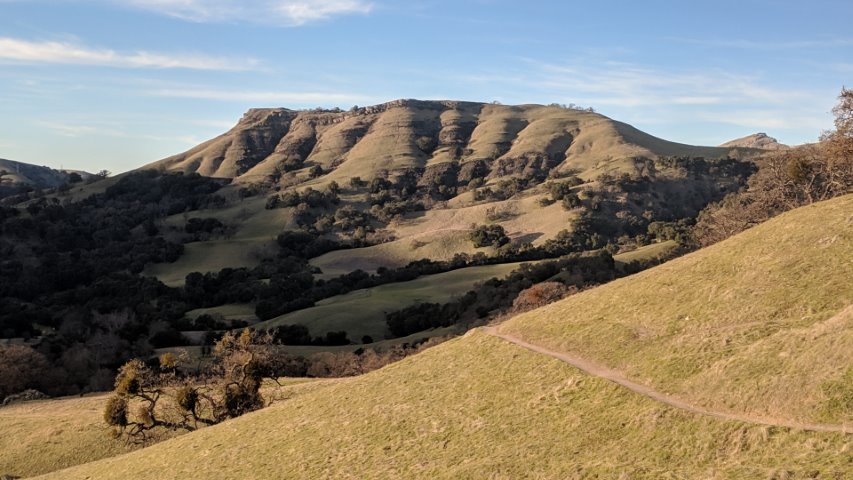 Flag Hill in all its glory on the way back
Milestones:
David's 480th leaf
Kathryn's 220th leaf
Peter M's 110th leaf
Shuli's 250th leaf
Theresa's 40th leaf







Pages maintained by Steve Walstra, Peter Saviz, and Russell Gee.
©2022 Intrepid Northern California Hikers