1166. Las Trampas Loop (02/16/19)

Hikers (20): Bjorn, Brad, Cogsworth, Craig A, Ellen, Giulia, Helen, Jarda, Karl, Kendra, Mihail, Otis, Peter, Ross, Sarah, Sarbinder, Sophie, Steve, Vicki, Yipeng
Distance: 15 miles
Rating: 4 difficulty, 8 beauty
Park info: Las Trampas Regional Wilderness near San Ramon

Write-up by Peter -- Pictures by Craig, Karl, Helen and Sarbi
The weather was not as bad as on last year's hike, but there was still plenty of mud and rain. I went ankle deep in the muck within a quarter mile of the start, and it was all downhill after that. Karl and I took a wrong turn on the Sycamore Trail and after scrambling through brush and hanging on to dried scrub roots for dear life, decided to turn back. We found our way back, but it did involve crawling under a couple of barbed wire fences and hoping that we wouldn't end face up in a cow patty. Going back to the early days, Las Trampas never disappoints!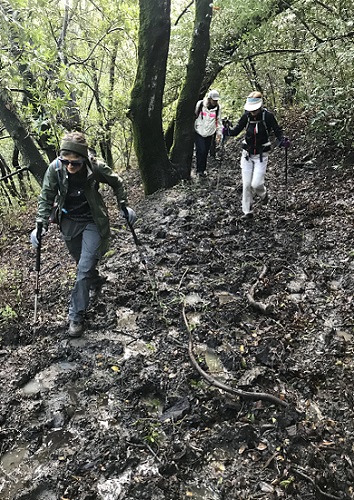 We hit the mud right from the get-go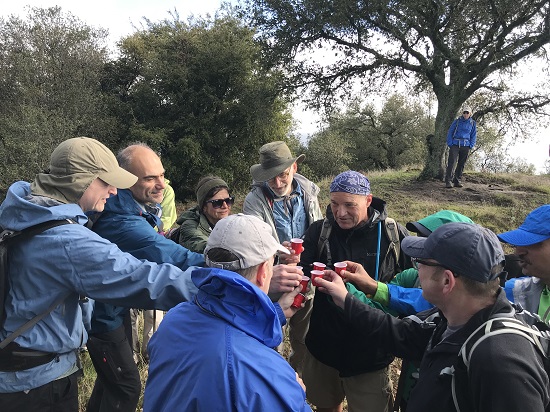 Celebrating Karl's double shot at Las Trampas on his birthday week
(while Bjorn keeps a safe distance!)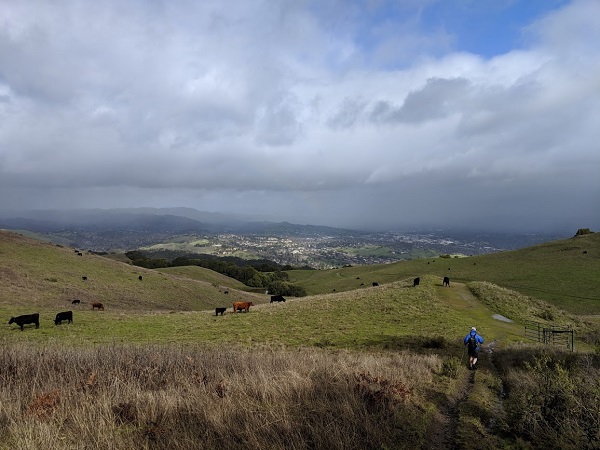 Lots of cows and cloudy skies on this day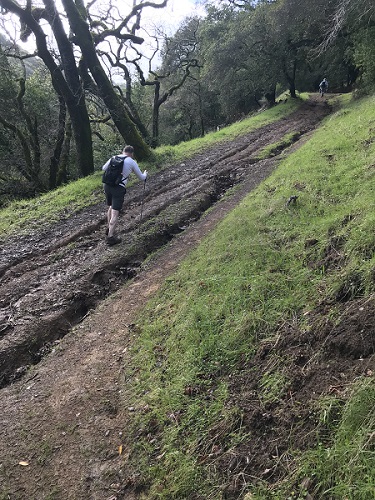 With friends like Del Amigo, you don't need enemies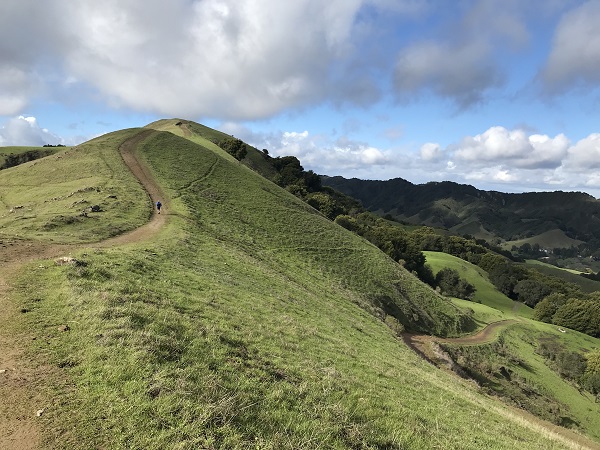 Up to the top of Rocky Ridge before heading down to The Hole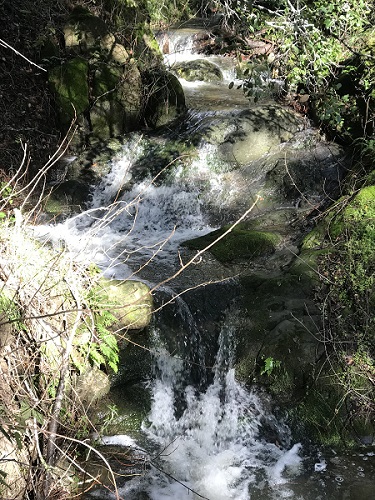 Many nice waterfalls all over the park on this day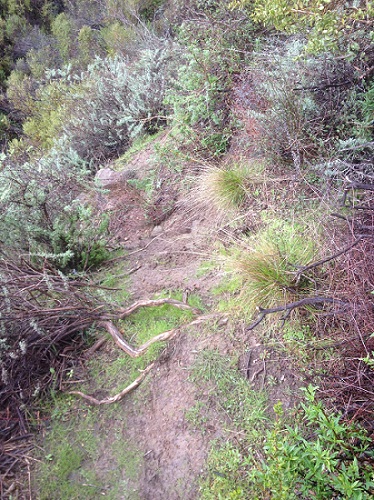 The wrong turn on the Sycamore Trail leads to this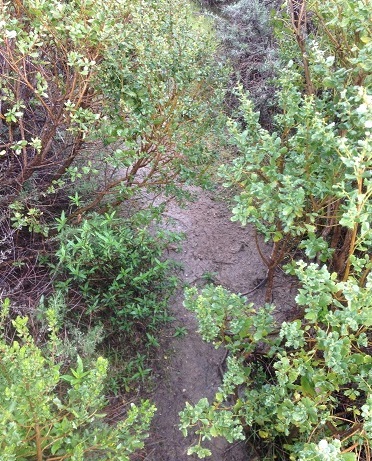 The correct trail (oh, this is much clearer!)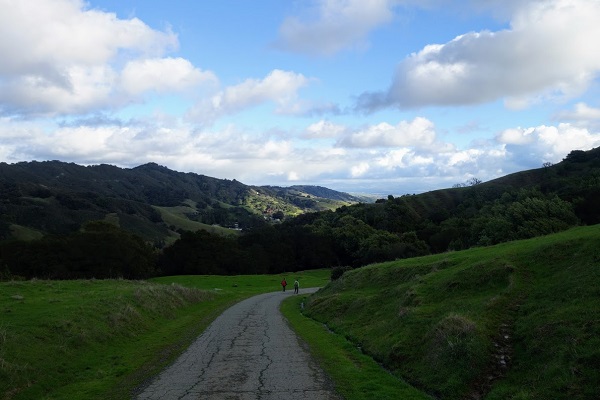 The paved road back to the car -- finally out of the mud! It was long day ...
Pink Leaf of Weakness to Robert, for only doing the first of the two loops. It was actually the harder of the two!
---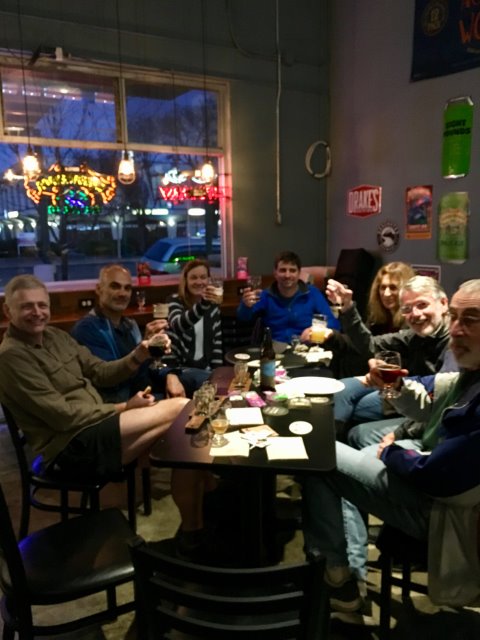 Later that night at Three Sheets in Dublin
Milestones:
Karl's 151st leaf (and shot) × 2
Steve's 910th leaf







Pages maintained by Steve Walstra, Peter Saviz, and Russell Gee.
©2022 Intrepid Northern California Hikers