1185. BART2BART 2 (07/20/19)

Hikers (24): Bjorn, Christina, Crystal, David, David A, Dong, Ellen, Giulia, Hailong, Iris F, Jarda, Jeff, Jim, Jolly, Mihail, Rainer, Robert, Sarah, Shuli, Sophie, Steve, Susan S, Vicki, Yipeng
Distance: 24 miles
Rating: 4 difficulty, 7 beauty
Park info: Tilden Regional Park

Steve owes a writeup! -- Pictures by Jim, Jarda, Rainer and Milon
Great weather for this 5k+ elevation gain hike. Sophie joined the 300 Club!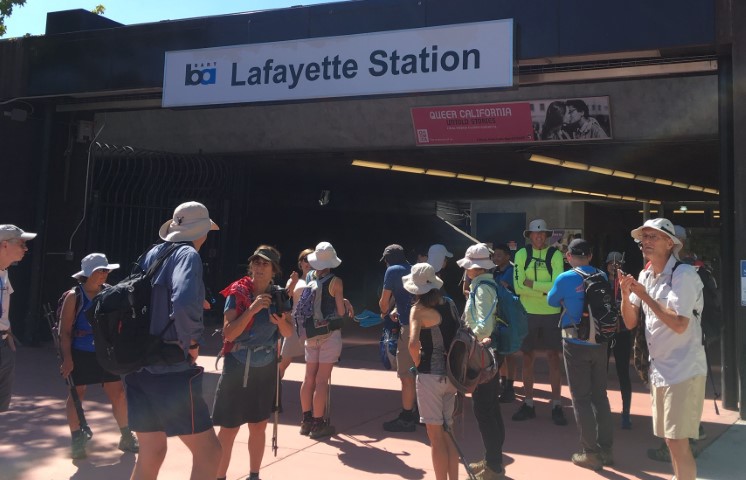 INCH converges on Lafayette Station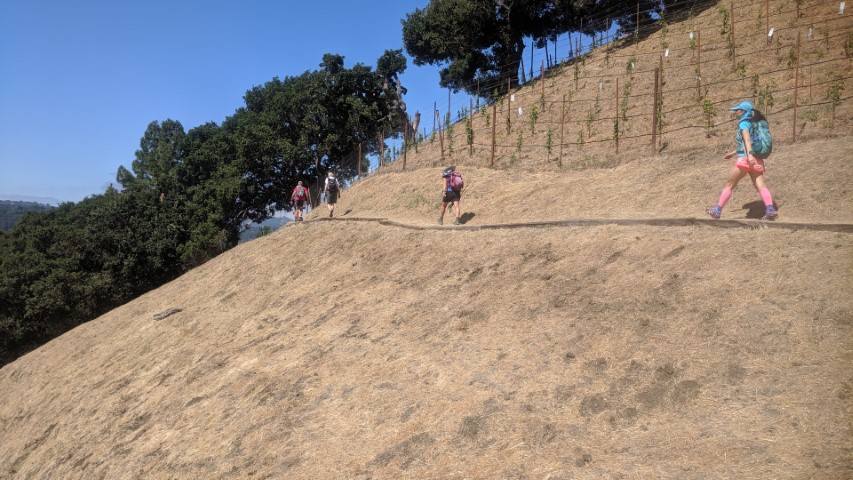 Finally on trail (after walking along roads at the start)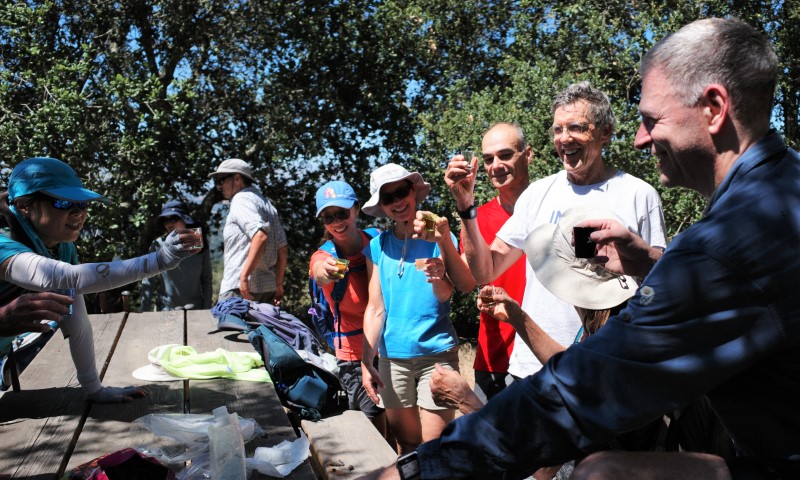 Celebrating Sophie's 300th on Russell Peak
Since we did Briones Peak last time around, we headed up to Russell Peak and then did a little loop down and up the backside. This was enough distance to allow us to take the shortest remaining route out of the park. That's great, because we could revisit our old favorite Bear Creek Trail. While the trail does not seem to be as well trodden as other trails, it's definitely the nicest in Briones.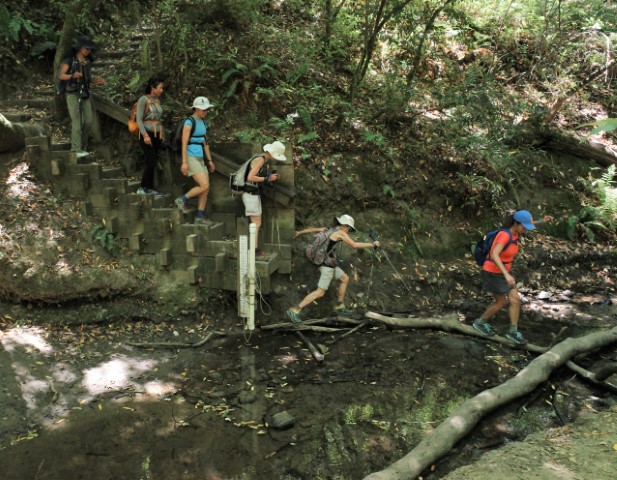 Crossing Bear Creek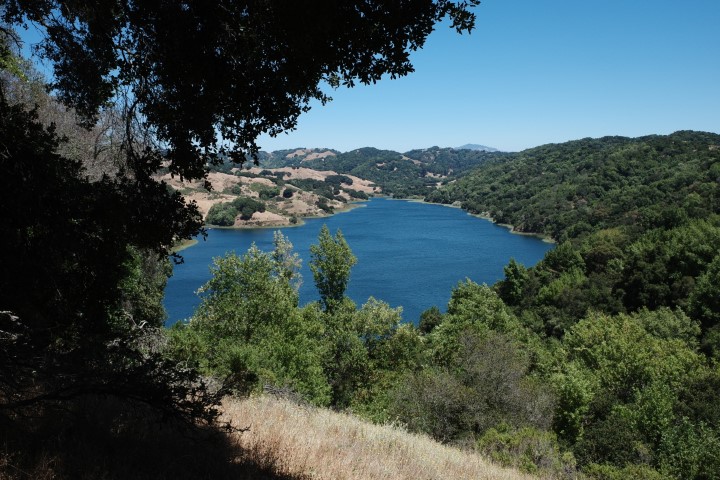 Briones Reservoir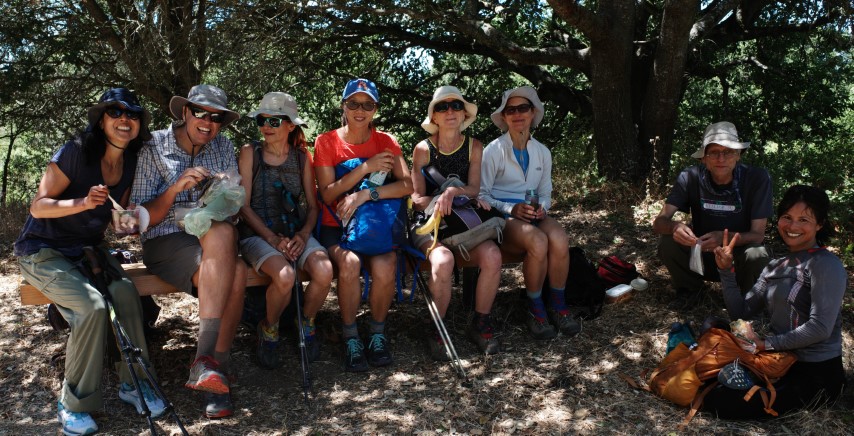 In a throwback to earlier days, some INCHers stop for lunch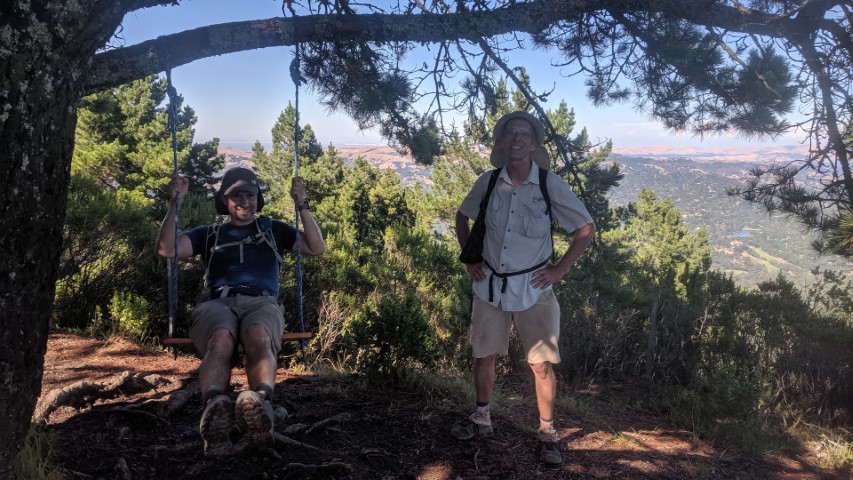 Couple of swingers near Vollmer Peak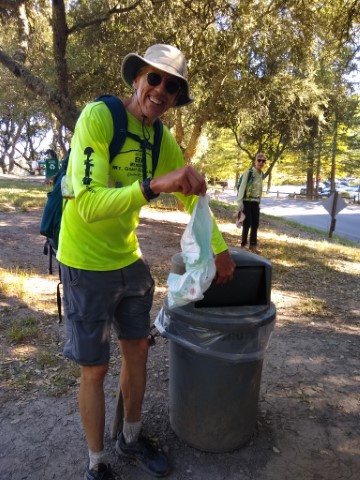 Jeff disposes of errant diaper found along the trail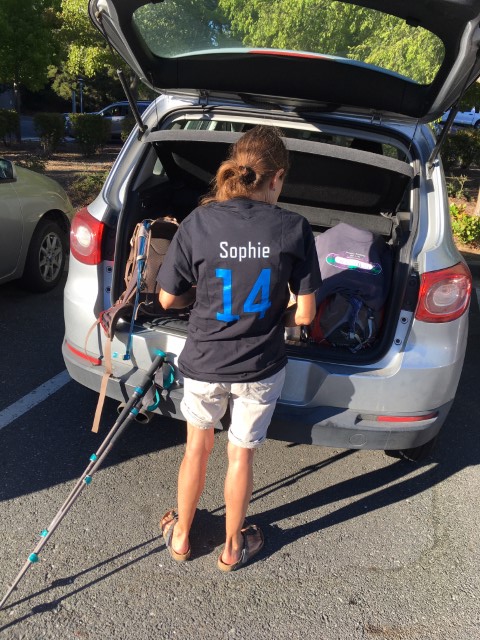 Sophie becomes the 14th person to reach 300 hikes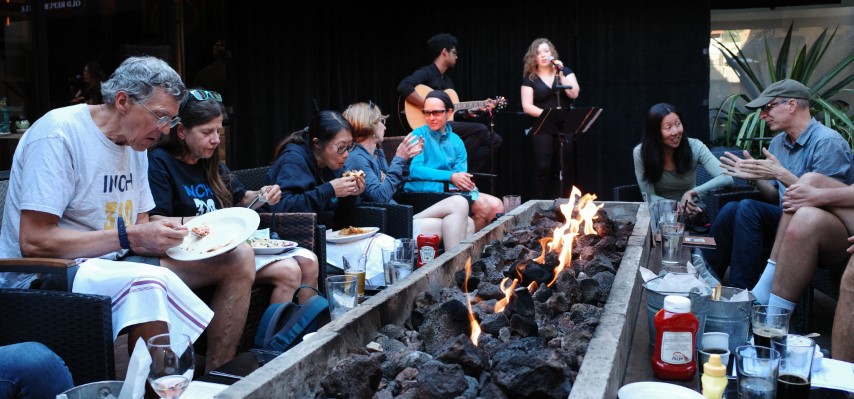 INCH hires live band for Sophie's 300th
INCH takes over the Fourth Bore
Sophie and Jeff are #14 and #13 in the 300thclub
24 miles generates a serious appetite
Crystal is skeptical of Milon's estimate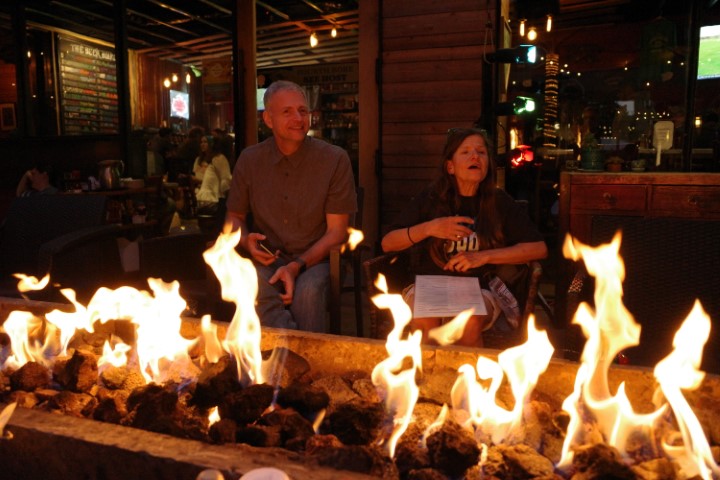 INCH kept the party going for quite a while. . .
Jarda and I both parked down in Warm Springs (the current southern terminus for BART). We both checked the live schedule--he checked Google's version and I checked BART's version. BART's version said I could just make the next train which would then have an immediate connection. Google said something else. BART was right, and I waited for only a minute until the train came and got back as fast as can be expected. Presumably Jarda had another beer, which isn't so bad either.
Milestones:
Christina's 110th leaf
Sarah's 420th leaf
Sophie's 3rd forest







Pages maintained by Steve Walstra, Peter Saviz, and Russell Gee.
©2022 Intrepid Northern California Hikers