1186. Priest Rock Trail (07/27/19)

Hikers (26): Baltazar, Brad, Chinyet, Chris R, David, Jarda, Jim, Karl, Karl D, Kathryn, Kendra, Lynn F, Mihail, Mike He, Peter, Peter E, Russell, Sandy F, Sarah, Sarbinder, Shuli, Steve, Sung, Vicki, Yenya, Yipeng
Distance: 8 miles
Rating: 2 difficulty, 9 beauty
Park info: Sierra Azul Open Space Preserve near Los Gatos

Peter owes a writeup! -- Pictures by Kathryn
Most people did the optional longer route, but the official trail is downgraded to a Level 2. It was a quick hike and then off to the Happy Hound for Karl and myself.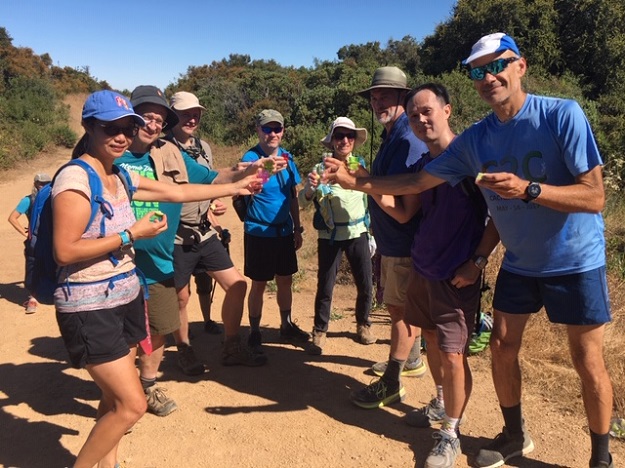 Congrats to Peter E on the double forest!
Milestones:
Jarda's 60th leaf
Jim's 150th leaf
Karl D's 1st leaf
Mihail's 160th leaf
Peter E's 2nd forest
Sandy F's 30th leaf







Pages maintained by Steve Walstra, Peter Saviz, and Russell Gee.
©2022 Intrepid Northern California Hikers