1270. Bad Sign (10/23/21)

Hikers (17): Arlene, Crystal, Dan, David A, Hong, Kathryn, Kevin, Mihail, Nagendra, Nohemi, Peter E, Peter M, Qi, Sandy F, Sophie, Stacy, Steve
Distance: 12 miles
Rating: 3 difficulty, 8 beauty
Park info: San Bruno Mountain State & County Park near Brisbane

Write-up by Steve -- Pictures by Everyone
3200 ft of elevation gain spread out into four bite-sized sections.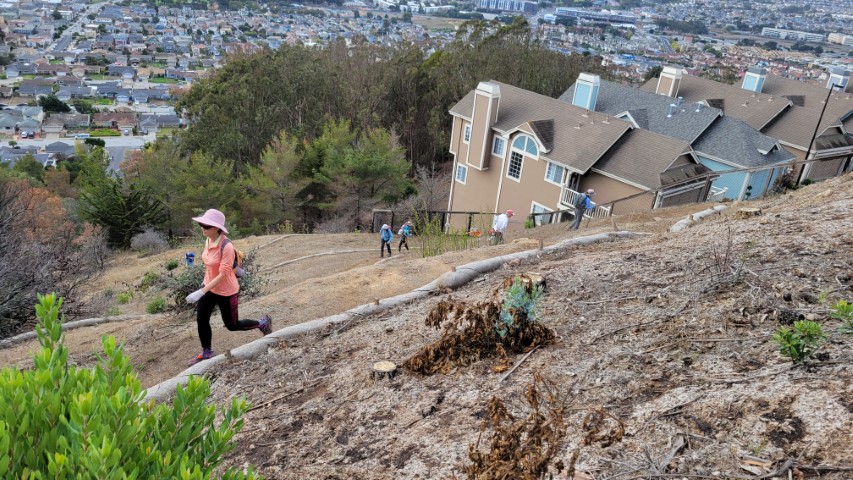 New-to-INCH Seubert Trail on the far southwest side of Sign Hill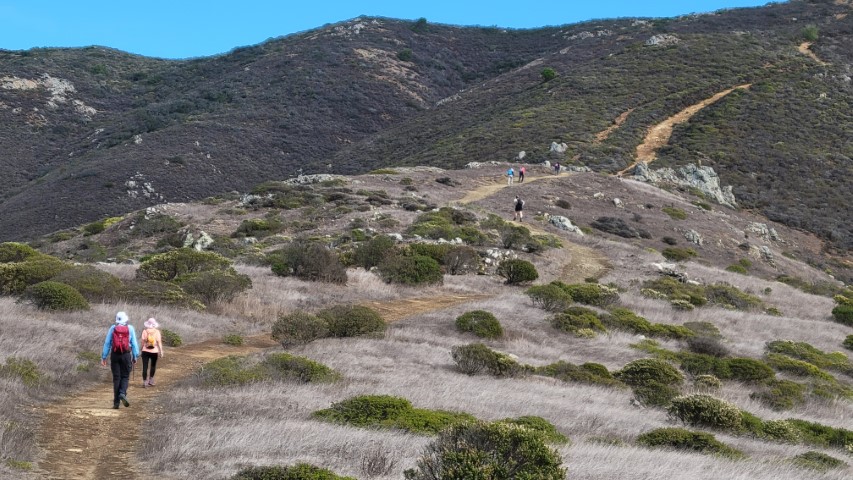 Heading up one of the many ridges on San Bruno Mountain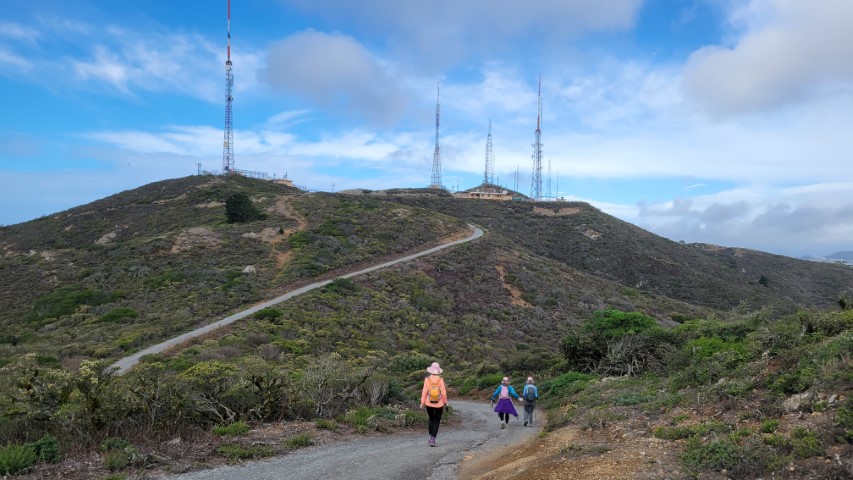 San Bruno summit is clear from afar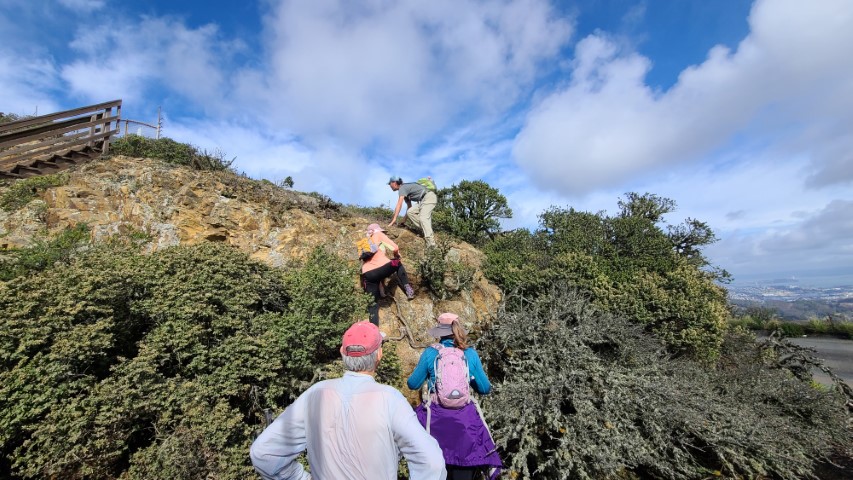 Qi shows the second group how to get to the true summit!
Sandy F gets a fat

for missing the summit. That being said, I've been there many times and looked twice for an alternate route before committing to the short climb up. The second group had the "benefit" of us taunting them as we descended.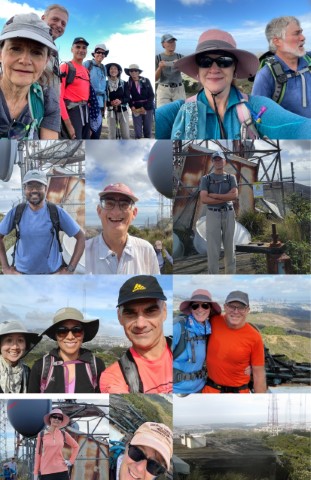 San Bruno Mountain Highpoint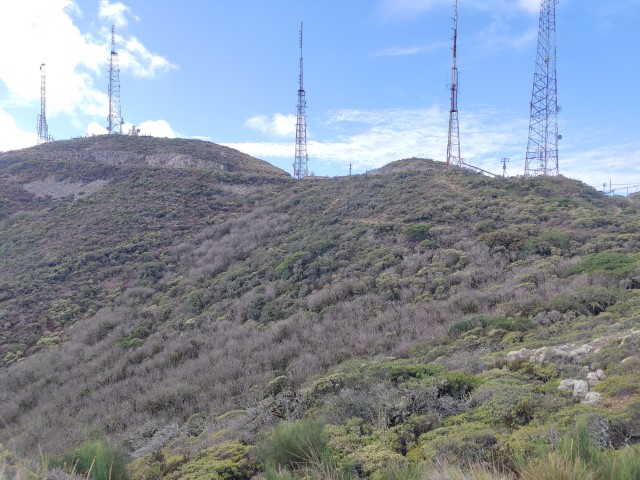 Second wave of INCHer on the summit of San Bruno Mountain (upper left--squint hard)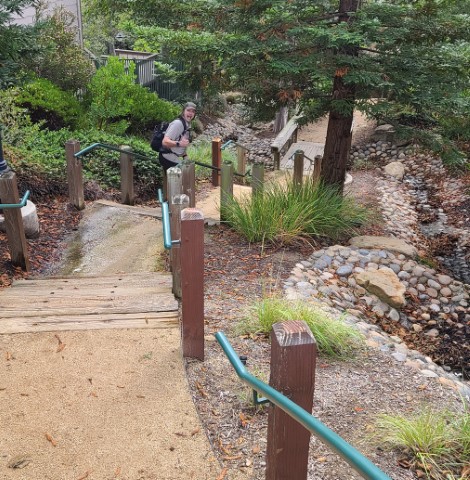 The short path through the tony district of Brisbane had more bridges than most county parks
More than one person (OK, two) commented that all the big houses had no evidence of people living in them. Didn't notice this because I was counting all the bridges.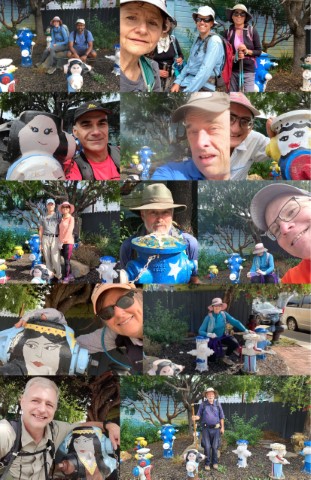 INCHers at Brisbane's famous Plug Preserve. Sandy F looks like a hydrant shepherd.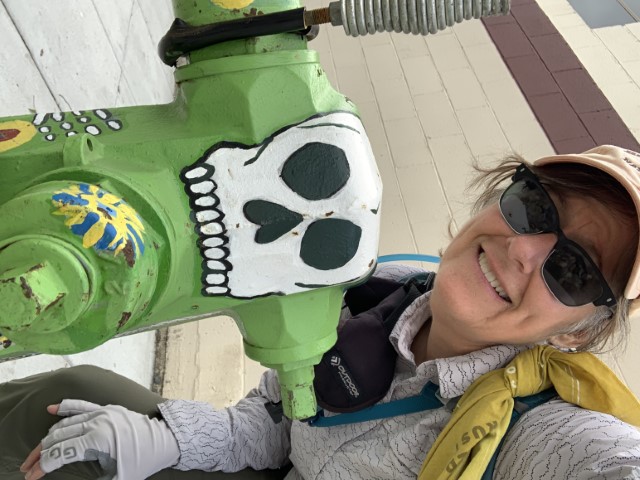 Stacy found an unarchived plug painted for Halloween
Several of us enjoyed a sit-down lunch at Melissa's Taqueria in Brisbane at the half-way point (elevation-wise).
Story within a story: after posting this write-up, the last remnants of Hayward Hiking Club decided to follow our track and do the same hike, complete with pictures at the Plug Preserve. They also provided a picture of where we ate lunch.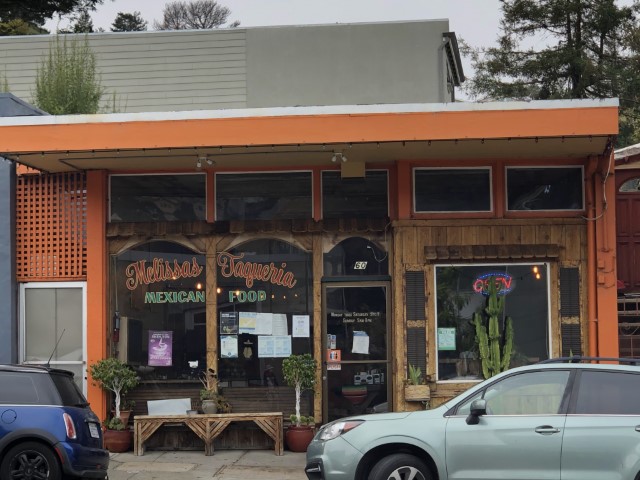 Guest submission: downtown grub
On the way out of DT Brisbane, I noticed an older gentleman in full display in his upstairs casement window looking down upon the world. This being the cheaper district, I thought. . .will that be me in 30 years? Hell no. I'd be on the patio saying "Get off my lawn!" and shooting a lasers 'cause its 2051! Pew pew!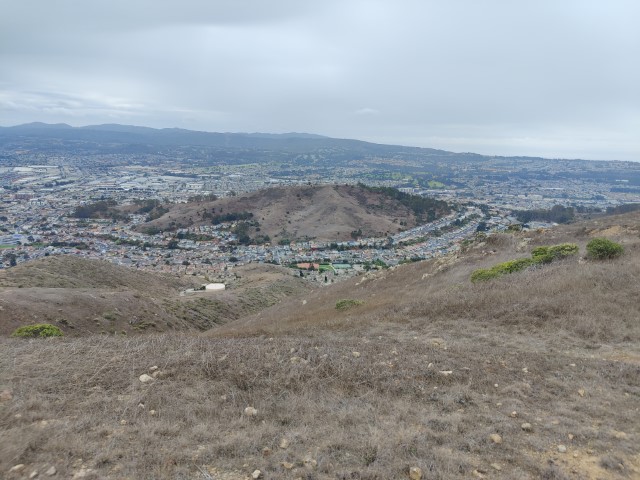 The unsigned side of Sign Hill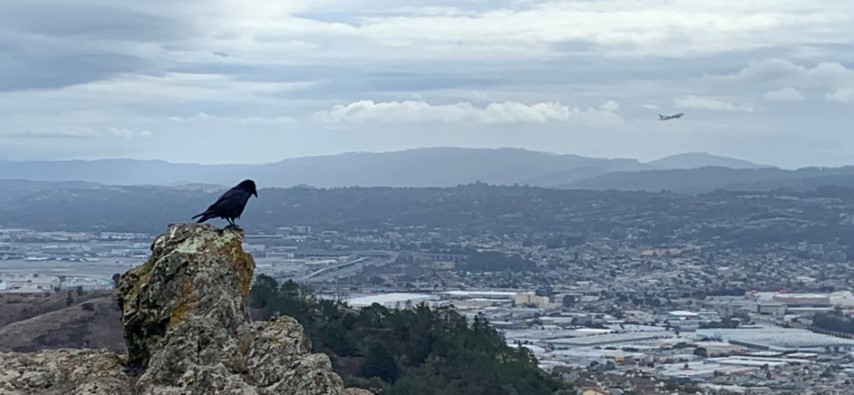 A crow pines to be a plane--we've all been there
On the way back down Sign Hill, tried to take every single switchback. The resulting GPS track looks more like a ski run than a hike. Most people just go straight down the middle. I tried to convince Mihail, but after two short switchbacks he lost patience. I thought it was sort of fun, although more useful on the way up than the way down.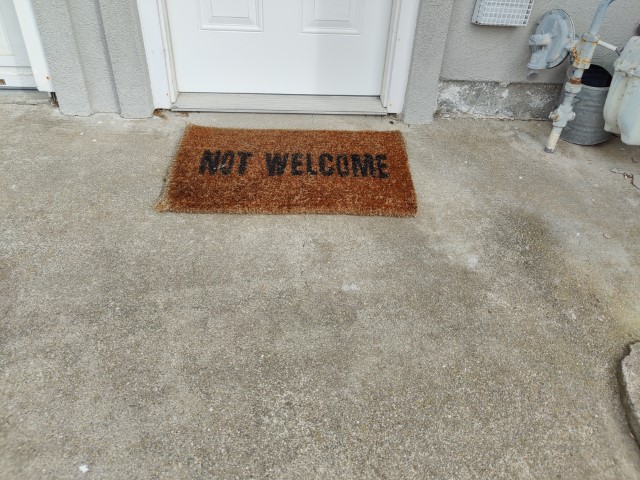 Outside a house near the trailhead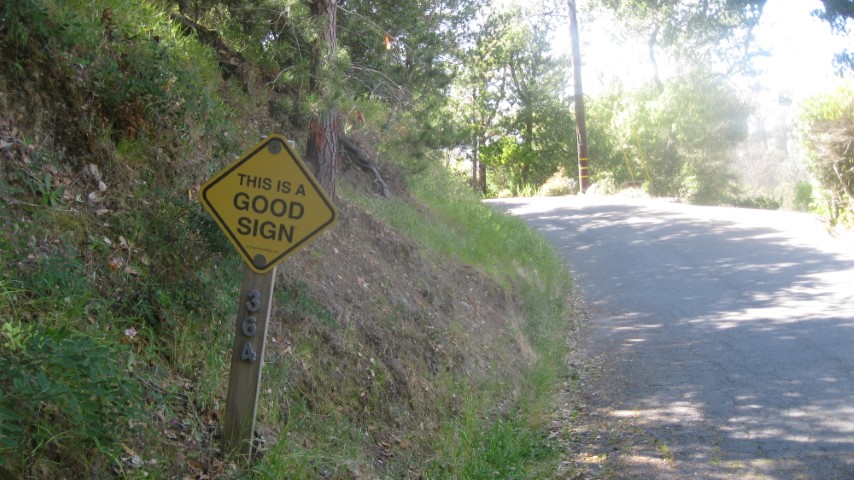 Peter M submitted this sign from #1266 to bring balance to this hike's name
Milestones:
Crystal's 30th leaf







Pages maintained by Steve Walstra, Peter Saviz, and Russell Gee.
©2022 Intrepid Northern California Hikers