1266. Santa Rosalia (10/02/21)

Hikers (21): Adam, Arlene, Christina, Ellen, Gela, George, Hong, Jarda, Jim, Kathryn, Kendra, Manfred, Mihail, Nagendra, Peter M, Rudi, Shuli, Sophie, Stacy, Steve, Yipeng
Distance: 20 miles
Rating: 3 difficulty, 9 beauty
Park info: Forest of Nisene Marks State Park near Aptos

Steve owes a writeup! -- Pictures by Manfred, Kendra, Sophie and Shuli
Weather was great--not hot at all. We had two routes--risque (harder) and fun (easier). The harder route was a weak 4; the easier route was a hard 3. Was disappointed to hear several people missed the Porter Trail at the end, which was a nice break from the road, as well as a few hundred feet of elevation gain. . .and it had a swing.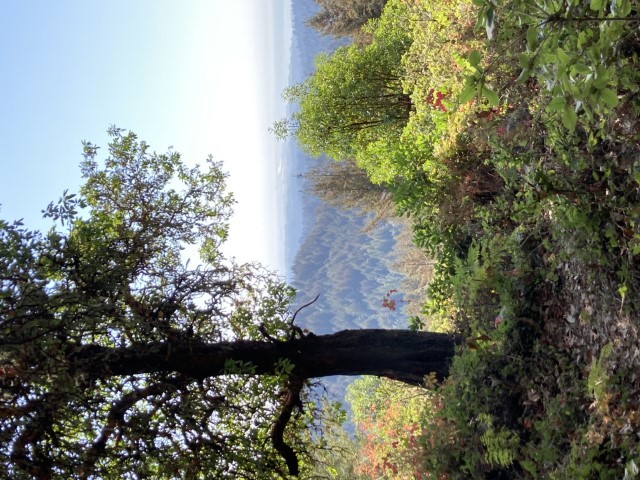 View from Sand Point Overlook
Mihail and I independently visited the actual Sand Point, which is an entertaining detour for peakbaggers. It does not appear to be regularly visited and is best accessed from a point well behind the overlook.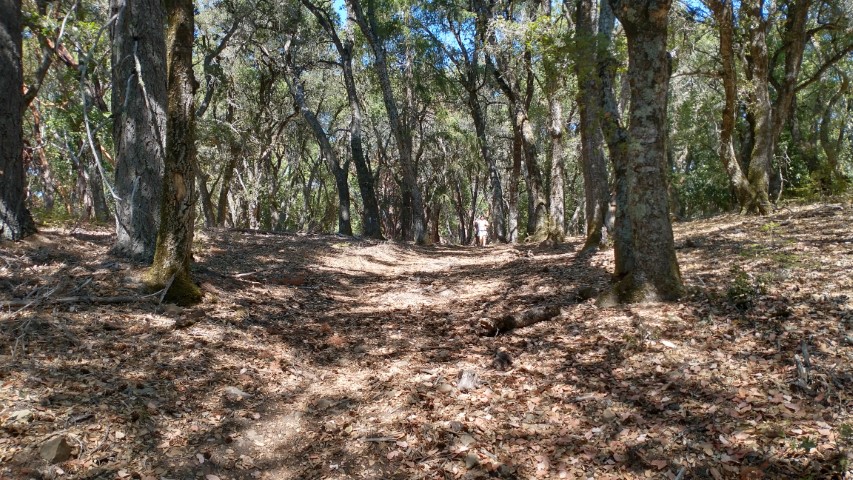 Shuli in the distance walking from viewless Santa Rosalia Peak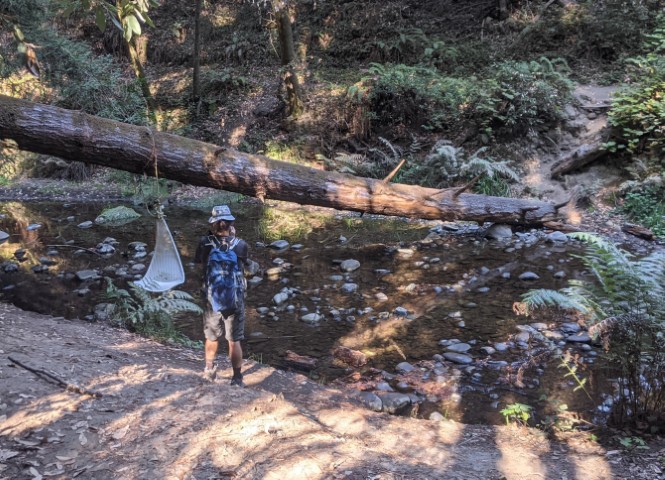 Kendra took a picture of Jarda taking a picture of the empty chair at the bottom of Porter Trail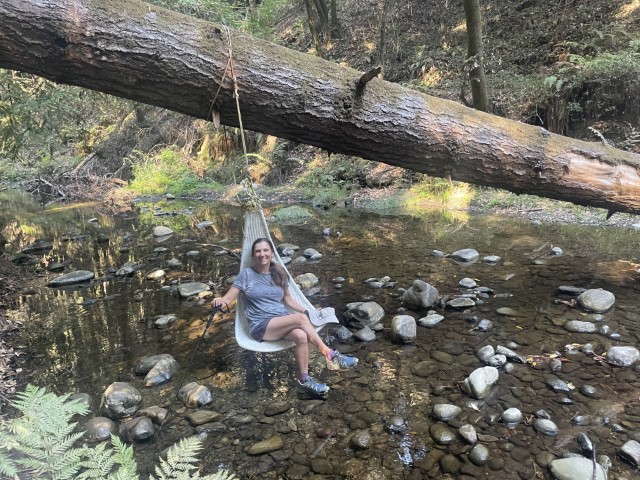 Manfred took a picture of Gela leveraging the chair at the bottom of Porter Trail
Milestones:
Arlene's 220th leaf
Steve's 990th leaf







Pages maintained by Steve Walstra, Peter Saviz, and Russell Gee.
©2022 Intrepid Northern California Hikers