1267. Coit & Kelly Lakes (10/09/21)

Hikers (32): Adam, Arlene, Baltazar, Brad, Chinyet, Christina, Crystal, David A, Ellen, Gela, George, Giulia, Helen, Hong, Jarda, Jim, Kathryn, Manfred, Mihail, Milon, Nagendra, Peter, Qi, Rich H, Ross, Rudi, Sandy F, Sarah, Shuli, Stacy, Steve, Vicki
Distance: 18 miles
Rating: 4 difficulty, 8 beauty
Park info: Henry Coe State Park near Morgan Hill

Peter owes a writeup! -- Pictures by Adam, Chinyet, Crystal, George, Jim, Milon, Qi, Shuli, and Stacy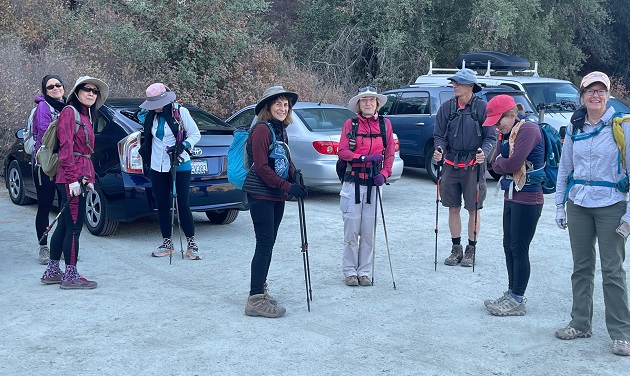 It was a chilly 39 degrees at the start. Some were dressed appropriately ...
... and some were not!
Henry Coe rangers on alert -- INCH is in town!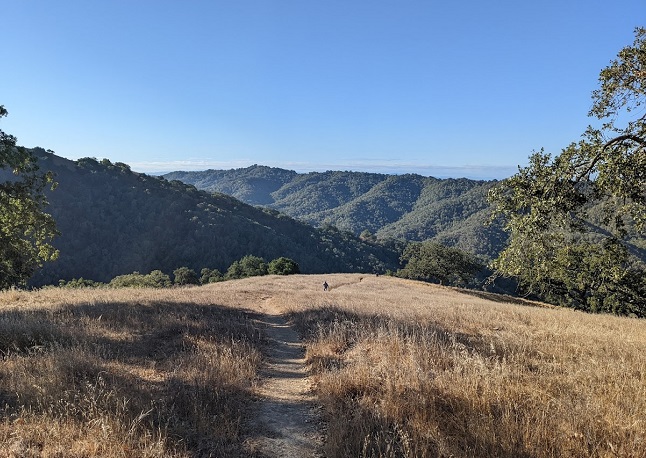 Heading up Middle Ridge is a good way to warm up fast!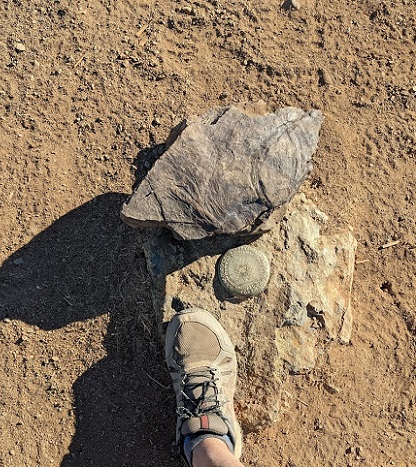 First stop -- Willson Peak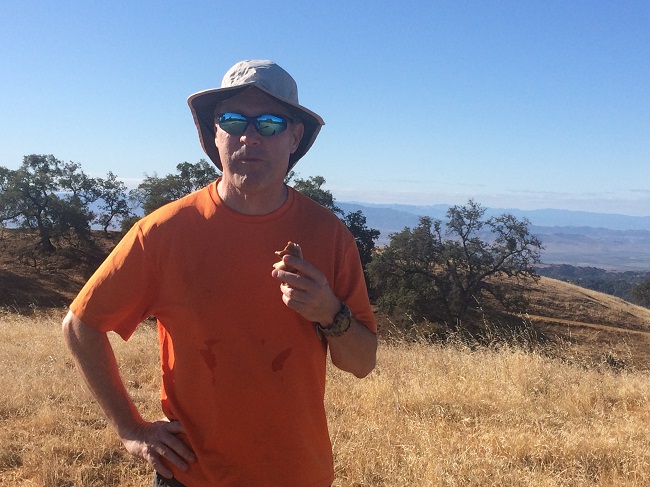 Gotta earn that breakfast bagel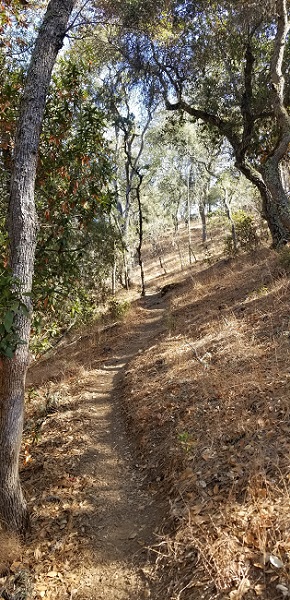 Some folks decided to take the pretty Deer Logic Trail instead of Tule Pond
What do you expect on the Deer Logic Trail?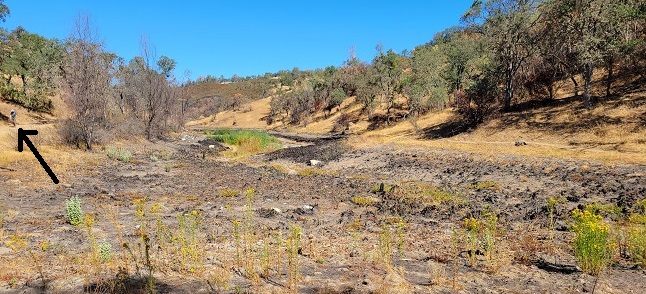 The south end of Coit Lake was just a mud bowl (see depressed Ross on the left). We need rain!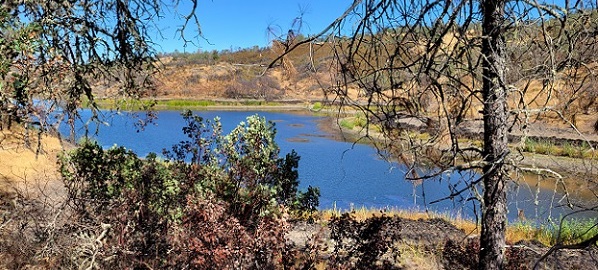 The middle part of the lake was thankfully looking a little better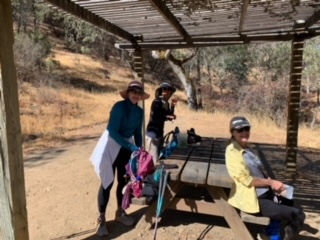 Ladies enjoying the lunch spot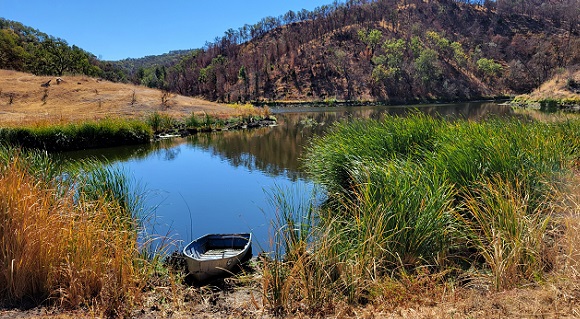 Kelly Lake was looking better. Want to take a boat ride?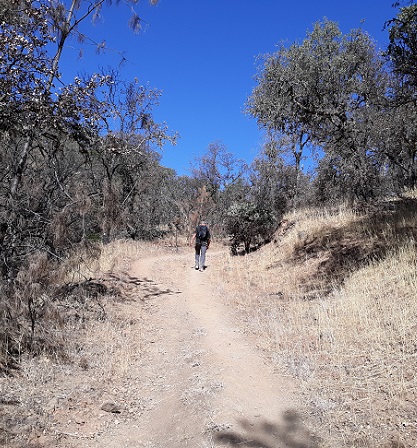 Jim just wanted to get the hike over with!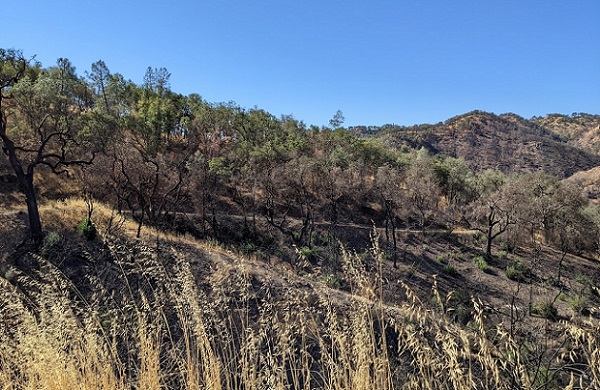 Big Henry is still recovering from the fires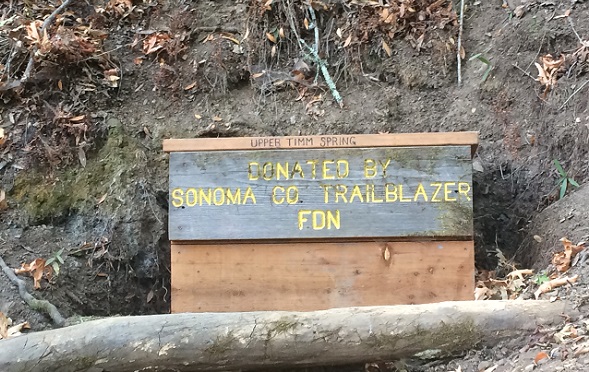 This spring on the Spike Jones Trail was a nice rest stop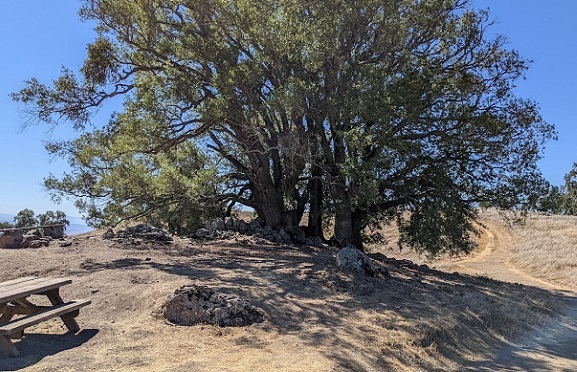 A better rest stop was this bench at the top of the trail (junction with Jim Donnelly Trail). I took a nice break there and enjoyed the view before heading down the damn Steer Ridge.
Jim & Shuli caught up with Sarah near Jim Donnelly Trail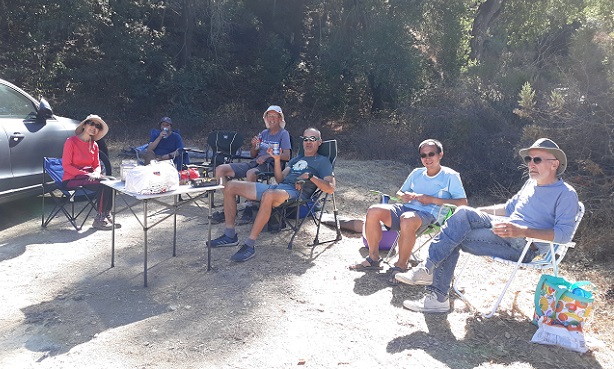 Front-runners had already started chillaxin' in the late afternoon sun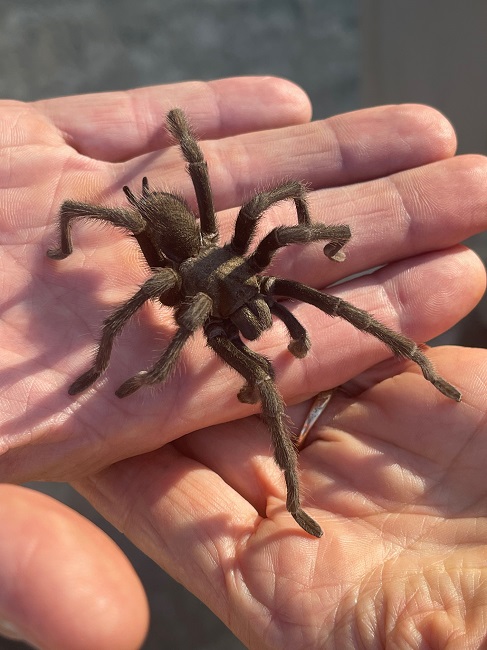 October is Tarantulafest time at Coe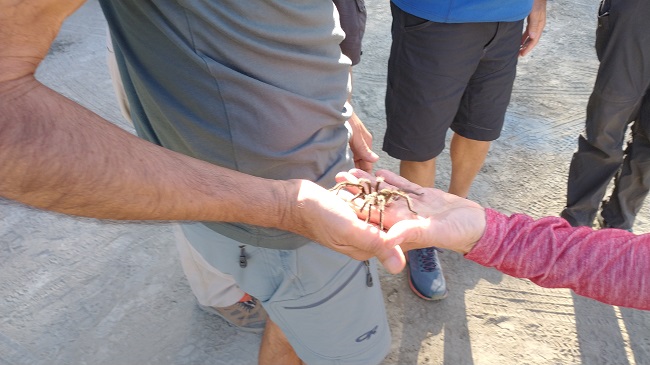 Talk about intrepid! Helen, George, and Mihail were a lot braver than me.
Milestones:
Chinyet's 220th leaf
Hong's 120th leaf
Sarah's 470th leaf







Pages maintained by Steve Walstra, Peter Saviz, and Russell Gee.
©2022 Intrepid Northern California Hikers