1273. Coyote Peak (11/13/21)

Hikers (30): Ares, Arlene, Arush, Baltazar, Chinyet, Chris P, Christina, Cogsworth, George, Giulia, Hong, Jim, Kathryn, Kendra, Kevin, Mihail, Milon, Nagendra, Peter E, Qi, Rhea, Ross, Rudi, Sandy F, Sarbinder, Shuli, Sophie, Steve, Vicki, Yipeng
Distance: 13 miles
Rating: 2 difficulty, 6 beauty
Park info: Santa Teresa County Park in South San Jose

Steve owes a writeup! -- Pictures by Everyone
Passed Peter M near the top of Coyote Peak--turned out he had done a shorter loop. Yenya was already at the post party when I arrived--turned out she had tweaked her ankle and cut it short. Jane was at the start and declared she was doing a shorter loop with her "+ 1". Helen and Otis were at the end, having done a shorter loop. Despite all those "no leaves", we still had 30 hikers do the whole hike. Arush gets a

for short-cutting down the switchbacks. Is he the new Eugene?
Sarbinder provided a link to a book and a review with background on the ranch families in the area with names you'll definitely recognize.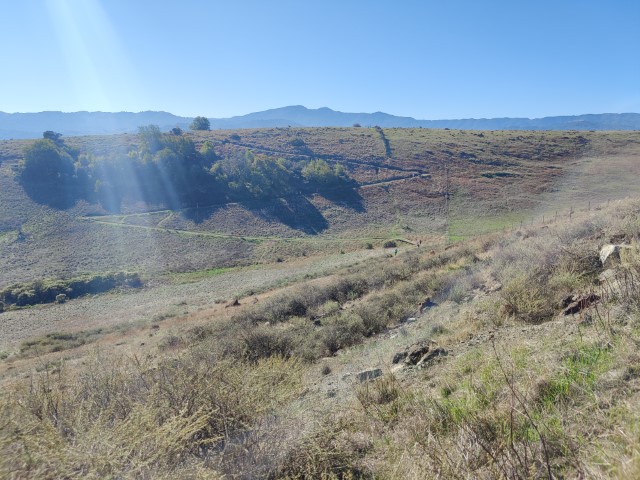 Switchbacks in Stiles Ranch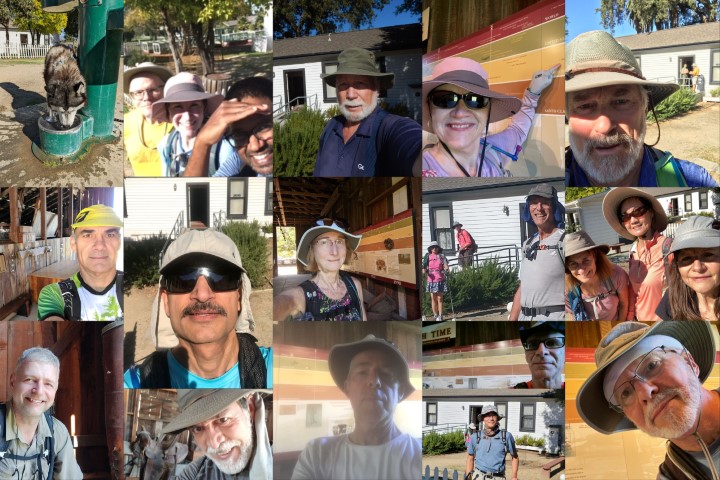 INCHers visit Bernal-Gulnac-Joice Ranch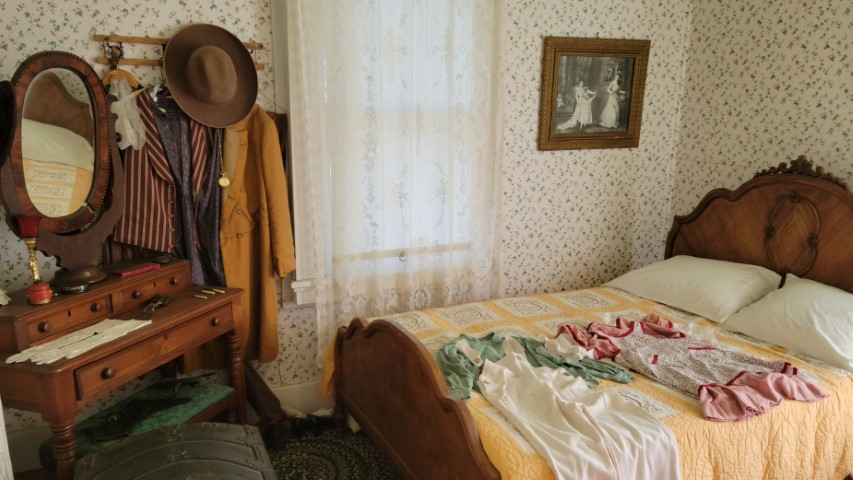 Old time hiking gear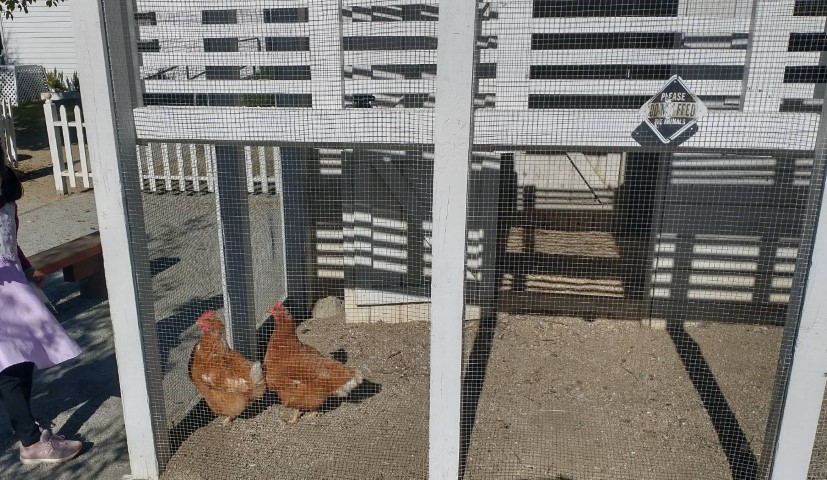 Chickens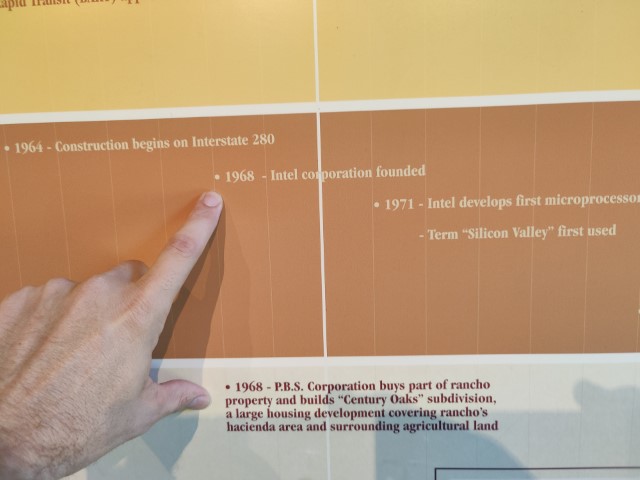 Most important point in Silicon Valley timeline
15.5 years ago I visited Tumacacori National Historical Park in AZ, which is near the start of the Juan Bautista de Anza National Historic Trail. Was happy to find that the Bernal-Gulnac-Joice Ranch stop along our hike is affiliated with that National Trail, complete with official National Park stamp.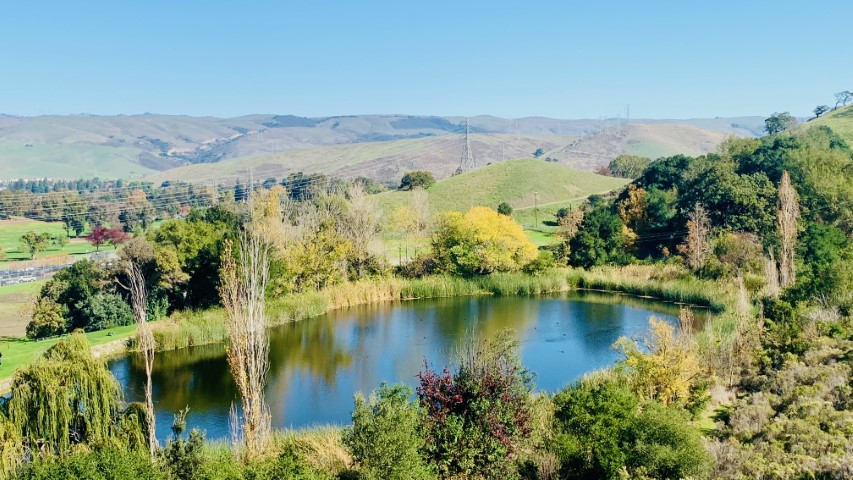 Runoff from Hidden Springs?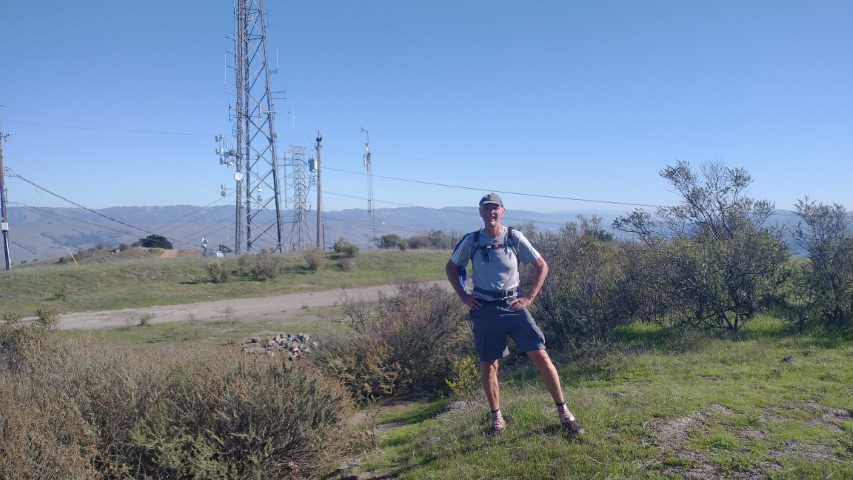 Jim on Coyote Peak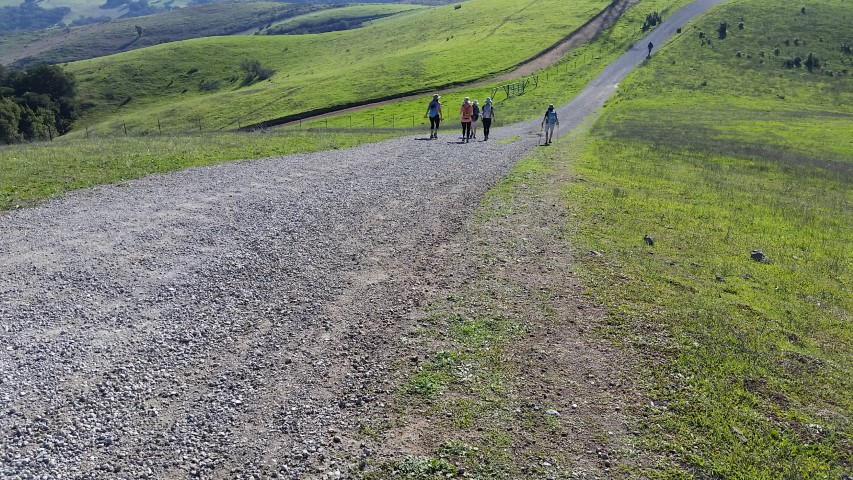 Heading down from Coyote Peak summit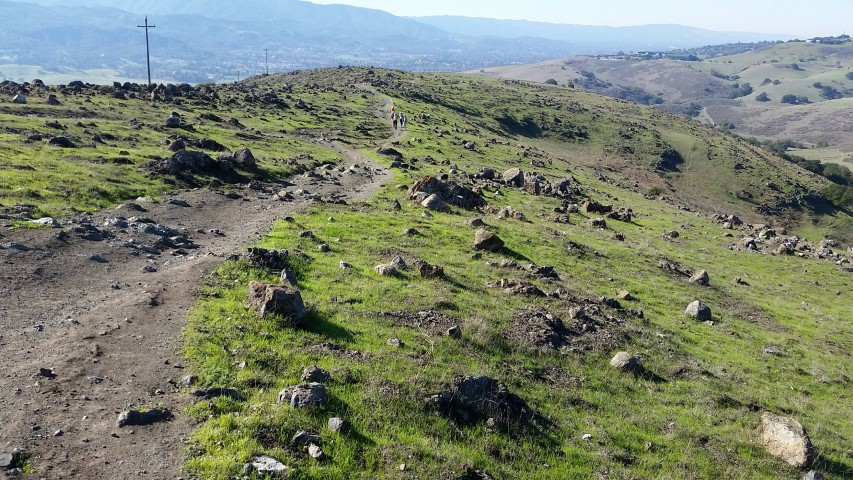 Surprisingly rocky section of trail

Post Party Panorama
Milestones:
Qi's 110th leaf
Rudi's 190th leaf
Sophie's 370th leaf







Pages maintained by Steve Walstra, Peter Saviz, and Russell Gee.
©2022 Intrepid Northern California Hikers