1293. Alviso Slough (04/16/22)

Hikers (17): Baltazar, Christina, Edita, Hong, Janice, Jarda, Jim, Kathryn, Mihail, Mike He, Padraig, Qi, Shuli, Sophie, Stacy, Steve, Theresa
Distance: 12 miles
Rating: 2 difficulty, 8 beauty
Park info: South Bay marshlands near Alviso

Steve owes a writeup! -- Pictures by Qi, Karl, Shuli, Jim, Jarda and Sophie
Hard to imagine a level 2 Alviso hike, but the trail was treacherous and occasionally closed. Just when you reached a good pace, you'd slip in the mud and dance around looking for firmer ground. It had rained the night before and was forecast to drizzle a bit near the start of the hike, so we knew what we were getting into.
We enjoyed a post party in the somewhat windy picnic area, followed by a second post party that started at world famous Vahl's and ended in Santa Clara. We ran into rarely-seen-on-a-hike Karl. INCH is everywhere.
And we're off. . .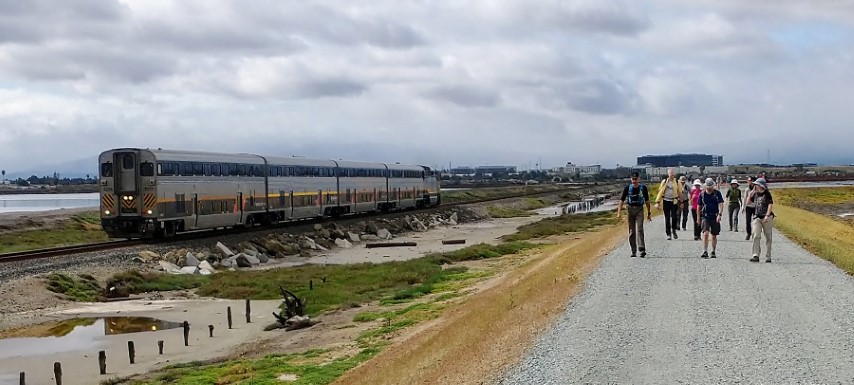 Racing the train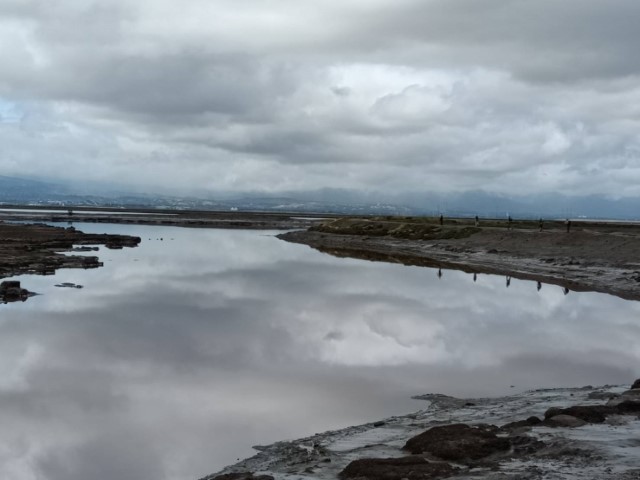 About to head over to the Mallard Slough Loop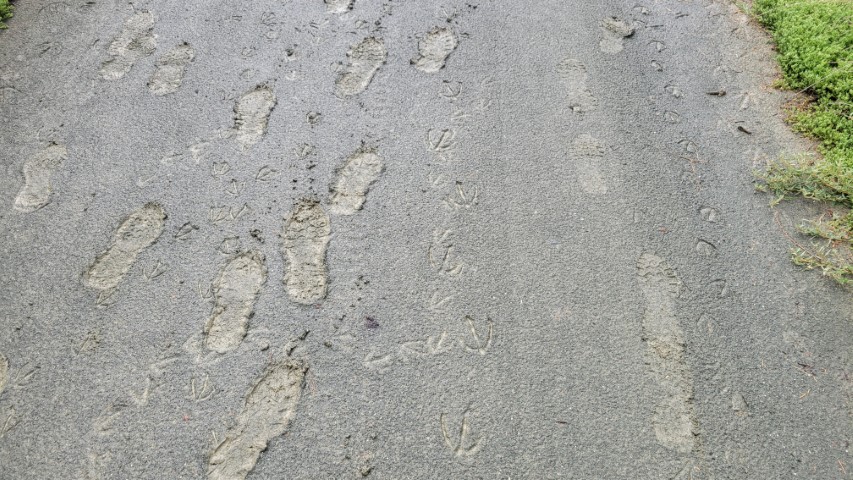 We were not alone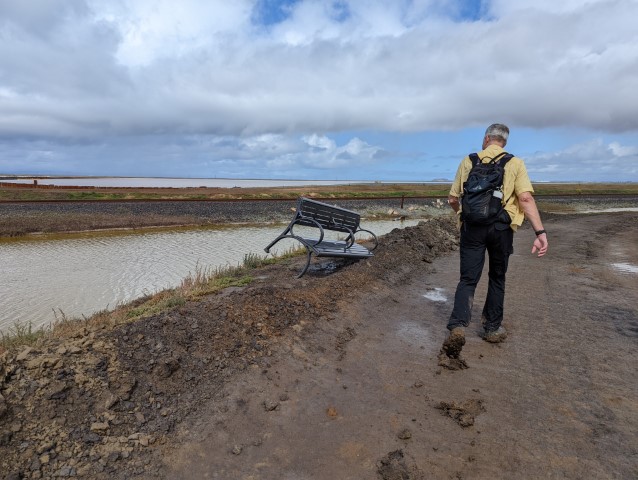 Recent roadwork capsized the bench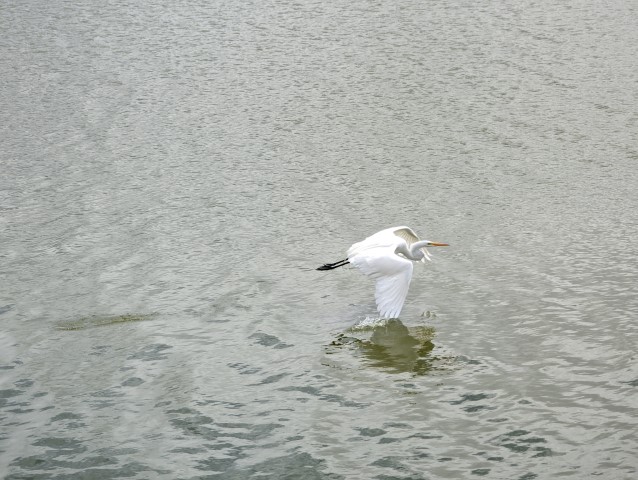 One bird (an egret)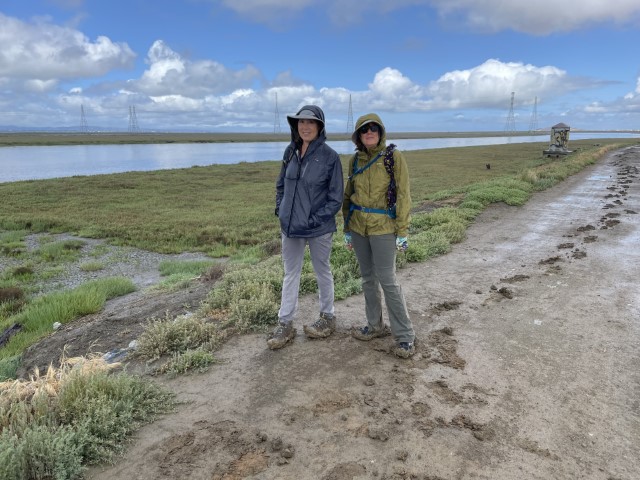 Two birds (a Janice and a Stacy)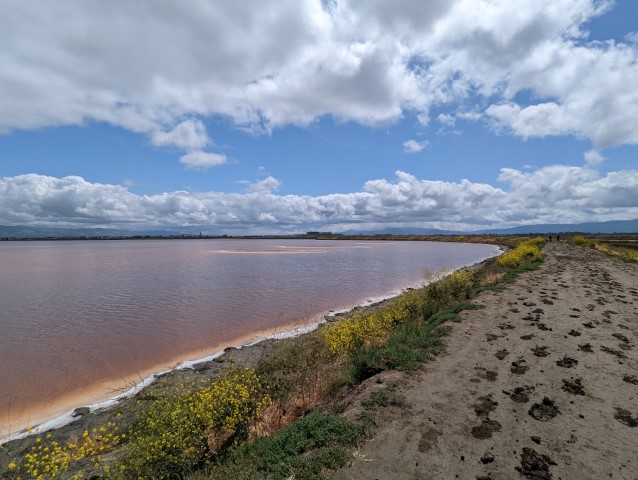 Briny water ends up with a reddish tint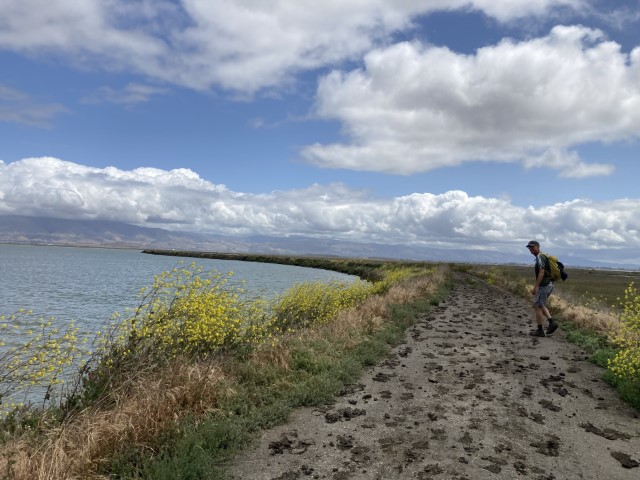 "Clean" water is still nice and blue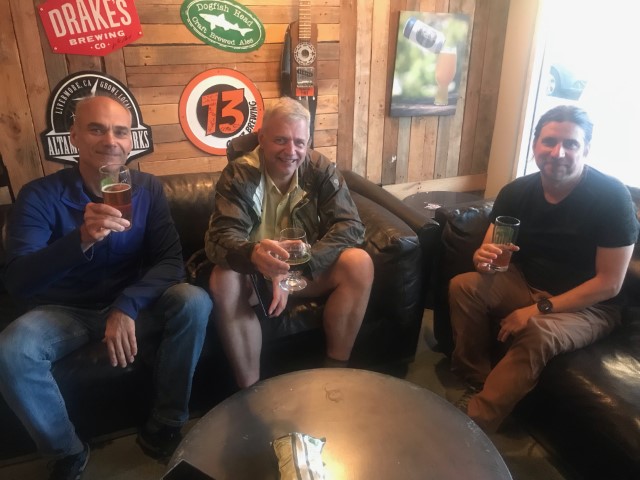 Post-party beer looks briny
Milestones:
Jarda's 110th leaf
Qi's 130th leaf
Theresa's 50th leaf







Pages maintained by Steve Walstra, Peter Saviz, and Russell Gee.
©2022 Intrepid Northern California Hikers