1296. Hartman Trail (05/01/22)

Hikers (8): Adam, Bill M, Christina, Jarda, Jeff, Kendra, Manfred, Steve
Distance: 9 miles
Rating: 3 difficulty, 9 beauty
Park info: Henry Coe State Park near Hollister

Write-up by Steve -- Pictures by Adam, Manfred, Jarda and Steve
When planning this months earlier, I had imagined a few INCHers car camping and only showing up (with light packs and big smiles on their rested faces) on this hike. That mostly didn't happen. Instead, five INCHers were at the trailhead near the advertised 9:30am start time. Jarda, Kendra, and Bill M were there when I strolled in 2 minutes "late". I scouted the wrong trail while Bill scouted the right trail. Christina showed by the time we'd figured it out.
1-2-3 INCH!
I'd made the start time optional because it is hard to estimate (1) how long it will take to break camp and (2) how enthusiastic one will after a potentially rough hike on the prior day. Manfred started earlier, five of us were "on time", and the rest of the prior-day hikers came late or skipped.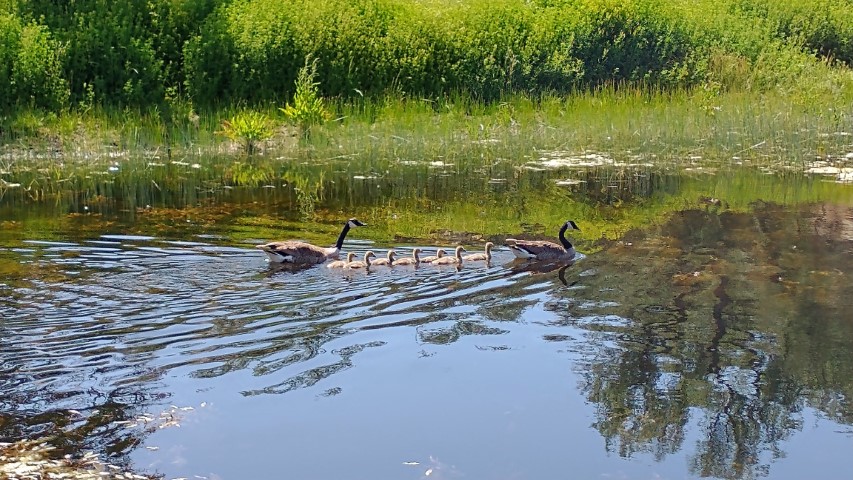 By the time most of us had cleared Hartman Peak, Shuli and Jim took this picture back at Jackrabbit Lake. . .That's a story from the prior write-up if it existed.
Jeff thought it would be funny to return a nearly full bottle of 151 Rum that I'd left at his birthday party. It was funny, but now had to lift it through 2.3k ft on the return. Enjoyed a break in the shade about half-way up Hartman (at which point the official starters blew past me). The breeze was so good at encouraging evaporation that I had to re-start relatively quickly because I was getting cold. That didn't last long, but was soon on Hartman's summit. Ahead could see there was still a bit of elevation to be lost and re-gained to reach the next ridge after which it would be mostly downhill to the car.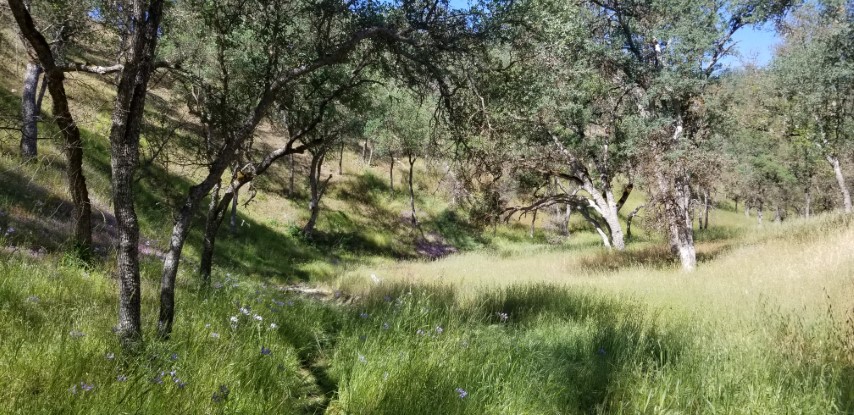 Start of Hartman Trail is shaded and gentle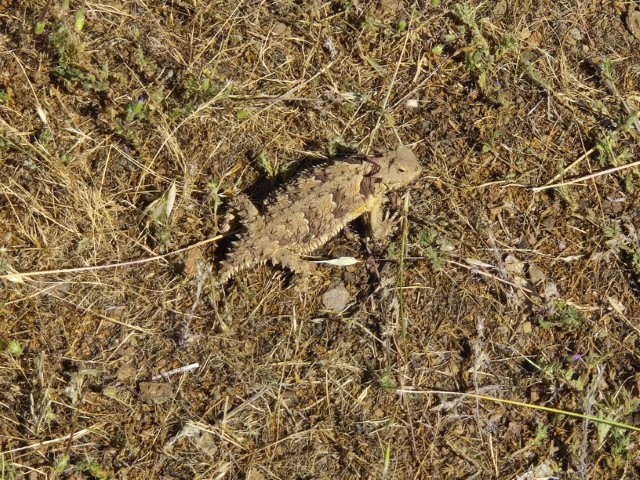 This Blainville's Horned Lizard augurs the upcoming heat #herpetology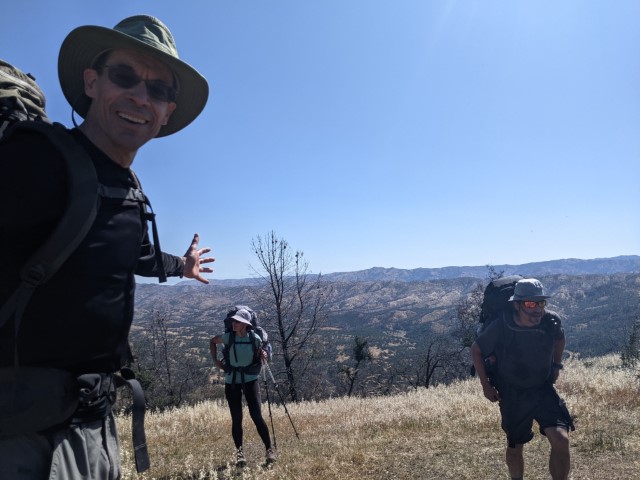 INCHers enjoying Hartman Peak @ 10:27am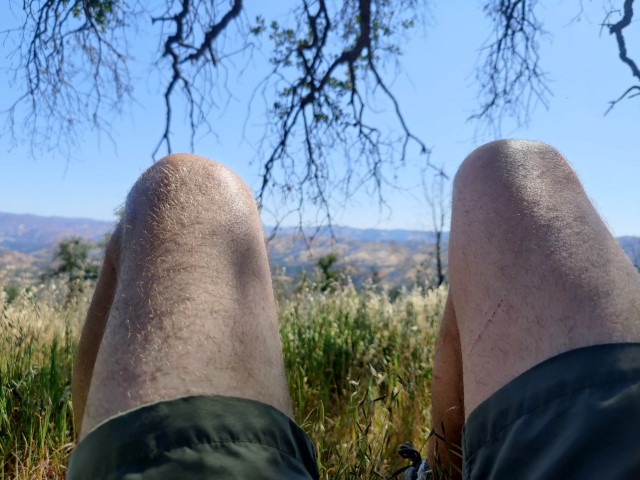 Lazy INCHer enjoying Hartman Peak differently @ 10:36am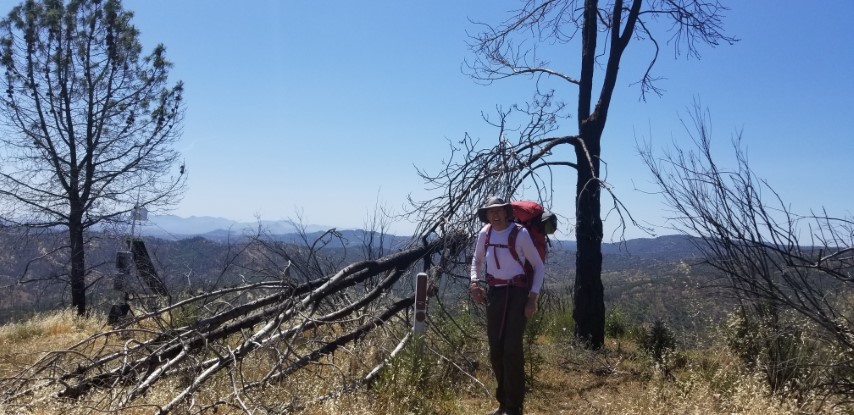 Jeff enjoying Hartman Peak @ 11:39am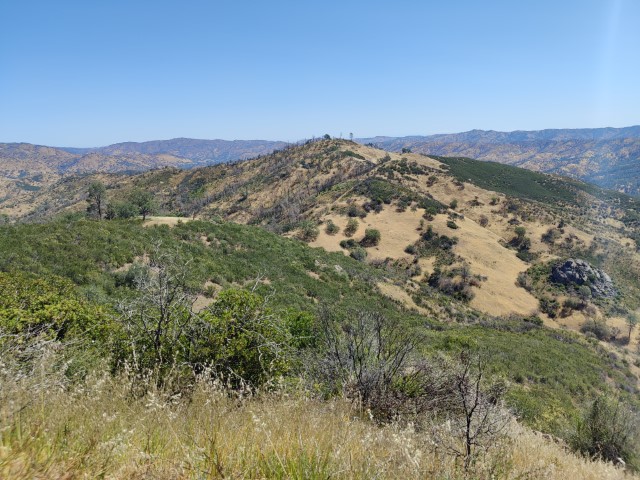 Hartman is a legit peak, as seen here from County Line road
Almost everyone took this picture because we knew the pain was over!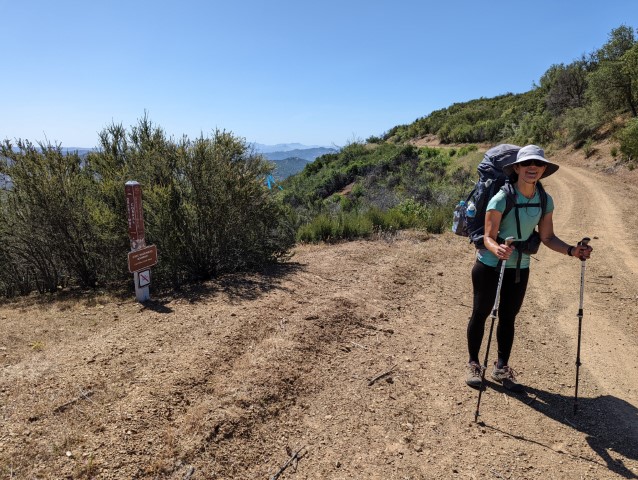 Christina is happy to be done (mostly) at the Hartman trail terminus
Along that segment, took a side trip to Horse Camp where I pumped some water. By the end of the 11 mile route I'd drank 3L. Near the end of the hike, was surprised that the side trail to Turkey Pond wasn't marked with a sign. Looks like everyone found it. Although nearly done, took a break there since it was a nice view with a big shade tree.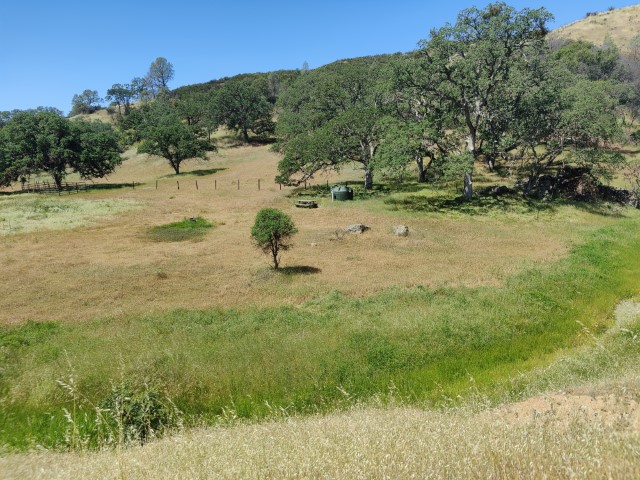 Horse Camp detour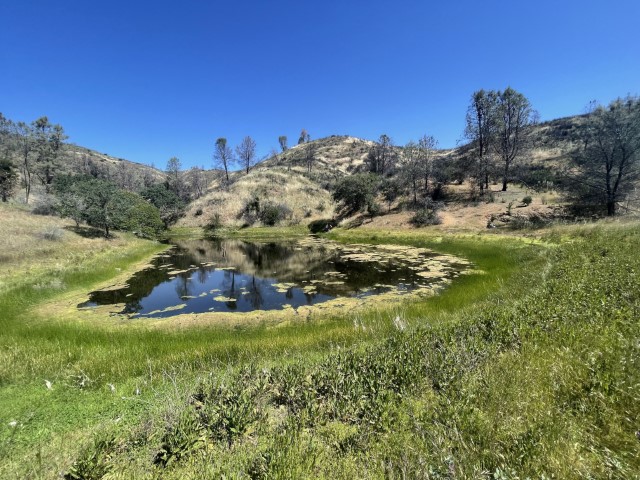 Turkey Pond! Almost everyone submitted a picture from here. The pursuit, my friends, is the joy.
Once I got to the end of the trail (and short segment of road), Manfred called out. He was sitting unshod in the shade awaiting Jeff and Adam, with whom he'd carpooled. He noted that Mihail (my carpool) had been by hours earlier, having skipped Hartman. For his crime, Mihail enjoyed copious amounts of cold lemonade at Oristimba Corral, which is one of the highlights of Back Country Weekend that I'd bypassed this year to hit new trails. So, no leaf, but better hydration.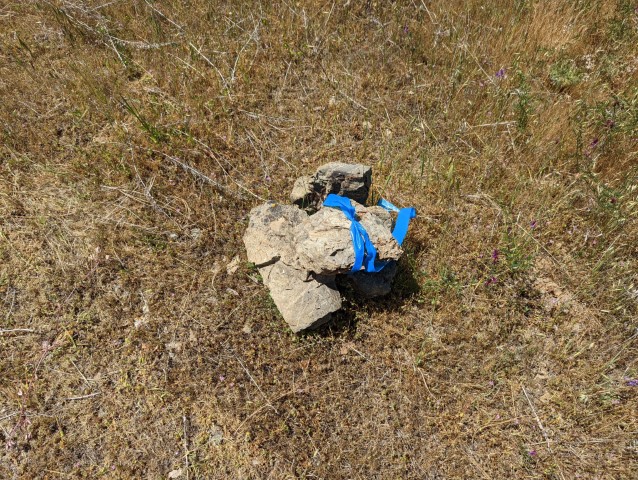 Worst gift ever. . .or a marker at the end of the trail
Many people took different side trips (like to Mississippi Lake) and started from more distant camps (like Jackrabbit), so the listed distance is the minimum of all participants. If car camping in Oristimba, this might be a 2, but with packs, it was definitely a 3.






Pages maintained by Steve Walstra, Peter Saviz, and Russell Gee.
©2022 Intrepid Northern California Hikers