1297. Ramage Peak Trail (05/07/22)

Hikers (30): Adam, Arush, Bjorn, Brad, Chris R, Christina, Crystal, Dan, Dan L, David A, George, Hong, Jacqui, Jarda, Jim, Kathryn, Kendra, Lina, Manfred, Mihail, Mike He, Nohemi, Peter, Qi, Ralph, Shuli, Sophie, Steve, Susan S, Theresa
Distance: 17 miles
Rating: 4 difficulty, 8 beauty
Park info: East Bay Municipal Utility District near San Ramon

Peter owes a writeup! -- Pictures by Adam, Bjorn, Dan L, George, Jarda, Jim, Kendra, Peter, Qi, Shuli, and Sophie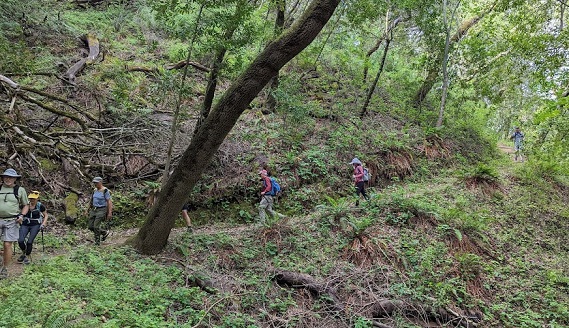 Nice trail -- there's much more greenery on the Chabot side compared to Las Trampas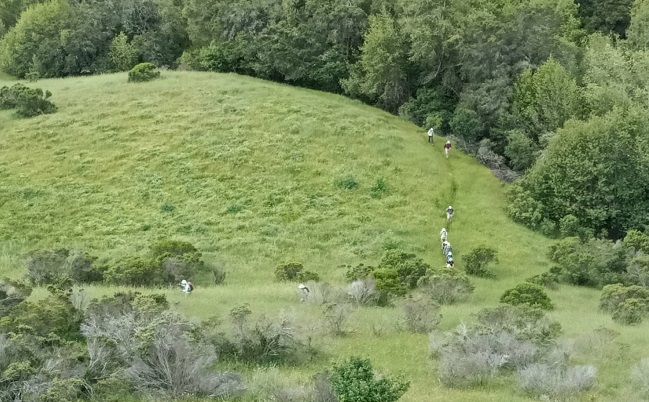 The INCH army of ants takes the hill ...
... and keeps marching on!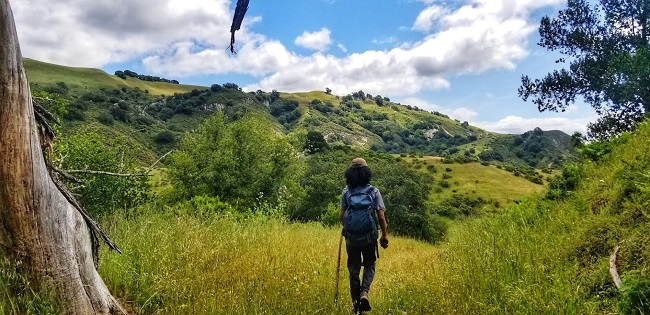 Arush enjoying the nice views on the trail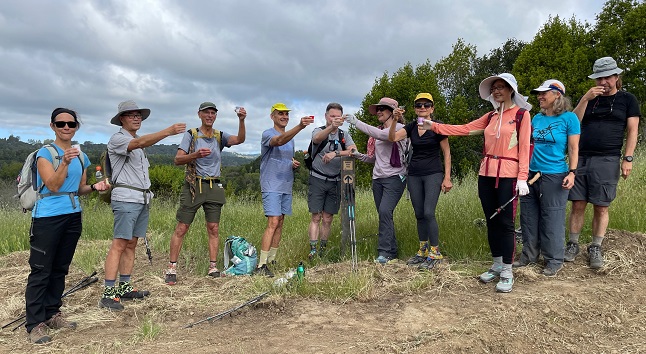 Taking a break to toast Kathryn's 300th!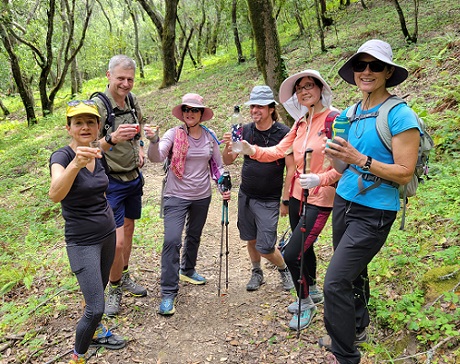 And again!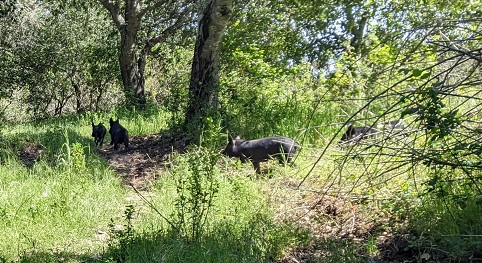 Some piggies tried to crash the party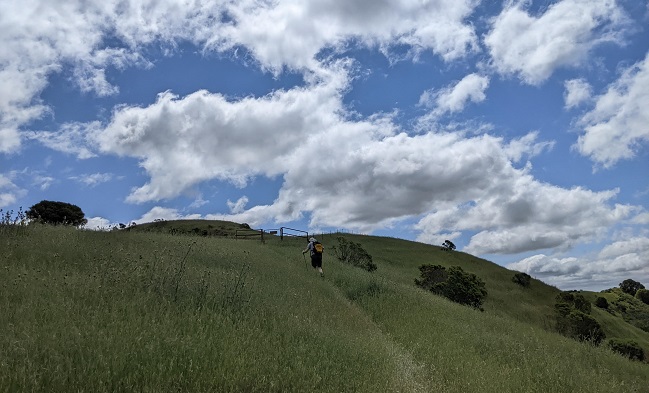 Slogging up Riley Ridge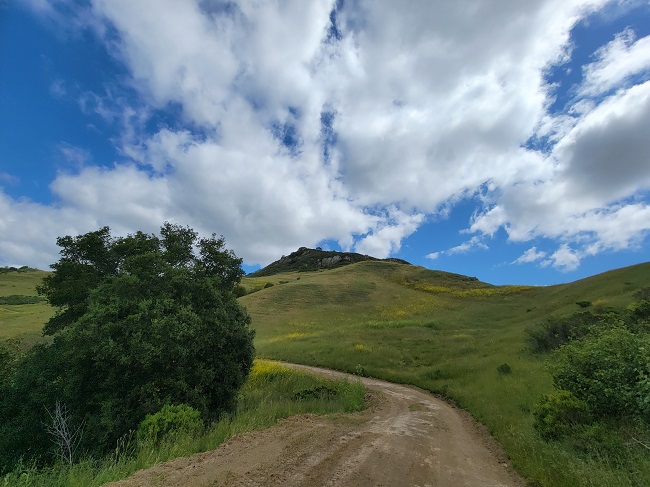 Ramage Peak comes into view -- the sky was amazing this day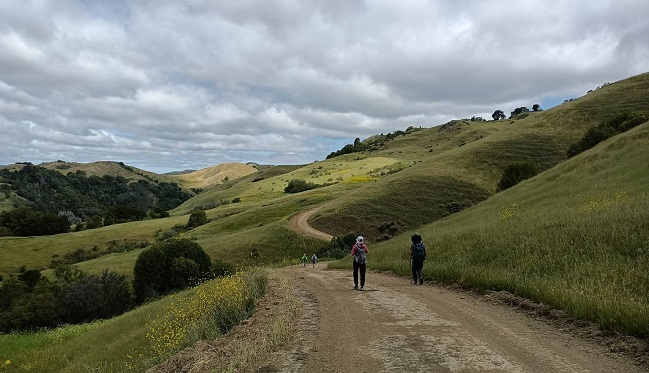 Getting closer ...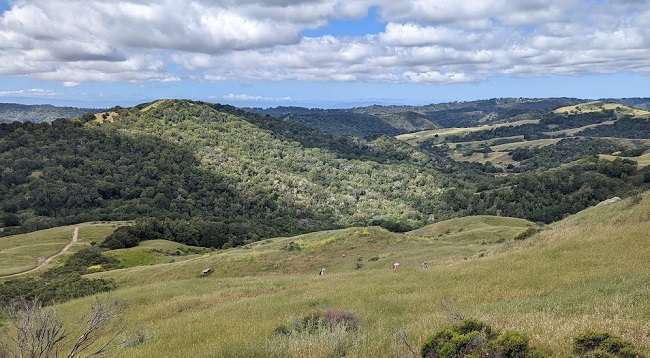 The INCH army starts the climb up to the peak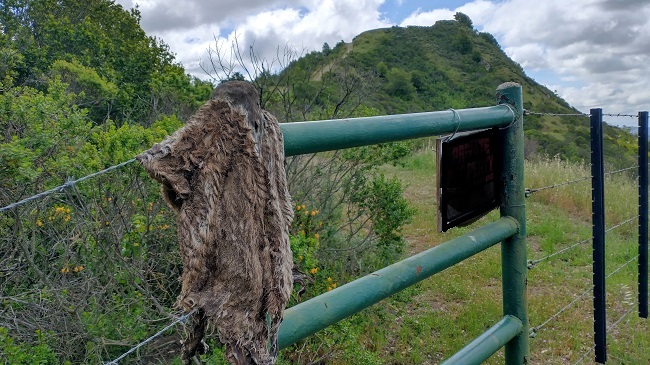 Foreboding signs!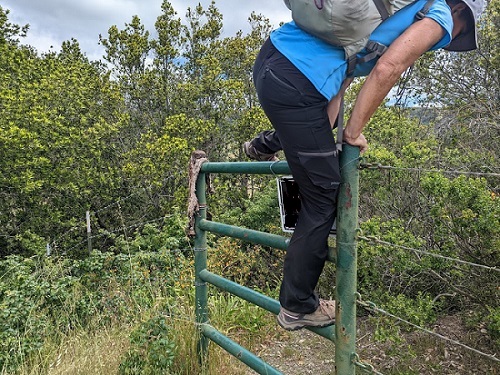 Continuing on, undeterred!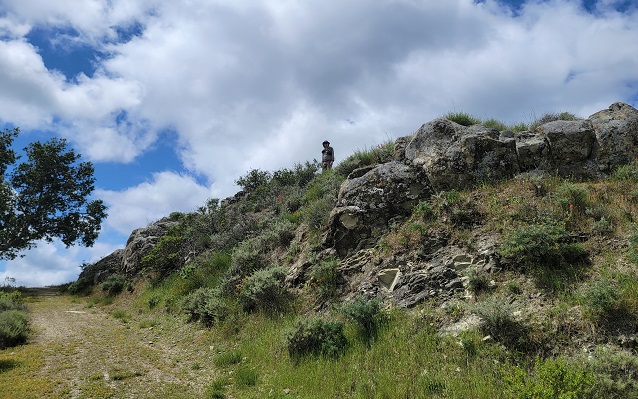 Manfred keeping a watchful eye out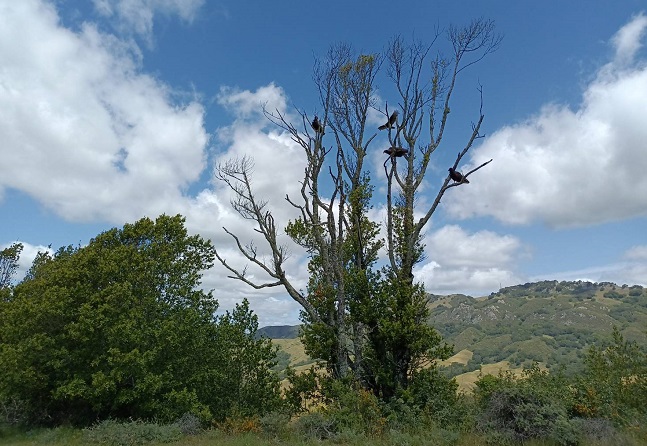 Turkey vultures protecting the peak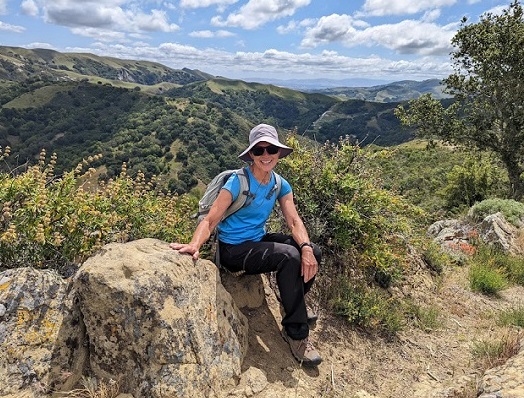 It was Christina's first time there and she was all smiles!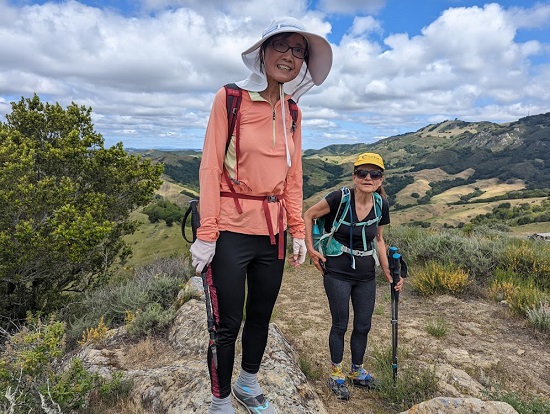 Hong and Sophie made it look easy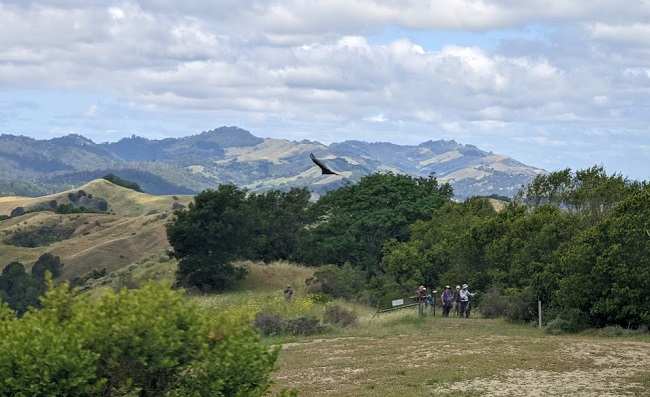 Turkey vultures trying to hold off the stragglers
A seat with a view!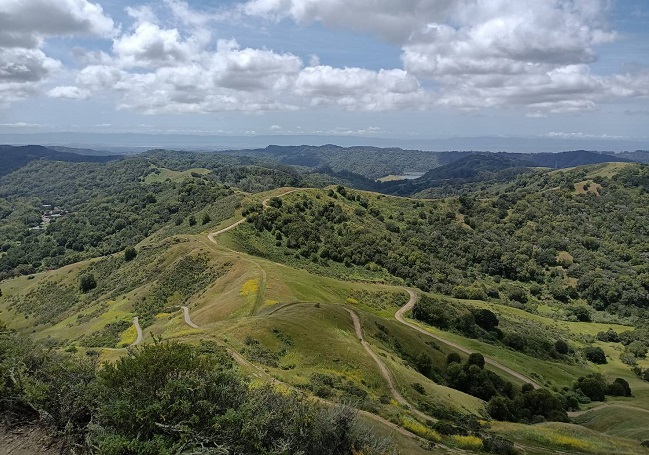 Many ways to get back ...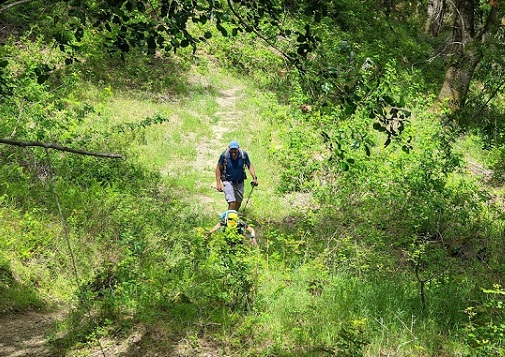 ... but first, we had to continue on to the end of the trail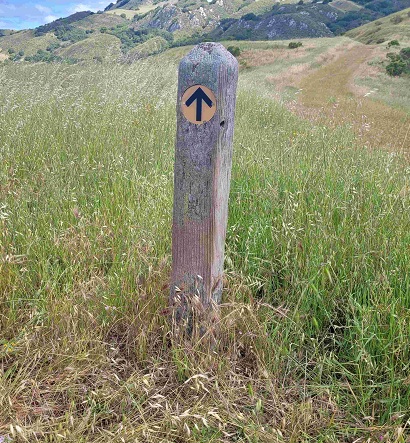 Keep going ... the trail ends at the foot of the Rocky Ridge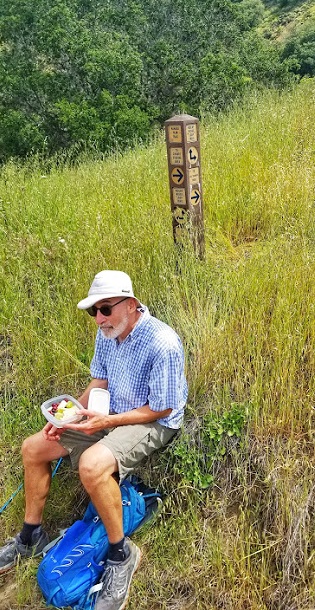 Brad is overjoyed to reach the end of the trail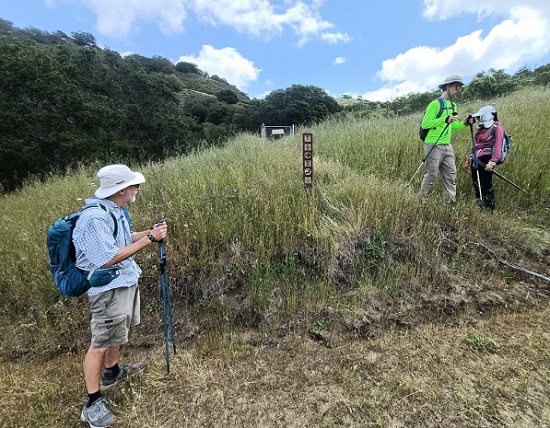 "Yes, it's here!"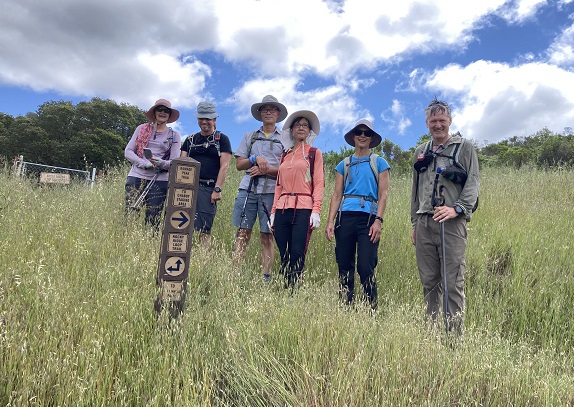 Proof that they made it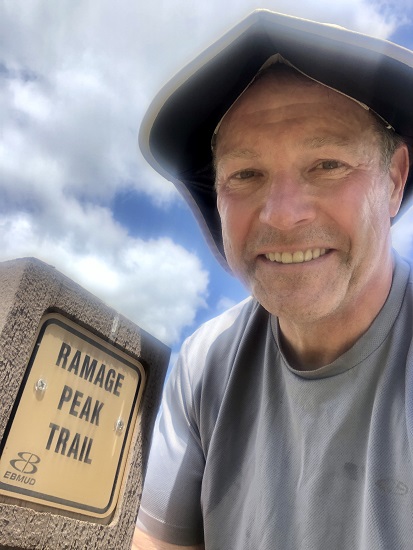 Trying to recreate the same pose as 70 hikes ago with the new sign (I was on the wrong side)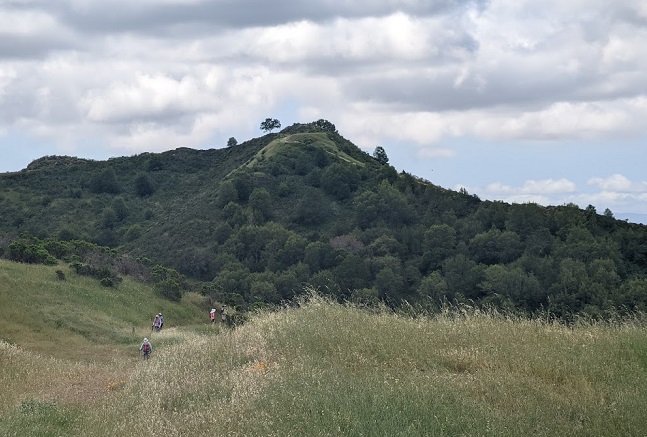 You could optionally revisit the peak on the way back (everyone declined)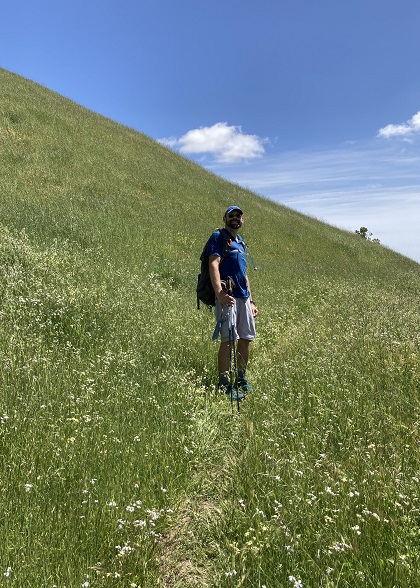 Adam enjoying the view on a beautiful spring day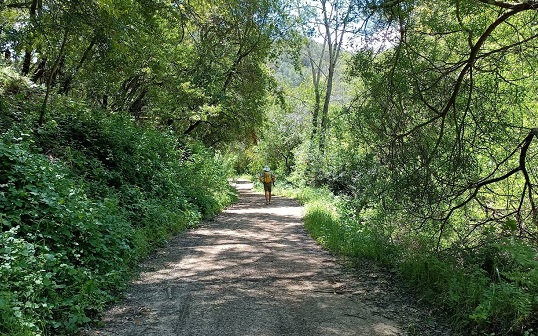 Some folks headed back via Miller Creek Road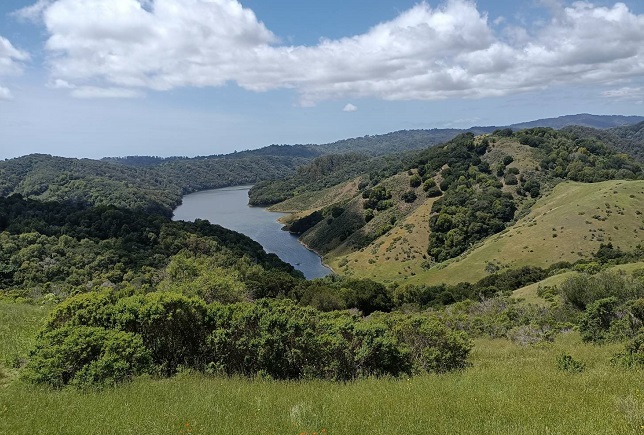 Nice view of the reservior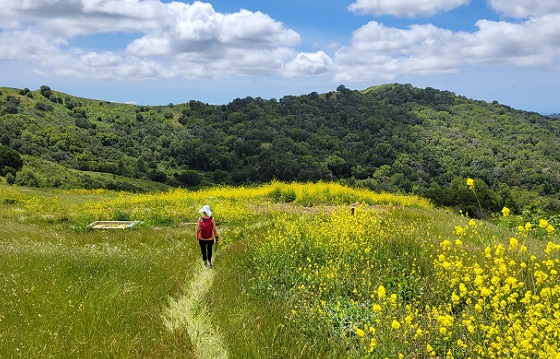 We had to be careful not to twist an ankle in the divets under the long grass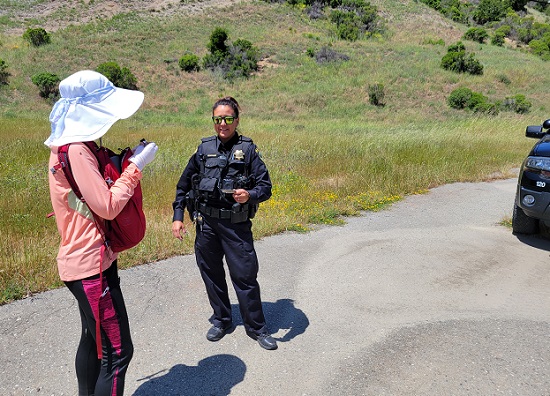 "Officer, I didn't know I wasn't on the trail!"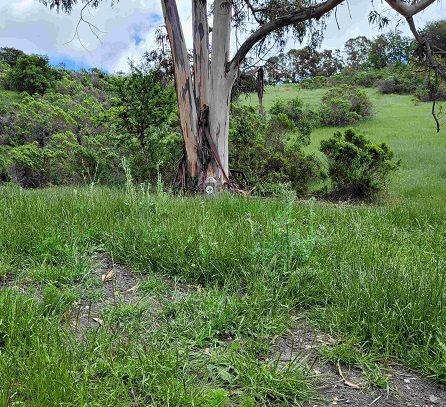 I took a nice break under this eucalyptus tree on the way back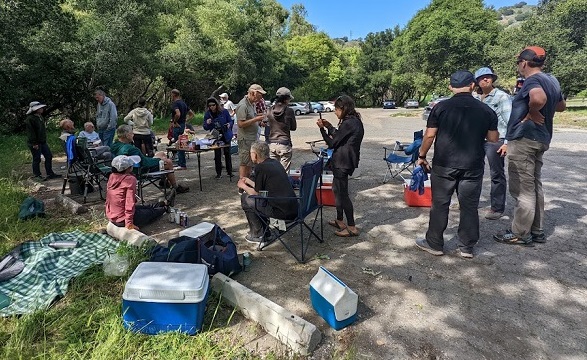 Meanwhile the party had already started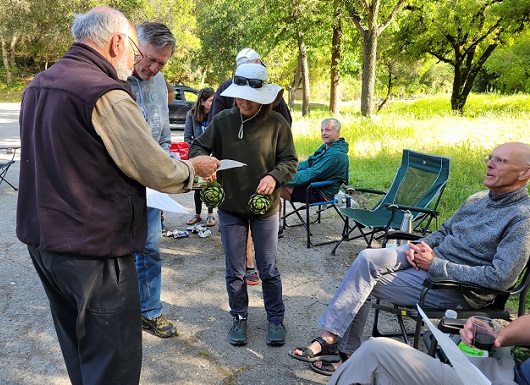 Sandy brought artichokes, along with preparation instructions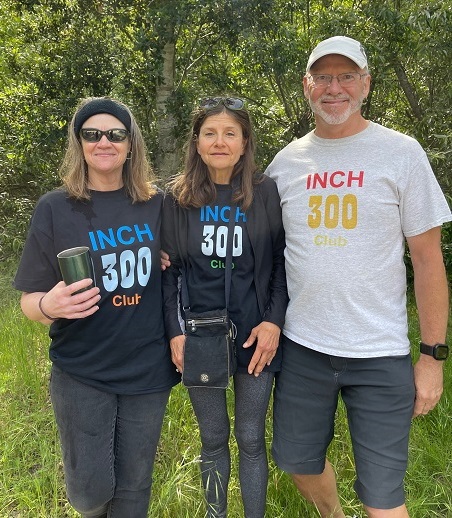 Proudly showing off their 3rd forest T-shirts. Well done!
Milestones:
Brad's 310th leaf
Jacqui's 1st leaf
Kathryn's 3rd forest
Mihail's 260th leaf
Ralph's 60th leaf
Shuli's 320th leaf
Sophie's 390th leaf







Pages maintained by Steve Walstra, Peter Saviz, and Russell Gee.
©2022 Intrepid Northern California Hikers