924. Mt. Sizer Loop (04/12/14)

Hikers (37): Adam, Amaury, Angelika, Arlene, Brad, Carissa, Chester, Chinyet, Christina, David, George, Hima, Iris, Jackie, Jane, Janice, Jeff, Jim, Kevin, Kirk, Kristy, Mike, Nagendra, Nick, Peter, Peter M, Robert, Ross, Russ, Russell, Sarah, Shuli, Stacy, Steve, Thai, Thomas, Trish
Distance: 20 miles
Rating: 5 difficulty, 8 beauty
Park info: Henry Coe State Park east of Morgan Hill

Write-up by Peter -- Pictures by Chester, George, Iris, Jim, and Nagendra
I'd originally planned to do the regular loop, but Uncle George came up with a new side trail, so I threw that in to the mix. I was "slightly off" in my mileage guesstimate, so we officially ended up with 20 miles and over a mile elevation on the day. Big Henry's birthday present to me was letting me survive the hike.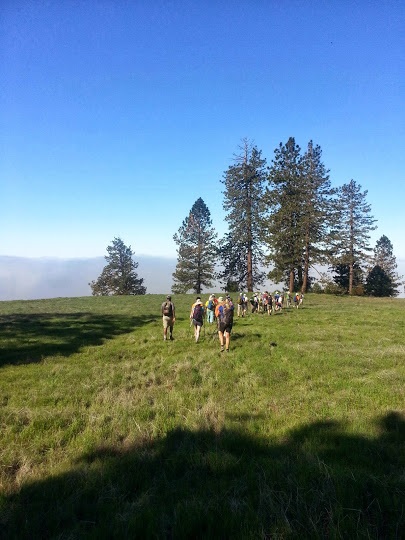 Off in search of the UG Trail ...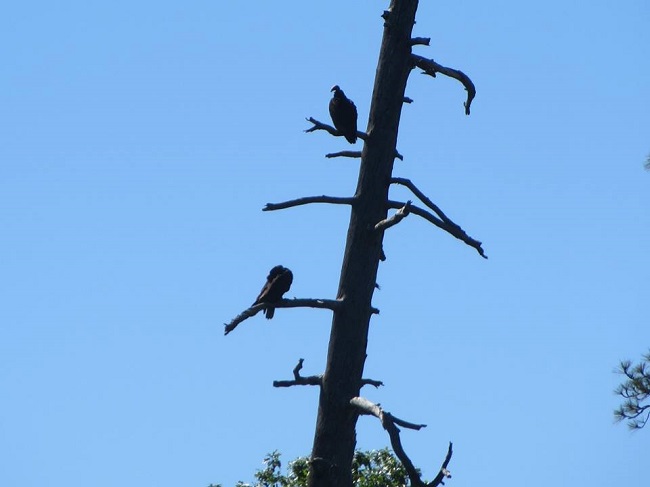 ... where the vultures were ready for us!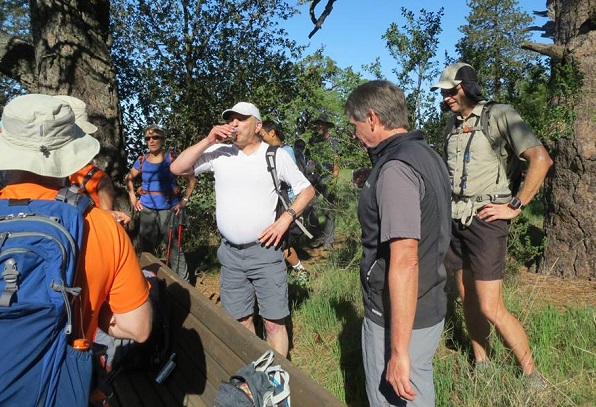 But first -- celebrating Mike's 151st ...
... and Arlene's first Forest! Congratulations!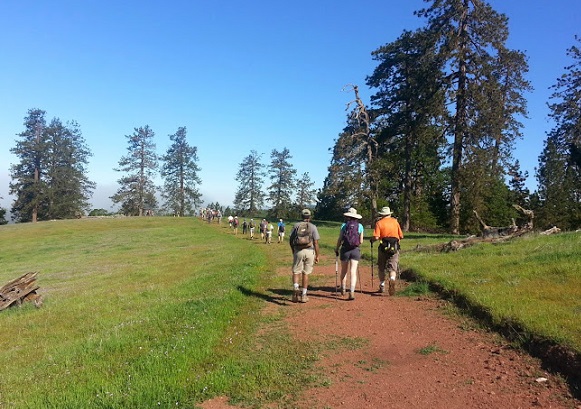 OK, time to start hiking ...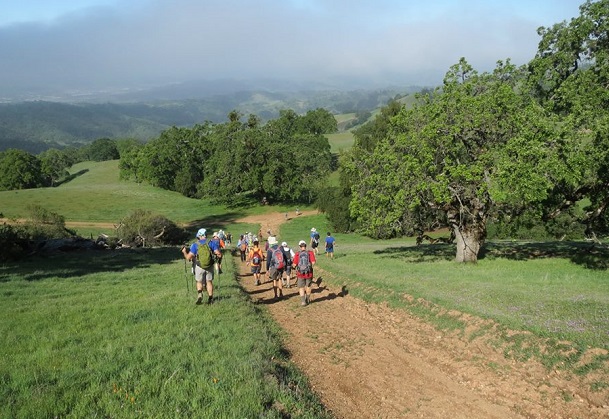 Nice views from the UG Trail, with San Jose off in the distance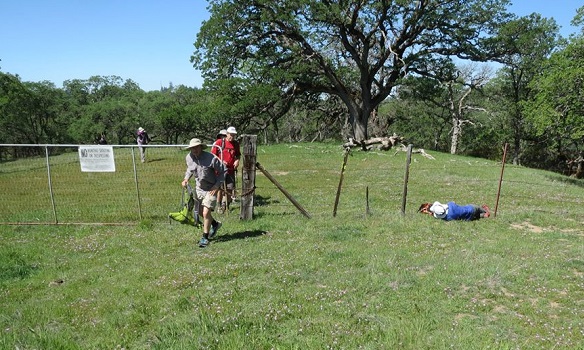 Back in the park again (ignore the dead body on the right)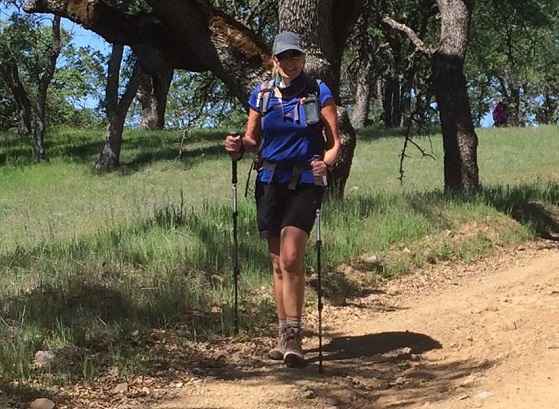 Kristy makes it look easy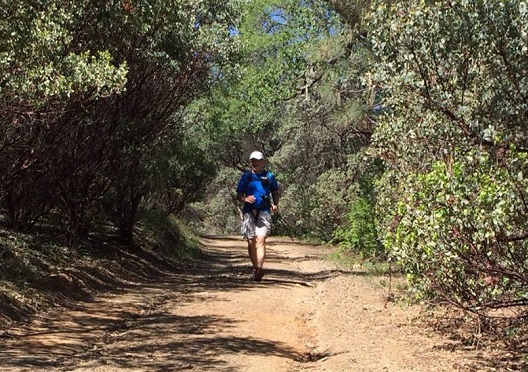 UG hauling beer and hauling ass up to the The Bench -- nice!!!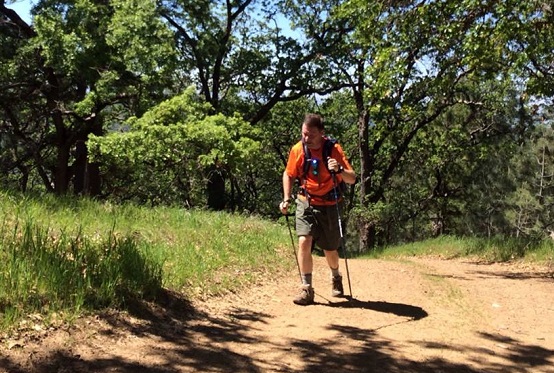 Almost there .... huff, puff, huff, puff ...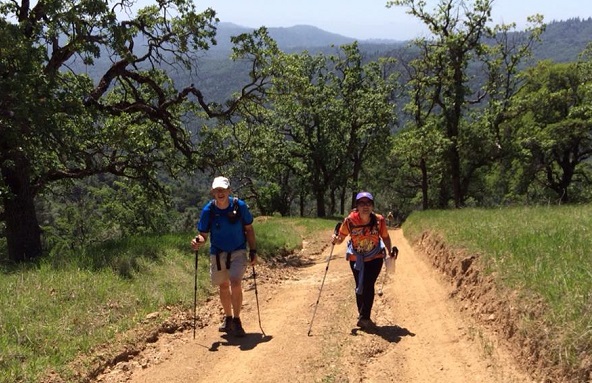 UG and WF almost there too ...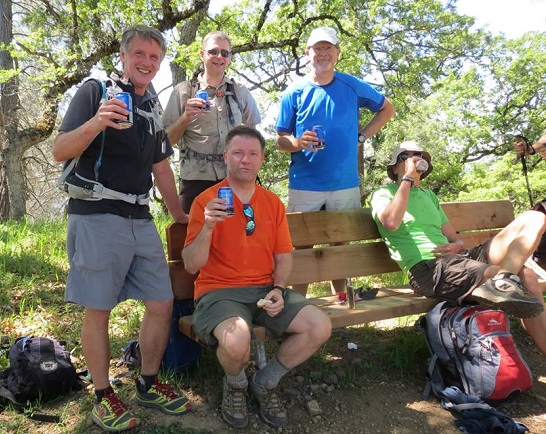 Cheers!!!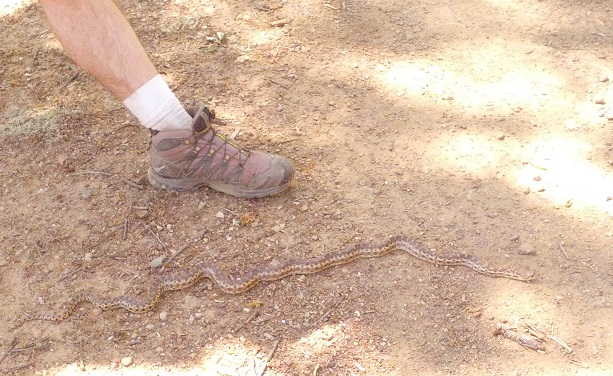 Go get your own beer!
(foot courtesy of Kevin)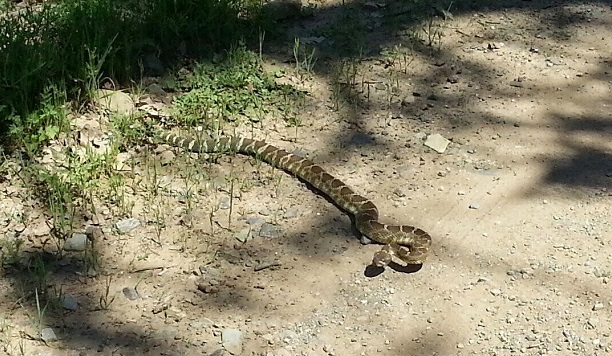 Shuli almost stepped on this one at Poverty Flat!
Lots of fun on the day ...
37 people on the hike, including the 3 INCH hike leaders and the current top 6 INCH leafers ... many different routes taken, but everyone made it to The Bench (and back somehow) so leaves all around!
Thomas bypassed the UG trail and went to The Bench and back ...
Angelika bypassed the UG trail but did the loop, coming up Cougar Trail ...
Three other INCH cougars, Sarah, Stacy, and Trish, also took the Cougar trail back ...
Captain Kirk bypassed the UG trail, but went from the creek to The Bench three times, in 31 minutes each time!!! Crazy, man! He got a well-deserved permission to take the Poverty Flat Trail back ...
9 others also took Poverty Flat Trail back: Arlene, Hima, Jackie, Janice, Iris, Kevin, Nagendra, Peter M, Robert (good job recovering after hurling chunks at The Bench) ...
22 others did the full loop -- good job!
p.s. Big shoutout to Chester who flew up the hill from the creek to The Bench in 26 minutes! Of course, it helps to have a nice wife to carry all your crap ...
Milestones:
Arlene's 1st forest
George's 340th leaf
Hima's 260th leaf
Jim's 1st leaf
Mike's 151st leaf (and shot)
Nick's 50th leaf
Peter's 480th leaf







Pages maintained by Steve Walstra, Peter Saviz, and Russell Gee.
©2022 Intrepid Northern California Hikers