955. Maguire Peaks Loop (11/08/14)

Hikers (31): Alan, Arlene, Biz, Brad, Carissa, Carol, Chester, Dan, David, George, Giulia, Helen, Jackie, Jane, Jim, Karl, Kathryn, Kevin, Nagendra, Peter, Peter E, Robert, Ross, Sarah, Sarbinder, Shuli, Suresh, Theresa, Thomas, Yipeng, Zak
Distance: 13 miles
Rating: 3 difficulty, 8 beauty
Park info: Sunol Regional Wilderness in Sunol

Peter owes a writeup! -- Pictures by Alan W, Karl, Giulia, and Yipeng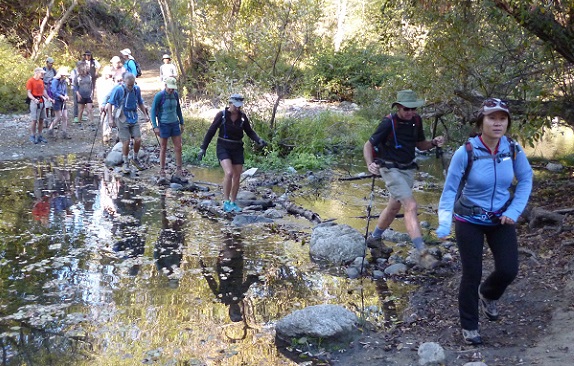 The bridge was out, so we had to start the hike by crossing the stream (nobody fell in)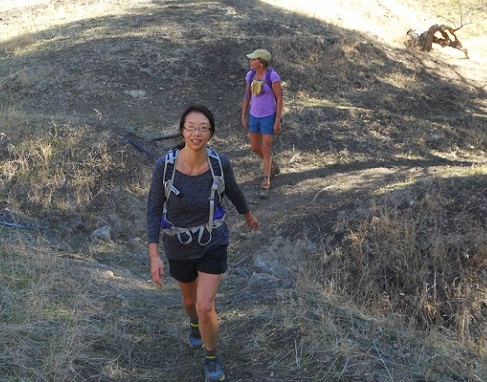 Shady ladies on the Shady Glen Trail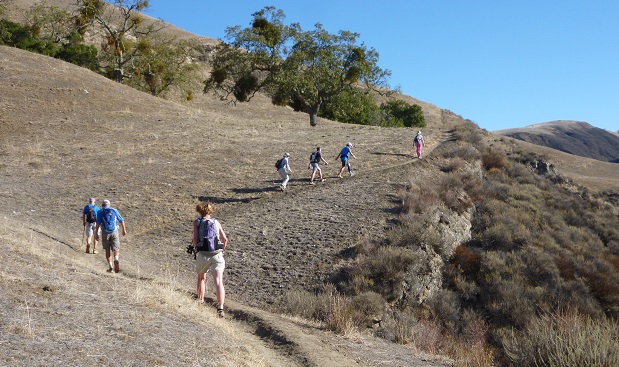 Heading up Flag Hill -- not even 9am, and it already felt warm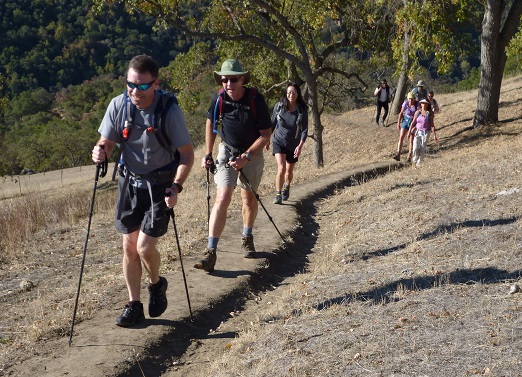 Alan and Peter talking fantasy football all the way up
(ladies kept their distance for this and other reasons)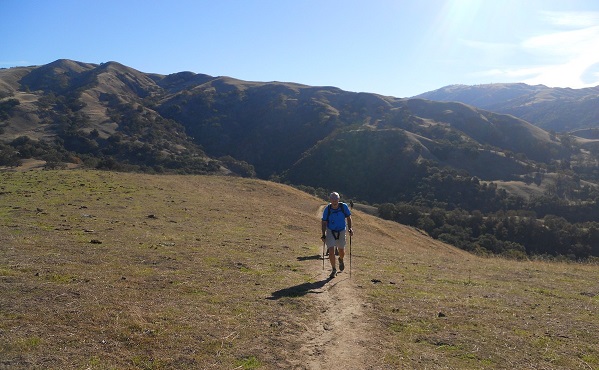 UG on the home stretch to the top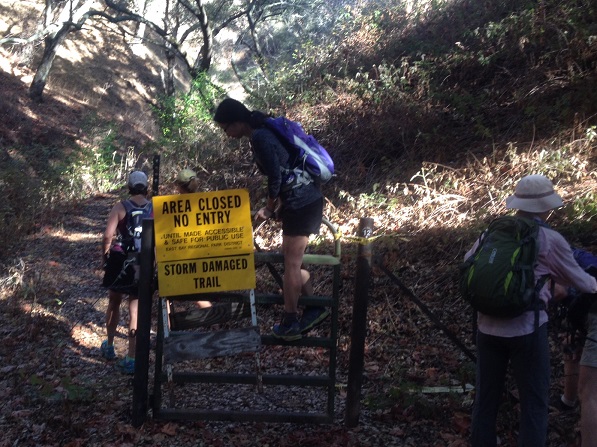 Many people took the "Sarah Trail" ... good thing Homeland Security was not around ...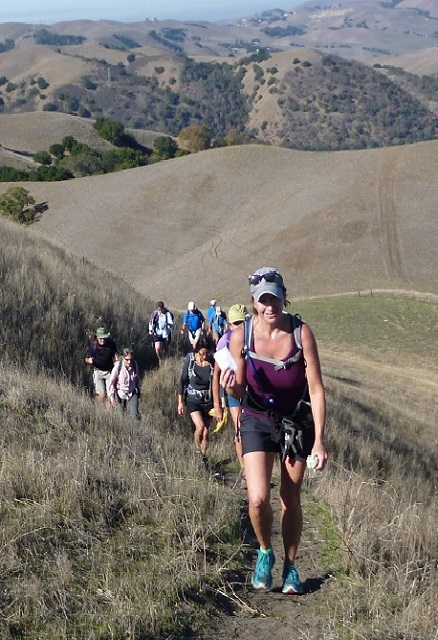 Heading up to Maguire Peak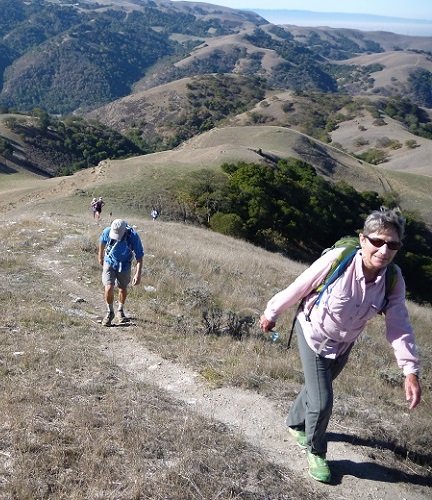 Almost there ...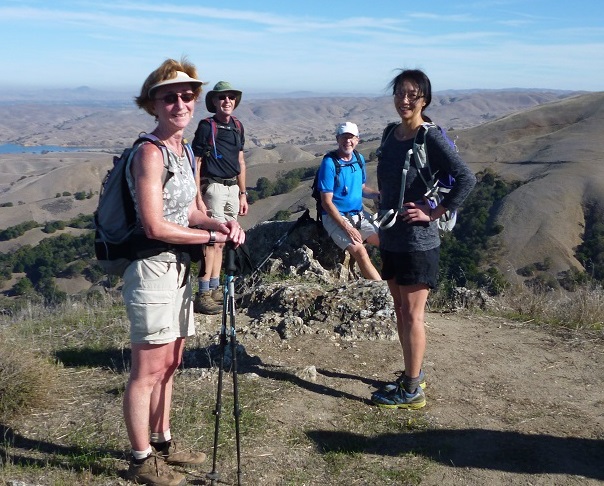 Feels good to be at the top!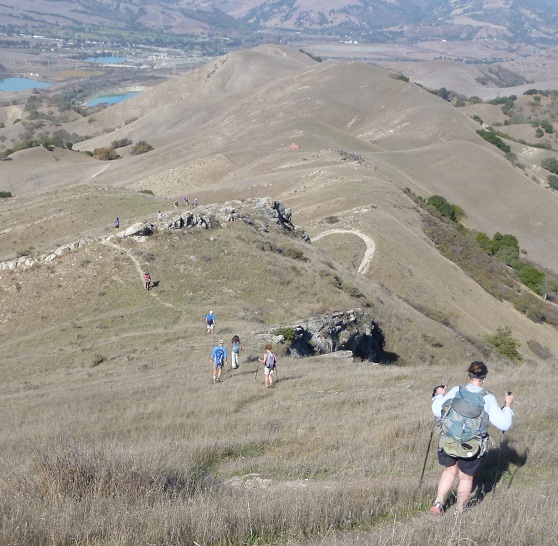 What goes up must come down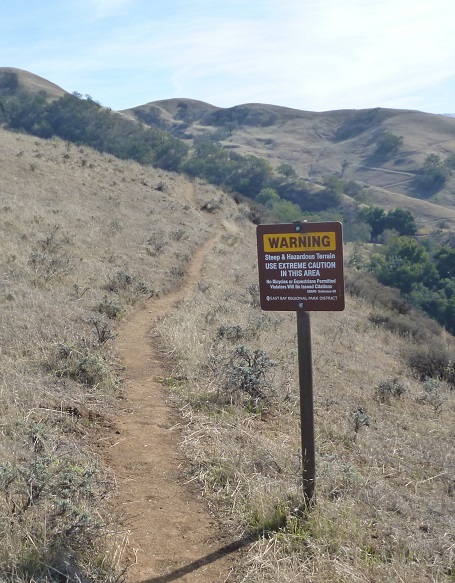 Wouldn't be an INCH hike otherwise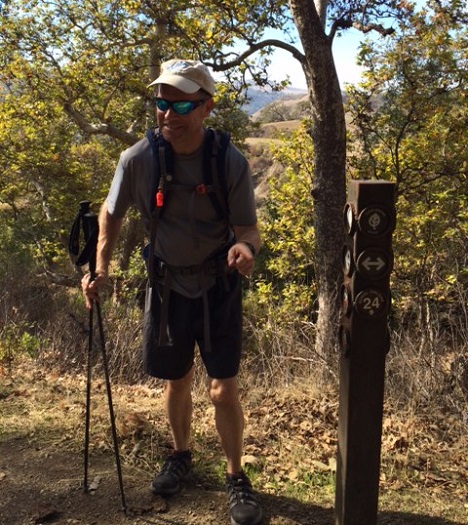 One of us is going the wrong way!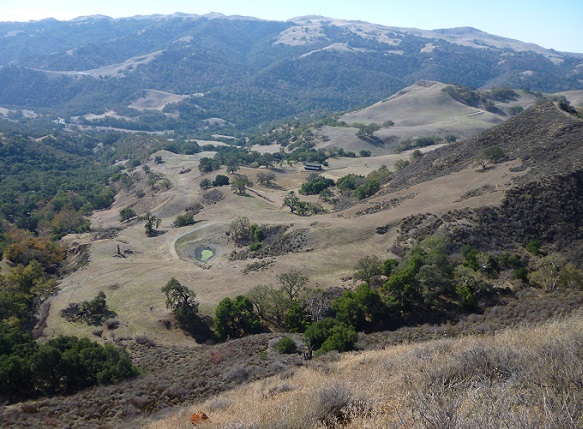 It's all downhill from here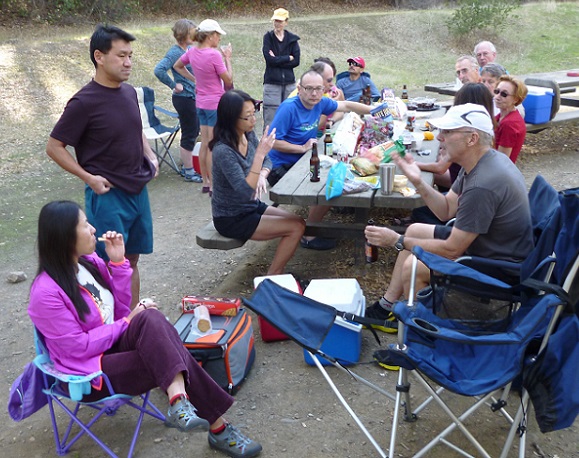 Listening intently to UG's words of wisdom at the post-hike party: "I'm telling you, Peter is a short-cutting bastard!"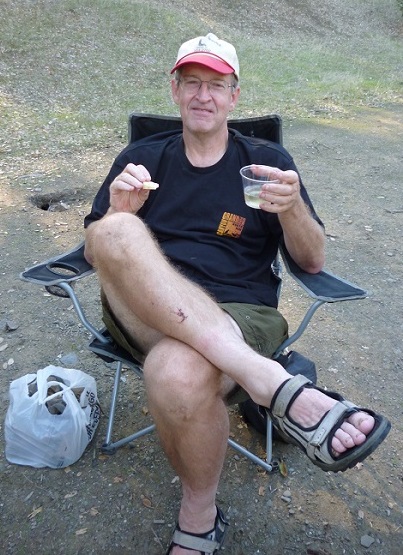 David's been Californiacated!
Milestones:
Alan's 90th leaf
Arlene's 110th leaf
Peter's 490th leaf
Peter E's 90th leaf







Pages maintained by Steve Walstra, Peter Saviz, and Russell Gee.
©2022 Intrepid Northern California Hikers