956. Ridgeline Trail (11/15/14)

Hikers (33): Adam, Alan, Biz, Brad, Carol, Chester, Dan, David, George, Hima, Hong, Jackie, Jane, Jeff, Jim, Karl, Kathryn, Michele, Nagendra, Peter E, Qi, Ralph, Robert, Russ, Russell, Sarah, Sarbinder, Shuli, Sophie, Steve, Suzie, Theresa, Tony
Distance: 16 miles
Rating: 3 difficulty, 8 beauty
Park info: Pleasanton Ridge Regional Park west of Pleasanton

Russ owes a writeup!
Ross gave us a bit of a fright at the beginning of the hike, but we're all thankful he is doing fine now. Special mention to Wendy B, Helen, and Carissa for being at the right place at the right time to help Ross out.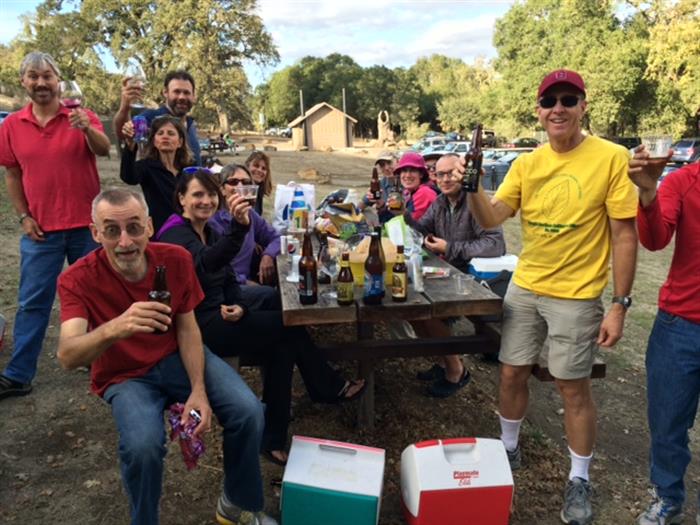 A toast to Ross on a speedy recovery
Milestones:
Adam's 20th leaf







Pages maintained by Steve Walstra, Peter Saviz, and Russell Gee.
©2022 Intrepid Northern California Hikers