980. Maguire Peaks Loop (04/19/15)

Hikers (20): Alan, Brad, Carissa, Chester, Chinyet, David, Helen, Jane, Jeff, Jim, Kathryn, Peter, Peter E, Rainer, Russell, Sarah, Sarbinder, Shuli, Sophie, Sue R
Distance: 13 miles
Rating: 3 difficulty, 8 beauty
Park info: Sunol Regional Wilderness in Sunol

Peter owes a writeup! -- Pictures by Alan W and Jim I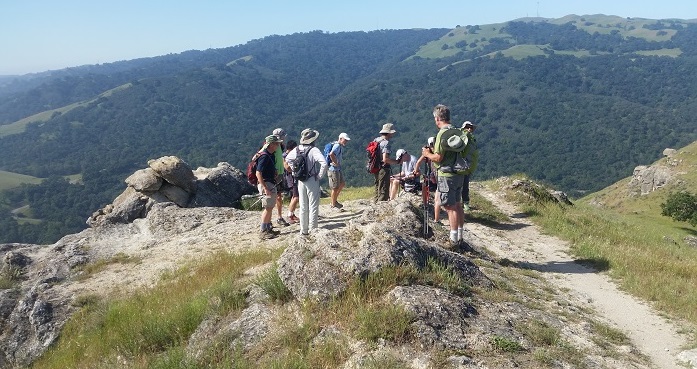 Take a quick second to enjoy the view from Flag Hill ...
... and then keep going! (about half the crew took the Sarah Trail)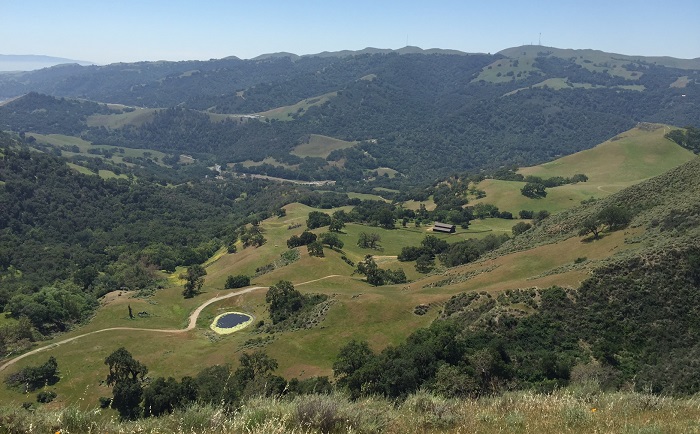 It's all downhill from here to the beer -- grand view from the Vista Grande!
Milestones:
Sophie's 170th leaf
Sue R's 1st leaf







Pages maintained by Steve Walstra, Peter Saviz, and Russell Gee.
©2022 Intrepid Northern California Hikers