1016. Priest Rock Trail (01/09/16)

Hikers (32): Alan, Biz, Brad, Carissa, Carol, Chris P, David, George, Heyning, Janice, Jarda, JB, Jeffrey L, Jim, Jiri, Karl, Kathryn, Kendra, Mihail, Mike He, Peter, Peter E, Ross, Russell, Sabine, Sarbinder, Shuli, Sophie, Stacey, Steve, Susan CF, Vicki
Distance: 8 miles
Rating: 3 difficulty, 9 beauty
Park info: Sierra Azul Open Space Preserve near Los Gatos

Peter owes a writeup! -- Pictures by Jiri and Karl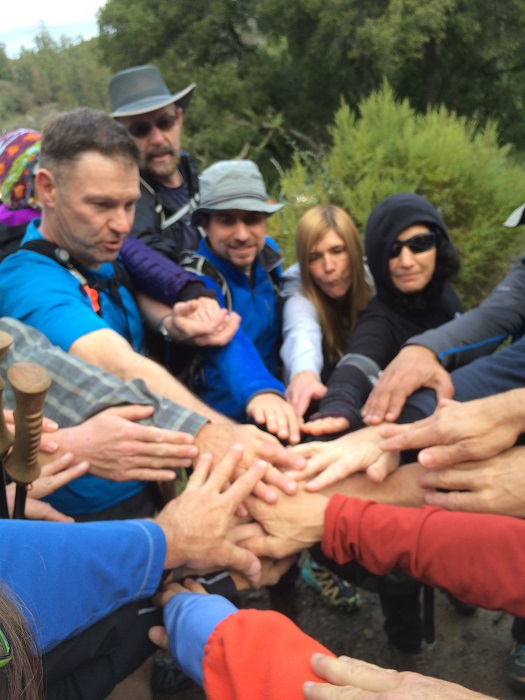 Let's get the show on the road -- 1, 2, 3, INCH!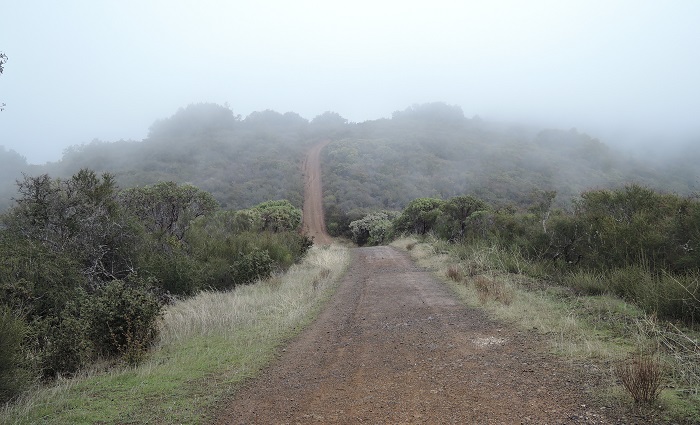 The Priest had a misty day in store for us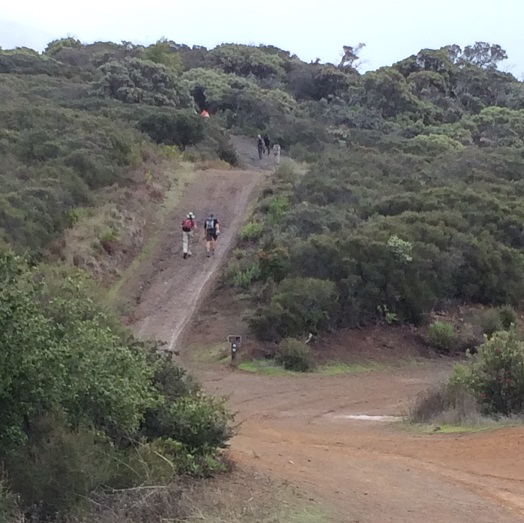 Continuing uphill after the Limekiln intersection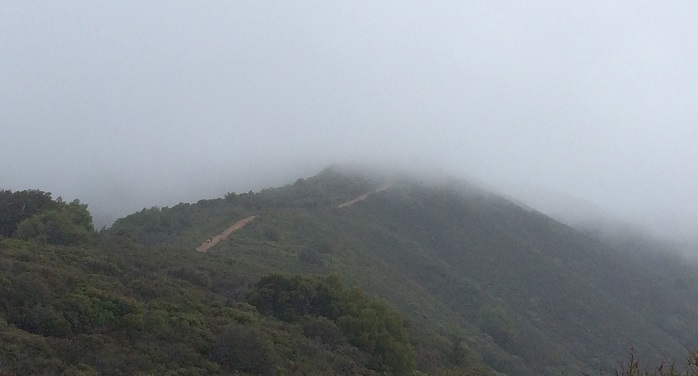 The summit was in sight -- sort of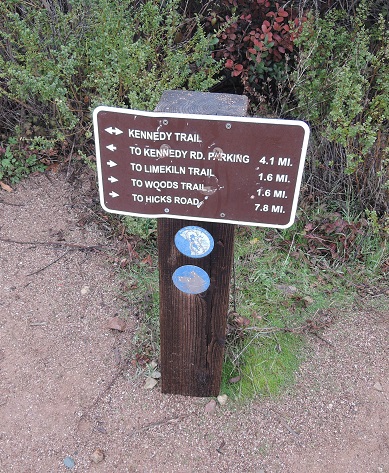 The legendary sign was waiting for our tender caress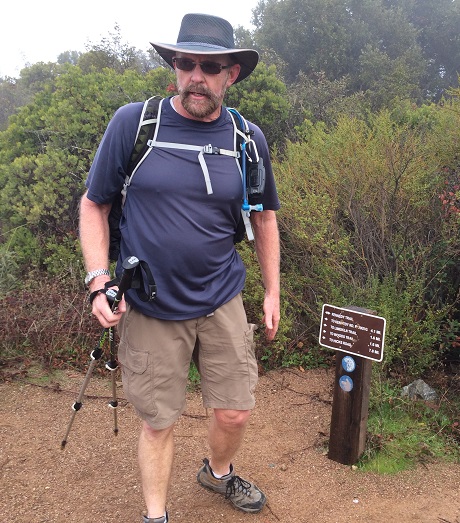 Russell knows you gotta touch the sign to get credit for the hike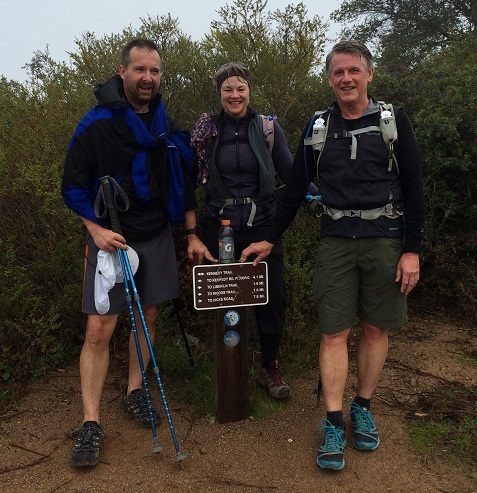 So do Jiri, Kathryn, Ross, and my Gatorade bottle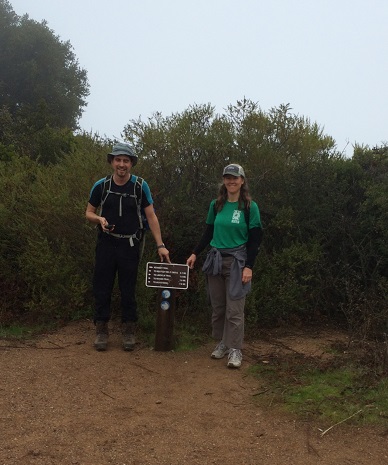 Jarda and Kendra join the exclusive club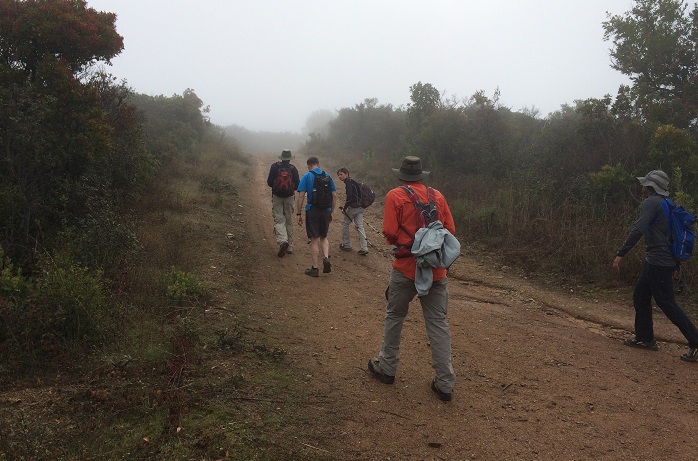 Some of the group continued on a longer loop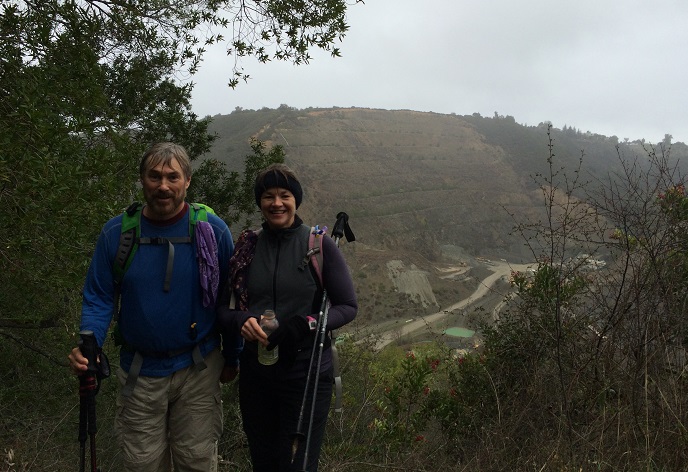 The rain did not dampen Kathryn and Peter's spirits on the Limekiln Trail
A subset of the group took the Kennedy/Limekiln outer loop. A smaller subset did a side trip to Mt. El Sombroso (2999 feet -- so close!). It was the first time for me to do either one, and I still made it back in time for football!
Honorable mention to Taylor, Danny, Julie, and Alex for doing the short loop up Priest Rock and down Limekiln. Danny will be ready for his first full leaf soon!
Milestones:
JB's 1st leaf
Mihail's 10th leaf
Peter E's 130th leaf
Sarbinder's 80th leaf
Susan CF's 1st leaf







Pages maintained by Steve Walstra, Peter Saviz, and Russell Gee.
©2022 Intrepid Northern California Hikers