1173. Mt. Sizer Loop (04/13/19)

Hikers (26): Adam, Arush, Baltazar, Brad, Chinyet, Christina, David, Giulia, Hima, Hong, Jeff, Jim, Kathryn, Mihail, Peter, Peter E, Praveen, Qi, Russ, Sandy F, Sarah, Sarbinder, Shuli, Sophie, Steve, Yipeng
Distance: 16 miles
Rating: 4 difficulty, 8 beauty
Park info: Henry Coe State Park east of Morgan Hill

Write-up by Sandy F -- Pictures by Peter, Qi, Sophie, and Yipeng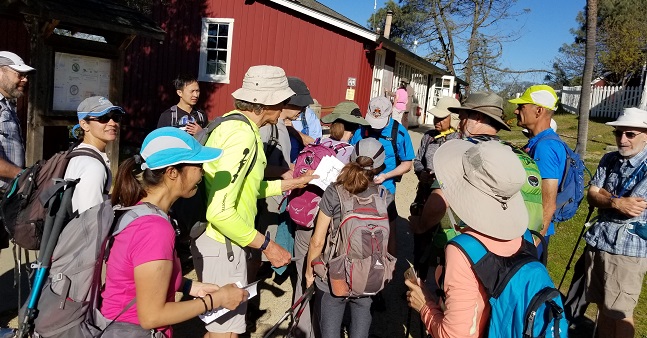 The upper parking lot was full, leading to a delay in the hike start and even more confusion than usual at the outset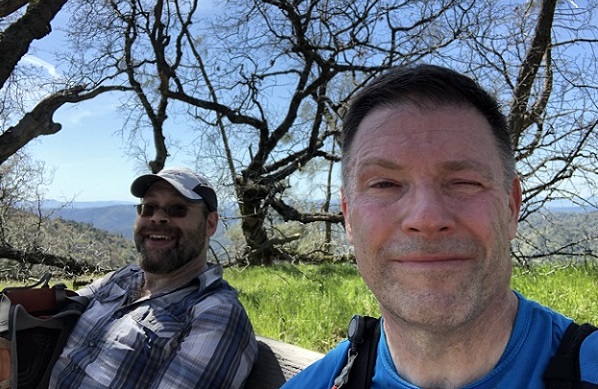 Collapsing at The Bench with Adam. 39 minutes up - not great, but I'll take it.
(My left eye was swollen shut because I accidentally got a blast of sunscreen in it and the sweat didn't help -- I felt like I'd gone a couple of rounds with Joe Frazier)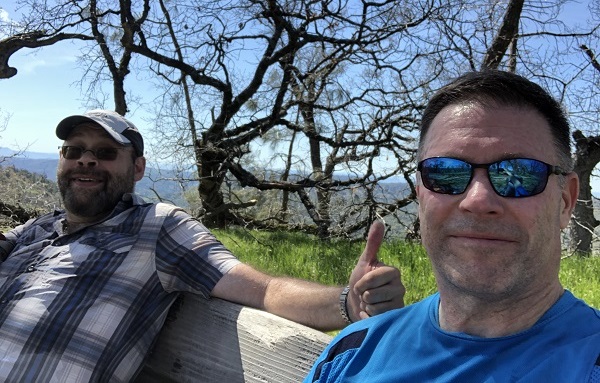 Much better after putting shades on (thumbs up from Adam)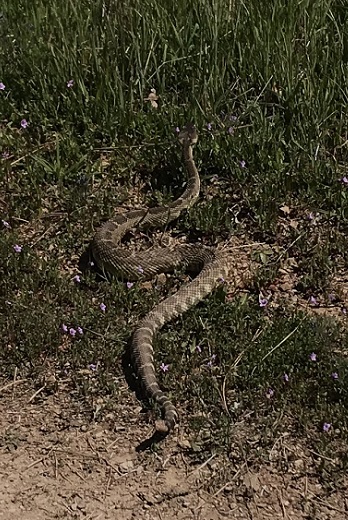 This guy was waiting for us along the top of the ridge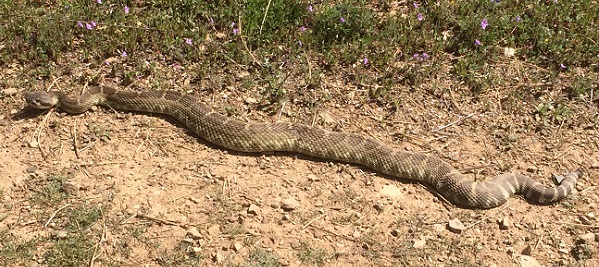 Another fat juicy rattler!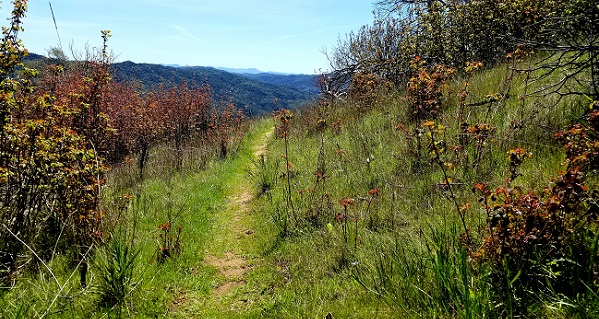 Lots of poison oak along the sides of the trails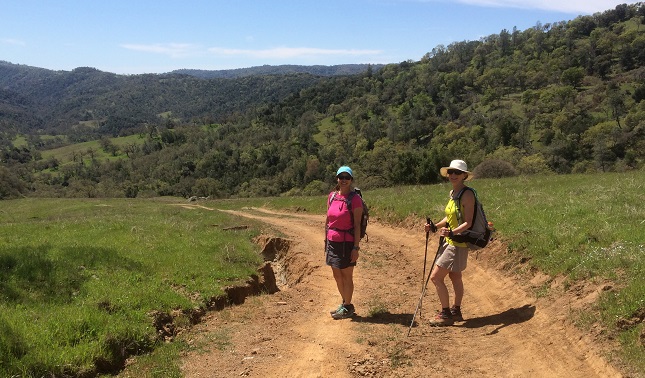 But the ladies took it all in stride
Notes from Sandy: I am still alive. A very long hike - got back to the car about 7:30, did the full hike. Fun stuff! Saw 3 rattle snakes (all about 2 ft long), got a tick on my neck, got a leg cramp about 3/4 mile from Coe Headquarters. Spent 20+ minutes walking it off sufficiently that I was able to hobble back to the car (took about an hour). Reactivated it when I tried to get into my drivers seat - spent another 20 minutes walking it off again. Luckily, it was my left leg.
Just another day at Henry Coe ... Thanks to everyone for the birthday beers!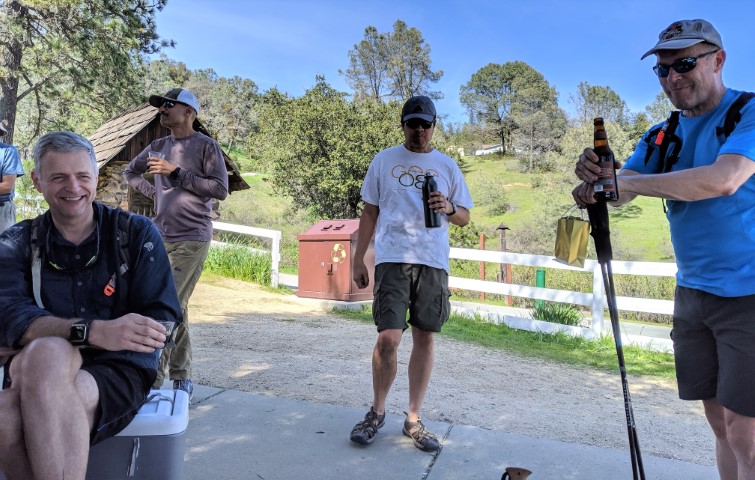 Rare three founder picture during post party
Milestones:
Peter's 570th leaf
Russ's 660th leaf







Pages maintained by Steve Walstra, Peter Saviz, and Russell Gee.
©2022 Intrepid Northern California Hikers