1202. Las Trampas Loop (11/09/19)

Hikers (39): Alan, Arlene, Baltazar, Bjorn, Brad, Christina, Cogsworth, David, Gela, George, Giulia, HaJo, Helen, Hong, Jeff, Karl, Kathryn, Kevin, Le D, Manfred, Mihail, Milon, Otis, Peter, Peter E, Peter M, Praveen, Qi, Ross, Rudi, Rufina, Sandy F, Sarah, Sarbinder, SB, Sophie, Susan S, Titus, Yiqiong
Distance: 13 miles
Rating: 3 difficulty, 8 beauty
Park info: Las Trampas Regional Wilderness near San Ramon

Peter owes a writeup! -- Pictures by Karl, Lisa (Le), Mihail, Milon, Peter E, and and Qi

A big crowd up showed up to pay respects to David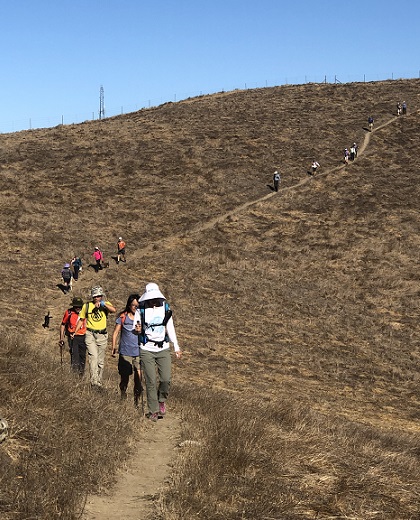 Heading up towards the antenna on first (but not last) climb of the day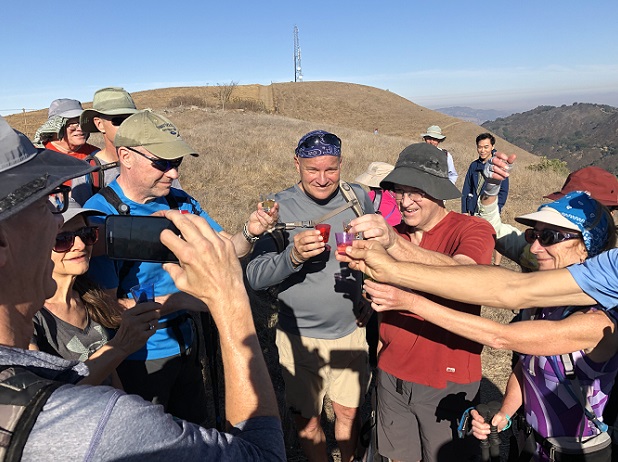 Congratulations David -- 500 INCH hikes! That's a lot of punishment.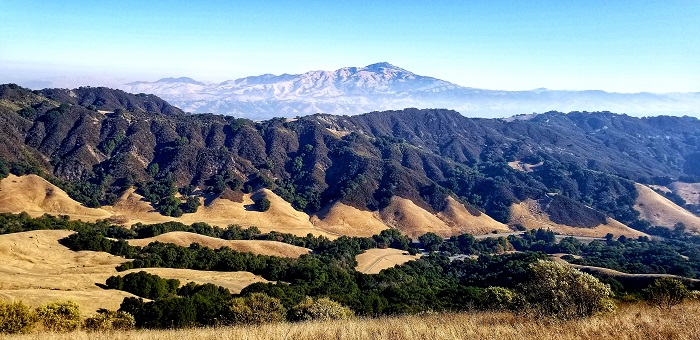 Beautiful view of Diablo from top of the ridge -- we'll be there in 3 weeks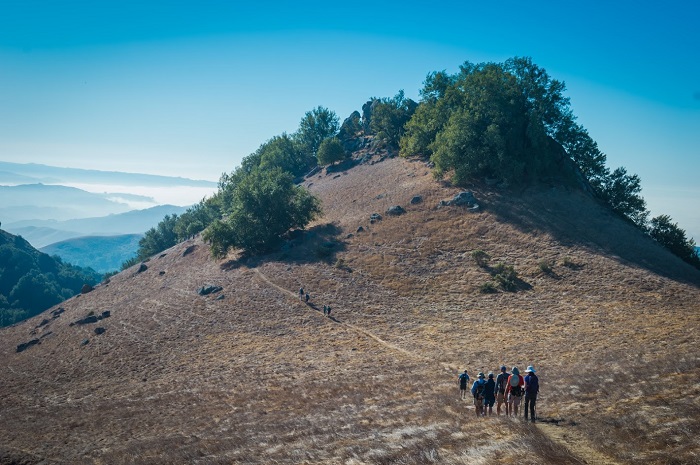 Heading down the "Stick It Some More" Trail to Devil's Hole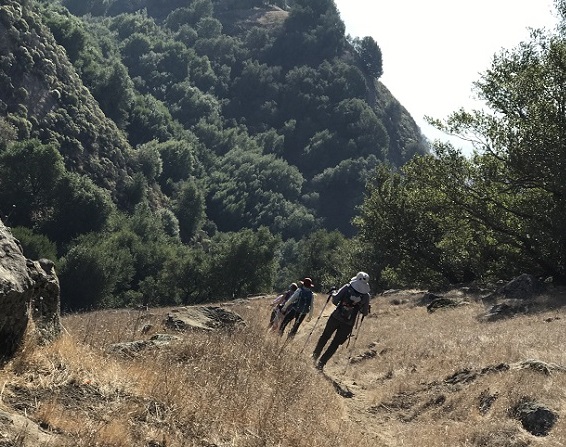 INCHers were starting to get a little wobbly entering the Gravitational Anomaly Zone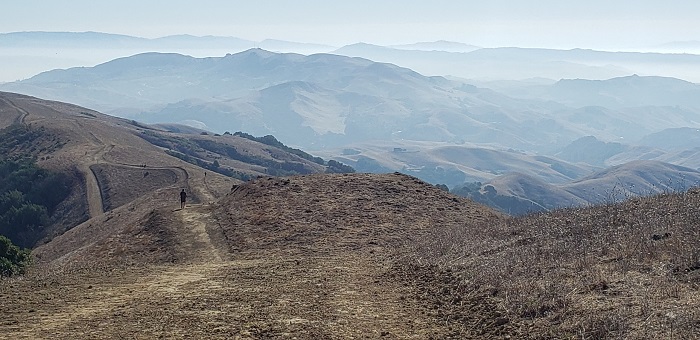 Back up at the top before the hairpin turn down Elderberry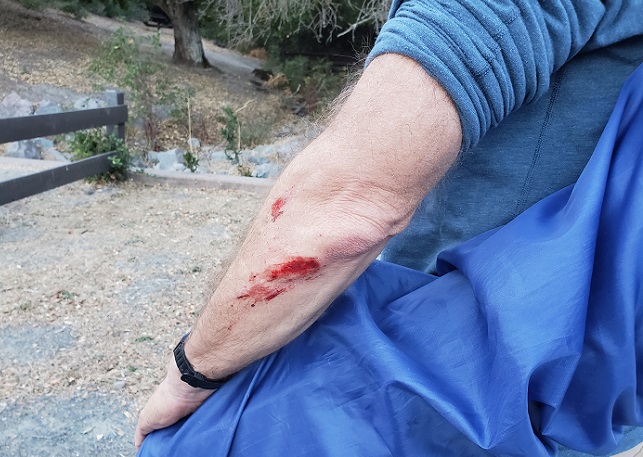 Alan took a spill on the deathly Elderberry Trail (yes, Elderberry)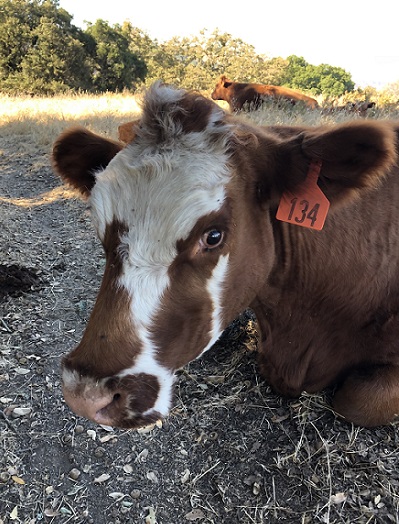 Who are all these crazy people and why are they here?
At 4300+ feet elevation gain on the day, this was a borderline Level 4 hike. Alan would certainly say so ...
Milestones:
David's 5th forest
Kevin's 130th leaf
Qi's 70th leaf
Sarah's 430th leaf
SB's 1st leaf
Sophie's 310th leaf
Susan S's 40th leaf
Titus's 1st leaf







Pages maintained by Steve Walstra, Peter Saviz, and Russell Gee.
©2022 Intrepid Northern California Hikers