1220. Mt. Sizer Loop (06/06/20)

Hikers (23): Chinyet, Chris R, David, Gela, George, Giulia, HaJo, Hong, Jeff, Jim, Manfred, Mihail, Milon, Pal, Peggy, Peter, Qi, Rudi, Sandy F, Sarah, Sophie, Steve, Yenya
Distance: 16 miles
Rating: 4 difficulty, 8 beauty
Park info: Henry Coe State Park east of Morgan Hill

Write-up by Peter -- Pictures by Chinyet, Pal, and Qi
It felt good to be back after an 11-week hiatus. Most INCHers had been staying active and hiking during the shelter-in-place time, but it's not the same as doing an INCH hike!
We got there early as parking was limited, but everyone managed to squeeze in. INCHers were pretty good about following the social distancing rules -- they are used to it because most people avoid INCHers even under normal circumstances.
1, 2, 3 ... INCH!
Social distancing INCH cheer at the Monument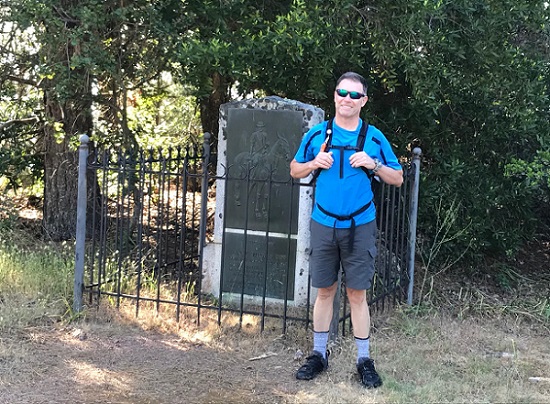 Paying respects to Big Henry -- thanks for having us back!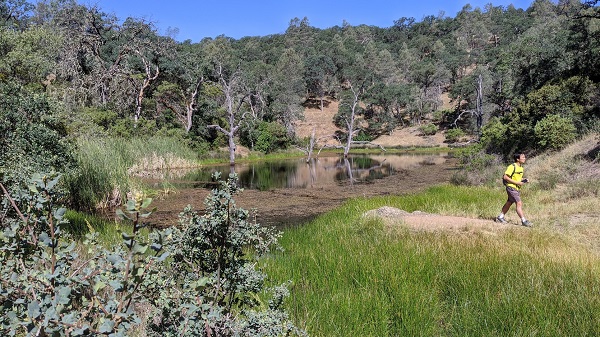 Frog Lake was still there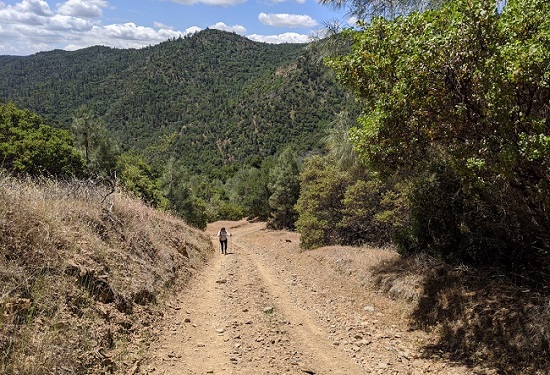 The vertical trail up to The Bench never gets easier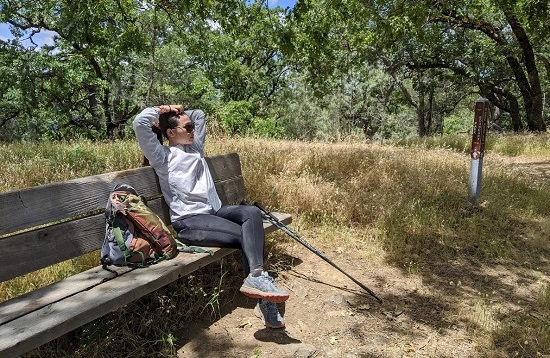 Whew!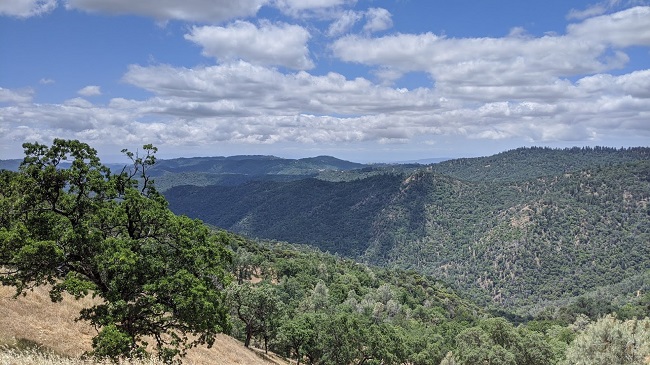 Beautiful smog-free skies since shelter in place took effect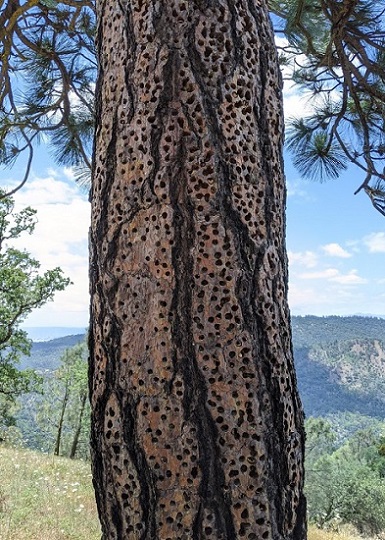 Woodpeckers had been feasting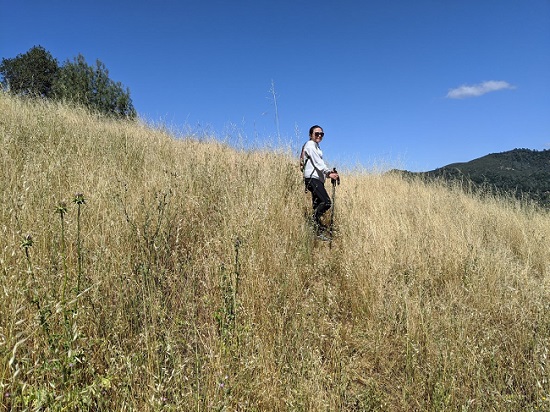 Jackass Trail was a little overgrown in parts, but we all found our way out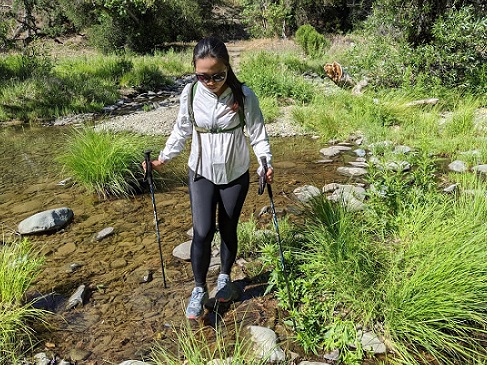 Final creek crossing at Poverty Flat -- one more climb to go!
Honorable mention to Alan who started from Hunting Hollow and met up with us around midday at the tail end of the Jackass Trail. He did well over 20 miles (not just miles -- Coe miles!) on the day ... Ellen missed the hike, but went back the next day and did it solo. Good job!
Milestones:
David's 510th leaf







Pages maintained by Steve Walstra, Peter Saviz, and Russell Gee.
©2022 Intrepid Northern California Hikers