1242. Hoover Lake (03/13/21)

Hikers (16): Adam, Arlene, Christina, Crystal, David A, Dong, George, Giulia, Hong, Iris F, Jeff, Mihail, Peter, Rudi, Sophie, Steve
Distance: 23 miles
Rating: 5 difficulty, 8 beauty
Park info: Henry Coe State Park east of Morgan Hill

Write-up by Peter -- Pictures by Adam, Dong, George, Mihail, and Milon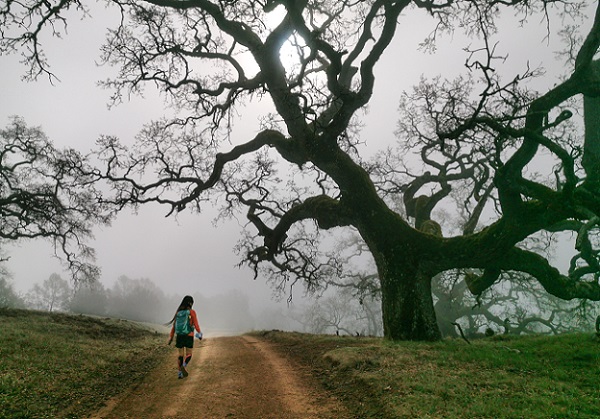 37 degrees at the start -- foggy and windy on top of the ridge, but things improved as we dropped down towards Poverty Flat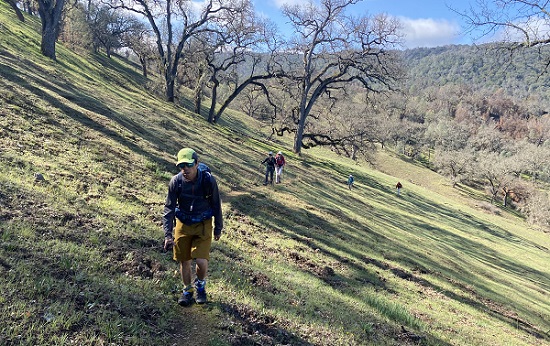 Weather had greatly improved as we headed up Willow Ridge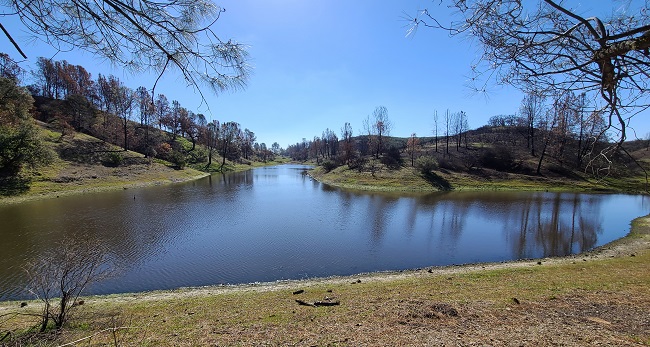 Hoover Lake had water -- for a change!!!
Did you know it was named for Theodore Hoover, elder brother of President Herbert Hoover?
Neither did I, until now. INCH is fun -- and educational!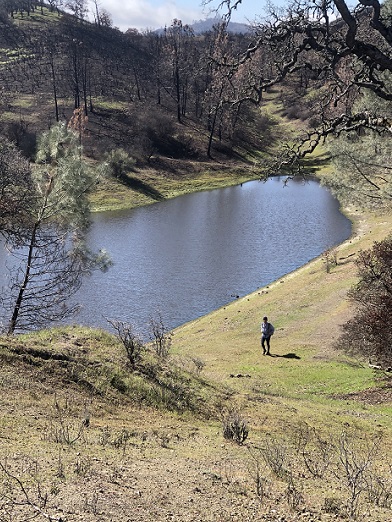 Looking back at the lake from the rise leading to the airstrip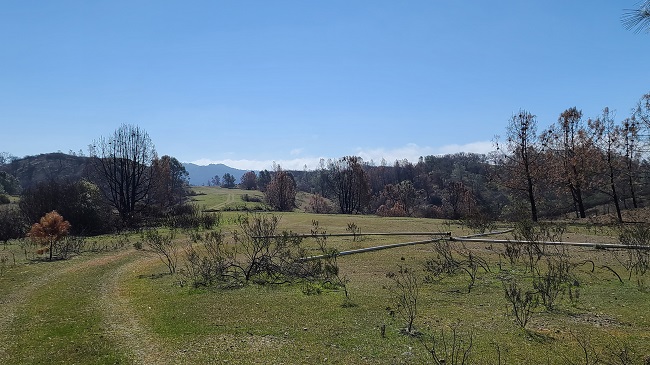 X marks the spot for the airstrip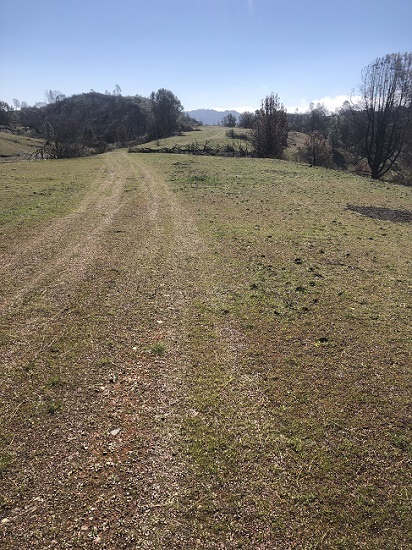 Looks like planes can still land here
Nice view of Coit Lake from Willow Ridge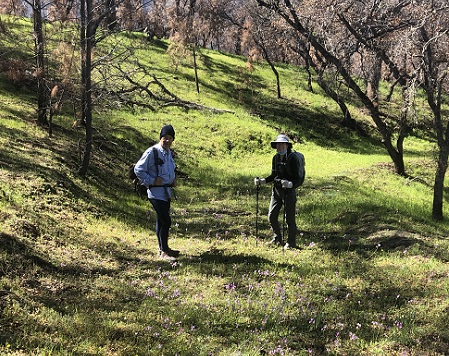 All smiles from Rudi and Arlene heading down to Kelly Cabin Canyon
Lots of fire damage around the Willow Ridge area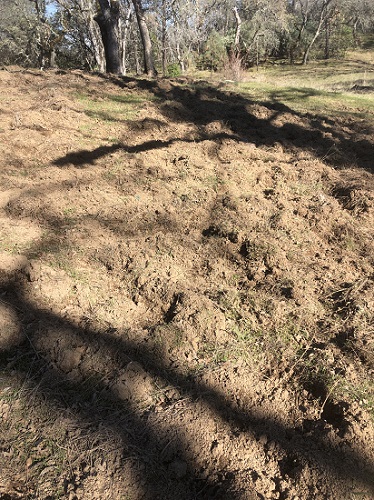 And the wild pigs weren't helping either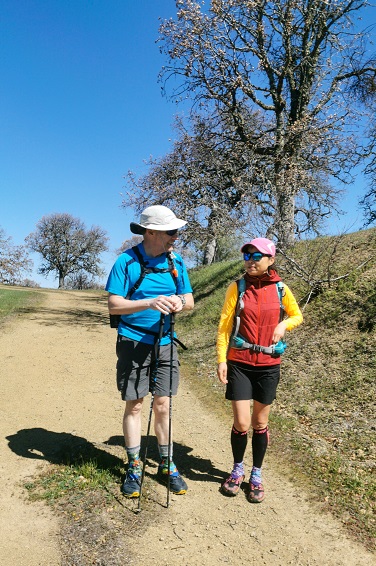 Thanks to Iris for the tasty snacks!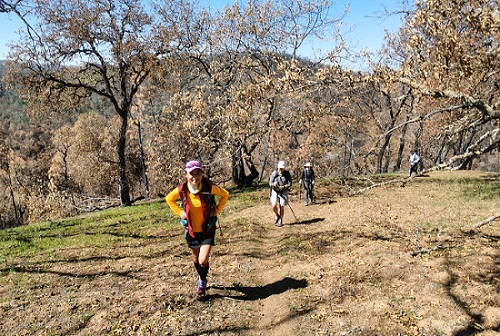 Picking up the pace to head back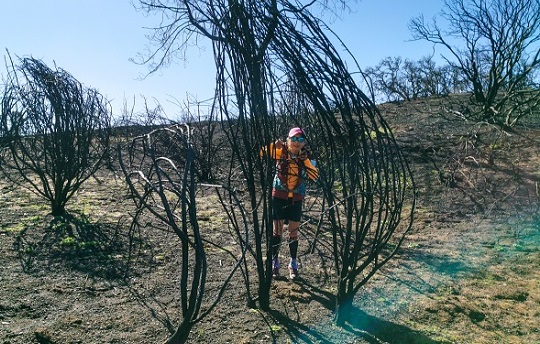 Henry Coe jail!!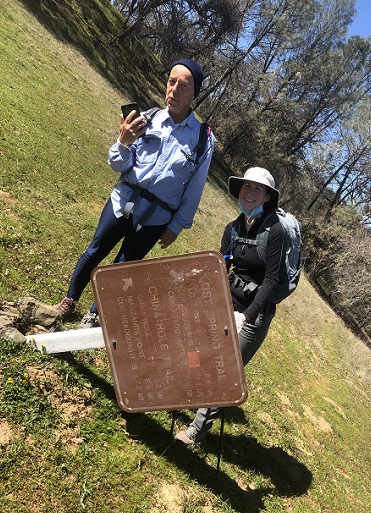 Which way is up (or out)?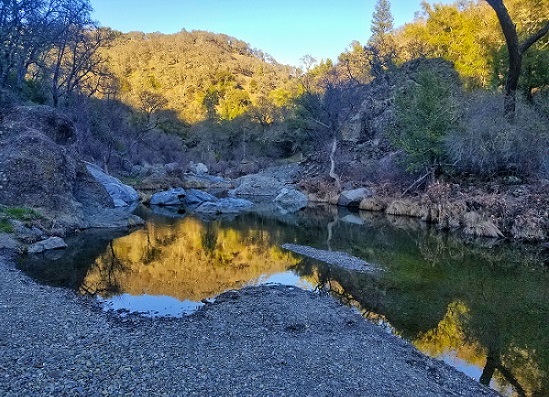 China Hole was pretty in the late afternoon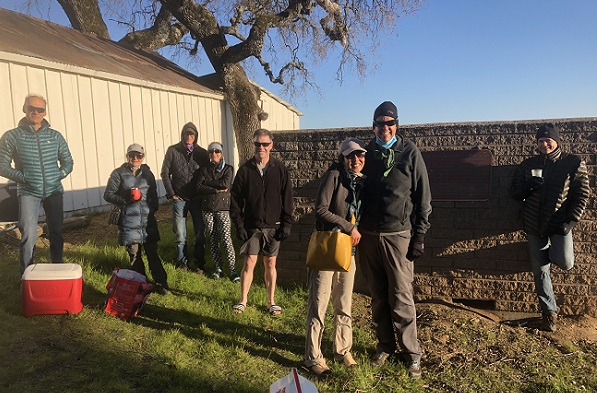 Chilly post-hike party (I was still warm as I was the last to arrive, except for Adam who made it back at 7pm)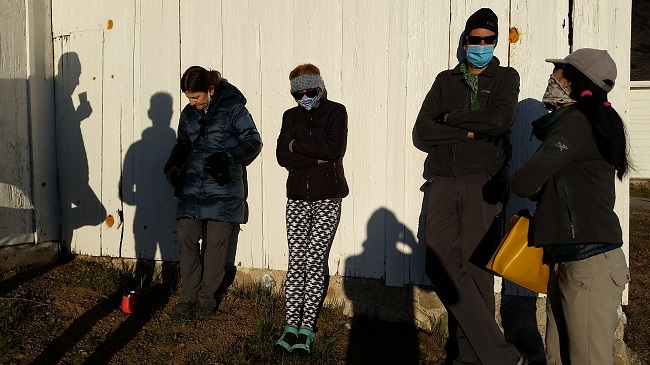 Milon says, "Steve and Mihail appear as shadows of themselves at the after party"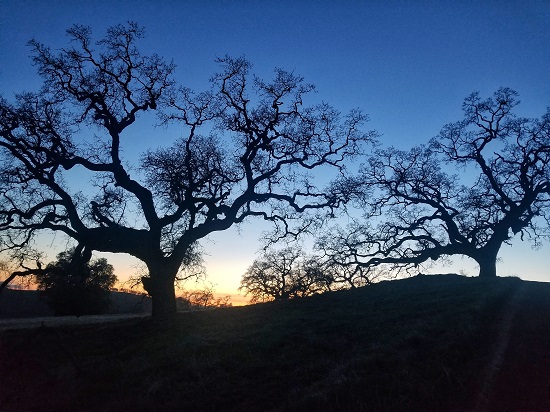 Evening descends on Henry Coe ...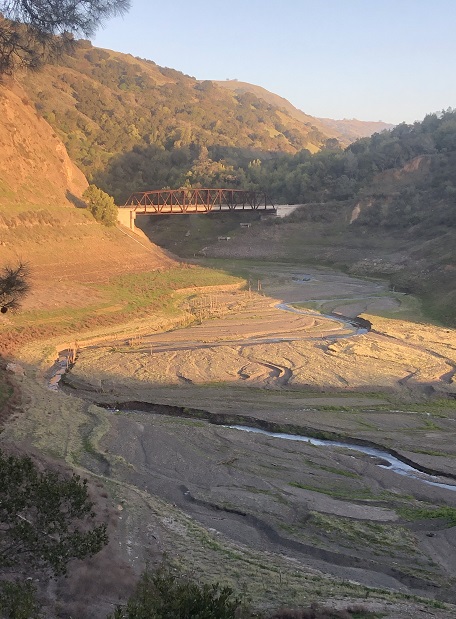 Anderson Reservoir being drained for the dam retrofit (completion ETA 2030!)
23+ miles, 5000+ feet on the day -- those are Rim2Rim stats, so I'm giving it a Level 5.
Short history of the landing strip, courtesy of Giulia: The Hoover Lake Airstrip was constructed in the spring of 1965 by landowner Frank Coit, a colorful fellow from Mendota, CA who made his fortune improving the vegetable production industry. His success in farming allowed him to buy 18,000 acres in the mountains for hunting and fishing. According to longtime Henry Coe State Park Volunteer Teddy Goodrich, Coit had the private runway created so that he could fly his plane in and out of the ranch. Coit brought friends and a few famous people to the ranch over the years. Unfortunately in December 1970, five years after constructing the airstrip, Coit died in a plane accident in Benicia. The strip was effectively closed in 1980 when the property became a State Park -- which, of course, didn't stop some people to still land and, at least once, crash there. The full version of the story with photos of the construction of the landing strip, presence in various maps, and some additional details can be found here.
(From Steve) Educational nugget from the above article: Remember the metal pipes making an "X" at either end of the airstrip? That designates the runway is closed.
Milestones:
Dong's 30th leaf
Iris F's 30th leaf
Jeff's 320th leaf
Mihail's 210th leaf
Steve's 970th leaf







Pages maintained by Steve Walstra, Peter Saviz, and Russell Gee.
©2022 Intrepid Northern California Hikers