1243. Murietta Falls (03/27/21)

Hikers (26): Bjorn, Brad, Chinyet, Christina, Crystal, Dan L, David A, Ellen, George, Giulia, Jarda, Kathryn, Mihail, Mike He, Milon, Nagendra, Nohemi, Peter, Praveen, Rainer, Rudi, Sarah, Sophie, Steve, Susan S, Yipeng
Distance: 14 miles
Rating: 4 difficulty, 7 beauty
Park info: Ohlone Regional Wilderness south of Livermore

Write-up by Peter -- Pictures by Chinyet, Jarda, and Sophie
It was good to back on the OWT after a long absence. The West Beach area at Del Valle was closed, so we started from the Vallecitos trailhead, after much confusion about the parking situation. This was a much prettier trail than the usual fire road, and it brought us out at the sign-in panel. From there it was the standard trip to Murietta Falls, although some folks took advantage of the great weather to extend the hike by doing the Greenside loop, and five people (Bjorn, Crystal, David, Nohemi, Susan) went all the way to Rose Peak!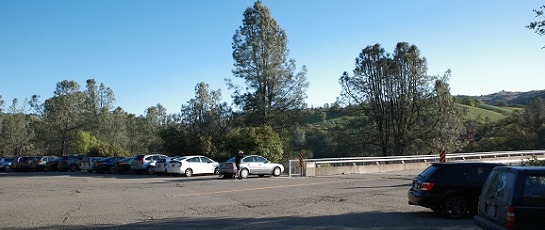 Hike leader looking for lost INCHers that followed his parking instructions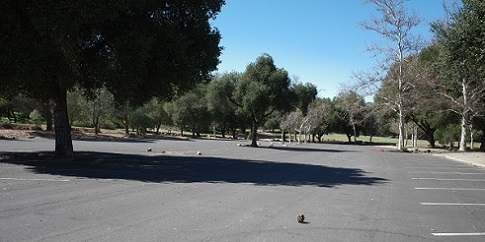 Meanwhile, tumbleweeds were blowing through our usual parking lot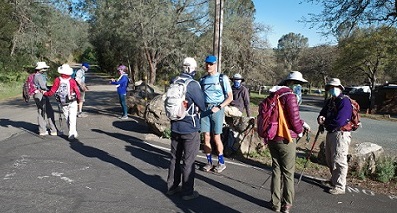 Angry mob waiting to get the hike started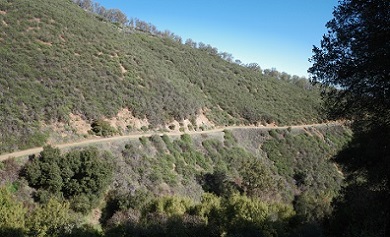 Not taking our usual way up
If you look closely, you see Steve taking this trail back down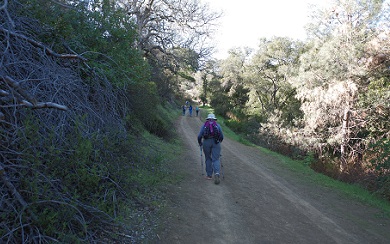 The real climb starts ...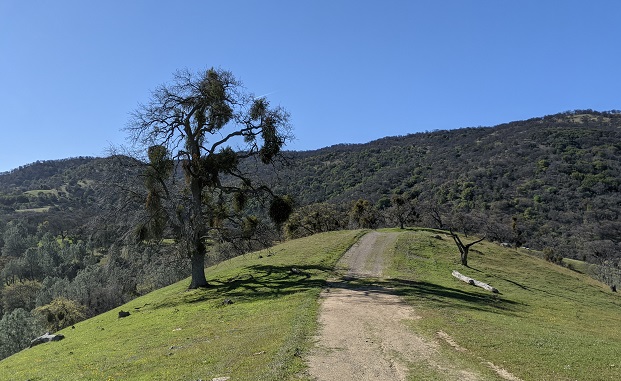 Nice views from the Rocky Ridge -- Gulch and Big Burn coming up!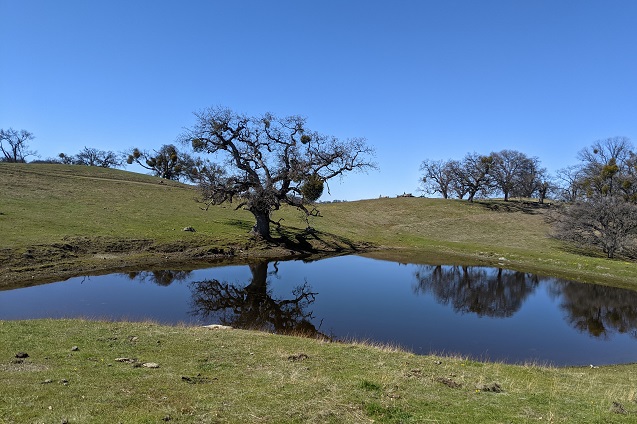 Our old friend Johnny's Pond with the crazy tree was still there
(and check out the beautiful bright blue sky)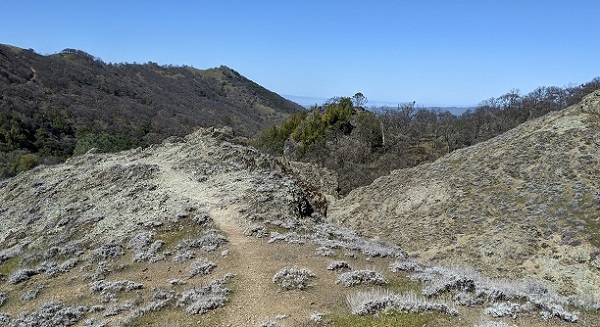 Approaching the top of the mighty falls!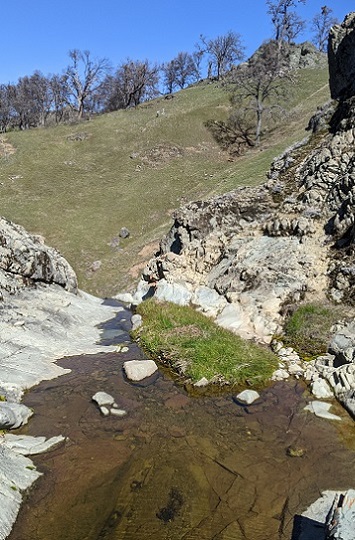 There was a trickle of water going over the "falls" -- it makes it all worthwhile!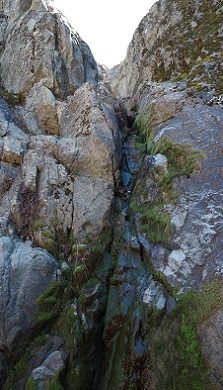 If you squint your eyes you might see a few drops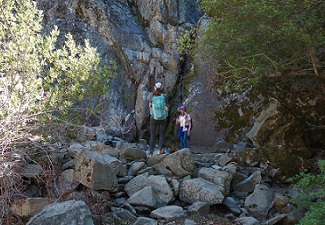 Sophie and Ellen searching for water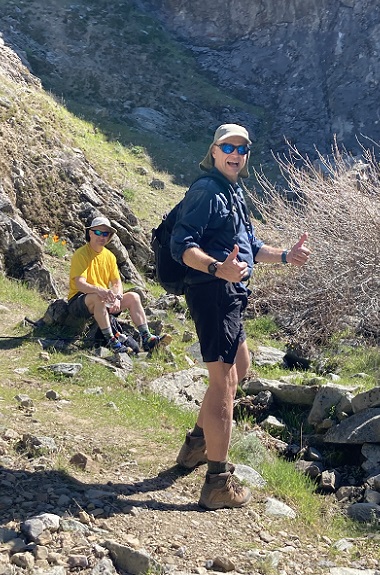 Almost 25 years since our first trip here, we're still coming back!
(INCH hike #7 -- our first Level 5 hike -- it felt like we were climbing Everest at the time)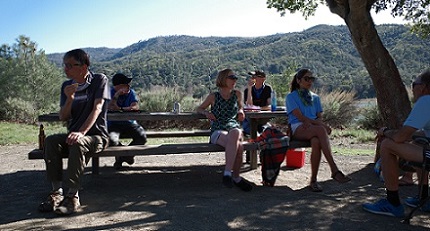 Post-hike party in the shade by the water was great
It was the first warm hike of the year, but nowhere near as bad as previous trips to Murietta. Still, I was glad I brought enough water this time. I needed to finish this hike to make it to my 600th!
It was too hot for this guy
Honorable mention to Sandy F for doing a good portion of the hike, all the way to the gate halfway up the Big Burn before turning around.
Milestones:
David A's 70th leaf
Milon's 90th leaf
Rudi's 170th leaf







Pages maintained by Steve Walstra, Peter Saviz, and Russell Gee.
©2022 Intrepid Northern California Hikers