1245. Mt. Sizer Loop (04/10/21)

Hikers (36): Arlene, Baltazar, Brad, Chinyet, Christina, Crystal, David, David A, Dong, Ellen, George, Giulia, Hailong, Helen, Hong, Iris F, Karl, Kathryn, Kevin, Mihail, Mike He, Milon, Nagendra, Pal, Peggy, Peter, Peter M, Praveen, Qi, Rainer, Rudi, Sarah, Sophie, Steve, Susan CF, Yipeng
Distance: 17 miles
Rating: 4 difficulty, 8 beauty
Park info: Henry Coe State Park east of Morgan Hill

Peter owes a writeup! -- Pictures by Chinyet, Dong, George, Karl, Milon, Peggy, Praveen, Qi, Rainer, Sophie, Susan, and Yipeng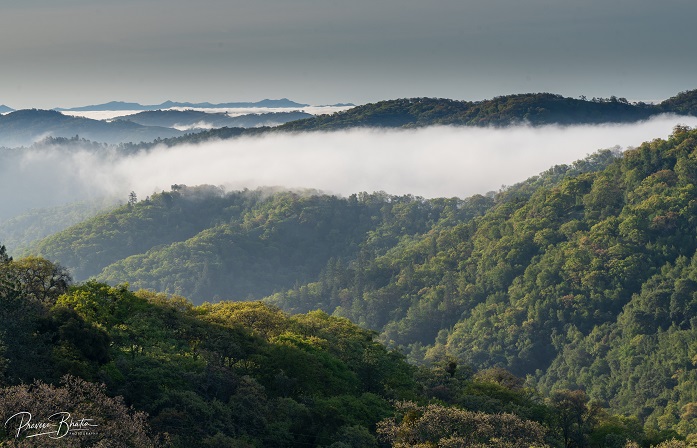 Early morning fog below the Pine Ridge
Paying respect to Big Henry at the start of the hike is always a good idea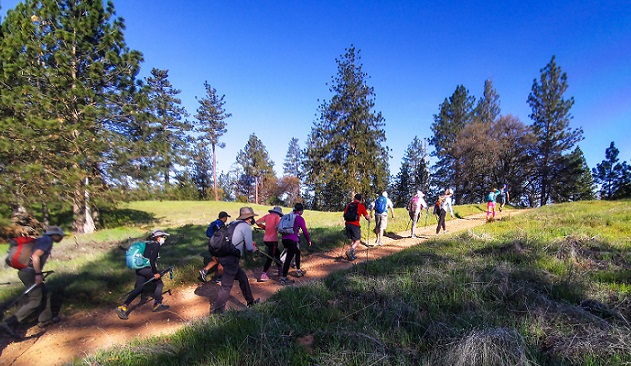 And we're off (check out that gorgeous sky)!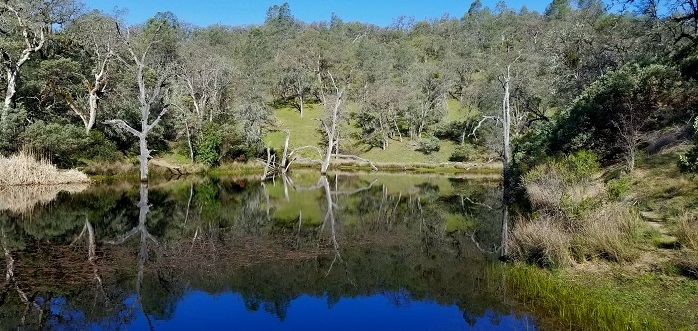 Frog Lake was looking good -- a lot of the reeds that were choking it had been cleared away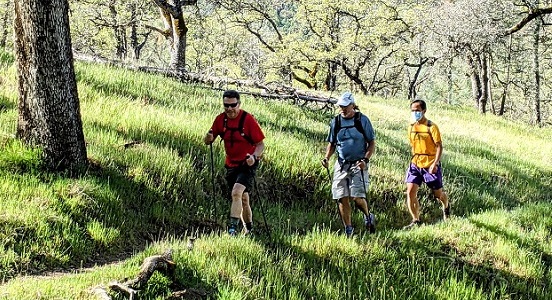 Climbing up the Middle Ridge -- Chinyet started late but caught us in no time
Supreme Drink Master Mihail did a great job setting up the Forest celebration at the overlook -- cheers!!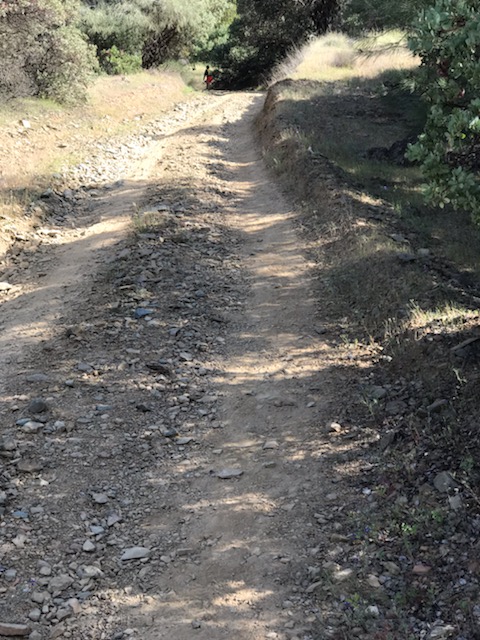 The fun's over -- the climb up to The Bench starts!
Who was that masked woman? Helen left some goodies for me at The Bench.
One by one, INCHers arrived at The Bench. It was easier for some than for others. Btw, Iris told me to wear red for "good luck" -- I needed it.
If the trail doesn't kill you, the shots will. Karl twisted my arm into having a beer chaser.
Searching for the elusive top of Mt. Sizer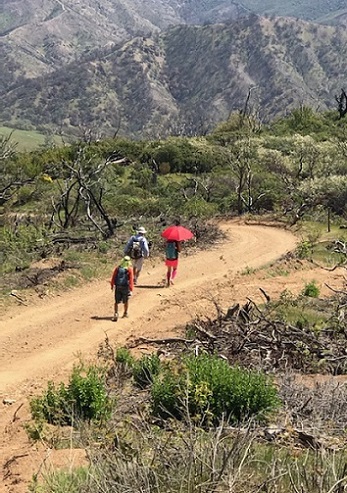 Heading down towards the Jackass Trail -- easy to spot the red umbrella!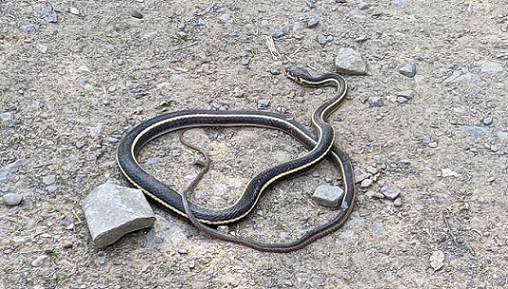 This little guy was waiting for us in Poverty Flat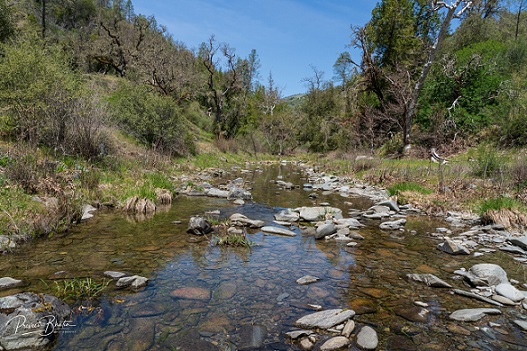 There was still a bit of water in the creek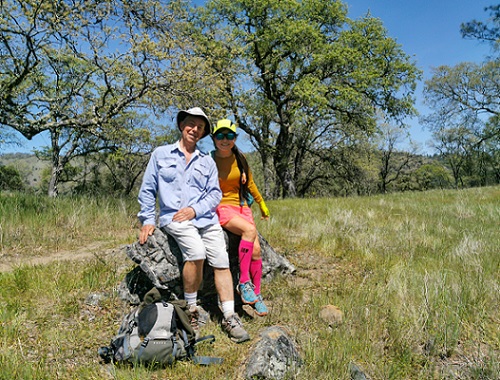 Rudi introduced Iris to "Peter's Rock" -- one of my favorite spots in the park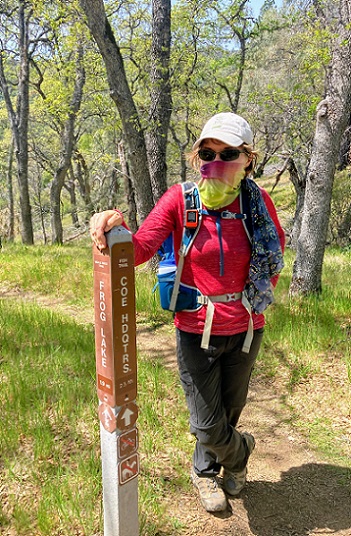 "Is it over already???" -- it was just a stroll in the park for Helen
Getting the Forest T-shirts at the post-hike party is always a thrill!
The mystery birthday gift was a 5lb can of Heinz baked beans -- the best gift ever! Just don't walk behind me.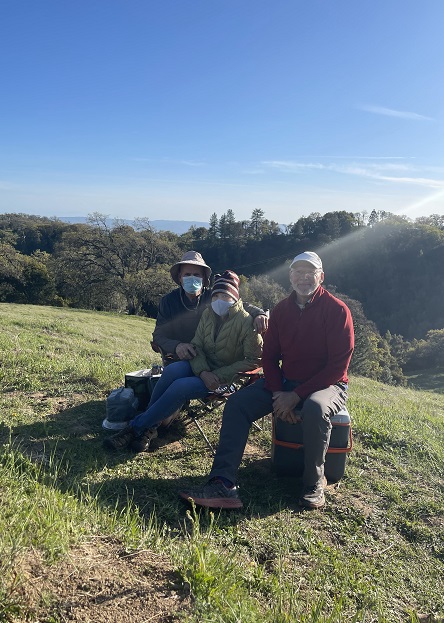 It was a big highlight to see the Melvins and Clive (not shown) at the post-hike party
Milestones:
Nagendra's 110th leaf
Peter's 6th forest
Yipeng's 2nd forest







Pages maintained by Steve Walstra, Peter Saviz, and Russell Gee.
©2022 Intrepid Northern California Hikers