1250. Huddart Park Loop (05/29/21)

Hikers (52): Alan, Arlene, Baltazar, Bill M, Bjorn, Brad, Brendan, Chris R, Christina, Clive, David, Edita, Ellen, George, Giulia, Hima, Hong, Iris, Jane, Janice, Jarda, Jeff, John, JP, Karl, Karl D, Kathryn, Kendra, Kevin, Laura L, Lea, Mihail, Mikael, Nagendra, Noa, Padraig, Peter, Peter E, Peter M, Qi, Rudi, Russ, Ryan X, Sandy F, Sarbinder, Sophie, Steve, Susan S, Theresa, Tina F, Vicki, Yipeng
Distance: 8 miles
Rating: 2 difficulty, 8 beauty
Park info: Huddart County Park in Woodside

Peter owes a writeup! -- Pictures by George, Iris, John, and Qi
A record 52 hikers showed up the 25th Anniversary Hike (5-2 for the 2-5)! Big Basin was still closed due to fire damage, so we moved the big hike to Huddart Park, the scene of INCH Hike #2. I more or less followed the route we took on the original hike, with the exception of a little addition at the beginning to make sure we hit signpost #25.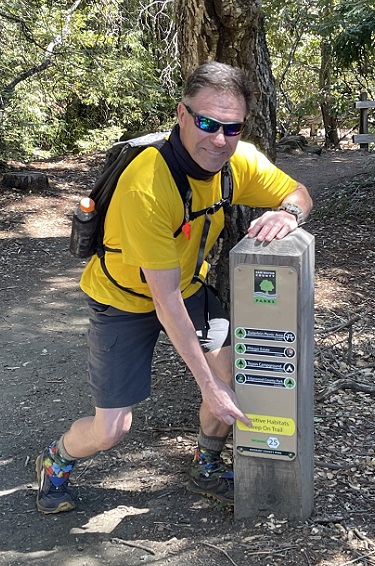 The 25th anniversary hike started at signpost 25
(many INCHers did not make the connection!)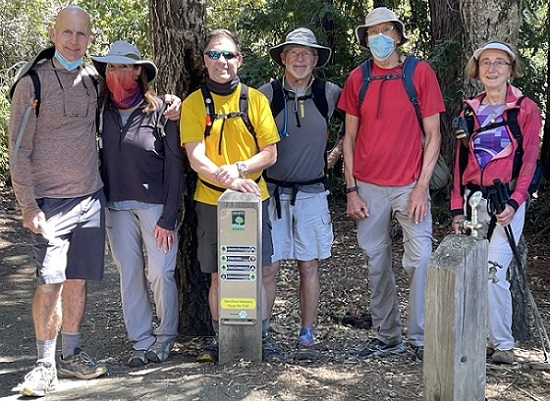 It was great to see everyone, including a few old-timers who showed up for the big event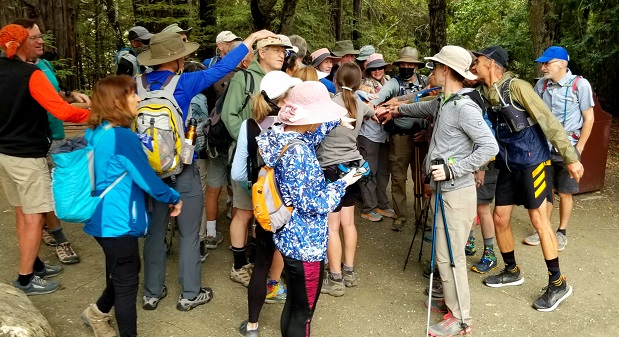 A good old-fashioned post-COVID INCH cheer -- it was so good, we did it twice!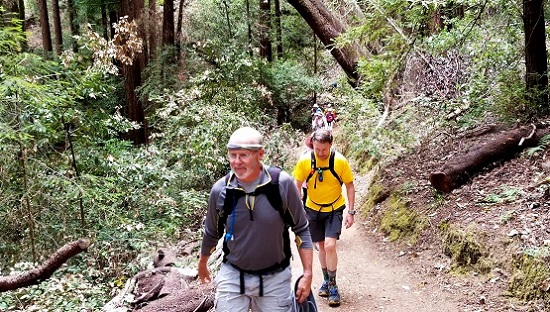 We started on a new trail for INCH -- a rare find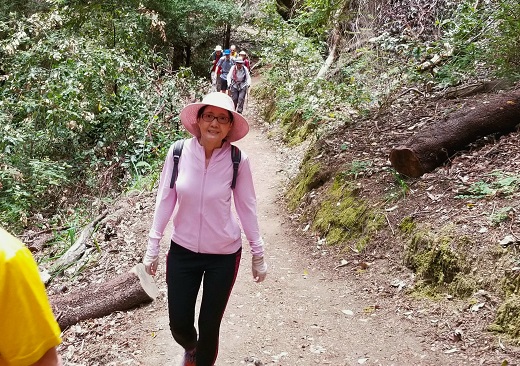 It was too easy for Hong, so she asked if it was OK to do extra miles. Have fun!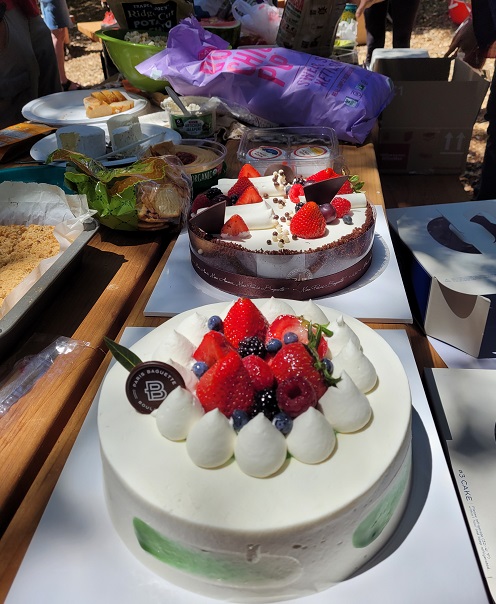 As always, the main feature of the anniversary hike was the post-hike party.
Thanks to Clive and Iris for the beautiful birthday cakes.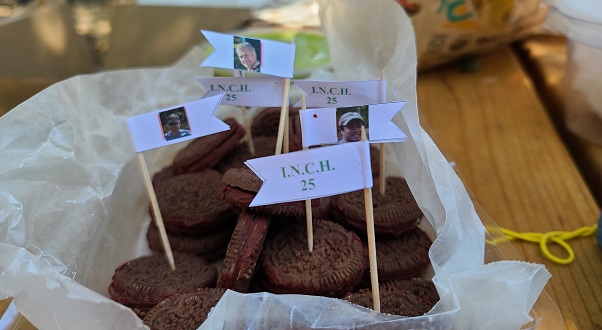 And special cookies, courtesy of Jane!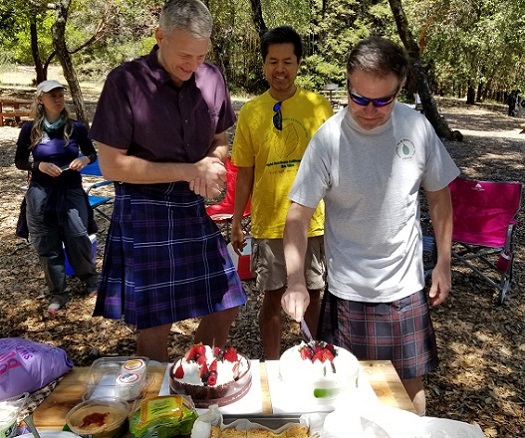 The Man did not get the memo about the kilts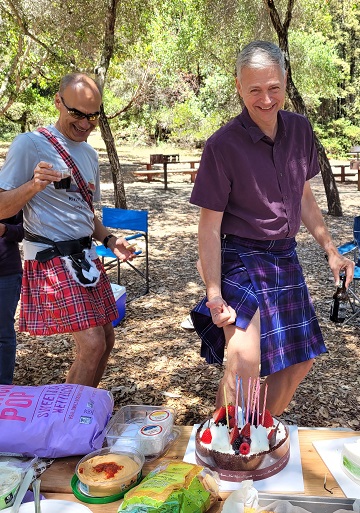 He could have borrowed one from Mihail who "just happened" to have one in his car. Hmmmm.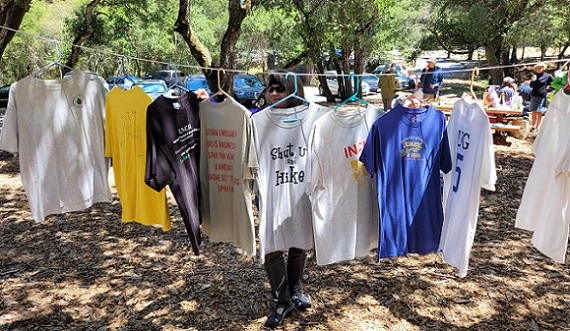 Kathryn inspecting the INCH laundry -- commemorative shirts from many adventures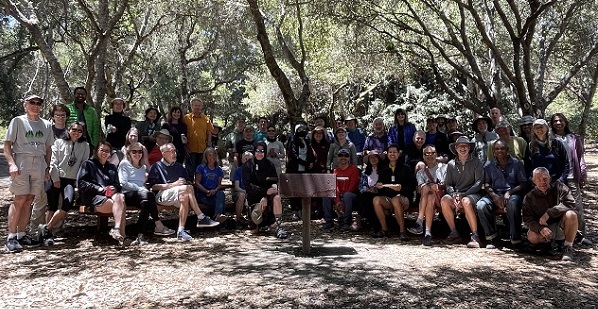 Happy 25th anniversary, INCH!
Milestones:
Bjorn's 40th leaf
Laura L's 1st leaf
Noa's 1st leaf
Ryan X's 1st leaf
Tina F's 1st leaf







Pages maintained by Steve Walstra, Peter Saviz, and Russell Gee.
©2022 Intrepid Northern California Hikers